Sompote Saengduenchai (Thai: สมโพธิ แสงเดือนฉาย; rtgs: Somphot Saengdueanchai), better known as Sompote Sands (born May 24, 1941 in Phra Pradaeng District, Samut Prakan Province) is a Thai film director, special effects creator and producer. He is best known for directing several Thai films especially tokusatsu (special effects-based) genre or monster films such as The 6 Ultra Brothers vs. the Monster Army, Hanuman and the Five Riders, the 1980 cult classic Crocodile, Phra Rod Meree and the 1985 children's film Magic Lizard.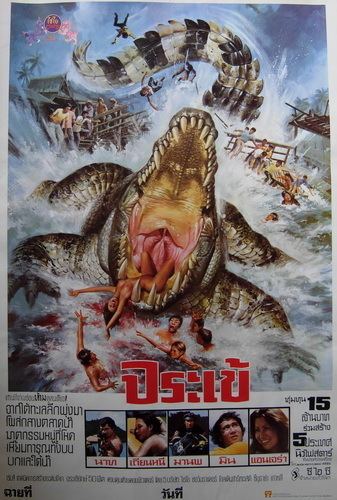 He was born in a Thai Chinese family. Sompote have dream to filmmaker as a child, at the age of seven years old, he left his family to live in the temple (Wat) for follow his dreams. He started learning film production from being an employee in a photo gallery first. While he was studying at grade three, he became an freelance photographer, his work was to take photos of King Bhumibol in boy scout uniform. This photo was published on the cover of Chaiyaphruek, which is a popular youth magazine at that time. In addition, he is also a private photographer for Jim Thompson as well. Later, at the age of 15 years, he was a photographer for Siamrath, a newspaper with M.R. Kukrit Pramoj is the owner and editor, he is considered an youngest personnel. In 1962, he received a scholarship from Government Savings Bank (GSB) and Mitsui Bank traveled to Japan for study filmmaking at Toho for two years. He had the opportunity to work with Eiji Tsuburaya and Akira Kurosawa and the mold itself, he claimed to have had a part in designing Ultraman.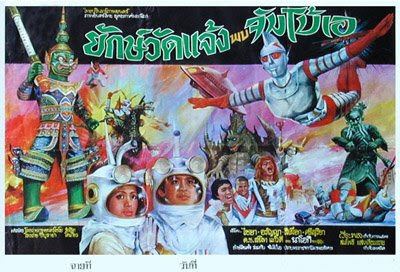 He was a major part of the licensing rights dispute of Ultraman outside Japan, claiming to have co-ownership of Ultra Series outside Japan, he claims to have been the transfer of rights from Noboru Tsuburaya (Eiji's son) in 1976 after the film Jumborg Ace & Giant and The 6 Ultra Brothers vs. the Monster Army then successfully make a lot of money, to assist Tsuburaya Productions's financial status due to large debts after the death of Eiji Tsuburaya, the president and founder.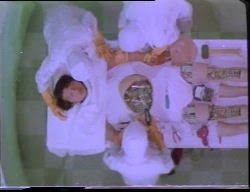 He is currently staying in a private home on over 80 rai (about 32 acre) at Bang Pa-in District, Ayutthaya Province. This place was once used as his film studio in the past Chaiyo Productions, and a collected of object about Ultraman Series more than 1 million pieces a tremendous value. It's called the "Ultraman Land".
Films
Tah Tien (1973)
Jumborg Ace & Giant (Yuk Wud Jaeng Vs. Jumbo A) (1974)
The 6 Ultra Brothers vs. the Monster Army (Hanuman pob Jed Yodmanud) (1974)
Hanuman and the Five Riders (Hanuman pob Har Aimoddaeng) (1974)
Yod Manut Computer (1977)
Pan din Yippayoke (1978)
Ka Ki (1980)
Crocodile (Chorakhe) (1980)
Kraithong (1980)
Phra Rod Meree (1981)
Khun Chang Khun Phaen: Prab Chorakhe Tan Kwand (1982)
Phra Chao Suea Panthai-Norasing (1982)
Suek Kumphakan (1984)
Space Warriors 2000 (Hanuman pop Sib-et Yodmanud) (1984)
Kraithong II (1985)
Magic Lizard (King-ka kay-a-sit) (1985)
Television films/ Series
Kraithong (1972) Channel 7
Phra Aphai Mani (1973) Channel 3
Yai Ka Ta
Long Prai
Project Ultraman (suspended broadcast due to court judgment)