4

/

10

1

Votes

Alchetron

Rate This




Richard C. Sarafian




55 million USD





English






Sci-Fi, Thriller




Maurice Jarre




Japan/USA






1990




The novel by Takeshi Kawata




Takeshi Kawata (novel), Joe Gannon (screenplay), Crispan Bolt (screenplay)




Tim Matheson

(Steve Kelso),

Charlton Heston

(Adm. Skeet Kelso),

Peter Boyle

(Arnold Teague),

Annabel Schofield

(Alex Noffe),

Corin Nemec

(Miki Kelso),

Tetsuya Bessho

(Ken Minami)


Interstellar

,

Terminator Genisys

,

The Matrix Revolutions

,

Terminator 3: Rise of the Machines

,

Terminator Salvation

,

Lucy



Solar Crisis is a 1990 Japanese-American science fiction film. The screenplay was written by Joe Gannon and Tedi Sarafian (credited as Crispan Bolt), based on the novel Kuraishisu niju-goju nen by Takeshi Kawata, and directed by Richard C. Sarafian (credited as Alan Smithee). The cast featured Tim Matheson as Steve Kelso, Charlton Heston as Adm. "Skeet" Kelso, Peter Boyle as Arnold Teague, Annabel Schofield as Alex Noffe, Corin Nemec as Mike Kelso and Jack Palance as Travis. The executive producers were Takeshi Kawata and Takehito Sadamura, with FX cinematographer Richard Edlund and veteran sound editor James Nelson as its producers.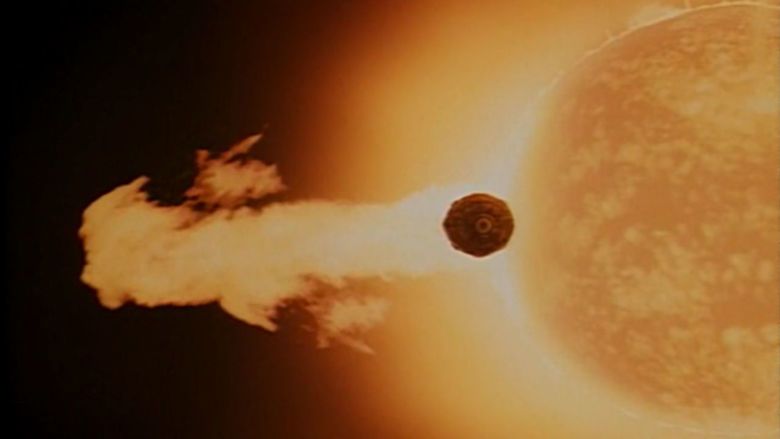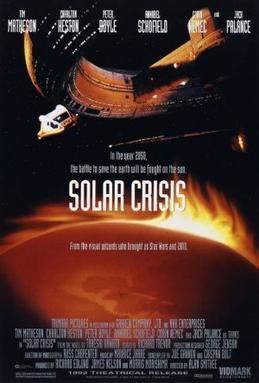 In 2050, a huge solar flare is predicted to irradiate the Earth. Astronauts aboard the spaceship Helios must go to the Sun to drop a bomb equipped with an Artificial Intelligence (Freddy) and a Japanese pilot (as a backup if the Artificial Intelligence fails) at the right time so the flare will point somewhere else. Giant IXL Corp CEO Teague thinks the flare will not happen and wants the mission to fail so he can buy the planet cheaply while the scare lasts. Employee Haas prepares a surprise for the astronauts. While Steve Kelso commands the space ship where temperature rises, Steve's father Admiral 'Skeet' Kelso is searching the desert for Steve's son Mike who has gone AWOL to say goodbye to his dad but who inadvertently crossed the path of the guys from IXL after meeting desert-dweller Travis.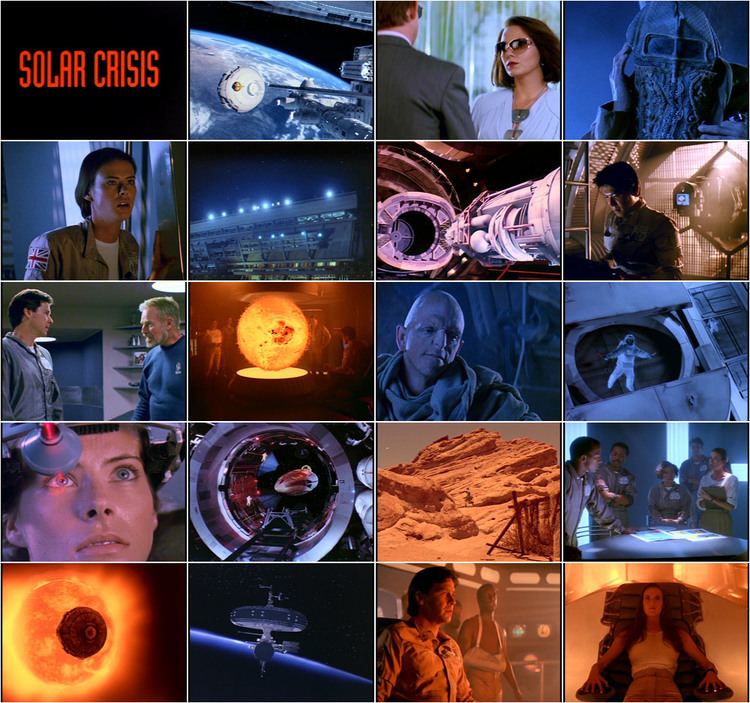 Tim Matheson as Steve Kelso
Charlton Heston as Adm. "Skeet" Kelso
Peter Boyle as Arnold Teague
Annabel Schofield as Alex Noffe
Corin Nemec as Mike Kelso
Jack Palance as Travis
Tetsuya Bessho as Ken Minami
Dorian Harewood as Borg
Paul Koslo as Haas
Sandy McPeak as Gurney
Silvana Gallardo as T.C.
Dan Shor as Harvard
Scott Allan Campbell as McBride
Frantz Turner - Lamare
Paul Williams as Freddy the Bomb (voice)
Brenda Bakke as Claire Beeson
Michael Berryman as Matthew
Roy Jenson as Bartender
H.M. Wynant as IXL executive #1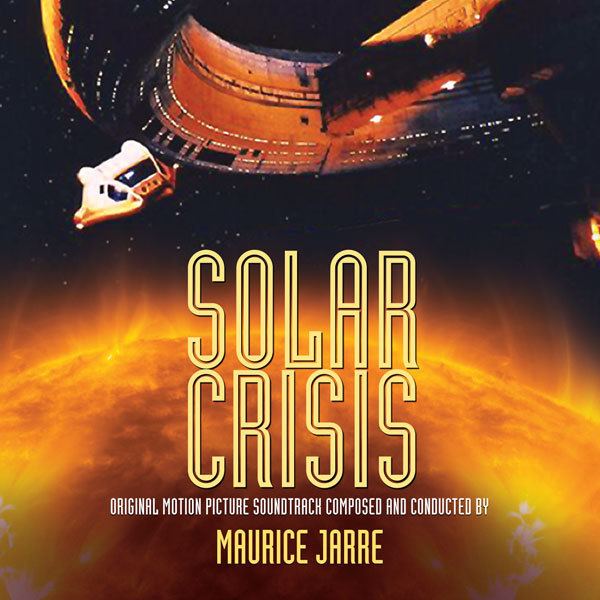 Solar Crisis began shooting in November 1989 with an announced budget of $30 million. Nippon Steel, one of the investors, announced a Japanese theme park based on the film. Scientist Richard J. Terrile served as a technical advisor for the film. He at first tried to convince the filmmakers to avoid sending a crew to the Sun, calling it unscientific. When it was explained to him that audience would demand such a plot point regardless of scientific accuracy, Terrile said he realized his job was to make impossible situations sound more plausible. TV Guide quoted the final budget as $43 million. The film opened in Japan in 1990. When it underperformed, the producers extensively recut and reshot scenes to secure an American distributor. Sarafian had his name removed from the credits and replaced with the Director's Guild of America alias "Alan Smithee". Sarafian's son, Tedi, who performed rewrites, was credited as "Crispan Bolt".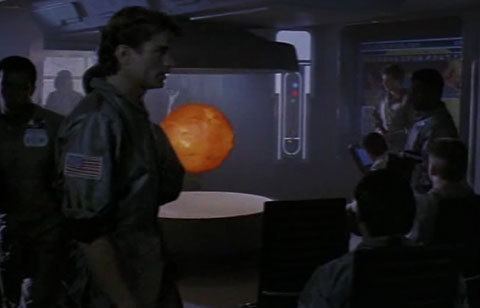 TV Guide rated it 2/5 stars and wrote, "Enjoy its awesome visuals or scorn its slipshod execution, Solar Crisis amounts to one small step for cinema, one giant leap for Alan Smithee."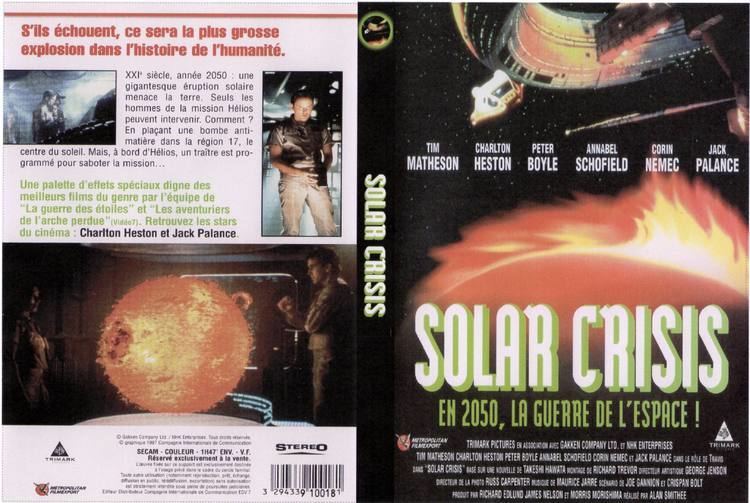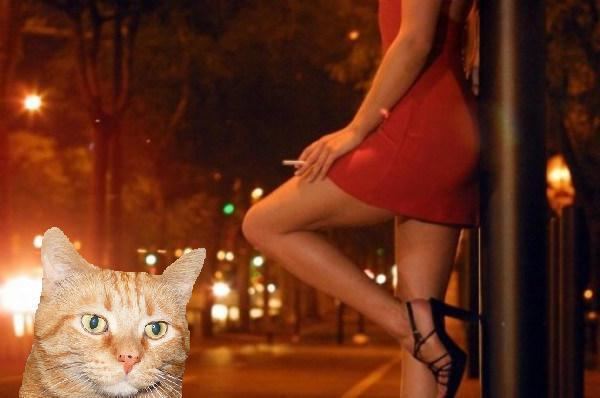 Solar Crisis (film) Wikipedia
Solar Crisis (film) IMDb
Solar Crisis (film) themoviedb.org