Years active

1986–present




Full Name

Anne Sofie Grabol

Born

30 July 1968 (age 55) (

1968-07-30

)

Known for

Detective Sarah Lund in Forbrydelsen

Awards

5 Robert Awards2 Bodil AwardsBAFTA AwardNominated for International Emmy Award (2008)

Spouse

Jacob Thuesen (m. 1994–2006)

Children

Bror Thuesen, Gudrun Thuesen

Parents

Mette Koustrup, Kaj Fladhede Grabol

Movies and TV shows




Similar People

Jacob Thuesen, Mikael Birkkjaer, Soren Malling, Niels Grabol, Ditte Grabol
Danish actress sofie gr b l supports the fair internet campaign
Sofie Gråbøl ([sofiːˀə ˈɡ̊ʁɔb̥øl]; born 30 July 1968) is a Danish actress. She has starred in a series of films, Her breakthrough role was in the 1986 Danish film directed by Astrid Henning-Jensen, Early Spring, playing the lead role in the film version of Tove Ditlevsen's novel Barndommens gade at 17. On television she has starred in Taxa and Nikolaj og Julie.
Contents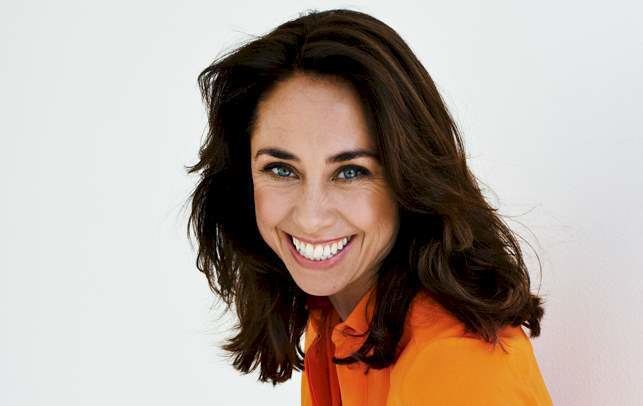 Gråbøl had become known in Denmark for playing emotional roles, but she achieved international fame as a detective—the cool and distant lead character Inspector Sarah Lund in all three series of Forbrydelsen—The Killing—played on BBC4 with great success, winning a BAFTA award, and bringing Gråbøl celebrity status in the UK.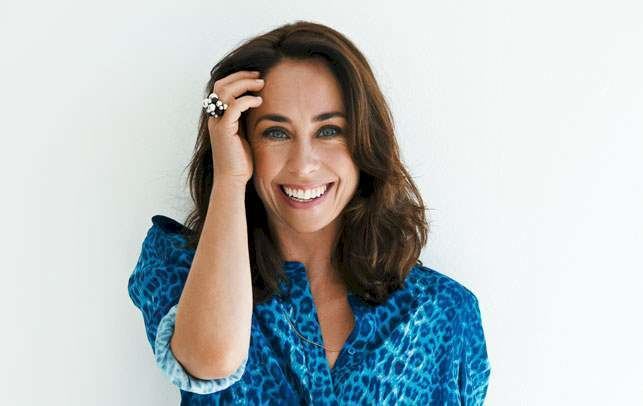 Sofie gr b l was serenaded by dennis quaid with a ukulele lorraine
Personal life
Gråbøl resides in Copenhagen where she has lived all her life. Both her parents, father Kaj Fladhede Gråbøl and mother Mette Koustrup were architects. She has an older brother Niels Gråbøl who is a director. Gråbøl's father left her mother when her mother was pregnant with Gråbøl and she was brought up by her mother. Her mother remarried a Maoist architect and for a time they lived in a commune. Gråbøl divorced her husband the film director Jacob Thuesen in 2006 and has two children by him, a son Bror who was 10 and a daughter Gudrun who was 13 years old in July 2014.
Early career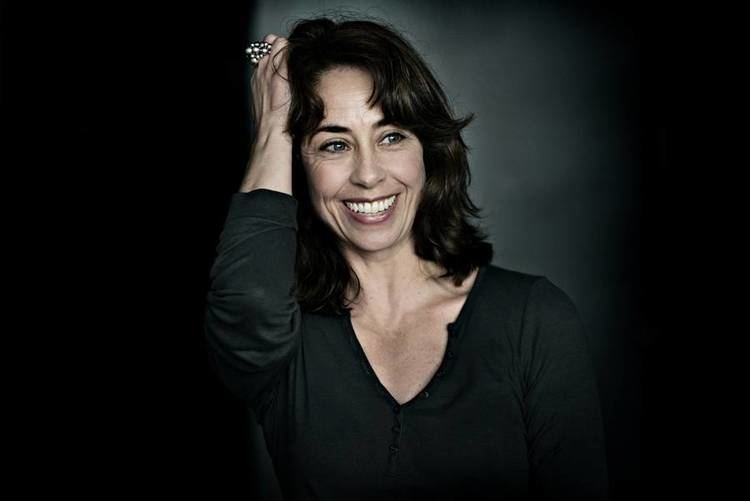 In the early years of her career she studied theology and worked in a bookstore. Responding to a newspaper advertisement at the age of 17, she was given the role of a nude artist's model in Oviri, a film about Paul Gauguin with Donald Sutherland. Despite having had no formal training, and only entering acting on the encouragement of her mother, she has worked continuously.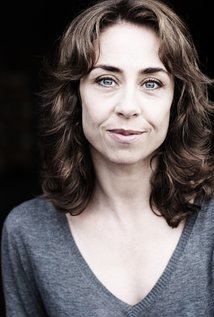 She said, "I thought it would be like a summer holiday job ...then one film led to another and suddenly I was an actor and I never really felt that I had made the decision ... I felt at home in the language of acting."" Her breakthrough role was in the 1986 Danish film directed by Astrid Henning-Jensen, Early Spring.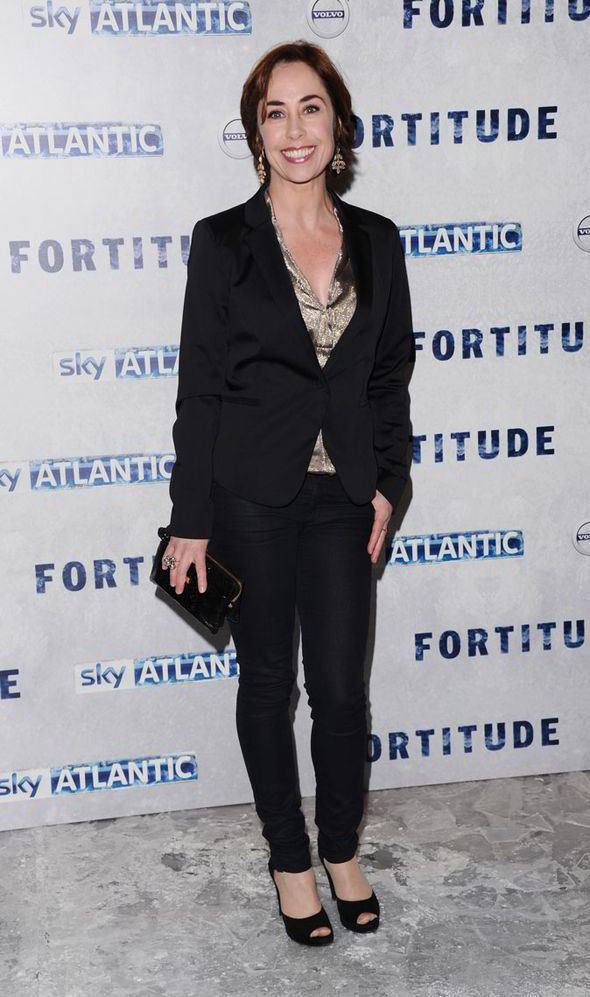 Gråbøl is famous in Denmark with a wide body of work from comedy to Shakespeare.
Forbrydelsen (English title "The Killing")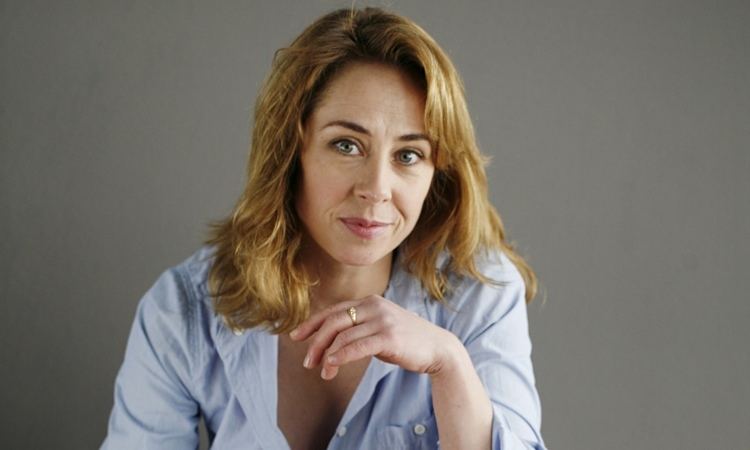 In 2007, Gråbøl portrayed the role of police Detective Sarah Lund obsessed with solving the sadistic killing of a schoolgirl in the Danish television series Forbrydelsen (literally "The Crime", English title "The Killing"). Producers of the show envisioned breaking the clichés of female characters usually portrayed on television and film. Lund was to be a driven and relentless detective without her primary concern being for her physical appearance or sexuality. Gråbøl was involved early on in the development process of the series and had numerous discussions with writer and series creator Søren Sveistrup. Her input was integral to the creation of the character, from keeping the character's past a mystery to the choice of clothing and especially that the character was to be emotionally isolated. At one point, the writers were considering having Lund have an affair with one of the suspects. She fought this plot line, explaining that Lund was a female Clint Eastwood and it was removed. It was originally intended that Sarah Lund should die but this was changed half way through the series. Gråbøl had become known in Denmark for playing emotional characters and the role of the cool and distant Lund was a stark departure.
The series was a huge success in Denmark with over half the population watching. Although already well known in Denmark, Gråbøl now found herself stopped on the street as fans of the show wanted to know the secret of the killer. The series was then played throughout Europe. With the show's success, it played in back-to-back weekend installments in the UK on BBC4. With no promotion, and despite being sub-titled, the show became a word-of-mouth success and even topped Mad Men in the ratings. She had been a famous actress in Denmark for twenty five years when she suddenly, to her surprise, achieved cult status in Britain. Even the shape-concealing jumper (sweater) she wore in the show became iconic. She received requests for interviews and offers to work in Britain, most of which she had to decline due to her busy work schedule. However, she had a cameo in the BBC comedy Absolutely Fabulous playing her character Detective Lund. In the UK, Gråbøl was named Best Actress at the Crime Thriller Awards and the show won the 2011 BAFTA for Best International TV Show. The BAFTA was awarded to Gråbøl, creator and writer Søren Sveistrup, producer Piv Bernth and director Birger Larsen.
In Britain the series had sub-titles but for the American audience it was remade. Commenting on the first series of The Killing remake, while saying she thought the American version was good, Gråbøl said it was unfortunate American audiences won't accept shows with sub-titles because with the success of the show in Britain, "there's a strong sense of a cultural exchange going on. By watching each other's stories you exchange something very valuable. It's about language and culture and the ways of looking at life." In series two of the American version Gråbøl has a small but important part as a Seattle district attorney. In July 2012 it was announced that this US remake was cancelled by the network.
Forbrydelsen II was released on 2009, and Forbrydelsen III was released in 2012.
After Forbrydelsen
Gråbøl was diagnosed with breast cancer in December 2012 for which she underwent surgery and chemotherapy. She temporarily retired from acting in 2013, but returned to work the next year, appearing as Hildur Odegard, a Norwegan mayor, in two series of the British TV series Fortitude. In August 2014 she made her English language début on stage in Edinburgh, appearing as Margaret of Denmark in James III: The True Mirror, the third of Rona Munro's historical trilogy The James Plays.
In 2015 she played a role, together with Swedish actress Frida Farrell, in the music video "Under the Make-up" for the song with the same title by the Norwegian band a-Ha. It was released on 24 August 2015.
Filmography
Actress
2023
Huset (TV Series)
as
Miriam
- Huset vinder altid (2023) - Miriam
- Siger du vi lyver? (2023) - Miriam
- Får jeg et host? (2023) - Miriam
- Er der en dårlig nyhed? (2023) - Miriam
- Har du en stikker? (2023) - Miriam
- Velkommen ven! (2023) - Miriam
2022
Dag & nat (TV Series)
as
Ella
- Maj (2022) - Ella
- April (2022) - Ella
- Februar (2022) - Ella
- Nytår (2022) - Ella
- December (2022) - Ella
- Oktober (2022) - Ella
- September (2022) - Ella
- August (2022) - Ella
2021
The Venus Effect
as
Gitte
2020
The Undoing (TV Mini Series)
as
Catherine Stamper
- The Bloody Truth (2020) - Catherine Stamper
- Trial by Fury (2020) - Catherine Stamper
- Do No Harm (2020) - Catherine Stamper
2020
Us (TV Mini Series)
as
Freja
- Episode #1.4 (2020) - Freja
- Episode #1.3 (2020) - Freja
- Episode #1.2 (2020) - Freja
2018
Tæt på sandheden med Jonatan Spang (TV Series)
as
Army captain / The doctor
- Christiansborg-fnidder (2020) - Army captain (uncredited)
- Episode #3.7 (2018) - The doctor
2019
Gentleman Jack (TV Series)
as
Queen Marie
- Are You Still Talking? (2019) - Queen Marie
2015
Fortitude (TV Series)
as
Hildur Odegard / Governor Hildur Odegard / Hildur Odergard
2018
The Restaurant (TV Series)
as
Henriette Winter
- Surprise de Nina (2018) - Henriette Winter
- Gamla familjer och nya (2018) - Henriette Winter
- Rock'n'roll (2018) - Henriette Winter
- Julklappen (2018) - Henriette Winter
2018
That Time of Year
as
Barbara
2018
The House That Jack Built
as
Lady 3
2018
Liberty (TV Mini Series)
as
Kirsten
- Episode #1.5 (2018) - Kirsten
- Episode #1.4 (2018) - Kirsten
- Episode #1.3 (2018) - Kirsten
- Episode #1.2 (2018) - Kirsten
- Episode #1.1 (2018) - Kirsten
2016
The Other World (TV Series)
as
Dronningen
- Episode #1.23 (2016) - Dronningen
- Episode #1.16 (2016) - Dronningen
- Episode #1.8 (2016) - Dronningen
- Episode #1.7 (2016) - Dronningen
- Episode #1.6 (2016) - Dronningen
- Episode #1.5 (2016) - Dronningen
- Episode #1.4 (2016) - Dronningen
- Episode #1.3 (2016) - Dronningen
- Episode #1.2 (2016) - Dronningen
2016
The Day Will Come
as
Lærer Lilian
2015
A-ha: Under the Makeup (Music Video)
as
The Woman
2013
IRL: In Real Life
as
Mille
2013
The Hour of the Lynx
as
Helen
2007
Forbrydelsen (TV Series)
as
Sarah Lund
- Afsnit 10 (2012) - Sarah Lund
- Afsnit 9 (2012) - Sarah Lund
- Afsnit 8 (2012) - Sarah Lund
- Afsnit 7 (2012) - Sarah Lund
- Afsnit 6 (2012) - Sarah Lund
- Afsnit 5 (2012) - Sarah Lund
- Afsnit 4 (2012) - Sarah Lund
- Afsnit 3 (2012) - Sarah Lund
- Afsnit 2 (2012) - Sarah Lund
- Afsnit 1 (2012) - Sarah Lund
- Afsnit 10 (2009) - Sarah Lund
- Afsnit 9 (2009) - Sarah Lund
- Afsnit 8 (2009) - Sarah Lund
- Afsnit 7 (2009) - Sarah Lund
- Afsnit 6 (2009) - Sarah Lund
- Afsnit 5 (2009) - Sarah Lund
- Afsnit 4 (2009) - Sarah Lund
- Afsnit 3 (2009) - Sarah Lund
- Afsnit 2 (2009) - Sarah Lund
- Afsnit 1 (2009) - Sarah Lund
- Afsnit 20 (2007) - Sarah Lund
- Afsnit 19 (2007) - Sarah Lund
- Afsnit 18 (2007) - Sarah Lund
- Afsnit 17 (2007) - Sarah Lund
- Afsnit 16 (2007) - Sarah Lund
- Afsnit 15 (2007) - Sarah Lund
- Afsnit 14 (2007) - Sarah Lund
- Afsnit 13 (2007) - Sarah Lund
- Afsnit 12 (2007) - Sarah Lund
- Afsnit 11 (2007) - Sarah Lund
- Afsnit 10 (2007) - Sarah Lund
- Afsnit 9 (2007) - Sarah Lund
- Afsnit 8 (2007) - Sarah Lund
- Afsnit 7 (2007) - Sarah Lund
- Afsnit 6 (2007) - Sarah Lund
- Afsnit 5 (2007) - Sarah Lund
- Afsnit 4 (2007) - Sarah Lund
- Afsnit 3 (2007) - Sarah Lund
- Afsnit 2 (2007) - Sarah Lund
- Afsnit 1 (2007) - Sarah Lund
2012
The Killing (TV Series)
as
District Attorney Christina Nielsen
- My Lucky Day (2012) - District Attorney Christina Nielsen
2011
Absolutely Fabulous (TV Series)
as
Sarah Lund
- Identity (2011) - Sarah Lund
2007
Daisy Diamond
as
Sofie Gråbøl
2007
The Substitute
as
Carls Mor
2006
The Boss of It All
as
Kisser
2005
March of the Penguins (Documentary)
as
Narrator (Danish version, voice)
2004
Fjernsyn for voksne (TV Series)
- Episode #1.1 (2004) - (as Sofie Graabøl)
2004
Aftermath
as
Britt Lehmann
2002
Nikolaj og Julie (TV Series)
as
Julie Krogh Andersen
2003
Livsforsikringen (Short)
as
Judith
2001
Count Axel
as
Leonora Amalie
2000
Gengangere (TV Movie)
as
Regine
2000
Flickering Lights
as
Hanne
1999
Taxa (TV Series)
as
Anna Sander
- Del 56 (1999) - Anna Sander
- Del 55 (1999) - Anna Sander
- Del 54 (1999) - Anna Sander
- Del 53 (1999) - Anna Sander
- Del 52 (1999) - Anna Sander
- Del 51 (1999) - Anna Sander
- Del 50 (1999) - Anna Sander
1999
En sjælden fugl (Short)
as
Astrid
1999
The One and Only
as
Mulle
1998
H.C. Andersen og den skæve skygge
as
Louise (voice)
1997
Isle of Darkness
as
Julie
1996
Den store Kul-Tur (TV Movie)
as
Maibrit
1995
Carmen & Babyface
as
Carmen / sister
1993
Tvangsritualer (Short)
as
Sofie Gråbøl
1993
Black Harvest
as
Clara Uldahl-Ege
1993
De skrigende halse (TV Movie)
as
Anita Schulz
1992
The Touch
as
Annette Berg (as Sofie Grabol)
1991
På pletten (TV Mini Series)
as
Sarah
- Episode #1.4 (1991) - Sarah
1990
Kära farmor (TV Mini Series)
as
Younger Dagmar
- Del 6 (1990) - Younger Dagmar
- Del 3 (1990) - Younger Dagmar
- Del 2 (1990) - Younger Dagmar
- Del 1 (1990) - Younger Dagmar
1989
Songlines (Video)(video 'Summer Rain') (as Sophie Craboll)
1988
Jorden er giftig (Short)
as
Signe
1987
Vi svarer ikke for bølgerne (TV Movie documentary)
as
Pedestrian
1987
Pelle the Conqueror
as
Jomfru Sine
1987
Sorgagre (TV Movie)
as
Ungfruen
Self
2007
Aftenshowet (TV Series)
as
Self / Self (from Cannes)
2022
Dansk films bedste (TV Series documentary)
as
Self - Actor
- Familie, Skænderier og Skæve streger (2022) - Self - Actor
- Skurke, Dialekter og Forbudt kærlighed (2022) - Self - Actor
- Gyldne citater og Midtvejskrise (2022) - Self - Actor
- Gak, vold og sex (2022) - Self - Actor
- På grænsen, Fester og Tro (2022) - Self - Actor
2021
Hollywood Insider (TV Series)
as
Self
- A Tribute to Anders Thomas Jensen - The Brilliant and Bizarre Storyteller & Pioneer of Danish Cinema (2021) - Self
2009
Skavlan (TV Series)
as
Self - Guest
- Avsnitt 12 (2020) - Self - Guest
- Lena Olin/Sofie Gråbøl/Jesper Parnevik/Osiel Gouneo/Susanne Sundførs (2015) - Self - Guest
- Auma Obama/Sofie Gråbøl/Kjetil Østli/Kjell Bergqvist/Bo Kaspers orkester (2009) - Self - Guest
2019
Building Happiness (TV Movie documentary)
as
Self
2017
Natholdet - med Anders Breinholt (TV Series)
as
Self - Co-Host
- Sofie Gråbøl (2017) - Self - Co-Host
2015
Go' morgen Danmark (TV Series)
as
Self
- Episode dated 3 September 2017 (2017) - Self
- Episode dated 23 December 2015 (2015) - Self
2017
Hjemme i Verden - En portrætfilm om Kirsten Thorup (Documentary)(voice)
2017
March of the Penguins 2: The Next Step (Documentary)
as
Narrator (Danish version, voice)
2016
Kronprinsesse Marys mission (TV Movie documentary)
as
Speaker (voice)
2015
Bafta's 60 Seconds With... (TV Series)
as
Self
- Sofie Gråbøl (2015) - Self
2014
Året der gik 2014 (TV Movie)
as
Self
2014
This Week (TV Series)
as
Self
- Episode dated 19 June 2014 (2014) - Self
2013
The Crown Prince Couple's Awards 2013 (TV Special)
as
Self - Award Recipient
2013
Robert - Årets film & tv pris (TV Special)
as
Self
2012
Året der gik (TV Special documentary)
as
Self
2012
From The Killing to Borgen - The Danish Secret of Success (TV Movie documentary)
as
Self / Sarah Lund
2012
Arkitektur i live (TV Mini Series documentary)
- Skuespilhuset (2012)
2007
Meyerheim (TV Series)
as
Self
- Episode #6.5 (2010) - Self
- Episode #3.10 (2007) - Self
2009
Det nye talkshow (TV Series)
as
Self - Guest
- Episode #1.2 (2009) - Self - Guest
2008
Danmarks Indsamling 2008 (TV Special)
as
Self - Call Center
2007
Skuespillerne for det hele (Video short)
as
Self
2007
Året der gik (TV Special documentary)
as
Self
2007
aHA! (TV Series)
as
Self
- aHA! Forbrydelsen (2007) - Self
2007
TV2/Lorry - Lokalnyhederne (TV Series)
as
Self - actor
- Episode dated 8 December 2007 (2007) - Self - actor
2005
Bodilprisen 2005 (TV Special)
as
Self
2004
Viva (TV Series)
as
Self - Actress
- Episode #6.4 (2004) - Self - Actress
2003
Bodilprisen 2003 (TV Special)
as
Self
2003
Gintberg - men nok om mig (TV Series)
as
Self
- Episode #1.2 (2003) - Self
2002
Året der gik (TV Special)
as
Self
1996
Danish Girls Show Everything
as
Self
Archive Footage
2003
Året der gik 2003 (TV Special)
as
Self
References
Sofie Gråbøl Wikipedia
(Text) CC BY-SA