Snapshot (released in the US as The Day After Halloween and One More Minute) is a 1979 Australian thriller film. It was the first feature directed by Simon Wincer.
Contents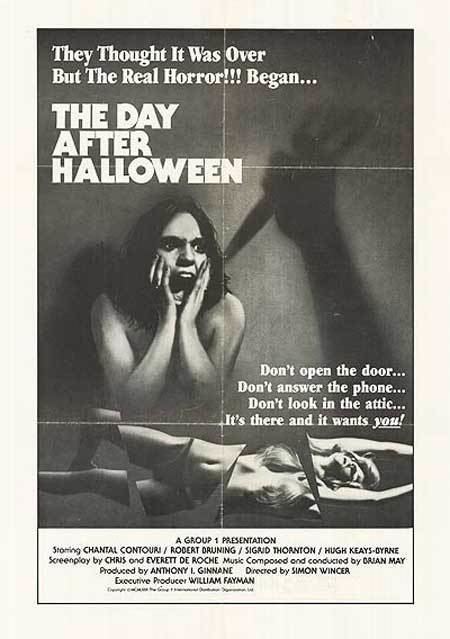 Yearbook a snapshot of chicago s music scene in 1979
Plot
A young hairdresser, Angela, is lured into modelling by a bitchy model, Madeline, who talks her into stripping for a photo shoot. She starts to be stalked by a mysterious assailant. Her ex-boyfriend Daryl is possessive and creepy, Madeline's husband Elmer wants to photograph her naked and her mother robs her.
Cast
Production
Ginnane had originally intended to make a film after Patrick called Centrefold, based on a script by Chris Fitchett, and raised money for it. He showed it to TV director Simon Wincer who only liked the fact the script was set in the modelling world and there was a Mr Whippy Van. Ginnane then commissioned Everett de Roche to write a new screenplay. Wincer says he and de Roche re-wrote it in three weeks, and the film took eleven weeks from the first day of shooting until sitting down with the release print.
Wincer planned to use a different actress to play Angela but she turned it down because she did not think the script was good enough "which was pretty amazing for someone who had only done television soap operas." Sigrid Thornton was cast two days before shooting started.
"It was a very easy film to make and probably my most pleasant experience to date" said Ginnane in 1979. The budget was $100,000 less than for Patrick (1978).
Ginnane then took the film to the US where he sat down with an editor and cut 12 minutes out of the film. According to Wincer, these were mostly lighter scenes, and a moment where it is explained Elmer is married to Madeline. This meant Wincer was not happy with the final result although he says "for what it is, it is quite a good little film."
The musical soundtrack was produced for release by Brian May and Phillip Powers for the 1M1 Records label many years later on CD under its overseas title.
Release
The film performed poorly at the Australian box office, only running a week in Melbourne, but sold very well overseas.
Home media
Snapshot was first released on DVD in the United States on 26 November 2002. A second release was made under the title The Day After Halloween via Scorpion Releasing on 24 July 2012. The film includes a 2.35:1 aspect ratio on its second release.
References
Snapshot (film) Wikipedia
(Text) CC BY-SA
Snapshot (film) IMDb
Snapshot (film) themoviedb.org