Similar

XxiiRavela-(Twitch-Star), El Rubius, Sergio Agüero
It's Been 1 Year ~ Thank You!
Smelly Octopus is a very popular Twitch star and a gaming vlogger, or rather a video blogger, who has had his channel for just over a year, currently as of 2021. In just one year of vlogging, he already has a follower base of 6700+ currently as of 2021 and his followers are growing rapidly with every passing day.

Contents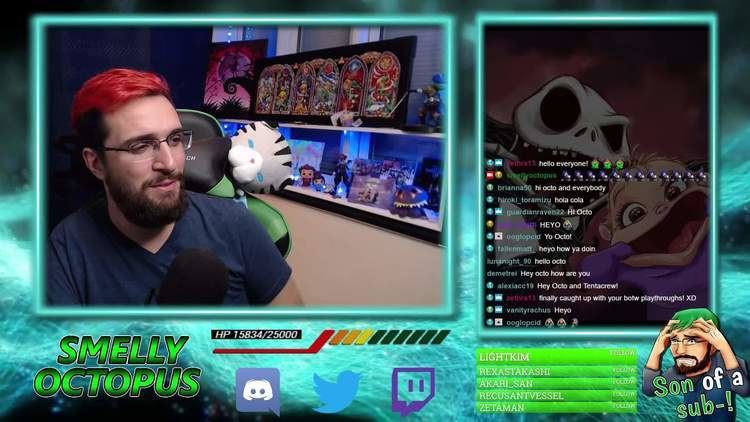 Facts
In May 2021, the gaming vlogger Smelly Octopus revealed perhaps one of YouTube's most insulting copyright breaches. He revealed on Twitter in a video he uploaded that his voice on a private stream was copyright claimed; essentially meaning that somebody was claiming that the sound that was emerging from his vocal cords was not his to use. It was quite controversial and that way his follower count shot up the sky.
Smelly Octopus once said in a tweet that he was testing out his microphone filters on a nine minute long private stream that automatically uploaded to YouTube. Then a company called CD Baby claimed it, that is his voice, as their own original work.
YouTube claimed it as a fault of their own copyright claim after Smelly Octopus announced that he would simply shift to Twitch, where at that point he had close to 1500 followers. It was an act of standing up for himself and he aced it quite well.
Smelly Octopus has not posted to YouTube in the last 10 months, as of September 2021. This means that his last post on YouTube was in December 2020. This was a significant blow to the gaming community on YouTube.
Smelly Octopus and his family are very fond of animals, and own a black dog called Mitch. Mitch is 8 years of age as of 2021.
Smelly Octopus had dyed his hair green in 2020 and ever since then, he did not shy away from experimenting with the way he looks.
To reach out to more gamers and help the gaming community, he makes a lot of informative, insightful and educational guides on Youtube for games he plays and streams.
He is a Pokemon Go master and has caught many Pokémons. His Pokémon count is 51 as of 2021.
Early and Personal Life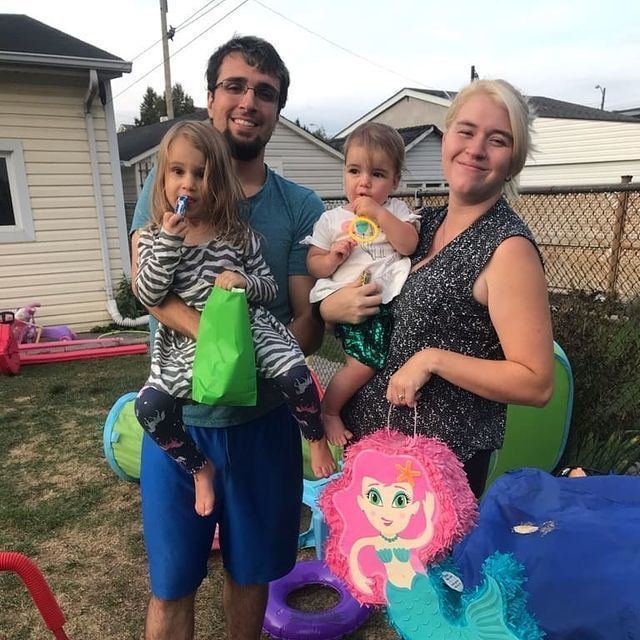 Smelly Octopus was born in Canada as Octavio Linton. After becoming the gamer personality that he is today, he adopted the name Octopus for his gamer persona. He is 31 years old as of 2021. He lives with his family in Toronto, Canada.
He is married to his wife Kelly and the couple together has two daughters, Penelope and Zelda.
Career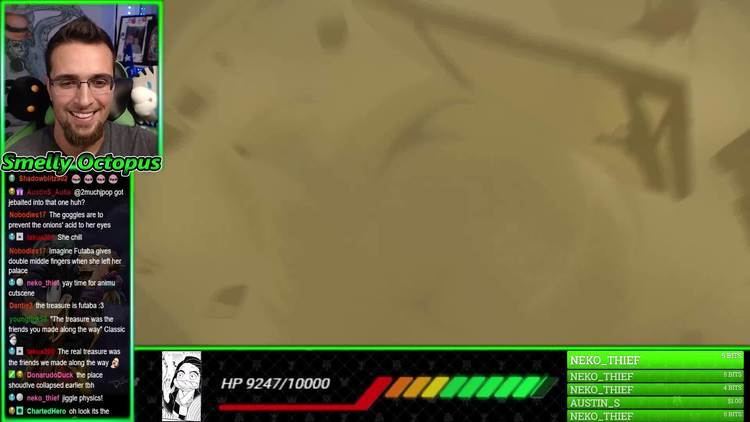 Smelly Octopus started his Twitch channel where he has been streaming for 1 year and 3 months as of 2021 . He also has a YouTube cannel by the name of SmellyOctopus with over a massive 28,000 subscribers as of 2021. He uploads live streams to his YouTube channel as well as videos of him with his family, reviews of games and talking about himself and his life. He is also available on Instagram as @smellyocto and also has a Twitter account.
His fan base or rather followers, whom he calls Tentacrew (a named derived from octopus' tentacles) are ardent followers of both his personal life as well as his gaming advice. In his social media presence, he strikes a beautiful balance between his personal and professional life.
References
SmellyOctopus (Twitch Star) Twitch Tv
(Text) CC BY-SA