Years active

2009—present




Name

Slim Burna





Role

Musician




Record label

Street Rhymes







Birth name

Gabriel Soprinye Halliday




Born

11 April 1988 (age 35) Essex, England (

1988-04-11

)


Origin

Bonny Island, Rivers State, Nigeria




Genres

Reggae-fusion, hip hop, pop, dancehall, afro-ragga, world




Occupation(s)

Musician, singer, rapper, record Producer




Instruments

Vocals, keyboards, sampler, percussion




Albums

I'm on Fire, The Streets Mixtape Vol.3, The Streets Mixtape Vol.2, The Streets Mixtape Vol.1




Similar People

Nick Nola, Young Paperboyz, Soothsayers, Bukwild Da Ikwerrian, Paul Ryder
new slim burna oh na na na nigerian music 2014
Gabriel Soprinye Halliday (born 11 April 1988), known to most people by his stage name Slim Burna ( ), is a Nigerian musician, singer, rapper and record producer. Halliday was born in Essex, and grew up in the capital city of Rivers State in Nigeria, Port Harcourt. He entered the music industry as a record producer for Grafton Records before founding Street Rhymes in 2008. He first gained recognition after releasing his own version of "Oyoyo" (originally by J Martins) in 2009. The song became an instant hit and was featured in several mix tapes put together by the Nigerian DJs Coalition. His first official full-length project I'm on Fire was released on his 25th birthday in April 2013, to positive critical reception and became arguably the most successful mixtape ever released from a Port Harcourt artist. The 15-track musical offering racked up thousands of downloads on multiple music sites and reached Number 3 on Music of Africa Top 10 Mixtapes.
Contents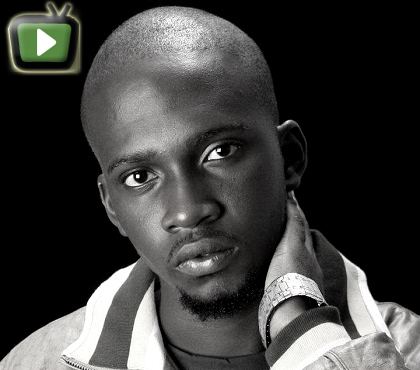 Before entering the fourth quarter of 2013, Burna recorded "Oh Na Na Na" which made its premiere on 28 September 2013 on Rhythm 93.7 PHC. The song was released to commemorate Nigeria's 53rd National Day Anniversary and received generally positive to mixed reviews from music critics. It entered the TGIF Chart at number ten, before eventually peaking at number two, thus making it the first radio top ten hit of his career. Although once classified as simply rap, his style of music has expanded to incorporate influences of dancehall, pop, reggae-fusion, afro ragga, and world.
Latest nigerian music 2015 sutflute slim burna loaded gun election
1988–2008: Early life and musical beginnings
Gabriel Soprinye Halliday, was born on 11 April 1988, in Essex. He returned to Nigeria with his family when he was just two years old and was raised in Port Harcourt. By 1995, the Halliday household had moved from Trans Amadi and Eligbam to D-line where Gabriel would spend the rest of his childhood and teenage years. He grew up in a Christian home composed mainly of girls and is the oldest of three children with a step sister named Francoise who is nine years older. He attended Tantua International High School and Ompadec Science College where he played school soccer and was known for his prodigious heading ability. His Ikwerre mother Patience Rizi Halliday (née Owhondah) was a business woman and his Bonny father Ezekiel Tamuno Halliday was the general manager of NTA Port Harcourt and a one-time Works Commissioner in Rivers State, at age 73, he died due to high blood pressure (hypertension). Gabriel was in his late teens—19 years old—at the time.
Growing up, Halliday said he was forced to listen to songs from artists like, Tracy Chapman, Boyz II Men, Michael Jackson and Keith Sweat, but those songs didn't really interest him until he listened to 2Pac, Bone Thugs-n-Harmony, DMX, Obie Trice, Eminem, Cypress Hill, Wu-Tang Clan, and Ruff Ryders. That's when he fell in love with hip hop and decided to start writing his songs. He formed a rap group while attending high school, and was also actively involved with the freestyle battle rap movement in Port Harcourt. During his early years, Halliday's childhood friends gave him the name "Slim Burna" meaning "the slim bone that burns". Around 2002, Burna became close friends with P Jaydino whom he had met at different Gaming Lounges. The pair later discovered they shared an interest and passion for music which led them to form a group together dubbing themselves "Jay-Burna" under the tutelage of producers Frank D Nero, Duncan Daniels and Zubillionaire. After graduating from high school, Slim Burna ventured into music production. Ogoni native Roarhillz Neebuen introduced him to rapper M Trill who was then signed with Grafton Records. "I got a call from Roarhillz that M-Trill wanted to see me. The next day I went over to meet M and he said he had a production job for me at Grafton, after I had agreed to work with him I was interviewed by Tony the manager and I had to let them know that I don't work alone, so I brought P Jay along and we began working there", he remembers. During Burna's time at Grafton Records, he assisted in the production of music for artists such as Lilyjean and Lamili. After being falsely accused of theft of company property, Burna left the job and started Street Rhymes. By the end of 2008, he had already begun making beats and creating music in his own studio. His previous song recordings include "Whatz ur name", "Is 4 u", "I like to move it", "Kpasima" and "Highness Madness".
2009–12: Oyoyo, Oya Na, and The Streets Mixtape
Slim Burna first came to prominence through his 2009 remake of "Oyoyo" (a track originally recorded by J Martins) which was featured in several mix tapes put together by Naija DJs Coalition. The song became an instant hit. "Oyoyo" is a childhood slang in Nigeria used when the child's mum has returned home (mummy oyoyo). Slim Burna said he decided to do the re-make of "Oyoyo" because he felt the song wasn't complete. He released his first-ever promotional music video in December 2011 with cameo appearance by Tha-Ibz.
In a 4-minute 47-second footage uploaded to video-sharing website, YouTube on 21 April 2012, Slim Burna sitting alongside award-winning Nigerian rapper M Trill, revealed that they have recorded a song together titled "Oya Na" and that he had produced the beat two weeks before Trill had shown up to record his verse on it. He also revealed that the song would be released during the first week of May 2012. On 24 April 2012, Burna unveiled an official artwork for the song—which was created by graphic designer Felreds—and announced the song's official release date as 1 May. "Oya Na" was released onto the internet and various radio stations around Port Harcourt. In another video posted on 15 July 2012, Burna confirmed work on his debut mixtape and stated that it would be titled I'm on Fire. The mixtape was first hinted at with the release of a track titled "I'm on Fire (Freestyle)" in June 2012, which would serve as the project's first single. "All Day", featuring Bukwild Da Ikwerrian was released as the second single and was posted as a free download online to SoundCloud on 18 November 2012. That same month, it was reported that Slim Burna and Ugandan singer Nick Nola were working on a remix version of "Oya Na" that would appear on Nola's debut studio album, an international music project that features producers, engineers and artists from around Africa and the world entitled, Honey Moon. The remix of "Oya Na" was produced by Ugandan record producer Washington while it was mixed and mastered by Lurssen Mastering in the United States.
Slim Burna previously released a couple of compilations, most notably The Streets Mixtape volumes 1, 2 and 3 which featured songs from the up-and-coming and some of the best artists the Niger Delta and South-south music scene has to offer. He also appeared in the music video for the duo 2Geez single "Celebrate" as a featured artist. In December 2012, a song called "Claro" which featured P.I. Piego was performed by Slim Burna at the Miss Boodilicious party, and is considered by many to be 4:20 friendly. The song would later appear on Burna's critically acclaimed first official full-length project, that would come out the following year.
2013–Present: I'm On Fire
I'm on Fire was released as a free gift for fans on 11 April 2013. The 15-track musical effort saw Burna turn 25 and featured guests including Attitude of Dem Mama Soldiers, SQueeze, Bukwild Da Ikwerrian, Pi Piego (of Ruud Boiz), and Knowledge, among others. On the first track of the mixtape, he portrayed himself as a survivor who has been through different trials and tribulations and is currently on fire. "All Day" which featured guest vocals from fellow Garden City singer Bukwild The Ikwerrian was inspired by and decried the killing of the Aluu 4, performed over haunting dark piano keys, both artists condemned the act in an artistic manner, and also urged the Ghetto youths to deliberately avoid all sorts of violence, and strive to build the country. The third track to be unleashed from I'm on Fire was the collaboration between Burna and Ruud Boiz member P.I. Piego, titled "Claro", a high-octane dancehall-fuelled ode to Mary Jane, released on 8 February 2013. The mixtape included original tracks—produced by Slim Burna and P Jaydino—along with a couple of remixes of Burna's favourite dancehall hits. It was met with a positive reception from music critics, garnering an overall rating of 7 out of 10 on Nigeriansounds.com. It also became arguably the most successful mixtape ever released from a Port Harcourt-based artist, with thousands of downloads on multiple music sites, landing the number-three position on the Music of Africa Top 10 Mixtapes.
Following the release of I'm on Fire, Burna was invited to make a cameo appearance in the music video for the single "Murder Dem" by Port Harcourt hip hop artist and radio personality Zubi Wokocha. He also appeared on the song "Bad Girl" from Young Paperboyz's second studio album Naija Boss Techno Reloaded. In a September 2013 interview with Afro-Hits, Slim Burna mentioned that there's a possibility he might work with songstress Muma Gee. Few weeks later, on 23 September 2013, he tweeted out a photograph of himself, his co-producer P Jaydino and Muma Gee in the studio. On 1 October 2013, he released "Oh Na Na Na" in celebration of Nigeria's 53rd Independence Day Anniversary. The song received its first radio play on Port Harcourt's Rhythm 93.7 FM on 28 September 2013. Burna's lyrics on the track describe his infatuation with a Nigerian girl, whose beauty and movements he feel, are somewhat analogous to those of an Indian and a Brazilian girl. Upon release, critical response to the song was generally positive-to-mixed: Yeside Akindele of Lhardells Blog commended its feel-good vibe and catchy quality, saying "After carefully listening to Slim Burna's Oh Na Na Na, I must confess I really had a nice time playing this beautiful song, I can always play it forever in my memory". No Hype Fx reviewer Raphael felt that the production was a little too boisterous, and tends to be dance floor-friendly rather than listener-oriented. As of the end of November 2013, it had entered the TGIF Charts at number ten and would ascend to number two the following week. It remained at that position for another week before finally falling off the chart completely. "Oh Na Na Na" became Slim Burna's first top ten hit. On 6 December 2013, he performed the song publicly for the first time along with "Claro" during Carniriv's pre concert at the Liberation Stadium.
Influences and musical styles
Having been born into a predominantly female-dominated household where mainstream pop and r&b were mainstays of the family's most played music, Burna experienced early exposure to western artists such as Tracy Chapman, Boyz II Men, Michael Jackson and Keith Sweat, whose blues-esque sounds may have seeped through his sockets and earholes but didn't quite kindle the fire within him at the time. However, on his encounter with hip hop music, after listening to artists such as Tupac Shakur, Bone Thugs-n-Harmony, Dmx, Obie Trice, Eminem, Cypress Hill, Wu-Tang Clan, and Ruff Ryders, he became musically motivated and lyrically charged and began writing his own songs. Initially, Burna's compositions were primarily categorised as rap music, resulting from early influences. He later delved into a wide range of singing styles such as dancehall, pop, reggae-fusion, afro-ragga and world music, becoming a versatile, multi-genre recording artist. His lyrics are often about what affects him, his experiences and sticktoitiveness usually delivered in an inimitable way, while most of his songs reveal his affinity towards the opposite sex.
Aside from having a dynamic, commercial feel, Burna's debut mixtape I'm on Fire also demonstrated his ingenious ability to combine different elements of music. It also showcased his hit making capabilities, his ear for good beats, and his all-roundness. The opening song from the project was written as a hybrid effort harbouring a coexistence of two distinct genres. "Straight off [...] he displays his style which sounds like a Cross between Reggae and Blues", Nigeriansounds states. Tracks like "The Orphan", and "Real Recognize Real" offered a bit of a back-in-time experience by presenting his rap side, although critics have been quick to praise his singing, lauding its genuineness and vibrant nature. Slim Burna had stated that on discovering his variety of skills he never limited himself. "I found out that I also had amazing singing and vocal abilities which is a talent that needs to be put into good use, I did just that and I'm glad I did", he said. He has cited 2Face Idibia, the Idoma, Benue State reggae-fusion singer as his role model in Nigeria.
Personal life
In January 2013, while returning from the Playhouse, a nightclub in the GRA area of Port Harcourt, Burna was involved in an automobile crash, which may have been due to brake failure or having driven while intoxicated. He narrowly missed hitting a woman before hitting a utility pole. It occurred near Garrison Area, Aba Road, fortunately for him, there were no serious injuries.
Discography
I'm on Fire (2013)
References
Slim Burna Wikipedia
(Text) CC BY-SA