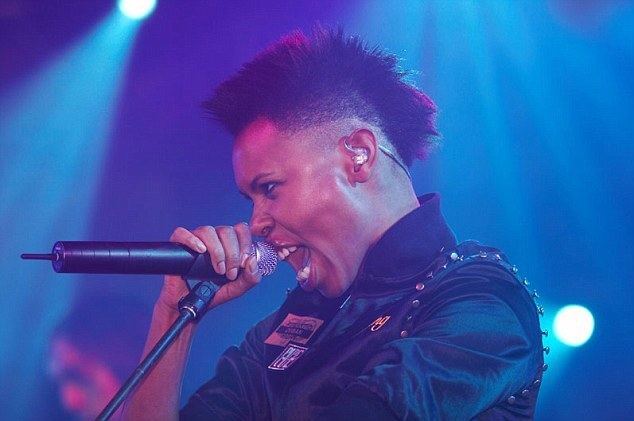 Skin began her music career in Skunk Anansie, a band often grouped as part of the britrock movement in the UK. Joining Skin in the line up for the band were Martin "Ace" Kent on guitar, Richard "Cass" Lewis on bass guitar, and Mark Richardson on drums.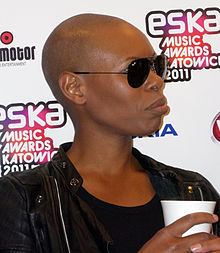 After forming in 1994, the band released three albums – Paranoid & Sunburnt, Stoosh and Post Orgasmic Chill – which sold over 4 million copies worldwide. They are best known for their single "Weak", but have had a series of other hits including "Charity", "Hedonism" and "Charlie Big Potato". In 2001 the band decided to split. Kent released a solo album entitled Still Hungry, Richardson became a replacement drummer for the band Feeder and Skin went on to pursue a solo career.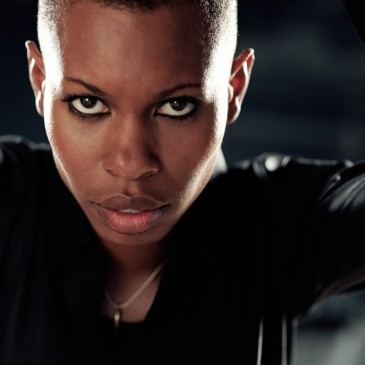 In 2008 drummer Mark Richardson confirmed reports that the band was reforming in an interview with Drummer magazine (2008, November issue), and said that the band planned to release a 'Best Of' as well as new material. On 2 and 3 April 2009, two shows took place at the Monto Water Rats (the former venue of the Splash Club) in London under the alias SCAM (Skin, Cass, Ace, Mark). A greatest hits album, Smashes and Trashes, was also announced. The album includes three brand new tracks: "Because Of You", "Tear The Place Up" and "Squander".
After Skunk Anansie split, Skin released her debut solo album Fleshwounds. The album was toned down from her Skunk Anansie days and did not gain the same acclaim from Skunk Anansie fans. She even ditched her trademark bald look and grew her hair into a boyish crop. While the album was not a massive success in the UK, two singles were released from it: "Trashed" and "Faithfulness". "Lost", a double A-Side with "Getting Away With It", was a planned third single but was pulled shortly before release; promo CDs were sent out to radio stations but it received no airplay. Elsewhere in Europe the album's success was greater. For example, in Italy it peaked at Number 6 in the album chart and in Germany at Number 18.
After releasing Fleshwounds, Skin went on to perform various solo gigs around Europe. She was also support for the European leg of Robbie Williams' and Placebo's world tours.
Soon after touring she began to record her second album, Fake Chemical State, which was released for sale on 20 March 2006, preceded by new single Just Let the Sun two weeks earlier. The first single actually issued from this album was Alone in My Room, a download-only track released on 7 November 2005. 'Alone in My Room' was also the name given to Skin's first solo tour in two years, which commenced in Berlin in November 2005. For this album she shaved her head bald again, returning to the look she had in her Skunk Anansie days.
Skin's next solo outing was a small promotional 'Fake Chemical State' tour. It started in Glasgow on 17 March 2006. She went on to perform many festivals around Europe including Rock Werchter in Belgium and the Southside/Hurricane festivals in Germany. She performed on the main stage at most of these festivals.
In February 2008 she announced that she was working with Timo Maas and Martin Buttrich on a side project called "Format-3". Her 2008 song "Tear Down These Houses" was released as a part of the soundtrack to Parlami d'Amore, directed by Silvio Muccino.
She sings in the opening musical piece, "Renaissance," in Medici: Masters of Florence, a Netflix original series released in October 2016.
Skin is openly bisexual. In 2013 she entered into a civil partnership with Christiana Wyly, daughter of American billionaire Sam Wyly.
For Skin's full discography, including track listings, see Skin discography.
For Skunk Anansie's full discography see Skunk Anansie discography
Solo studio albums
Fleshwounds (2003)
Fake Chemical State (2006)
Vocals on "Carmen Queasy" from Maxim's (of The Prodigy) 2000 solo album, Hell's Kitchen – UK Chart Number 33
Vocals on "Licking Cream" from Sevendust's second album, Home
Vocals on "You Can't Find Peace", by Pale3, which was made for the Tom Tykwer film Der Krieger und die Kaiserin (the Princess and the Warrior)
Vocals on "Good Times", by Ed Case – UK Chart Number 49
Contributes vocals to "Still Standing" from Unity – The Official Athens 2004 Olympic Games Album
Performs "Kill Everything" on the OST of L'Empire des Loups
Contributes vocals to "La Canzone Che Scrivo Per Te" on the album Che Cosa Vedi by Marlene Kuntz
Contributes vocals on "Stagioni D'Amore" (Seasons of Love) from the sound track to the Italian film Rent
Vocals on "Meat" from Tony Iommi's album Iommi
Vocals on "Comfort of Strangers" on the OST to Timecode
Contributes to charity single "It's Only Rock And Roll"
"Not An Addict" (with K's Choice) – live at Pinkpop 1996
"Army of Me" (with Björk) – live version on Top of the Pops, 5 May 1995
"Anti Love Song" (Betty Davis cover; live on Taratata with Lenny Kravitz)