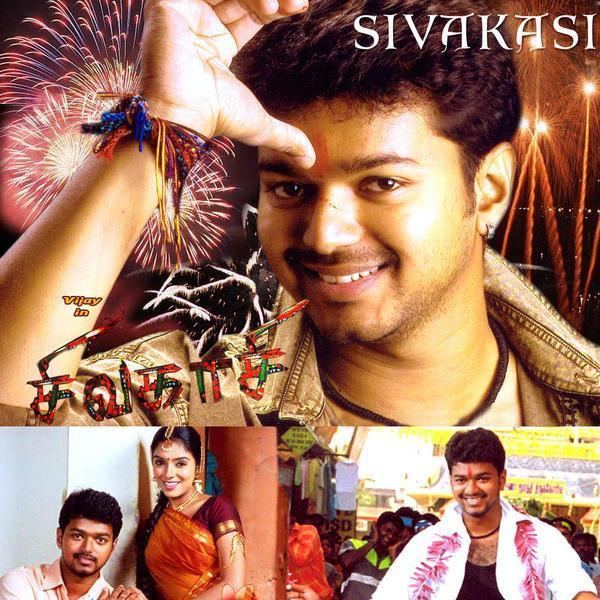 Sivakasi alias Muthappa (Vijay) is a do-gooder in Chennai who works as a welder there. He enjoys life with his friends and forgets the past he left behind. He falls in love with a rich girl Hema (Asin) and her family accepts him as an honest, good man at heart. One day, he lashes out at his lover's brothers and Hema yells at him. Sivakasi gives her one slap and tells her that he was not the way he currently is. He tells her about his past.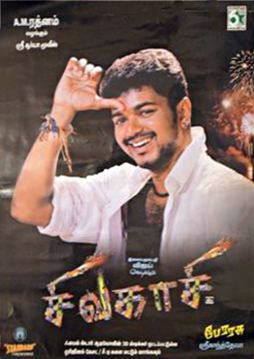 Muthappa was a good boy who lived in a village named Nattarasan Kottai and who followed his parents' orders. His elder brother Udayappa (Prakash Raj), who was a crook even as a child, tells him to get some fireworks for the village Deepavali festival. Muthappa obeys and Udayappa lights the firework. A woman stands on top of the bursting firecracker and begins to burn. She begs for life and is carted to the hospital. Their father (Rajesh) interrogates Sivakasi. Udayappa tells Muthappa to not tell that it was him. Muthappa is left in a long period of silence. Udayappa screams to the village that it was Muthappa. Their father thrashes Muthappa. Muthappa's sister and mother cry for him to stop, but their father pays no attention. Udayappa smirks and laughs throughout the thrashing. Muthappa is disowned and his father tells him never to show his face to him again. Muthappa secretly obtains several objects during the beating, his mother's bangles, the belt used by his father to thrash him, and his brother's glasses. Ashamed and no longer knowing who he is, Muthappa leaves for Chennai and changes his name and survives, with the sympathetic support of Venky (M. S. Bhaskar) and Mamoi (Chitti Babu), who together with Sivakasi, help him forget his past and start a welding business. Sivakasi soon makes a living as a successful welder and becomes the owner of the largest welding shop in the city, respected by the local people and a local hero. As a result, he slowly lets his horrific past drift away from him.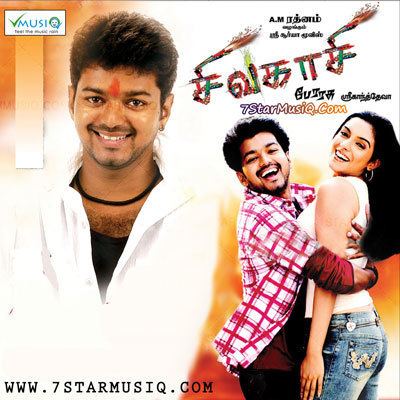 Sivakasi is criticized by Hema for his actions and she leaves him saying his family's agreement will seal their marriage, and she will not marry anyone else but him until his family approves. Sivakasi finds the old possessions and realizes he has to return to make things right. Sivakasi leaves for his village and realizes how much has changed over the years. His father is now dead. His brother, now a MLA, treats his mother (Geetha) and younger sister Vairam (Lakshana) very badly. After finding out the pitiable condition of his mother and sister, he decides to teach a lesson to Udayappa. He does not reveal his true identity to them. Sivakasi reconnects with his old friends and learns about how his father died. Udayappa molested a young girl and was beaten by his father. When his father questions how he got the bad habits he has, Udayappa retorts by asking his father to ask his wife who the offspring is. Sivakasi's father dies of an instant heart attack. Sivakasi attacks Udayappa mansion beating all his henchmen, and later on beating Udayappa with his father's belt and tells a false story that his wife have died because of him then police arrive at mansion. Udayappa allows Sivakasi to escape arrest because Sivakasi blackmails Udayappa by showing him a letter of his wife, a suicide note. Sivakasi demands money in exchange of letter which later revealed that it was just a blank paper. Sivakasi earns the money, and turns in an empty piece of paper to Udayappa, who realizes he has been cheated. Sivakasi uses the money to fund his sister's campaign. He is thrown by an enraged Udayappa.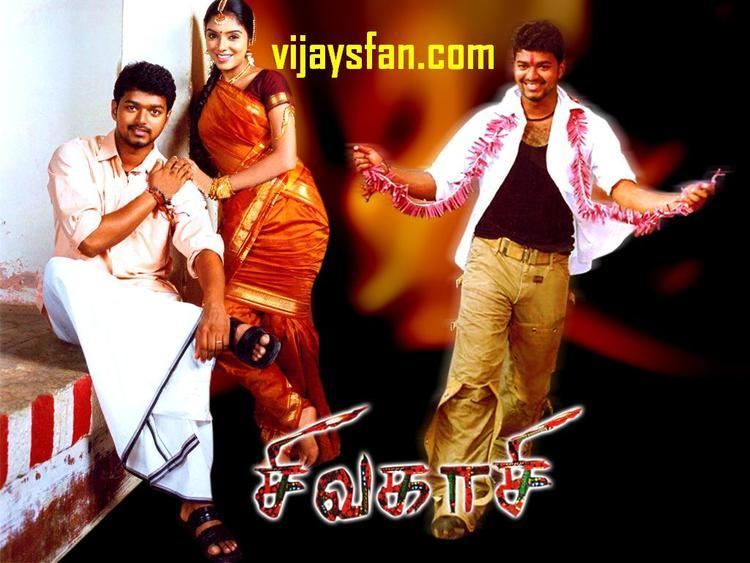 Sivakasi returns to the village the next day and continues to support his sister in the election by exposing the misdeeds of Udayappa and blackmailing him at every corner. In the election, his sister wins by a huge margin, Udayappa losing his deposit. At his sister's victory celebration, Sivakasi reveals that he is Muthappa. Udayappa angrily orders his men to beat the others surrounding Sivakasi and to take away his mother and sister. Udayappa then pours petrol all over Sivakasi and nearly burns him alive. Udayappa's mother-in-law comes into the scene and catches the torch intended for Sivakasi. She and her men attack Udayappa. Sivakasi, angry but shocked stands still until instructed by his mother that even though Udayappa had done many sins, they were still family and should defend one another. Sivakasi goes to the rescue and saves Udayappa while killing all the goons except for the mother-in-law. Udayappa begs for Sivakasi's forgiveness as he was very mean to his brother and they both embrace and reconcile. Udayappa begs forgiveness from his mother and she forgives him. Sivakasi then reveals his marriage plans to his family and then Udayappa, his mother, his sister, and the entire village attend his and Hema's wedding. Sivakasi becomes a celebrated hero in the village.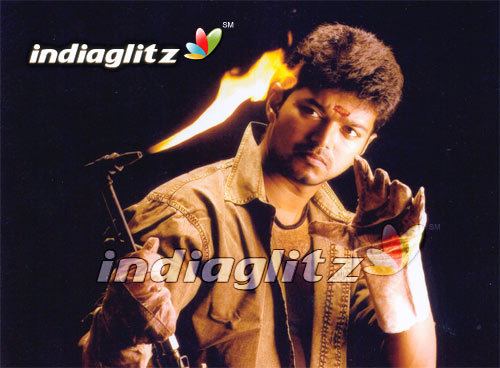 Vijay as Muthappa (Sivakasi)
Asin as Hema
Prakash Raj as Udayappa
Geetha as Udayappa and Muthappa's mother
Saranya as Kayalvizhi (Udayappa's wife)
Venkat Prabhu as Udayappa and Muthappa's brother-in-law/Ramalingam
Rajesh as Udayappa's and Muthappa's father
Lakshana as Vairam (Udayappas and Muthappa's sister)
Telangana Shakuntala as Mulli Mungaari (Udayappa's mother in law)
Chitti Babu as Mamoi
Bosskey as Leo
M. S. Bhaskar as Venky
Vaiyapuri
Theni Kunjaramma
Devan as Rathnavelu
Nayantara as Herself (special appearance in the song "Kodambakam Area")
Srikanth Deva as Himself (special Appearance)
Ashok Raja (special Appearance in the song "Vada Vada Vada Vada")
After the success of Thirupaachi, A. M. Rathnam called Perarasu to make a film with Vijay re-uniting with him for second time. Sivakasi was Perarasu's second collaboration with Vijay after Thirupaachi and producer Rathnam's third film with Vijay after Kushi and Ghilli.
Mallika Sherawat was reported to be heroine instead role went to Asin. Sridevika was originally offered the role of Vijay's sister but later went to Malayalam actress Lakshana. Simran was initially approached for item number after her rejection, Nayanthara agreed to replace Simran due to the persuasion of Vijay. Geetha was selected to play as Vijay's mother.
Art director G. K. created the sets of T. Nagar with the sum of Rs. 12.0 million, one of the traditional Mylapore look complete with tall temple gopurams and Teppakulam and another of vintage Triplicane aura with mosques. There were reports that Vijay would perform dual roles but later proved false. 120,000 feet of rolls has been used to shoot the film. The first schedule was completed in Chennai and the crew camped at Karaikudi for the second schedule, the third schedule was shot at Kushaldas Gardens with Vijay and Asin.Rocky Rajesh was doing the Stunt Master's job for Vijay's film Sivakasi. As Dharani wanted Rocky Rajesh to work for his Telugu film, he requested the director of Sivakasi, Perarasu to release him. Hence the climactic fight sequences were composed and finished in a short time by Thalapathy Dinesh of Chandramuki fame. Dubbing was held at Kalasa studios.
The satellite rights of the film were secured by Jaya TV. The film was given a "U" certificate by the Indian Censor Board.
Indiaglitz wrote: "Sivakasi is one among the long line of formulaic masala mass entertainers that Vijay is now known to dish out. In Perarusu, Vijay has got a director who understands the hero as well as his fans". Behindwoods wrote: "The movie is worth seeing as it includes sentiment and entertainment. It is an action paired entertainer and worth considering". Sify wrote: "This FORMULA had worked well for director Perarasu and Vijay in Tirupachi and now the team has re-worked it. This time, however, it will test your patience as it is not meant for the class audience or those seeking quality entertainment. Perarasu and Vijay believe only in catering to the mass audience who want their dose of unpretentious masala mix".
Sivakasi was remade into Telugu as Vijayadasami in the year 2007 starring Kalyan Ram and Vedika in the lead roles and enjoyed the same success.
Soundtrack is composed by Srikanth Deva was well received by the audience.
A case has been filed against the movie by a law college student Praveen of Madurai stating that some of the scenes in the movie are ill-treating the lawyers. Case has been booked against Vijay and Asin who has performed that scenes in the movie as well as the director Perarasu and the producer A.M.Ratnam are also trapped in the case. In his petition he has given five scenes of the movie in which the lawyers have been portrayed in an abusing manner. The student has also said that scenes like in movies are intruding the student's willpower and self-confidence.