Though it was a moderate commercial success compared to its predecessor, grossing only $57 million in the United States, the film has been deemed a cult classic within the African American community.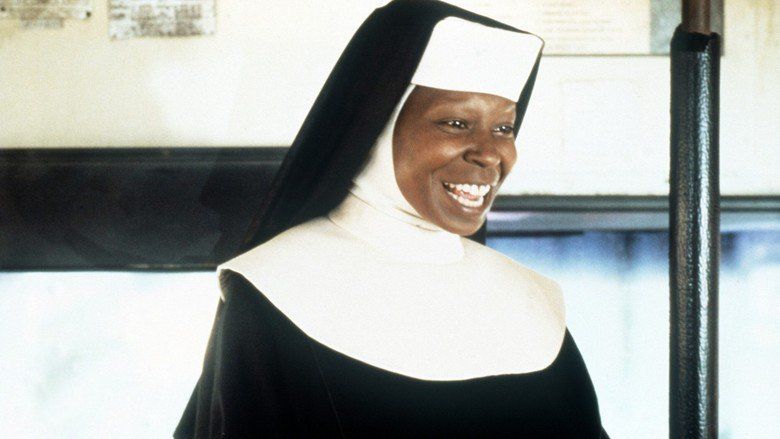 Deloris van Cartier has become a famous actress since her time posing as a nun, performing in Las Vegas. During her last performance, she reunites with her friends, Sisters Mary Patrick, Mary Robert, and Mary Lazarus. They ask for her help, reuniting her with Reverend Mother, who explains that the convent nuns now work as teachers at the St. Francis Academy in San Francisco, which Deloris attended as a child. The school faces closure at hands of its administrator, Mr. Crisp, unless the school's reputation can be improved. The nuns ask Deloris to reprise her persona as Sister Mary Clarence and become the new music teacher. Deloris reluctantly agrees.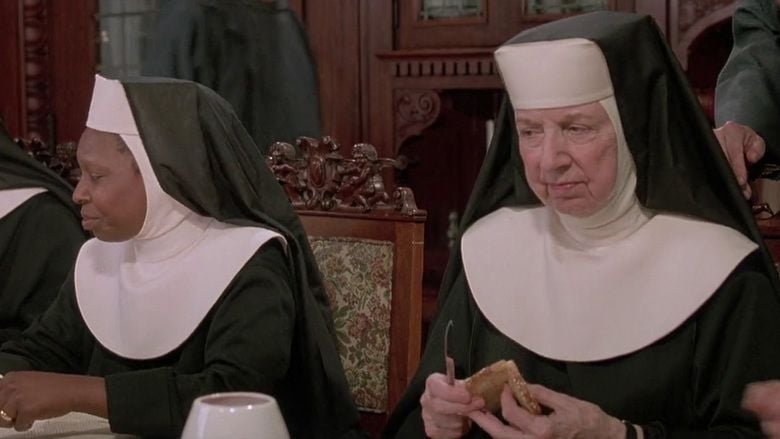 At the school, Mary Clarence meets the school's staff of monks, led by the humble but inept Father Maurice. She attends her first music class, meeting the rowdy teenagers, who are merely there to "pass" just by attending classes. Mary Clarence butts heads with the ringleader, Rita Louise Watson, who walks out when Mary Clarence introduces a firmer hand in class. The other students stay to avoid failure. When they break into spontaneous, synchronised singing, Mary Clarence decides to turn them into a choir, which the students at first object to.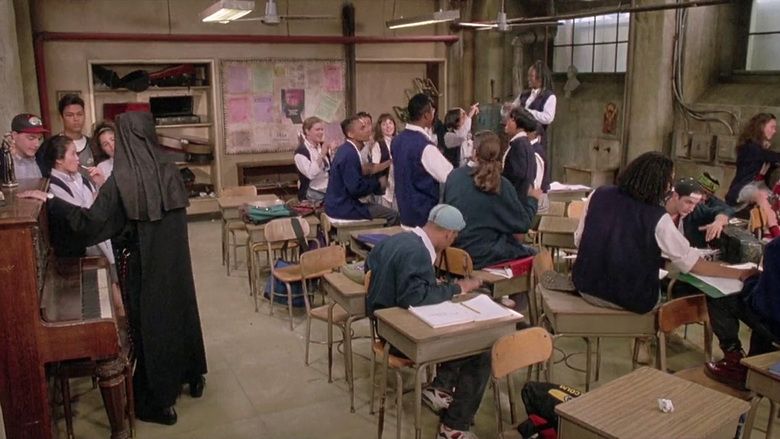 Mary Robert overhears Rita singing, and Mary Clarence convinces her to return to the class. The class and nuns restore the school's decrepit music room and practice extensively, later performing before the whole school, led by the preachy but talented vocalist Ahmal. The nuns discover numerous trophies, revealing the school won the All-State Choir Championship in the past, and decide to enter the choir once again. Father Maurice gives his blessing to the choir's entry, as long as they raise the money themselves and each student obtains parental consent to attend.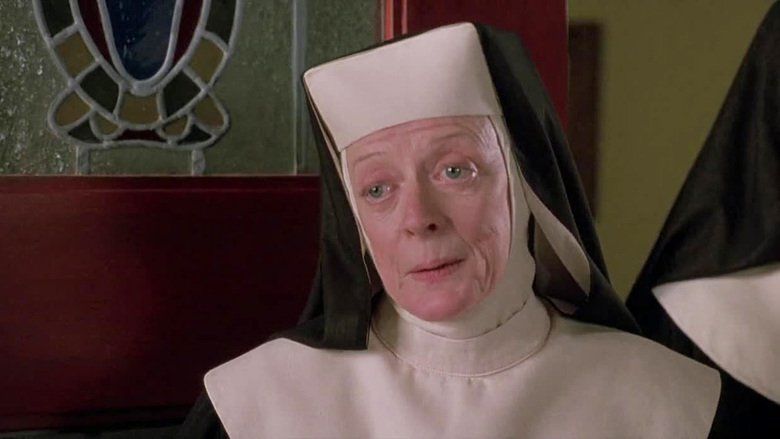 However, Rita's strict but well-meaning mother Florence refuses to let her daughter attend, believing a musical career is a dead end after her husband died trying to make a name for himself. However, Rita forges her mother's certificate to go on the trip, but leaves an apology note for her. Mr. Crisp recognises Mary Clarence as Deloris and warns Father Maurice of the sham, but the choir has already left for the competition. The monks pile into their old van and race to confront Mary Clarence.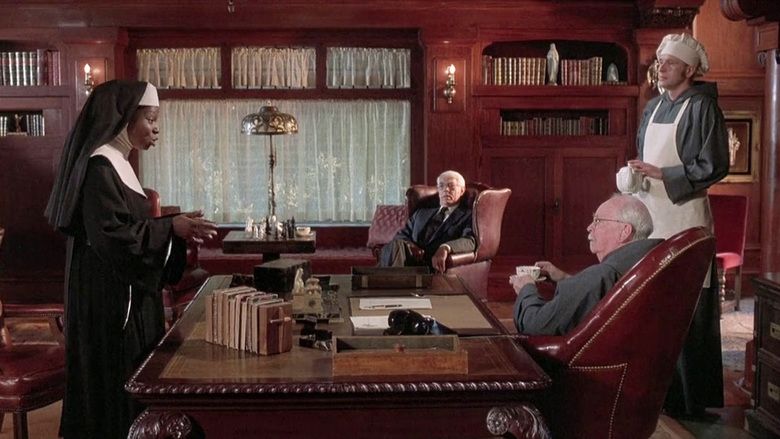 Backstage at the competition, the choir are intimidated by the seasoned veterans and consider quitting, but Mary Clarence's commitment inspires them to carry on. The monks arrive, Father Maurice deciding to support the choir upon seeing their change in enthusiasm, the other monks trapping Mr. Crisp in a closet to prevent him from interfering with Mary Clarence. The choir takes to the stage, Rita performing a solo before the choir perform an urban contemporary gospel rendition of "Joyful, Joyful, We Adore Thee", with hip hop-inspired choreography.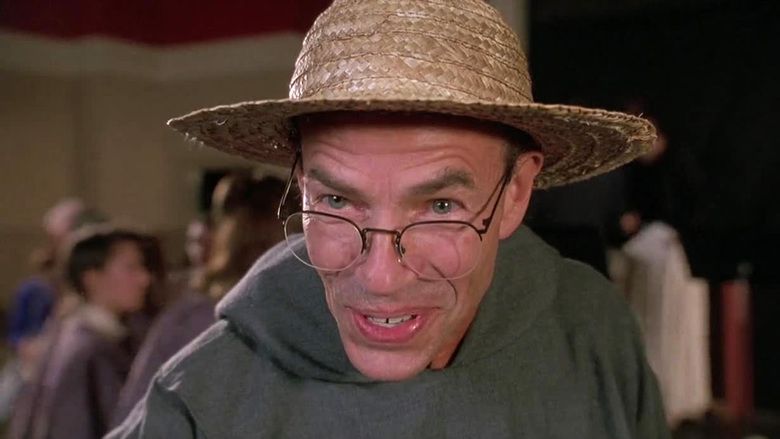 The choir win the competition. The school's local diocese, impressed with the performance, agree to keep the school and give the freed Crisp a promotion, Reverend Mother claiming that he came up with the idea for the school choir to begin with. Rita and Florence make amends, while the choir learns that Mary Clarence is actually an actress. They ask her if she is a Las Vegas showgirl, to which Mary Clarence claims she has never been such, but is a "headliner".
The film closes with the choir and their teachers performing "Ain't No Mountain High Enough."
The film earned a 70% approval rating on Rotten Tomatoes based on 28 reviews. Despite this, Goldberg was nominated for an MTV Movie Award for Best Comedic Performance.
Although not as successful as Sister Act, the film grossed over $57 million in the United States, against a $38 million budget.
Sister Act 2 has historical significance as the first Hollywood blockbuster sequel headed by an African-American film director, Bill Duke. The movie also attracted a much younger audience towards gospel music, as well as helping to boost the musical career of actress Lauryn Hill.
It was also a breakout role for several young performers:
Singer/actress Lauryn Hill, who would go on to greater fame with The Fugees and as a solo artist.
Actress Jennifer Love Hewitt, who became well known for her later roles in movies and television (Party of Five, I Know What You Did Last Summer, Ghost Whisperer, Criminal Minds)
Singer Ryan Toby, who went on to be part of the musical group City High.
Gospel musician Erica Campbell, who would later rise to popularity as one half of the gospel duo Mary Mary, which along with her sister Tina Campbell, as well as a solo star and hosts a syndicated morning show.
The film is popular for its (often altered) gospel songs and R&B classics and soul versions of church hymns. These songs include:
Marvin Gaye & Tammi Terrell (with additional arrangements from Diana Ross's version) - "Ain't No Mountain High Enough"
Martha & The Vandellas - "Dancing in the Street"
The Supremes - "Stop! In the Name of Love"
"Joyful, Joyful" (an interpretation of Henry van Dyke's "Joyful, Joyful, We Adore Thee". The choir's version features a rap break Naughty by Nature's O.P.P., and an interpolation of Janet Jackson's "What Have You Done for Me Lately")
This arrangement was later recorded by Vickie Winans on her 2006 album Woman to Woman: Songs of Life.
The Edwin Hawkins Singers - "Oh Happy Day."
His Eye Is on the Sparrow
"Barbara Allen" and "In the Still of the Night", performed by the musical group Rock Theatre.
Aretha Franklin scored a worldwide hit single of her song "A Deeper Love," a different version of which appears over the second half of the closing credits, and features a backing vocal by Lisa Fischer.
The soundtrack album reached #74 on the Billboard Top 200 Albums Chart and #40 on the Billboard Top R&B/Hip-Hop Albums charts and received a Gold certification from the RIAA for shipment of 500,000 copies on March 26, 1996.
Whoopi Goldberg's own daughter, Alex Martin, played one of the classroom kids in the movie.
Thomas Gottschalk earned his role as Father Wolfgang by winning a bet against Whoopi Goldberg on his German entertainment show Wetten, dass..?.
Greatest Medley Ever Told – Whoopi Goldberg & The Ronelles

Never Should've Let You Go – Hi-Five

Get Up Offa That Thing/Dancing in the Street – Whoopi Goldberg

Oh Happy Day – St. Francis Choir featuring Ryan Toby

Ball of Confusion (That's What the World Is Today) – Whoopi Goldberg & the Sisters

His Eye Is on the Sparrow – Tanya Blount & Lauryn Hill

A Deeper Love – Aretha Franklin & Lisa Fischer

Wandering Eyes – Nuttin' Nyce

Pay Attention – Valeria Andrews & Ryan Toby

Ode to Joy – Chapman College Choir

Joyful, Joyful – St. Francis Choir featuring Lauryn Hill

Ain't No Mountain High Enough – Whoopi Goldberg & Cast
The finale performance of "Joyful Joyful" was produced and arranged by Mervyn Warren, noted Jazz and gospel musician who is best known as an original member of a cappella vocal group Take 6.
The all-region Blu-ray including both "Sister Act" and "Sister Act: Back in the Habit" was released on June 19, 2012 with both films presented in 1080p. The 3-disc set also includes both films on DVD with the same bonus features as previous releases.