A childhood gymnast, Chamberlain took up goalkeeping at the age of 14 and was spotted by Chelsea Ladies. In 2003, she left Chelsea for Fulham, who had lost their professional status and Norwegian international goalkeeper Astrid Johannessen. Chamberlain played for Fulham in the UEFA Women's Cup, but moved on to Birmingham City at the end of the season.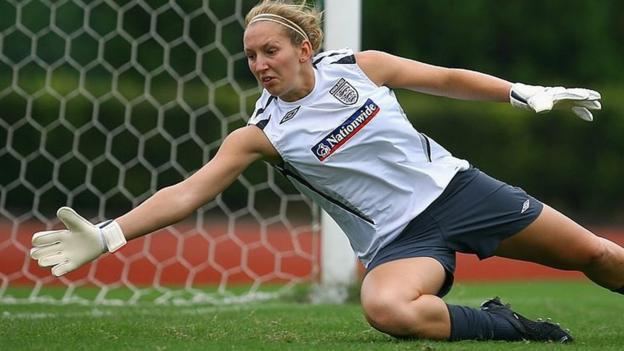 At Birmingham City Chamberlain provided competition for Jo Fletcher during the 2004–05 season. Chamberlain then played for Bristol Academy for two seasons, leaving to rejoin Chelsea Ladies in the 2007 close season. On 26 May 2010, she left Chelsea and signed for Canadian W-League Vancouver Whitecaps.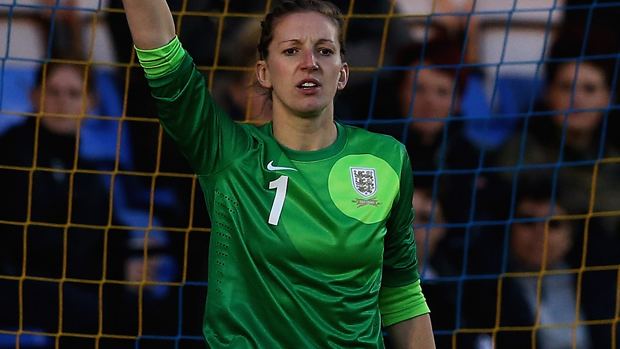 In October 2010, Chamberlain returned to Bristol Academy ahead of their inaugural FA Women's Super League campaign. She helped Bristol reach the FA Women's Cup final, played in the UEFA Women's Champions League and was named in the WSL team of the season. In April 2012 she was appointed as one of eight digital media ambassadors, one from each team, who wear their Twitter account name on their shirt sleeves to raise the profile of the WSL.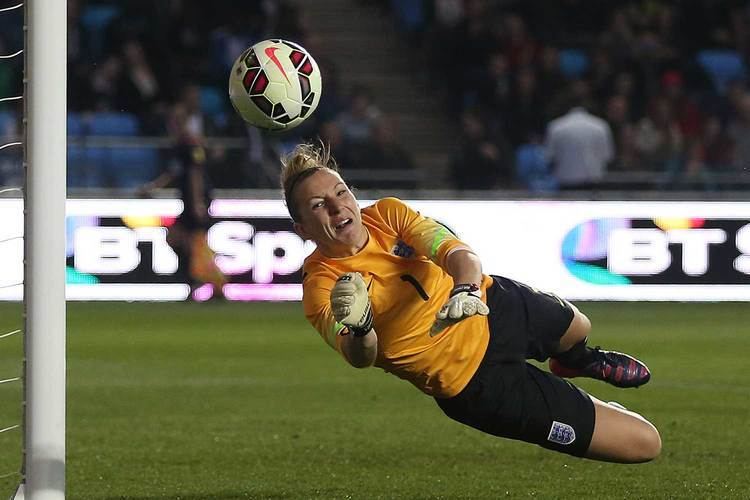 In December 2013 Chamberlain quit Bristol Academy to sign a two-year contract with Arsenal, where she would rival the incumbent goalkeeper Emma Byrne for a starting position. Chamberlain had played every minute of every game in her three seasons back at Bristol, but craved a new challenge: "My ambition is to be England's number one so the added competition at Arsenal is what I need at this point in my career."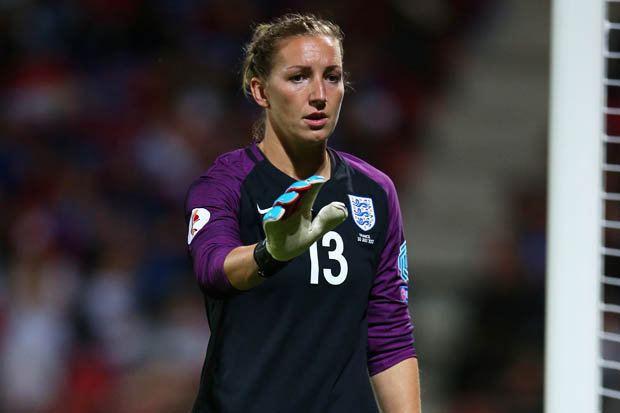 On 9 July 2015, Chamberlain moved to Notts County Ladies on loan until the end of the season following injury to England team mate Carly Telford. She was ineligible for the 2015 FA Women's Cup Final and The Football Association refused Notts County's request for dispensation to sign another goalkeeper, so Telford played in the team's 1–0 defeat despite a shoulder injury.
Chamberlain failed to dislodge Emma Byrne from Arsenal's starting line-up and was mainly used in Cup matches. In December 2015 Liverpool announced their signing of Chamberlain on a one-year contract.
Chamberlain progressed through the youth ranks with England before making her senior debut against the Netherlands in September 2004. She won her second cap in a record 13–0 win against Hungary and her third against Sweden in Cyprus.
Chamberlain was named in England's squad for the 2007 World Cup. In May 2009, Chamberlain was one of the first 17 female players to be given central contracts by The Football Association. She went to UEFA Women's Euro 2009 as an understudy to first-choice Rachel Brown.
When Brown was controversially sent-off in a World Cup qualifying play-off in Switzerland, Chamberlain came on as her replacement. By the 2011 World Cup American-born Karen Bardsley had taken over the England team's first choice goalkeeping position, with Brown and Chamberlain as back-ups. Bardsley also retained the number one role at UEFA Women's Euro 2013.
In May 2015 national coach Mark Sampson named Chamberlain in his final squad for the 2015 FIFA Women's World Cup, to be hosted in Canada. On 27 June 2015, she replaced fellow goalkeeper Bardsley in the 52nd minute of England's 2–1 quarter-final win over hosts Canada, as her country reached the semi-finals of the World Cup for the first time in their history. Bardsley had suffered a swollen eye after an allergic reaction to the rubber crumb on the controversial artificial turf pitch, but was restored to the team for England's semi-final defeat by Japan.
Chamberlain joined the National Player Development Centre at Loughborough University when she was 18, training every day while earning a degree in sports science and a master's degree in sports nutrition. She was later employed as a lecturer / coach by South Gloucestershire and Stroud College in Bristol.
In 2015 Chamberlain married Leigh Moore, a former media assistant at the FA. Moore was left in charge of planning the wedding while Chamberlain was away at the 2015 FIFA Women's World Cup.