Name

Simran Sethi





Role

Journalist







Books

Bread, Wine, Chocolate: The Slow Loss of Foods We Love




Education

Smith College, Presidio Graduate School




TV shows

The EcoZone Project, Daily Remix
Seeds the buried beginnings of food simran sethi at tedxmanhattan
Simran Preeti Sethi (born October 12, 1970, in Munich, Germany) is an Indian American journalist. Her career started in the media industry and transitioned to academics where she taught on the subject of journalism and global social justice. Currently, she is a freelance journalist and educator, writing on issues related to social, environmental and sustainability issues. Focused on food sustainability and social change, she is widely lauded for her contributions to the ecological sustainability of the planet. Socially active on a range of communication platforms (@simransethi) and author of articles for various journals and websites, Sethi is the creator and host of chocolate podcast The Slow Melt and author of award-winning food book Bread, Wine, Chocolate: The Slow Loss of Foods We Love.
Contents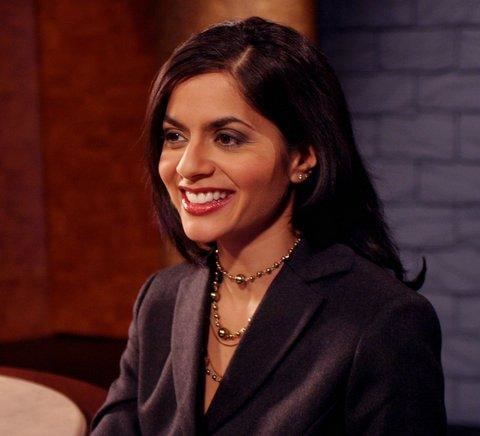 Why and how do we engage simran sethi at tedxcibeles
Career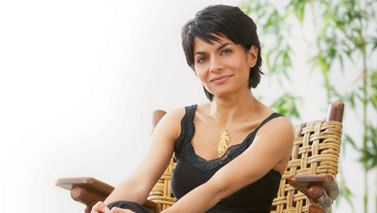 Sethi began her media career in 1993 as a documentary producer for MTV News. In 1994, she became a reporter/producer for MTV Networks Asia News, eventually taking the anchor chair in 1995. She co-created and ran the news department for MTV India in 1996. Sethi anchored and produced their news broadcast until 1997, after which she developed her own production company, SHE TV.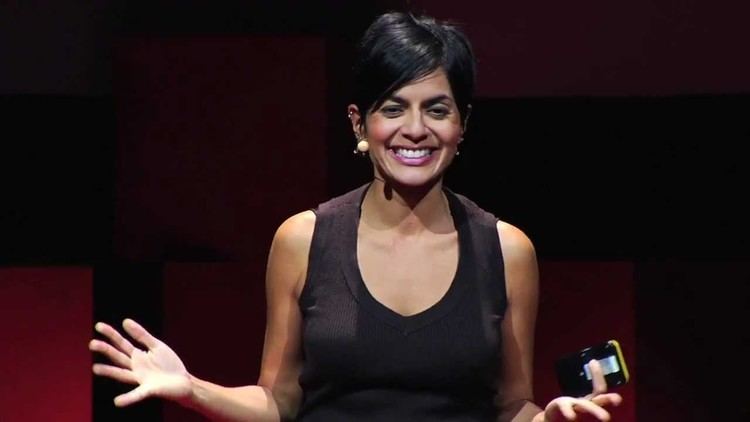 Sethi returned to the United States in 1999 and hosted Daily Remix for Oxygen Media. After working as a consultant for business and activist groups, she became the anchor/writer for the public television series Ethical Markets. Sethi is the contributing author (with Hazel Henderson) to the companion book for that series, Ethical Markets: Growing the Green Economy which was awarded a 2007 Nautilus Silver Book Award for Business/Conscious Leadership and a 2008 Axiom Bronze Business Book Award for Business Ethics.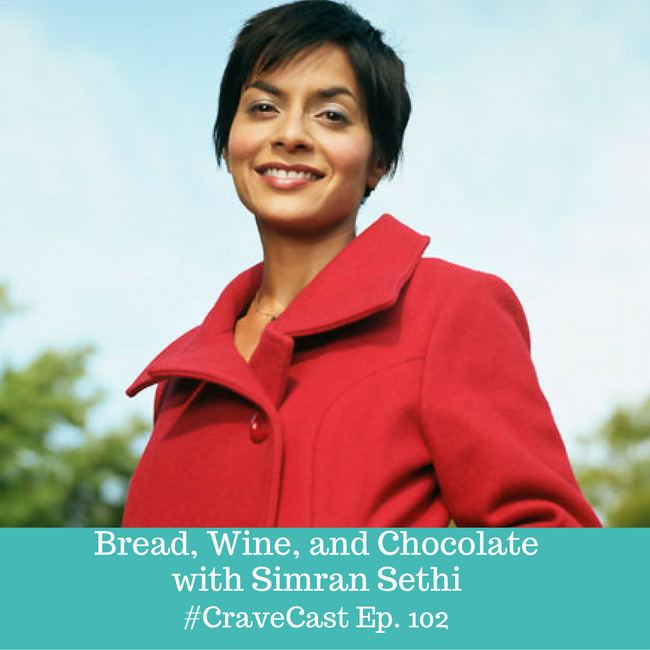 Sethi co-created, hosted and oversaw all video and audio content as executive producer for TreeHugger.com, the largest environmental website on the Internet. Under her management, TreeHugger won the 2006 Vloggie for Best Green Vlog.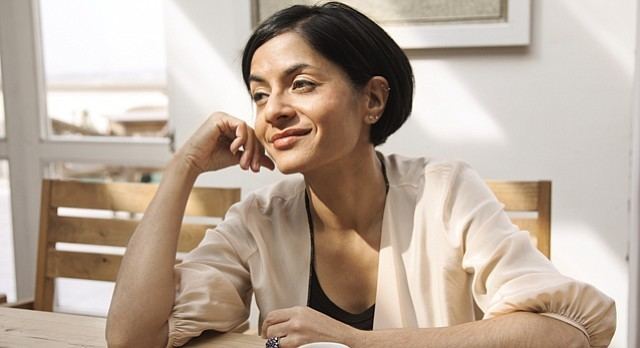 Lauded in Vanity Fair: The Green Issue as the environmental "messenger" and designated one of the top eight women saving the planet by Marie Claire, Sethi hosted a forum on global warming with Nobel Laureate Al Gore and created an audio podcast series called Tune In: Podcasts About How You Can Make a Difference for Gore's non-profit The Alliance for Climate Protection. Sethi has moderated panels for the White House Symposium GreenGov and Clinton Global Initiative, the World Cocoa Conference, Columbia University's Awakening Our Democracy and the 2016 Food Tank Summit; keynoted the National Council for Science and Environment's annual conference, the 7th Annual Chefs Collaborative Summit and Opportunity Green with Vermont Governor Peter Shumlin; and organized and spoke at Sowing and Reaping: Christian Perspectives on Food & Agriculture at the University of Kansas in Lawrence, Kansas. She has been a featured speaker at Harvard University, Chatham University, the Atlanta Food & Wine Festival, SXSW Eco's 2011 Conference, TEDx Plaza Cibeles [1], TEDx Manhattan, the James Beard Foundation Food Conference, SALT Istanbul, the Sustainable Foods Summit in Amsterdam, the Festival of Dangerous Ideas in Sydney, the University of Southampton's Interdisciplinary Research Week, the Sustainable Living Festival at the Wheeler Centre in Melbourne, and at Sydney Opera House's All About Women Festival 2015. She has been identified in Variety's Women's Impact Report as an environmental woman of impact, alongside Laurie David, Julia Louis-Dreyfus, and Sheryl Crow. Sethi also was featured on Earth First's 2008 Who's Who in Green List.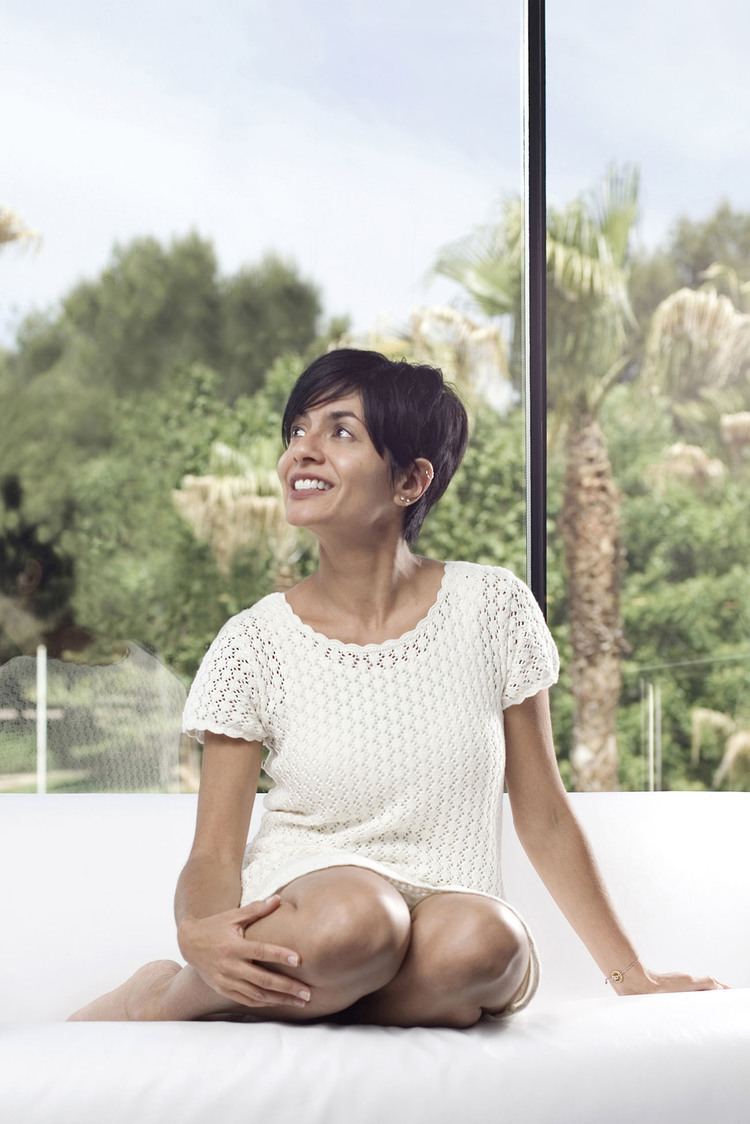 Sethi was the host/digital contributor to the PBS series "QUEST: The Science of Sustainability." She has appeared as an environmental expert on various TV programs including The Oprah Winfrey Show, The Ellen DeGeneres Show and Martha, and has been featured on American Public Media's Marketplace Weekend, Vatican Radio, and ABC and SBS Punjabi in Australia. She has contributed to NBC Nightly News, MSNBC, CNBC and The Today Show, and wrote/hosted the Powering the Planet series for CNBC. She is the creator of The Sundance Channel web series The Good Fight, highlighting global environmental justice efforts, and, along with Majora Carter, was the founding host of The Sundance Channel's environmental block The Green. Sethi formerly served on the board of advisors for New York City-based NPR station WNYC, and on the board of directors for the National Radio Project. She is the 2009 recipient of the Smith College Medal, awarded to alumnae demonstrating extraordinary professional achievements and outstanding service to their communities, and received the 2010 Champion of Sustainability Award from the American College Personnel Association.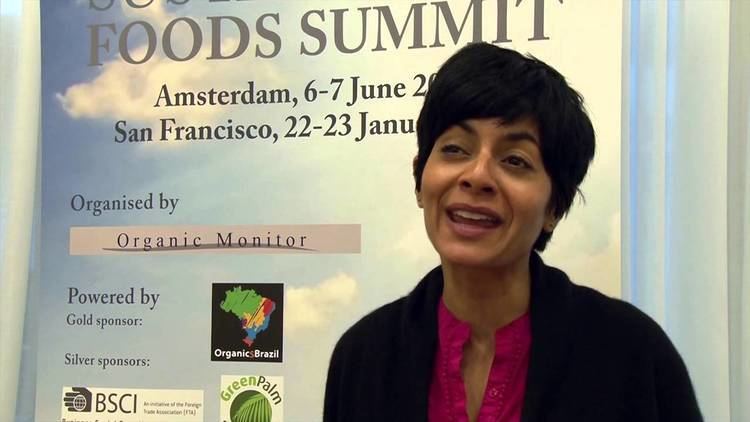 Sethi is a former visiting scholar at the Cocoa Research Centre in St. Augustine, Trinidad, that houses the largest and most diverse collection of cocoa in the world. She served as the Kelly Distinguished Scholar-in-Residence at St. Catherine University, the largest women's college in the United States, and was an associate professor of journalism at the University of Kansas from 2007 to 2012. She is the author of the award-winning book Bread, Wine, Chocolate: The Slow Loss of Foods We Love (HarperCollins, 2015), about the stories of change in food and agriculture told through bread, wine, chocolate, coffee and beer. She is also the creator and host of The Slow Melt, the first podcast to cover the continuum of chocolate. Her work has appeared in publications including Smithsonian, The Wall Street Journal, The Washington Post, The Guardian, and the Los Angeles Review of Books.
Education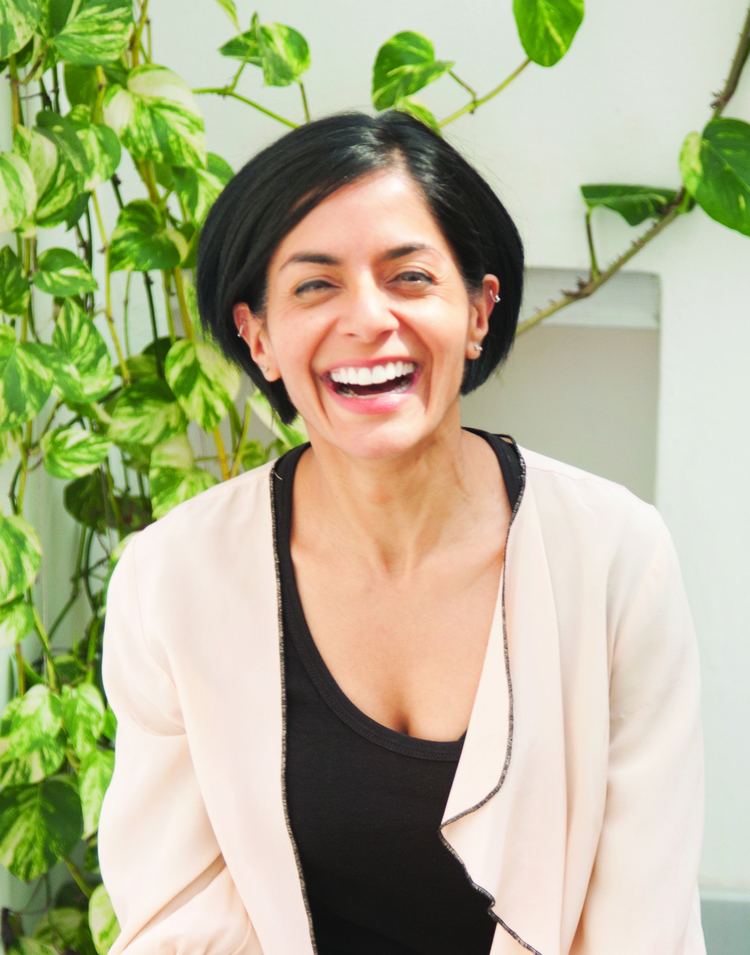 Sethi graduated cum laude in 1992 from Smith College with a BA in sociology and gender studies. In 2005, she was awarded an MBA in sustainable business by the Presidio Graduate School, San Francisco. She is a recent graduate of the Hoffman Institute.
Fellowships
2013 Sugden Fellow, University of Melbourne (Queen's College Campus)
Sense-Making Fellow, Poynter Institute
Associate Fellow, Asia Society
Inaugural Goddard Fellow, New York University
Awards and honors
Bread, Wine, Chocolate: The Slow Loss of Foods We Love was named one of Smithsonian's Best Books About Food of 2016 (2016)
Nautilus Gold Medal Recipient for Best Book in the Food, Cooking, and Healthy Eating Category: Bread, Wine, Chocolate: The Slow Loss of Foods We Love (2015)
Nominee, Taste Talks Food & Drink Awards Best Food Literature Book for Bread, Wine, Chocolate: The Slow Loss of Foods We Love (2016)
Tasting Cultures Foundation Grant Recipient (2013)
Nominee, Rome Prize at the American Academy of Rome (2010, 2012)
National Education Association Award for the Challenge to Innovate Mobile Project (2011)
EcoSalon's The 20 Most Influential Women in Green (2010)
American College Personnel Association Champion of Sustainability Award (2010)
University of Kansas Center for Sustainability Leadership Award (2009)
Official Honoree in the News and Politics category for Sundance Channel's The Good Fight, by the 13th Annual Webby Awards (2009)
Recipient of Smith College Medal (2009)
Silver Telly Award for Jayni's Kitchen: From Farm to Fork (2008)
Regional EMMY Award for Best School/Educational Program for Natural Heroes: A School in the Woods (2008)
Axiom Bronze Medal for Best Business Ethics Book: Ethical Markets: Growing The Green Economy (2008)
Nautilus Silver Medal Recipient for Best Book in the Business and Conscious Leadership Category: Ethical Markets: Growing the Green Economy (2007)
Environmental Media Award: Best Environmental Documentary for Sundance Channel's Big Ideas for a Small Planet (2007)
Webby Award for Peoples Voice Award for TreeHugger.com (2007)
Vloggie Award for Best Green Vlog for TreeHugger.com (2007)
New York International Film and Television Award for MTV News 24 Hours in Rock and Roll (1995)
Cable ACE Award for MTV News Hate Rock (1994)
New York International Film and Television Award for MTV News Help Not Wanted (1991)
Houston Worldfest Award for MTV News Help Not Wanted (1991)
New York International Film and Television Award for MTV News Freaks, Nerds, and Weirdoes (1990)
Houston Worldfest Award for MTV News Sex in the '90s (1989)
Fourth IRDS Awards for Electronic Media
Books
Ethical Markets: Growing the Green Economy, Chelsea Green Publishing, 2006, ISBN 978-1-933392-23-3 (with Hazel Henderson)
Bread, Wine, Chocolate: The Slow Loss of Foods We Love, HarperOne, an imprint of HarperCollins Publishers, 2015, ISBN 978-0061581076
Press
Medium: The Best Podcasts You Should Listen To This Week
Bloomberg: Little Chocolate's Big Moment
Mother Jones: Resistance Against Inferior Chocolate Is Never Futile
Gastropod: We heart chocolate
Modern Salt: Bread, Wine Chocolate: The Slow Loss of the Foods we Love
CBS Local WCCO: Off the Menu with Dara Moskowitz Grumdahl
Good Food (KCRW): Cacao: The slow melt
Resurgence & Ecologist: Wake Up and Smell the Food Fraud
Good Food (KCRW): Pickles, hot chicken GMO labeling, antidepressants and taste
VICE Munchies: Here Are the 2016 Taste Talks Food & Drink Awards Nominees
University of the Sciences: New microbiology course offers look into bread, chocolate and coffee
The Splendid Table: Simran Sethi: 'We're losing biodiversity in foods'
Forbes: Can Americans Save the Foods they Love?
Food Tank: Women We Love: 27 Influential Women in Food and Agriculture
Crop Trust: A Conversation with Simran Sethi
The Gannet: Q&A: Simran Sethi
Associated Press: Bread, Wine, Chocolate makes environmental issues tasty
Smithsonian: How Globalization and Climate Change Are Taking Away Our Favorite Foods
Science: Losing our Taste for Diversity
PRI's The World: A deadly fungus is threatening the future of bananas in Asia — and could spread around the world
The Guardian: A world in which we all consume the same food will end up with a serving of disaster
The Independent: Review of Bread, Wine, Chocolate
epicure Food Magazine: Review of Bread, Wine, Chocolate
The Observer Tech Monthly: A world in which we all consume the same food will end up with a serving of disaster
The Wall Street Journal: Simran Sethi Drills Down Into the Taste of Home
The Boston Globe: Review of Bread, Wine, Chocolate
The Salt (NPR): Why Eating Out Alone Doesn't Have To Be Lonely
Civil Eats: Saving Bread, Wine, and Chocolate
Marie Claire: These 8 Women Are Saving The Planet As We Know It
USA TODAY: Six actions you can take to battle extreme weather
The National Post (Canada): With Bread, Wine, Chocolate, Simran Sethi tells 'the most important story I had never heard of'
The Leonard Lopate Show (WNYC Radio): Where Has All the Chocolate Gone?
The Adelaide Review: Table Talk: Dan Barber, Simran Sethi on the future of farming
Triple R News: Every food has a story, you just have to listen to it
The Field Guide: Simran Sethi - The Environmental Messenger
The Guardian: The craft coffee trend: it's pricey, but farmers aren't getting rich
SBS Punjabi Radio: A conversation with Simran Sethi – the environmental hero
NPR Marketplace Weekend: My money story: Journalist Simran Sethi
Dumbo Feather: Simran Sethi is Down to Earth
Birds of Unusual Vitality: Simran Sethi
The Huffington Post: Food Freedom and the People who are Planting the Seeds of Change
PBS QUEST Science: QUEST Google+ Hangout with Simran Sethi about 'From Farm to Fork to Fuel'
ABC Late Night Live: Communicating climate change and food security (with Phillip Adams)
ABC Lateline: World Food Diversity is Decreasing
Forum Nachhaltig Wirtschaften: Food Industry Needs More Collaborations to Address Sustainability Issues
Vatican Radio: Faith and the Environment interview with Linda Bordoni
GreenBiz: Getting behind the psychology of sustainability
QualEnergia: Il cambiamento, raccontando rinnovabili e sostenibilità
James Beard Foundation: Q & A with Environmentalist Simran Sethi
Metropolis Magazine: We Need Us and Them to Become WE
Asia Society: Video: Reframe Climate Change Debate, Says Simran Sethi, and Bridge the Divide
TreeHugger: How Not to Convince People to Go Green: Throw More Facts At Them (watch Simran's TEDxCibeles video here, too)
Yo Dona: No Creo En Las Super Women
Il Fatto Quotidiano: Ogm, il Senato Usa dice no all'etichetta per prodotti geneticamente modificati
The Atlantic: A Conversation With Simran Sethi, Environmental Journalist
Online News Association: Student Summit Explores Diverse Storytelling in the Digital Age
EcoSalon: The 20 Most Influential Women in Green
Vanity Fair 2007: The Year in Photos
Coco Eco Magazine: 2010's Most influential Women in Green (Simran featured on page 88)
Metropolis Magazine: Telling Stories
Vanity Fair Green Issue: The Messenger (JPEG will open in new window)
The Independent: Eco-Hero of the Planet (JPEG will open in new window)
Variety: Environmental Woman of Impact
Body + Soul: A Green Goddess
Smith College: She Went to Smith: Notable Alumnae
NY Times: On the Road to Farm Aid, the Long, Sweet Way
References
Simran Sethi Wikipedia
(Text) CC BY-SA