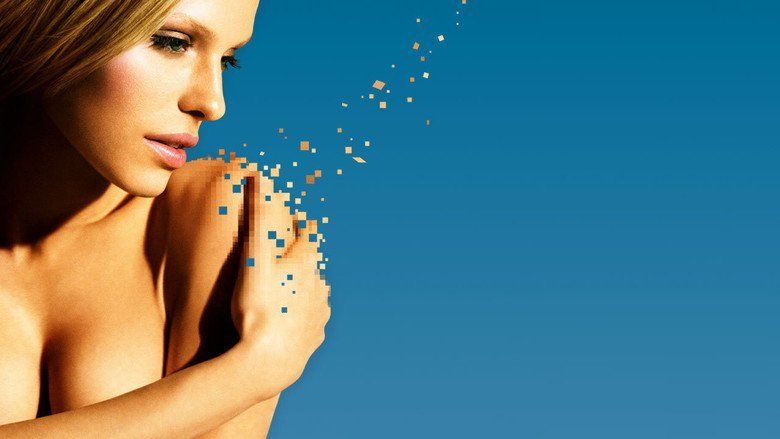 When Nicola Anders (Winona Ryder), the star of out-of-favor director Viktor Taransky's (Al Pacino) new film, refuses to finish it, Taransky is forced to find a replacement. Contractual requirements totally prevent using her image in the film, so he must re-shoot. Instead, Viktor experiments with a new computer program he inherits from late acquaintance Hank Aleno (Elias Koteas) which allows creation of a computer-generated woman which he can easily animate to play the film's central character. Viktor names his virtual actor "Simone", a name derived from the computer program's title, Simulation One. Seamlessly incorporated into the film, Simone (Rachel Roberts) gives a fantastic performance, exactly controlled by Viktor. The film is immediately a huge success. The studio, and soon the world, ask "who is Simone?"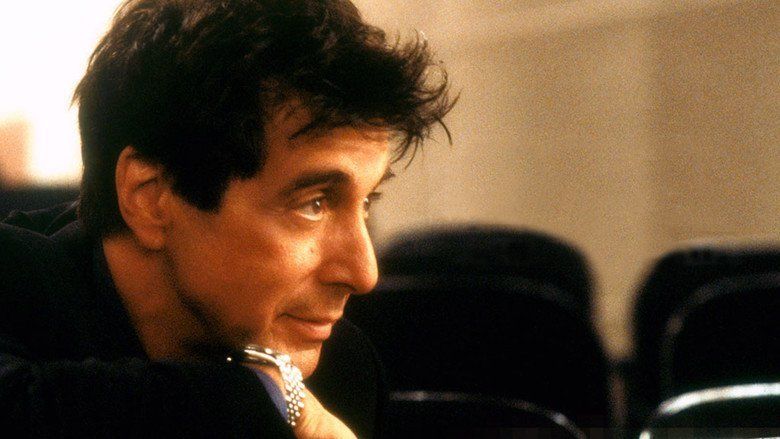 Viktor initially claims that Simone is a recluse and requests her privacy be respected, but that only intensifies media demands for her to appear. Viktor intends to reveal the secret of her non-existence after the second picture. To satisfy demand, he executes a number of progressively ambitious stunts relying on misdirection and cinematic special effects technology. Eventually it escalates to simulated remote location video live interviews.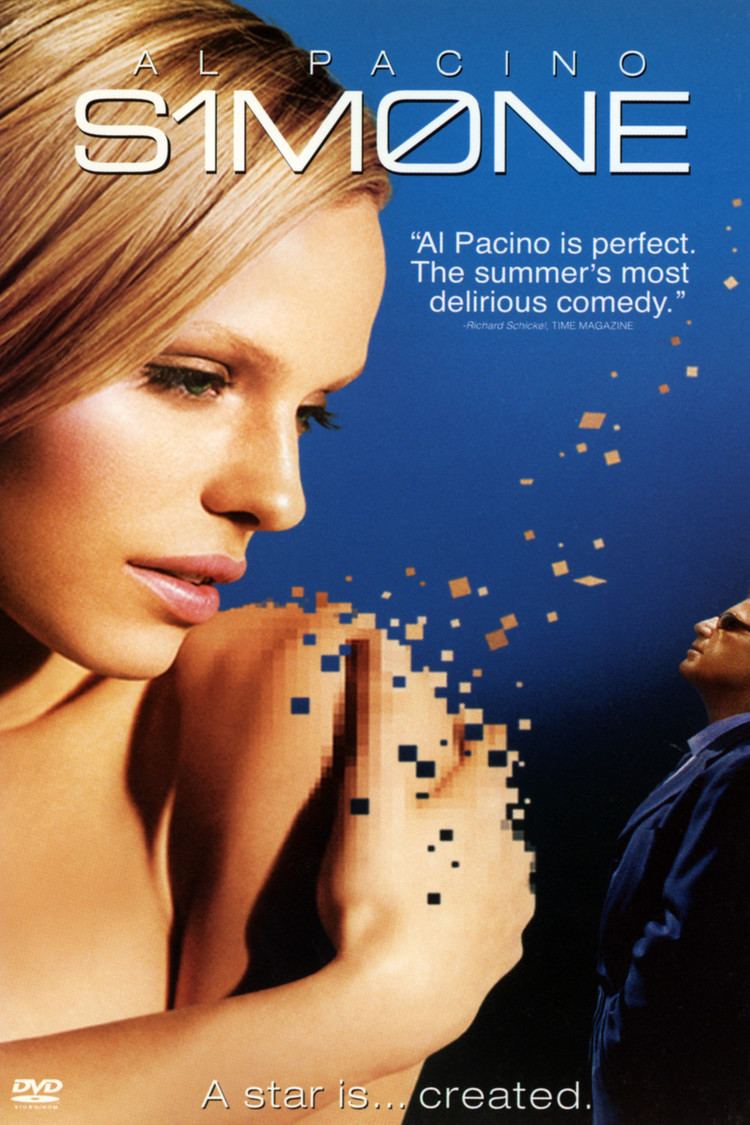 In one instance, two determined tabloid reporters discover Viktor used out-of-date stock photography as a background during an interview instead of being on that site as claimed and blackmail him into getting Simone to make a live appearance. He arranges her to perform a song at a stadium event appearing in a cloud of smoke and then using flawless holographic technology. The perception of being in person is reinforced with realtime visualization on the stadium's monitors. Simone becomes even more famous, simultaneously becoming a double winner for the Academy Award for Best Actress, tying with herself in the process.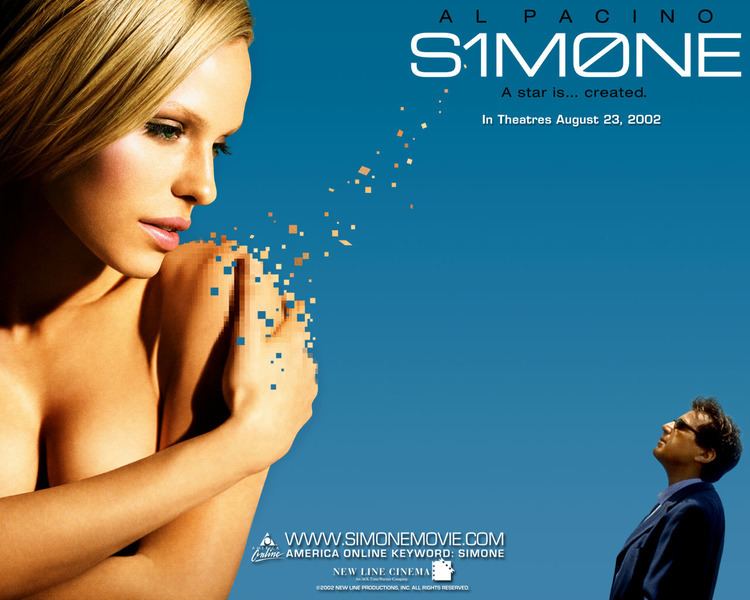 Once the pressure of serving his creation reaches a breaking point for Viktor, he decides to ruin Simone's career as an act of vengeance. Simone's next film, I Am Pig, is her directorial debut and a tasteless treatment about zoophilia intended to disgust audiences, which not only fails to achieve the desired effect of audience alienation, but also serves to foster her credibility as a risk-taking, fearless and avant-garde artist. Taransky's subsequent attempts to discredit Simone by having her drink, smoke and curse at public appearances and use politically incorrect statements similarly backfire, when the press instead begins to see her as refreshingly honest. As a last resort, Taransky decides to dispose of Simone completely by using a computer virus to erase her and dumps the hard drive and floppy disks into a steamer trunk and buries it at sea, then announces to the press she has died of a rare virus contracted on her Goodwill Tour of the Third World. During the funeral, the police interrupt, open the coffin, and find only Simone's cardboard cutout. He is arrested and shown a security camera video where he loads a large trunk on his yacht.
After being charged with her murder, he admits that Simone is not a person, but a computer program. The chest containing the computer data is brought up empty. Viktor's daughter Lainey and ex-wife Elaine enter his studio to try to help. They find Viktor's forgotten virus source disk (Plague) and apply an anti-virus program to eradicate the computer virus. They revive Simone and have her appear on national television laughing while holding up a newspaper headline with her obituary. They pick up a confused Viktor who realizes that his connection with Simone is a life sentence. At the end, Simone and Viktor are remotely interviewed at home about their new (virtual) baby. Simone is concerned about her child's future and decides to enter politics. The film shows how the fake is produced using the chroma key technique.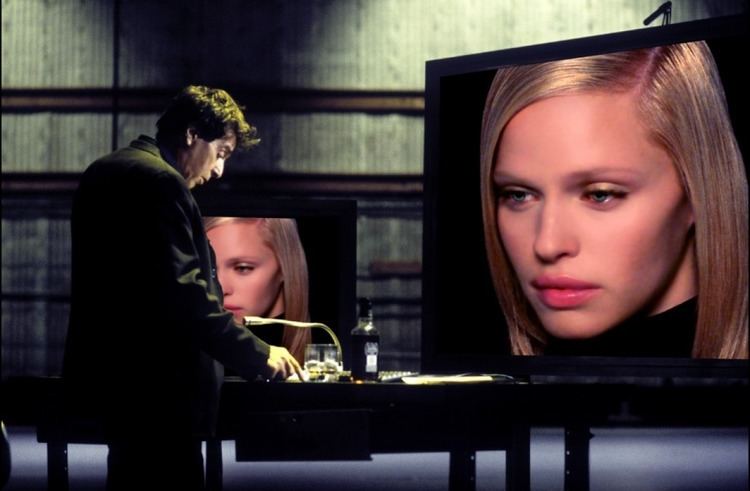 A post-credits sequence shows Viktor creating fake footage of Simone in a supermarket, which one of her pursuers sees, believing it real.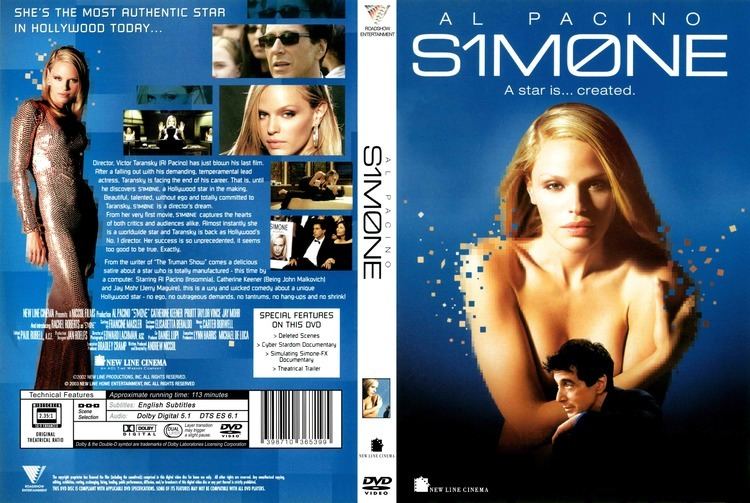 The film received a mixed critical response. Based on 154 reviews collected by the film review aggregator Rotten Tomatoes, 51% of critics gave Simone a positive review. The site's consensus reads "The satire in S1m0ne lacks bite, and the plot isn't believable enough to feel relevant." Metacritic, which assigns a weighted average out of 100 top reviews from mainstream critics, calculated an average score of 49, based on 38 reviews.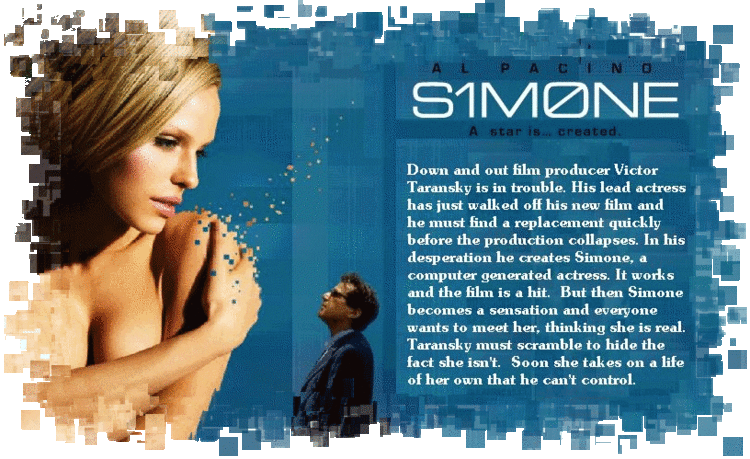 The film opened at #9 on the North American box office chart, grossing US$3,813,463 in its opening weekend. The film grossed $19,576,023 worldwide.