Silsila (Series Of Events) is a 1981 Indian Bollywood Hindi romantic drama film directed by Yash Chopra. The film stars Amitabh Bachchan, Jaya Bachchan, Rekha and Sanjeev Kumar. Kulbhushan Kharbanda and Shashi Kapoor make a special appearance in the film. The movie is said to be loosely inspired by the alleged real-life love triangle of its three stars, Amitabh-Jaya-Rekha, the most talked about love affair back then. On his last birthday, Yash Chopra revealed that he originally wanted to cast Parveen Babi and Smita Patil opposite Bachchan, but after consulting him, he chose to cast Jaya Bachchan and Rekha in their respective roles.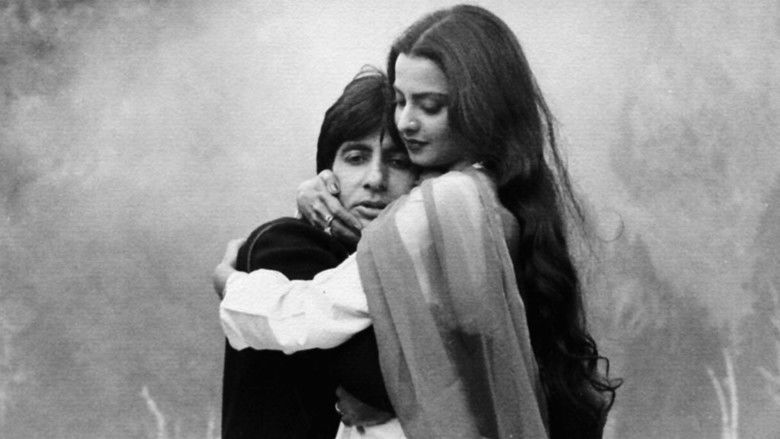 This was the last film to feature Rekha with Amitabh Bachchan, putting an end to this popular on-screen pair and their rumored off-screen affair. This was also the last time to feature Amitabh Bachchan with Jaya Bachchan until they appeared together on screen 20 years later in Karan Johar's Kabhi Khushi Kabhie Gham... (2001). The film did only average business at the box office, faring much below expectations. Since its release, however, the film has gained a strong cult following and is today considered a classic in its treatment of the themes of abandonment and familial responsibility. Producer Yash Chopra considered this film and Lamhe as his favourites. The movie's soundtrack became a "super-hit" upon the release of the film and continues to be as popular.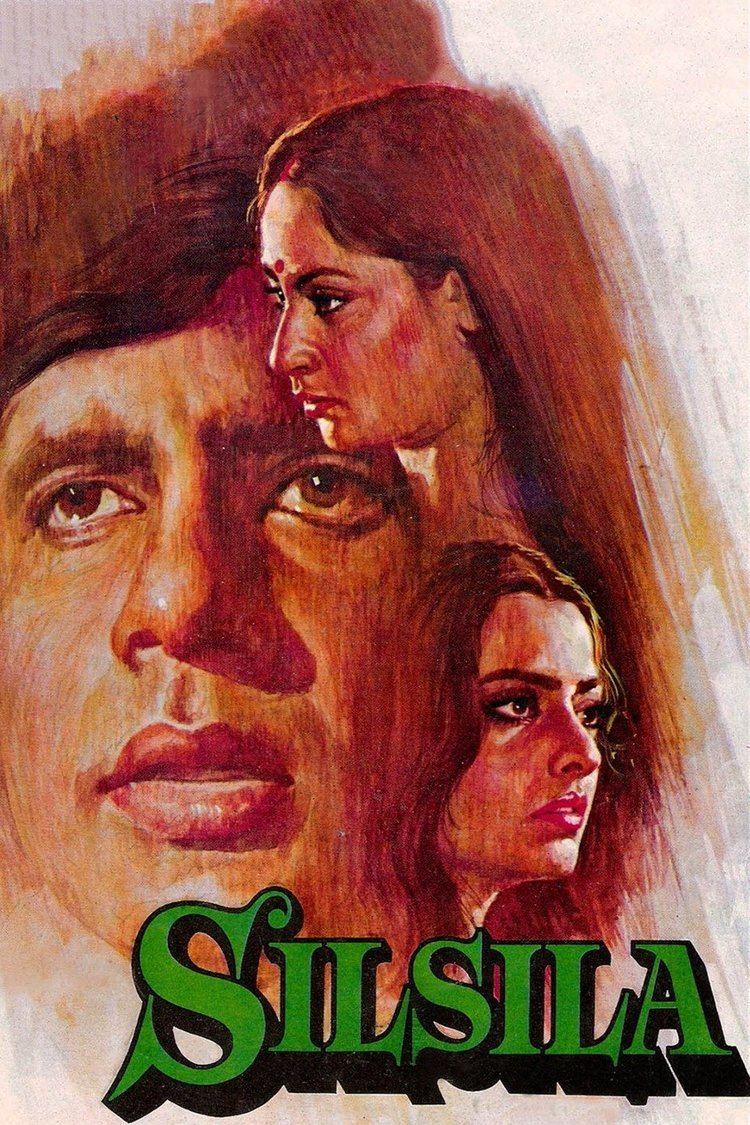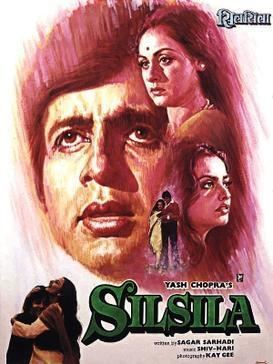 Orphaned at very young age, brothers Shekhar Malhotra (Shashi Kapoor) and Amit Malhotra (Amitabh Bachchan) lead independent lives. Shekhar is a Squadron Leader with the Indian Air Force, and Amit is an emerging writer. Shekhar has fallen in love with the lovely Shobha (Jaya Bachchan), while Amit seeks to woo the attractive Chandni (Rekha). Amit finds professional success as a playwright in Delhi, enjoying a successful launch into the circles of Delhi's intellectual elite. Amit's passion and dedication to his craft wins Chandni's affections for Amit, and they share a brief, blissful period of courtship.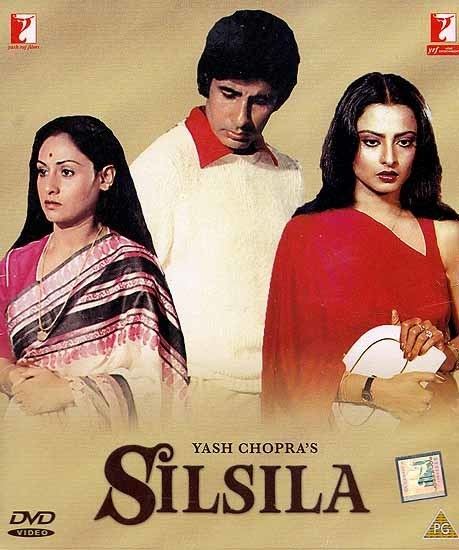 Chandni's parents prepare to arrange her wedding to Amit. Both Shekhar and Amit plan to marry at the same time, but Shekhar is killed in air combat against PAF, leaving a pregnant Shobha behind. Taking pity on Shobha, Amit marries her and writes to Chandni to forget him. This news breaks Chandni's heart. She goes on to marry Dr. V.K. Anand (Sanjeev Kumar), who is in love with her.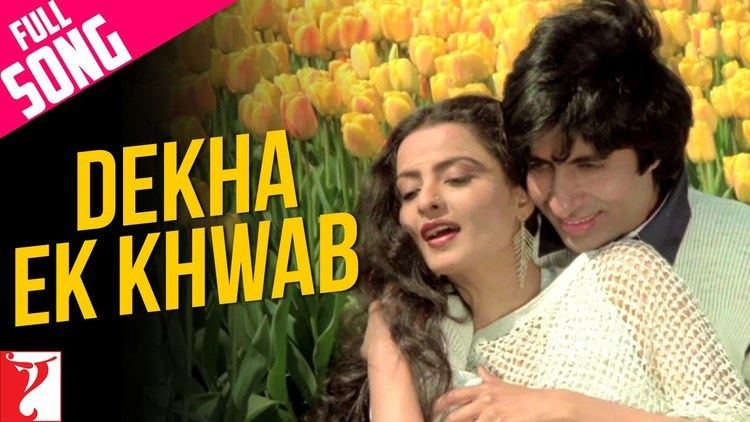 Tragedy strikes once more, and Shobha loses her child in a car accident. With no child to bind them together, Amit and Shobha drift apart. Amit runs into Chandni and they secretly rekindle their romance. They meet on the sly until a fateful night when Chandni accidentally hits a passerby on the way home from a tryst with Amit. The police get involved but Amit manages to hush the matter up. But the secrecy of the affair is endangered by the fact that the police inspector in charge of investigating the accident is Shobha's cousin (played by Kulbhushan Kharbanda), who is determined to expose Amit's affair with Chandni. Soon Amit decides that he can no longer continue his loveless marriage to Shobha and wishes to reconcile with Chandni. This news shatters Shobha - who had long known of Amit's affair - but she does not lose hope. She believes that if her love is true he will return to her. Similarly, Chandni's husband Dr. Anand is aware of and devastated by Chandni's infidelity. Dr. Anand leaves on a business trip, assuring Chandni he will be back soon, hopeful that she will be there when he returns. Amit and Chandni leave town to start a new life elsewhere, but tragedy strikes. Chandni's husband Dr. Anand's plane crashes, causing the lovers to rush to the wreckage site visible to them from the overhead helicopter they are making their escape in. Rushing into the fray to save Dr. Anand, Amit is confronted by Shobha, who in a moment of turmoil reveals that she is expecting his child. When Dr. Anand is rescued from the wreckage Chandni realises her love for her husband. The film ends with a song depicting Amit and Shobha living happily in marriage and an end title saying, "Love is faith and faith is forever".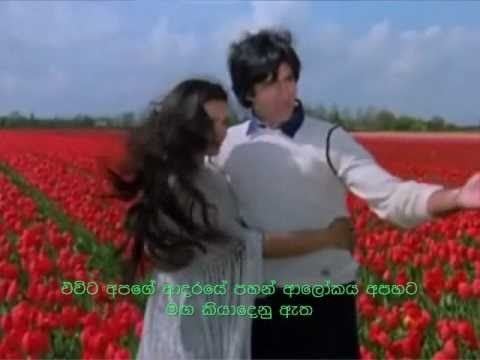 Amitabh Bachchan as Amit Malhotra
Jaya Bachchan as Shobha Malhotra
Rekha as Chandni
Sanjeev Kumar as Dr. V. K. Anand
Shashi Kapoor as Sqdr. Leader Shekhar Malhotra
Kulbhushan Kharbanda as Inspector Kulbhushan
Sudha Chopra as Shobha's mother
Sushma Seth as Actress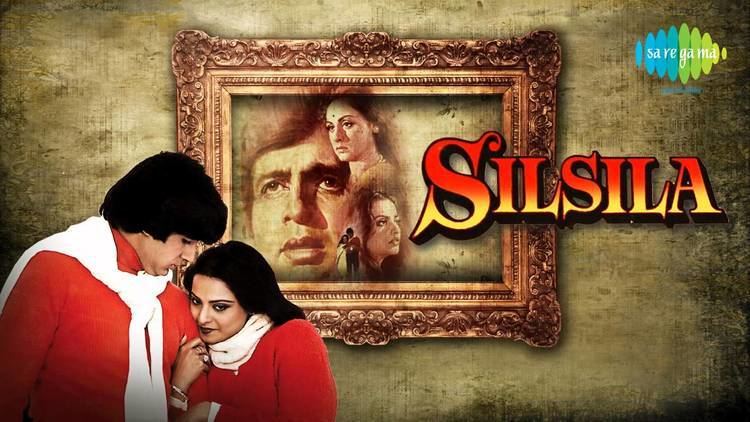 The music for the film was composed by Shiv-Hari, and the lyrics were written by Javed Akhtar. The song "Rang Barse Bhige Chunar Wali" is said to be one of India's best known folk songs. Its lyrics were by poet Harivansh Rai Bachchan. The song "Dekha Ek Khwaab" was shot in the Keukenhof tulip gardens in The Netherlands and some parts in Pahalgam. According to music expert Rajesh Subramanian the tune of 'Neela Aasman So Gaya' was actually composed by Shammi Kapoor. Kapoor made Bachchan hear it on the sets of Zameer. Bachchan suggested it to Yash Chopra and the latter incorporated it in Silsila.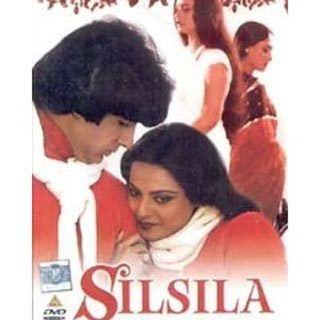 Silsila did do very well at the box office, grossing just ₹700 million (US$11 million), but since has achieved a cult status among Indian audiences. In an 1996 interview, director Chopra's wife Pamela Chopra commented on the financial disappointment calling the film a "tad bit extra different".
29th Filmfare Awards
Nominations
Best Film - Yash Chopra
Best Director - Yash Chopra
Best Actor - Amitabh Bachchan
Best Actress - Jaya Bachchan
Best Supporting Actor - Sanjeev Kumar
Best Supporting Actress - Rekha
Best Music - Shiv-Hari
Best Male Playback Singer - Kishore Kumar - "Dekha Ek Khwaab"
Best Lyricist - Javed Akhtar - "Dekha Ek Khwaab"
Best Cinematographer - Kay Gee