Siheung [ɕi.ɦɯŋ] is a city in Gyeonggi Province, South Korea.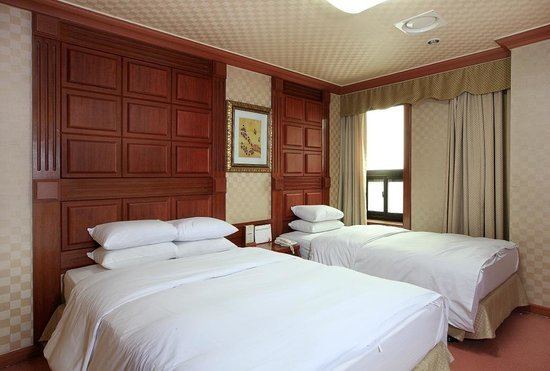 In the early Three Kingdoms period, the Siheung area was part of the Baekje kingdom. It was lost to Goguryeo along with the Han River valley in 475.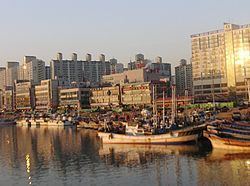 Siheung acquired its current administrative identity on January 1, 1989, when the old county of Siheung (Siheung County) was divided into the cities of Siheung, Gunpo, and Uiwang. At the time Siheung city had a population of only 93,000. This number more than tripled in the following decade, as massive suburban apartment complexes were developed.
Today's Siheung City area belonged to old Incheon and Ansan before 1914.
Notable landmarks include Oi Island, Mount Sorae, and the port and inlet of Wolgot. Siheung includes two new cities that were developed in the 1990s, Sihwa and Wolgot New City. The new city of Sihwa includes a very large industrial complex. Companies headquartered there include Hansung Machinery Co. Korea Polytechnic University established in 1997, and also Kyonggi Institute of Technology established in 1998.
In 2006, Korea Polytechnic University built TIP (Techno Innovation Park). The building has 18 floors used for studying, research, and development for students, faculty, companies and government.
In February 2010 Seoul National University acquired 826 thousand square-meters or 204 acres of Siheung property to establish its global campus. The university plans to build a bio-medical complex, research hospital, apartments, and education-related infrastructure including lecture halls, dormitories, and an international middle and high school.
Siheung is divided into 15 dongs which are made up of 405 smaller tongs (통; 統). As of 2013, the population of the city is 421,192 people including 156,945 households.
Korail
Seoul Subway Line 4
Suin Line
Siheung Lotus Theme Park
The Lotus Theme Park can be visited year-round by bikers and pedestrians, but the peak months for seeing the lotus plants in bloom are July and August. It is also the site of a summer festival. Seven varieties of lotus and over thirty varieties of waterlilies are cultivated at the park. Admission to the theme park during the summer months is free, and lotus viewing tours take place from 9:00 a.m. to 2:00 p.m. local time. The theme park can be reached by several city bus routes.
Siheung Gaetgol Ecology Park
There is inland gaetgol that is rare in the world. This gaetgol is exposed twice a day at low tide. It is called serpentinizing mudflat because it looks like snake.
Dezhou, China
Rochester, Minnesota, United States