Sigurdur Thordarson (Sigurður Ingi Þórðarson) was born in 1992 in Reykjavík. He is known for his involvement with the whistleblowing organization WikiLeaks, as well as his interactions with the Federal Bureau of Investigation (FBI). In 2010 he was arrested for stealing and leaking classified information about the bank structure in Iceland. He obtained the information from a lawyer that aided wealthy people in tax evasion, whose name was Gunnar Gunnarsson. Gunnar worked for an investment firm called Milestone ehf. Gunnar obtained Sigurdur's services to set up computer systems and delete data. After Sigurdur was arrested he was introduced to Julian Assange, the editor and founder of WikiLeaks. Sigurdur started his time there in early 2010, and participated in preparing many of WikiLeaks's biggest leaks. After a year in WikiLeaks service Sigurdur was suspected of embezzling funds from the WikiLeaks online store. WikiLeaks filed criminal charges against Sigurdur with the Metropolitan Police of Iceland, who investigated the case and later dropped it due to lack of evidence. Sigurdur later plead guilty to the embezzlement along with other economic crimes, in 2013. Sigurdur was ordered to pay the victims 15 million ISK (roughly $115,000) [6]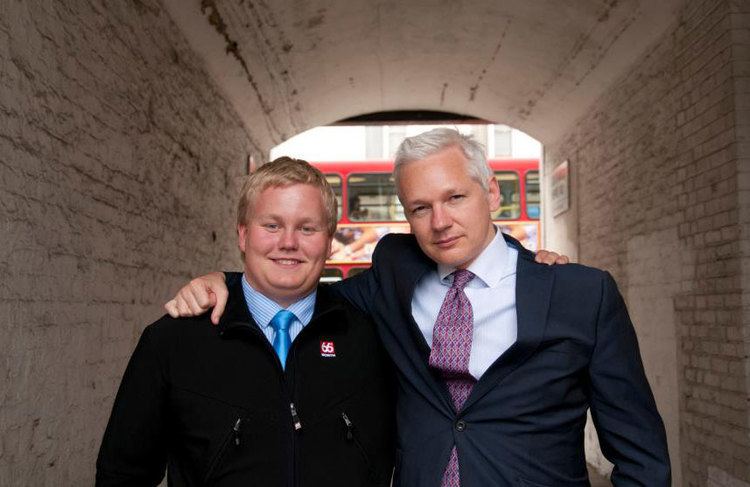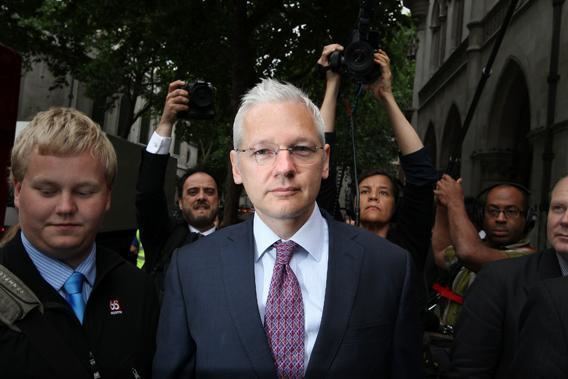 Sigurdur began leaking information about the Icelandic banking system to the media in late 2009. He leaked information about a number of individuals in the Icelandic banking system, information that showed that individuals were committing illegal acts in relation to banking. One of the leaks Sigurdur leaked was regarding a case called "Vafningsmalid." That case involved powerful political persons such as Bjarni Benediktsson during his time as an MP. Bjarni reported that the case was only a political smear campaign. The information published by local news media obtained from Sigurdur also showed that one of Iceland's biggest football stars, Eiður Guðjohnsen, was in deep debt and almost bankrupt. After the information was published, Eiður sued the local newspaper DV for publishing this information. DV lost the case in a lower court, but won an appeal to the Supreme Court of Iceland, stating that the information was a matter for the public. [] Amongst other information that Sigurdur admitted to have leaked in an interview with the Rolling Stone magazine was information about local business men Karl Wernersson. He was the owner of the Milestone ehf that was the investment company Sigurdur stole most of the information from. Other names in the documents leaked by Sigurdur included information about Birkir Kristinsson, who was recently convicted of economic crimes while working for Glitnir bank. Some speculate that information from Sigurdur was used as evidence in that case, Sigurdur also leaked a classified report about one of the bigger aluminum plants in Iceland. The report stated that the plant was paying 1/4 of what other aluminum plants in the world are paying for electricity. Other information leaked by Sigurdur contained information about other local business men such as Gunnar Gunnarsson, who also has been reported to assist football star Cristiano Ronaldo in tax affairs. In 2013 Sigurdur got in an argument with Birgitta Jónsdóttir on Twitter over the release of the loanbooks of the Glitnir Bank. Sigurdur argued that she had no involvement, but he later stated that he had given her the files years ago. In 2009 Sigurdur arrived at the offices of the Special Prosecutor, who investigated the bank collapse in Iceland in 2008. Sigurdur reportedly gave them all the information he had on Milestone and other local business men, however instead of using some of the information obtained from Sigurdur in investigation the investigators decided to sell the information. The case against the two police officers was later dismissed, and it has been reported that the investigators made roughly 30 Million ISK ($250.000) from the documents. In January 2010 Sigurdur was arrested on suspicion of stealing classified information, that case never made it to the court system and Sigurdur always denied his involvement until the Rolling Stone interview. Sigurdur was only seventeen years old when he was arrested for leaking the information.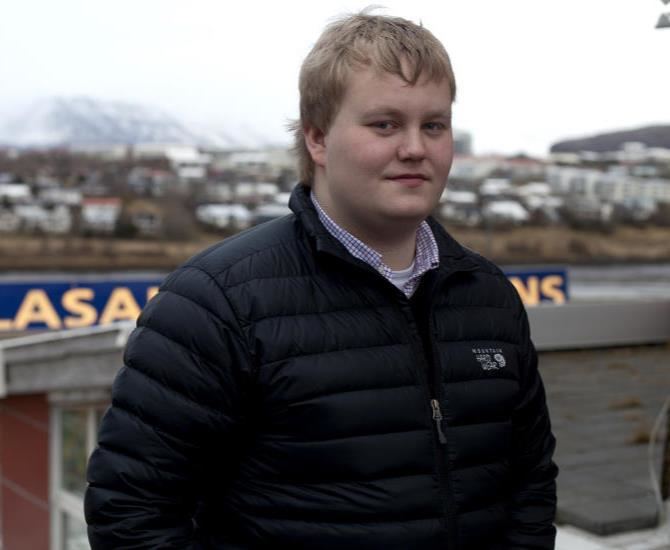 Kristinn Hrafnsson, spokesperson for WikiLeaks, claimed that Sigurdur Thordarson had no involvement with the whistleblowing organization and called Sigurdur a "troubled young teen that was a pathological liar and should be institutionalized", although there are many sources that claim that Hrafnsson wasn't being truthful. In 2013 the movie The Fifth Estate was released, in the movie there was a character based on Sigurdur, he was played by Jamie Blackley, Sigurdur is also mentioned in Domsheitberg's book, during his time with WikiLeaks he reportedly used the handles PenguinX, Singi201 and "Q". Sigurdur also reportedly saw to it that WikiLeaks came through partially on its promise to give $50.000 to the Manning defense team. Sigurdur managed to get 20% ($10.000) of the funds to Manning's defense team, and was in contact with David Coombs, attorney for Manning, WikiLeaks never donated the rest they had promised. It is unclear what Sigurdur did at WikiLeaks. Many people who are still in the inner circle of WikiLeaks claim that Sigurdur role was minor and that he participated at a very low level in some projects WikiLeaks had, while other sources close to WikiLeaks circle state that his involvement was much greater. One of these people is Tangerine Bolen, the founder of Revolution Truth and a close friend to film maker Michael Moore. Tangerine said in an interview with RT Russia Today that although Sigurdur lied often to her, WikiLeaks is understating his involvement, stating that Sigurdur was her "handle" at WikiLeaks [32]. Many other reports state that Sigurdur was a part of WikiLeaks inner circle. One example of that is that if looked at very closely in this video Sigurdur Thordarson's name could be seen on the MasterCard Gold card that Assange cuts in the video. On many occasions during interviews with Sigurdur, Kristinn Hrafnsson has almost always says that Sigurdur is a pathological liar and should not be trusted. Kristinn has repeatedly called media outlets such as Reykjavik Grapevine, Rolling Stone, BBC News and Slate fools for believing the "hype". According to David Kushner, the reporter who took the Rolling Stone interview with Sigurdur, Sigurdur provided Rolling Stone with over 1 terabyte of data (1000 gigabytes ) to the paper about WikiLeaks, and said that either Sigurdur was the real deal or this was the biggest and most elaborate lie in the digital age. Also number of photos related to articlesabout the extradition hearings in London July 2011, show Sigurdur escorting Julian to the court house as well as a video where Sigurdur holds the press from Julian while he enters a cab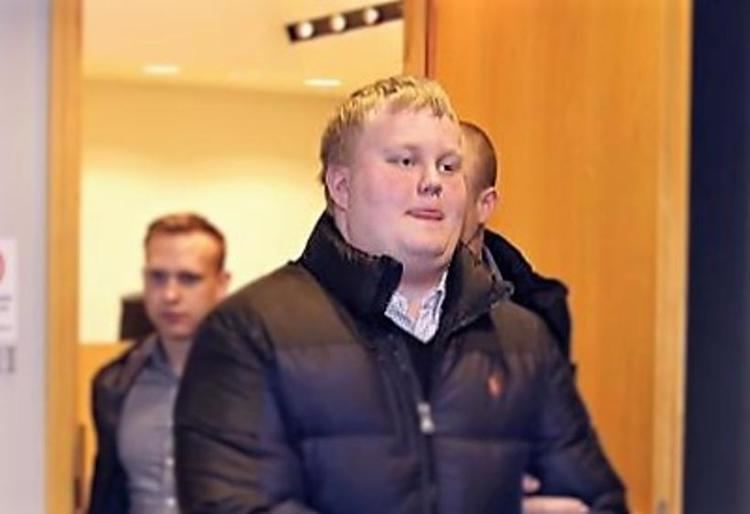 In August 2011, Sigurdur contacted the United States Embassy in Reykjavik and claimed he had information about an ongoing criminal investigation in the United States, and requested a meeting. The day after Sigurdur was summoned to the embassy, where he gave diplomatic staff official documents showing that Sigurdur was who he claimed he was. The day after the meeting with the embassy official the FBI sent a private jet with eight federal agents and a prosecutor to question Sigurdur. The FBI gave Icelandic authorities notice that they were questioning Sigurdur in relation to an co-investigation that Anonymous and LulzSec were about to infiltrate Icelandic government systems. After the authorities found out Sigurdur was being questioned about WikiLeaks, the FBI was asked to leave Iceland. The FBI left the country a few days later but took Sigurdur with them to Denmark where questioning continued. Sigurdur was subsequently allowed to return to Iceland. In 2012 Sigurdur met with the federal agents on a number of occasions, and was flown to Copenhagen where Sigurdur was provided a room in a luxury hotel. Sigurdur was allowed to return to Iceland after every meeting. Sigurdur met with the FBI again in Washington D.C and spent a couple of days with them there. The final meeting that Sigurdur said took place with the FBI was during a course Sigurdur was enrolled in in Aarhus in Denmark, teaching IT Security. Sigurdur met with the agents there and handed over several hard drives. it is reported that Sigurdur got $5,000 for his assistance and that he was on the FBI's payroll. In 2013 Sigurdur was also summoned to the General Committee of the Icelandic Parliament after days of being discussed in the Parliament. There Sigurdur was questioned about his involvement in the FBI case. The then-Minister of the Interior Ögmundur Jónasson said in Parliament that Sigurdur was young and the FBI meant him to be a "spy" within the WikiLeaks organization. At the parliament hearing Sigurdur arrived with two bodyguards.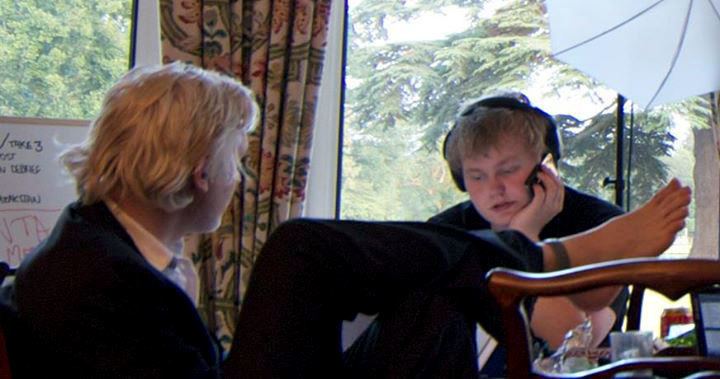 In January 2011 it was revealed in Icelandic media that a computer had been found within closed sections of the Parliament. According to reports it was alleged that WikiLeaks was suspected of placing the computer inside the Parliament. Bjarni Benediktsson the MP Sigurdur leaked information about comments found on the computer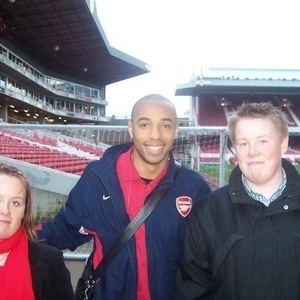 Sigurdur was questioned about his involvement in this case, but has always denied any involvement in it. Morgunblaðið, Iceland's largest newspaper published on the front page on January 31, 2011 that a local reporter for the paper DV was suspected of obtaining the information from Sigurdur. The reporter was said to be under investigation for receiving the information from Sigurdur and manipulating Sigurdur into leaking the information and placing the computer inside Parliament. The reporter sued the newspaper for libel and won the case. Morgunblaðið withdrew the report and issued an apology to the reporter on December 7. There was a report in the Icelandic media that stated that specialists were now checking whether parliament phones were spied on by WikiLeaks. Wired published chat logs that indicated such. This is believed to support the claim that Sigurdur is involved with the spy computer somehow. Birgitta Jónsdóttir issued a statement stating that she had never heard of any recordings.
The case is still under investigation with no official suspects.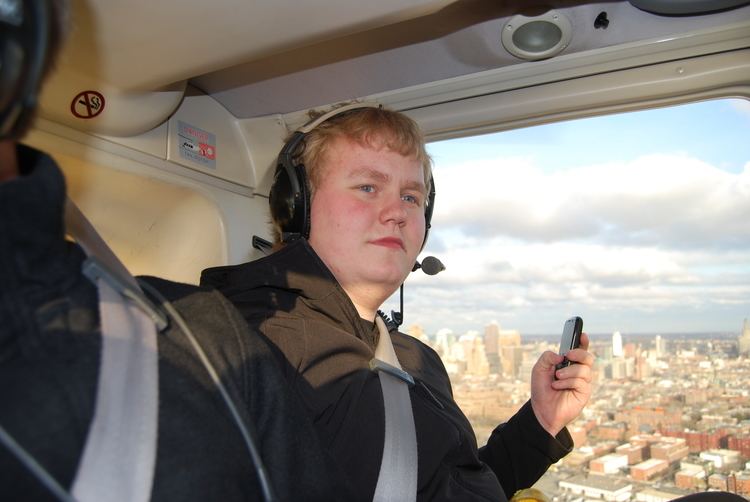 During his time at WikiLeaks it has also been reported that Sigurdur ordered attacks on Icelandic governmental infrastructures such as the servers hosting the Ministry's websites www.stjornarradid.is and www.landsnet.is. Those DDoS attacks were successful for a few hours. This was all done after an Icelandic business man that owns an Icelandic data center asked Sigurdur to do so. It has also been reported that Sigurdur ordered Hector Monsegur (Sabu) and his team to attack Icelandic State Police servers. This all happened during Sabu's time as an FBI informant. It is reported that Sigurdur obtained the unpublished version of a report about the surveillance unit at the U.S Embassy in Reykjavik. It has also been reported that Sigurdur Thordarson was WikiLeaks's connection to the hacker world. Many reports have indicated that persons part of Anonymous and LulzSec reported to Sigurdur. That was covered partially in the book We are Anonymous. Reports state that Sigurdur obtained many leaks through this method that WikiLeaks later published, such as The Kissinger cables and The Syria Files.It is unknown how WikiLeaks or Sigurdur obtained the information, though chat logs between Sigurdur and Hector Monsegur a.k.a. Sabu have surfaced. Some people also speculate whether the attack on the website of the Central Intelligence Agency was ordered by Sigurdur as a test to see whether "Sabu" had really as good skills and people as he claimed, it is believed that communications between "Sabu" and Sigurdur escalated after the CIA attack,
In November 2013 Sigurdur went to Norway to speak about his journey for the organization YATA. This is the first and only known time that Sigurdur has spoken about his story in public, except in media interviews.
In 2012 Sigurdur was questioned about sexual misconduct, accused of purchasing sex from a seventeen year old teenager. At the time Sigurdur was 18 years old. Sigurdur denied the charges but was found guilty in late 2013 and received 8 months in prison.
In 2012 WikiLeaks filed criminal charges against Sigurdur for embezzlement. Sigurdur denied the charges and the case was later dismissed. He was later arrested in the summer of 2013 on charges of financial fraud. At that time the WikiLeaks case was brought back up, and Sigurdur was indicted on charges of embezzlement and financial fraud. In 2014 Sigurdur was ordered to pay WikiLeaks 7 million ISK (roughly $55,000) as well as being sentenced to prison for 2 years for embezzlement and financial fraud. Sigurdur plead guilty to all counts. In those cases Sigurdur was ordered to pay the victims 15 million ISK (roughly $115.000), Sigurdur received a two-year prison sentence in those cases.
In 2012 Sigurdur was arrested for trying to blackmail a large Icelandic candy factory, it then turned out that Sigurdur had no involvement in that scheme at all and the case was later dismissed.
In January 2014 Sigurdur was arrested on charges of sex crimes. He was believed to be a flight risk and possibly sabotaging the investigation and therefore placed in solitary confinement for six weeks. An indictment was later issued and Sigurdur was charged with purchasing sex from a minor and purchasing sex. Initially 11 charges were filed but only nine made it to an indictment. Five of the charges were purchasing sex from a minor and four were purchasing sex from an adult. The victims ranged from the age of 15-20, all male, during which Sigurdur was 18-21. Sigurdur plead guilty to all counts and received 3 years for that,
Sigurdur negotiated the damages to his victims and paid 8.6 million ISK (roughly $66,000)
Sigurdur started to serve his sentence of 6 years in 2014. He is incarcerated in Litla-Hraun, Iceland's only maximum security prison, which is located 30 minutes outside of Reykjavik.
Sigurdur has been ordered to pay roughly 31 millions ISK (roughly $236,000) in total damages. According to reports the sum has been paid.