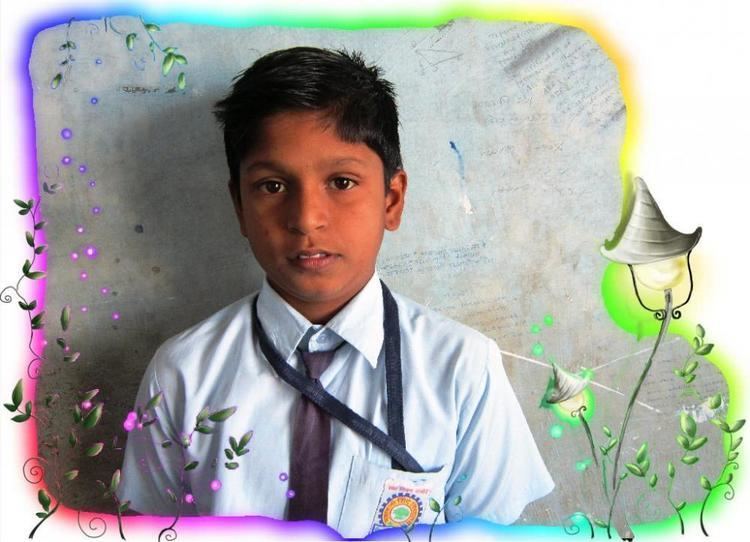 The place consists of twelve shivalingas.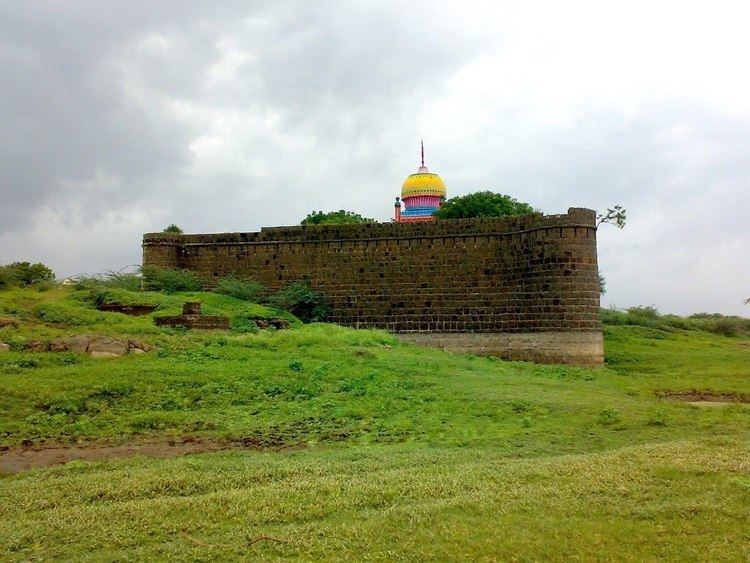 Sheikh Muhammad belonged and died here.
This place has a long history tracing back to the 13th Century.. In the ancient time Shrigonda was known by the "Chambargonda". In the 17th century, during the regime of Peshwa's about 208 acres (0.84 km2) of land was donated to Shri Hari Mahapurush, the 7th generation descendant of Shri Pralhad Maharaj Mahapurush. Shri Hari had only one son, Narayan. Narayan had three sons – Vishnu, Dattatraya and Gopal. Of the three, Dattatraya has spent his life in Kirtan and Pravachan and enlightenment of Bhagwat Dharma. He was instrumental in starting a big religious movement among the illiterate class and especially farmers of Shrigonda Taluka. There are over a lakh of his followers all over Maharashtra. After his nirvana in 1992, his followers contributed and built his Samadhi, near Samadhi of Shri Pralhad Raj and other ancestors. The sons of Dattatraya and Gopal devoted their time in Bhajans and Kirtans.
The great Maratha nobleman Mahadji Shinde was resident of shrigonda before he had moved to North India and became Maharaja of Gwalior. His descendant Maharaja Jiwajirao Shinde donated palaces and land to Rayat Shikshan Sanstha which run schools in rural areas of Maharathra.
Shri Shaikh Mohammad Maharaj Samadhi is worshipped by people of all the religions in the region. Hindus worship Mohamad Maharaj with Haldi and Kumkum. It is an example of Hindu-Muslim brotherhood. The Mohamad Maharaj Yatra is held for two days in the month of March when all the worshippers and believers visit the temple-mosque. During the ceremony of applying Chandan (Sandalwood) paste to the Samadhi. This YATRA held on "AAMLAKI EKADASHI" i.e., on "Falgun Shukl-Paksh 11" of Hindu calendar.
Khandoba Yatra and Bhairoba Yatra are the big events in the city after Mohammad Maharaj Yatra. The famous Shani temple and Jodhpurcha Maruti temple are quite old and are looked after by the Guravs who traditionally do the Pooja in here. Khandoba temple is outside the city on the bank of river Saraswati. Shrigondekar ( native of shrigonda) worshiped the god Khandoba and Bhairoba on occasion of festival.
Salvandevi Yatra is celebrated in Navratra. In these 9 days before Dashami, a huge number of people visit the Salvandevi Temple located about 3 km. south of city.
State Bank of India. (SBI).
Canara Bank.
Bank of India.
Bank of Maharashtra.
IDBI Bank.
Central Bank of India.
HDFC Bank.
ICICI Bank.
Yes Bank.
Shrigonda is located at 18.616°N 74.698°E / 18.616; 74.698. It has an average elevation of 561 metres (1840 feet).
As of 2001 India census, Shrigonda had a population of 26,331. Males constitute 52% of the population and females 48%. Shrigonda has an average literacy rate of 71%, higher than the national average of 59.5%: male literacy is 77%, and female literacy is 64%. In Shrigonda, 12% of the population is under 6 years of age.
The transport facilitieshave developed recently and the mobility is increased. The new big ST stand with regular buses plying to Daund, Pune,Nasik,Jalgaon and Ahmednagar make people convenient to go anywhere easily. With Railway connectivity to south and north side, goods transport is also easy. The nearest junction is Daund also Ahmednagar, Pune Manmad are the nearest rail junctions.There are 4 passenger stations in Shrigonda for daily traveling.
Shrigonda's political atmosphere has always been very active revolving around two prominent political figures Shivajirao Nagawade, founder chairman of The Shrigonda Sahakari Sakhar Karkhana, and Babanrao Pachpute, former MLA and Kundlik Jagtap. Kundlik Jagtap's son Rahul Jagtap is a Member of the Legislative Assembly. However, Babanrao Pachpute, who was MLA for 35 years and Ex-Minister for many years.Other powerful political leader are Ghanshyam Shelar, Ex- Vice President of Nationalist congress party. He recently joined Shivsena along with his supporters. Babanrao Pachpute left Nationalist Congress party before few day of legislative assembly election 2014 and joined Baratiya Janata Party. He was said to had very close relations with NCP Supremos Sharad Pawar and Ajit Pawar. He contested the assembly elections against Rahul Jagtap from NCP. Another one of the powerful leader of Congress and Z P Vice president Hon. Annasaheb Shelar. Recently, Hon.Manhor Pote (The Municipality
Shrigonda) appointed as a BJP . Also there is the rise of second generation young politicians like Vikram Babanrao Pachpute, Rajendra Shivajirao Nagawade, Rahul Kundlik Jagtap, Prashant Ghanshyam Shelar.