Duration




Country

India




Language

Telugu







Director

Kamalakara Kameswara Rao




Writer

Tirupati Venkata Kavulu

,

Samudrala Raghavacharya




Release date

1967




Songs

Jagamulanele Gopalude Naa Sigalo Poovavune




Cast

N T Rama Rao

(Lord Krishna),

Devika

(Lakshmi),

Sobhan Babu

,

Kaikala Satyanarayana

(Duryodhana),

Rajanala Kaleswara Rao

(Sisupala)

Sri Krishnavataram (1967) || Telugu Full Movie || NTR - Devika - Shobhan Babu - Chittor V Nagaiah
Sri Krishnavataram is a 1967 Telugu film directed by Kamalakara Kameshwara Rao. The magnum opus mythological film is based on Hindu epics Mahabharata and Bhagavata Purana covering major life events of Lord Krishna.
Contents
The story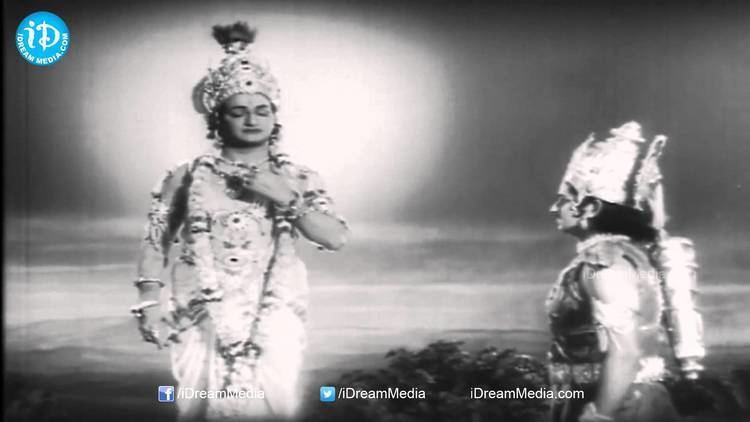 The movie covers all episodes of Lord Krishna's life. Krishna's birth, his captive parents and the prediction that Kamsa would be killed by Devaki's eighth child makes the first episode. After defeating Kamsa, he marries Rukmini, fights with Jambavantha to procure the Samanthaka Mani and gets his daughter Jambavanthi's hand in marriage. Satrajit, who initially proclaims that Krishna has the Mani regrets his mistake and gives his daughter Satyabhama in marriage to Krishna.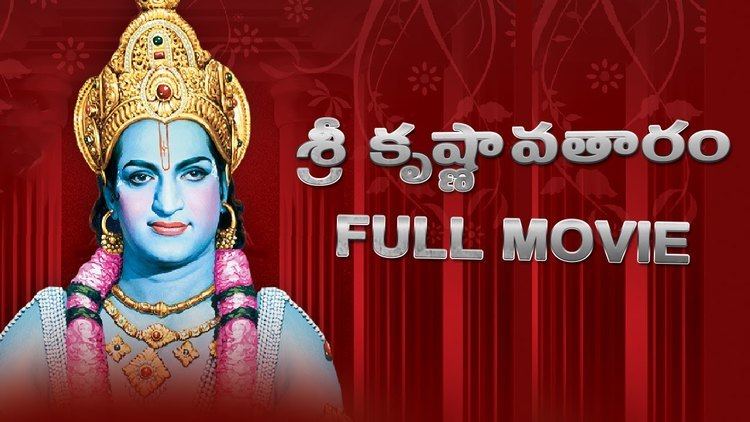 An example of Bhakti and devotion to friendship like Kuchelopakhyanam is also pictured beautifully.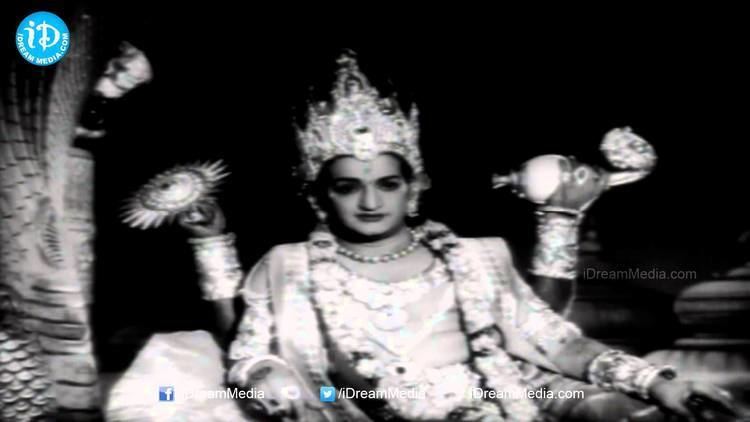 After Sisupala completes his 100 sins, he defeats and kills him, thus regaining his entry back to Vishnu's abode. Kuchela's episode is followed by Draupadi's humiliation where Krishna saves her honour. The great war of Kurukshetra takes place after the negotiations (Rayabharam) between the cousins fails. Krishna's Geetopadesam to Arjuna is also shown. Finally he saves Bheema from Dhritarashtra's ire after Bheema kills Duryodhana. Balarama wades deep into the ocean after the gory war, while Lord Krishna ends his Avataram owing to a hunter's mistake.
Cast
Nandamuri Taraka Rama Rao as Lord Vishnu / Lord Krishna
Devika as Lakshmi / Rukmini
Krishnam Raju
M. Prabhakar Reddy as Balarama
Ramakrishna as Arjuna
Kaikala Satyanarayana as Duryodhana
Maddali Krishnamurthy as Kuberudu
Kanchana as Satyabhama
Master Harikrishna as Bala Krishna
Dhulipala Seetharama Sastry as Satrajit
Rajanala Kaleswara Rao as Sishupala
Mukkamala Krishna Murthy as Kamsa
Mudigonda Lingamurthy as Shakuni
Krishna Kumari as Lakshana
Mikkilineni Radhakrishna Murthy as Dharmaraju
S. Varalakshmi as Draupadi
Arja Janardhana Rao as Bheema
Chhaya Devi as Mother of Sishupala
Chittor V. Nagaiah as Dhritarashtra
Sukanya as Jambavati
Rushyendramani as Kunti Devi
Jagga Rao as Dushasana
Hemalatha as Gandhari Devi
L. Vijayalaxmi as Kalindi
Geetanjali as Nagnajiti
Sandhyarani as Mitravinda
Crew
Director : Kamalakara Kameshwara Rao
Writer : Samudrala Raghavacharya
Producer : Atluri Pundarikakshayya
Production company : Tarakarama Pictures
Cinematography : Annayya
Music Director : T. V. Raju
Playback singers : Ghantasala Venkateswara Rao and P. Susheela.
Soundtrack
There are 10 songs and 25 poems in the film. Music score provided by T. V. Raju.
"Adigo Alladigo"
"Ededo Autundi Egisi Egisi Padutundi"
"Tanuvuto" (Geetopadesam) (singer: Ghantasala Venkateswara Rao)
"Jagamulanele Gopalude Naa Sigalo Poovavune" (singer: P. Susheela and Ghantasala; Cast: NTR and Kanchana)
"Jayahe Krishnavatara" (Singer: Ghantasala Venkateswara Rao; Cast: Sobhan Babu)
"Neecharana Kamalana Needaye Chalu" (singers: Ghantasala, P. Leela, P. Susheela; Cast: NTR, Devika and Kanchana)
Boxoffice
The movie was a huge hit. The film was also successful in Karnataka and celebrated Silver Jubilee. Even in the second and third releases in 1982 and 1990, it ran for more than 100 days.
References
Shri Krishnavataram Wikipedia
(Text) CC BY-SA
Shri Krishnavataram IMDb