Leader

Roy Jenkins David Owen




Preceded by

Fred Mulley




Children

Rebecca Williams




Prime Minister

James Callaghan




Role

British Politician




Succeeded by

John Cartwright




Name

Shirley Williams




Preceded by

Office Created




Succeeded by

Mark Carlisle







Parents

George Catlin, Vera Brittain




Spouse

Richard Neustadt (m. 1987–2003), Bernard Williams (m. 1955–1974)




Education

Columbia University, Somerville College, Oxford, St Paul's Girls' School




Books

Climbing the Bookshelves, South Riding, Politics is for people, God and Caesar: Personal, Zipper ‑ The Mischiev




Similar People

Vera Brittain, George Catlin, Roy Jenkins, David Owen, Bernard Williams
Shirley williams from the steve nallon voice box
Shirley Vivian Teresa Brittain Williams, Baroness Williams of Crosby, (née Catlin; born 27 July 1930) is a British politician and academic who represents the Liberal Democrats. Originally a Labour Member of Parliament (MP) and Cabinet Minister, she was one of the "Gang of Four" rebels who founded the Social Democratic Party (SDP) in 1981.
Contents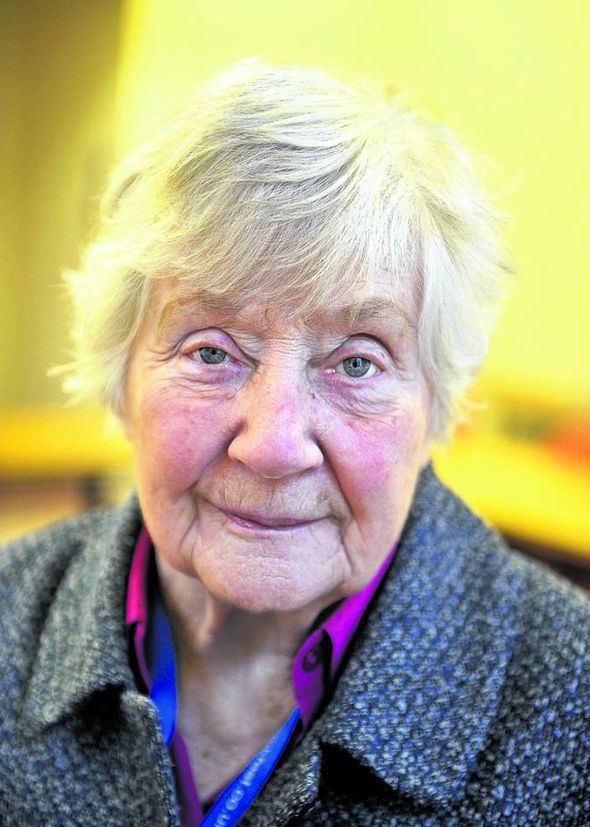 Between 2001 and 2004, she served as Leader of the Liberal Democrats in the House of Lords and, from 2007 to 2010, as Adviser on Nuclear Proliferation to Prime Minister Gordon Brown. She served as an active member of the House of Lords, until announcing her retirement in January 2016, and is currently Professor Emerita of Electoral Politics at the John F. Kennedy School of Government at Harvard University, among numerous other activities.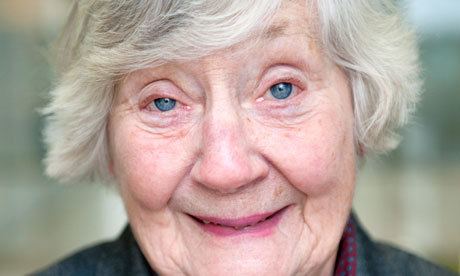 Shirley williams ken livingstone norman lamont douglas hurd jeremy paxman on margaret thatcher
Early life and education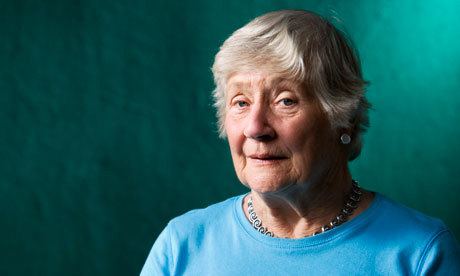 Born in Chelsea, London, Williams was the daughter of political scientist and philosopher Sir George Catlin and the feminist and pacifist writer Vera Brittain. She was educated at various schools, including Mrs Spencer's School in Brechin Place, South Kensington; Christchurch Elementary School in Chelsea; Talbot Heath School in Bournemouth; and St Paul's Girls' School in London. During the Second World War, she was evacuated to Minnesota in the United States for three years.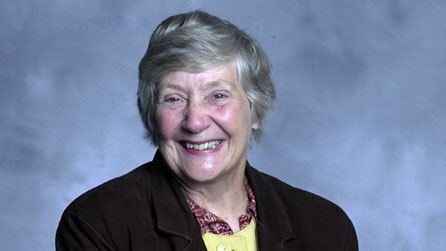 While she was an undergraduate and Open Scholar at Somerville College, Oxford, Williams was a member of the Oxford University Dramatic Society (OUDS) and toured the USA playing the role of Cordelia in an OUDS production of Shakespeare's King Lear directed by a young Tony Richardson. In 1950, she became the first woman to chair the Oxford University Labour Club.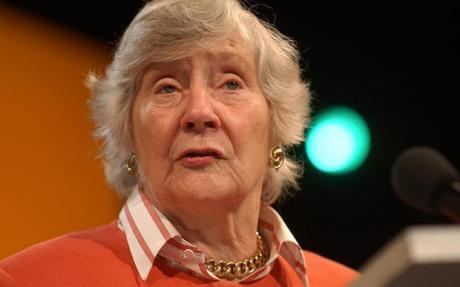 After graduating as a Bachelor of Arts in Philosophy, Politics and Economics, Williams was awarded a Fulbright Scholarship and studied at Columbia University in New York City. On returning to Britain, she began her career as a journalist, working firstly for the Daily Mirror and then for the Financial Times. In 1960, she became General Secretary of the Fabian Society.
Williams also received an Honorary Doctorate from Heriot-Watt University in 1980
MP and minister
After unsuccessfully contesting the constituency of Harwich at the 1954 by-election and the general election the following year, as well as the constituency of Southampton Test at the 1959 general election, Williams was returned in the 1964 general election as Labour MP for the constituency of Hitchin in Hertfordshire. In government, she rose quickly to a junior ministerial position and, between 1971 and 1973, served as Shadow Home Secretary. In 1974, she became Secretary of State for Prices and Consumer Protection in Harold Wilson's cabinet. When Wilson was succeeded by James Callaghan in 1976, she became Secretary of State for Education and Paymaster General, holding both cabinet positions at the same time.
Comprehensive schools
While in office between 1976 and 1979, Williams advocated the comprehensive school system and the abolition of grammar schools. In June 2012, she cited comprehensive schools as her greatest achievement, stating: "I have never in any way regretted them and I still believe strongly in them. The problem was that in many places they were heavily skimmed because people kept grammar schools in place beside them."
As her daughter Rebecca approached secondary school age, Williams moved into the catchment area of the state-subsidised Godolphin and Latymer School (which later became private in preference to becoming a comprehensive), allowing her daughter to gain a place there.
SDP
Williams lost her seat (renamed Hertford and Stevenage) when the Labour Party was defeated in the 1979 general election. Her defeat was one of the most prominent of the election. When, soon afterward, she was interviewed by Robin Day for the BBC's Decision 79 TV coverage of the election results, both Norman St John Stevas – the Conservative's Education Spokesman who had frequently clashed with her at the dispatch box – and Merlyn Rees, the outgoing Home Secretary, paid tribute to her.
Following the election, she hosted the BBC1 TV series Shirley Williams in Conversation, interviewing, in turn, a number of prominent political figures, including former West German Chancellor Willy Brandt, former Conservative Prime Minister Edward Heath and her recently deposed colleague James Callaghan. Since then, she has appeared on many television and radio discussion programmes in Britain – in particular, the BBC's Question Time, where she has made more appearances than anyone else.
During this period, Williams remained a member of the National Executive of the Labour Party and sought to prevent the adoption of policies she considered would hinder the return of another Labour Government.
In 1981, unhappy with the influence of the more left-wing members of the Labour Party, she resigned her membership to form – along with fellow Labour resignees Roy Jenkins, David Owen and Bill Rodgers – the Social Democratic Party (SDP). They were joined by 28 other Labour MPs and one Conservative. Later that year, following the death of the Conservative MP Sir Graham Page, she won the Crosby by-election and became the first SDP member elected to Parliament. Two years later, however, having become the SDP's President, she lost the seat in the 1983 general election.
In the 1987 general election, Williams stood for the SDP in Cambridge, but lost to the sitting Conservative candidate Robert Rhodes James. She then supported the SDP's merger with the Liberal Party that formed the Liberal Democrats.
Harvard University
In 1988, Shirley Williams moved to the United States to serve as a professor at Harvard's Kennedy School of Government remaining in the post until 2001, and thereafter as Public Service Professor of Electoral Politics, Emerita. Nonetheless, she remained active in politics and public service in Britain, the United States and internationally. During these years, Williams helped draft constitutions in Russia, Ukraine, and South Africa.
She also served as director of Harvard's Project Liberty, an initiative designed to assist the emerging democracies in Central and Eastern Europe; as a board member and acting director of Harvard's Institute of Politics (IOP). Upon Shirley Williams' elevation to the House of Lords in 1993, she returned to the United Kingdom and continued a more public life, but has maintained a close association with Harvard University.
Life peer
Having previously turned down a DBE offered to her by the then Prime Minister Jim Callaghan, Williams was created a life peer on 1 February 1993 as Baroness Williams of Crosby, of Stevenage in the County of Hertfordshire, and subsequently served as Leader of the Liberal Democrats in the House of Lords from 2001 to 2004. Baroness Williams remained an active member of the House of Lords and regularly spoke from the floor of the House until her retirement.
Among other non-profit boards, Williams was a member of the Council on Foreign Relations, the European Union's Comité des Sages (Reflection Group) on Social Policy, the Twentieth Century Fund, the Ditchley Foundation, the Institute for Public Policy Research, the Nuclear Threat Initiative. She also served as President of the Royal Institute of International Affairs, as Commissioner of the International Commission on Nuclear Non-proliferation and Disarmament and as President of Cambridge Student Liberal Democrats. Williams served as United Nations Special Representative to the Former Yugoslavia (with American politician Lynn Martin). Williams was also an attendee of the 2013 and the 2010 Bilderberg conferences in Watford, Hertfordshire, England, and Sitges, Spain, respectively.
In June 2007, after Gordon Brown replaced Tony Blair as Prime Minister, Williams accepted a formal Government position as Advisor on Nuclear Proliferation provided she could serve as an independent advisor. She remained a Liberal Democrat.
Her interest and commitment to education continued, and she served as Chair of Judges of the British Teaching Awards.
Williams was a member of the Top Level Group of UK Parliamentarians for Multilateral Nuclear Disarmament and Non-proliferation, established in October 2009.
Williams was originally opposed to the Health and Social Care Bill, describing it as "stealth privatisation" during 2011. The government made some changes to the Bill, described by Williams as "major concessions", but dismissed as "minor" by Polly Toynbee. Williams urged Liberal Democrats to support the amended Bill during the conference in March 2012, saying "I would not have stuck with the bill, if I believed for one moment it would undermine the NHS."
Williams spoke against gay marriage in the House of Lords, saying that "equality is not the same as sameness. That is the fundamental mistake in this Bill" and that woman and men "complement one another" so that marriage between people of the same sex should not be called marriage, but should have "different nomenclature". In late 2015, she announced her intention to retire from the House of Lords. On 28 January 2016 she made her valedictory speech in the chamber and on 11 February she officially retired in pursuance of Section 1 of the House of Lords Reform Act 2014.
In the 2017 New Year Honours, Williams was appointed to the Order of the Companions of Honour for "services to political and public life".
Personal life
Williams married twice. At Oxford she met Peter Parker (the future head of British Rail) and they had a relationship. In her autobiography ("Climbing the Bookshelves") Williams said that "...by the spring of 1949 I was in love with him, and he, a little, with me...".
In 1955, she married the moral philosopher Bernard Williams. Bernard left Oxford to accommodate his wife's rising political ambitions, finding a post first at University College London (1959–64) and then as Professor of Philosophy at Bedford College, University of London (1964–67), while she worked as a journalist for the Financial Times and as Secretary of the Fabian Society. For eight years, the couple lived in Kensington with the literary agent Hilary Rubinstein and his wife Helga.
During this time, described by Bernard as one of the happiest of his life, the marriage produced a daughter, Rebecca, but the development of Shirley's political career kept the couple apart. The marked difference in their personal values—Bernard was a confirmed atheist for example, and Shirley a Roman Catholic—placed a strain on their relationship, which reached a breaking point when Bernard had an affair with Patricia Law Skinner, then wife of the historian Quentin Skinner. The marriage was dissolved in 1974; Bernard Williams subsequently married Patricia Skinner and had two sons with her. Shirley Williams said of her marriage to Bernard:
... [T]here was something of a strain that comes from two things. One is that we were both too caught up in what we were respectively doing — we didn't spend all that much time together; the other, to be completely honest, is that I'm fairly unjudgmental and I found Bernard's capacity for pretty sharp putting-down of people he thought were stupid unacceptable. Patricia has been cleverer than me in that respect. She just rides it. He can be very painful sometimes. He can eviscerate somebody. Those who are left behind are, as it were, dead personalities. Judge not that ye be not judged. I was influenced by Christian thinking, and he would say "That's frightfully pompous and it's not really the point." So we had a certain jarring over that and over Catholicism.
In 1987, following annulment of her first marriage, she married the Harvard professor and presidential historian Richard Neustadt. Neustadt died in 2003. She has a daughter, Rebecca, a stepdaughter, and two grandchildren called Nat and Sam. Williams is a Roman Catholic, and attends Church every Sunday.
References
Shirley Williams Wikipedia
(Text) CC BY-SA