Shining Hearts (シャイニング・ハーツ, Shainingu Hātsu) is a 2009 role-playing video game published by Sega. It is the first Shining game to be released for the PlayStation Portable and is the third with characters designed by Tony Taka, the other two being Shining Tears and Shining Wind.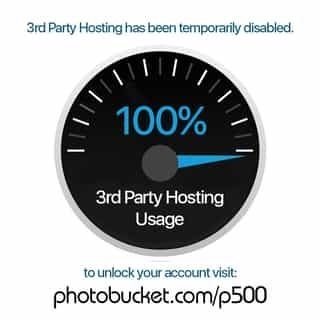 The game has been adapted into an anime television series titled Shining Hearts: Shiawase no Pan that premiered in April 2012.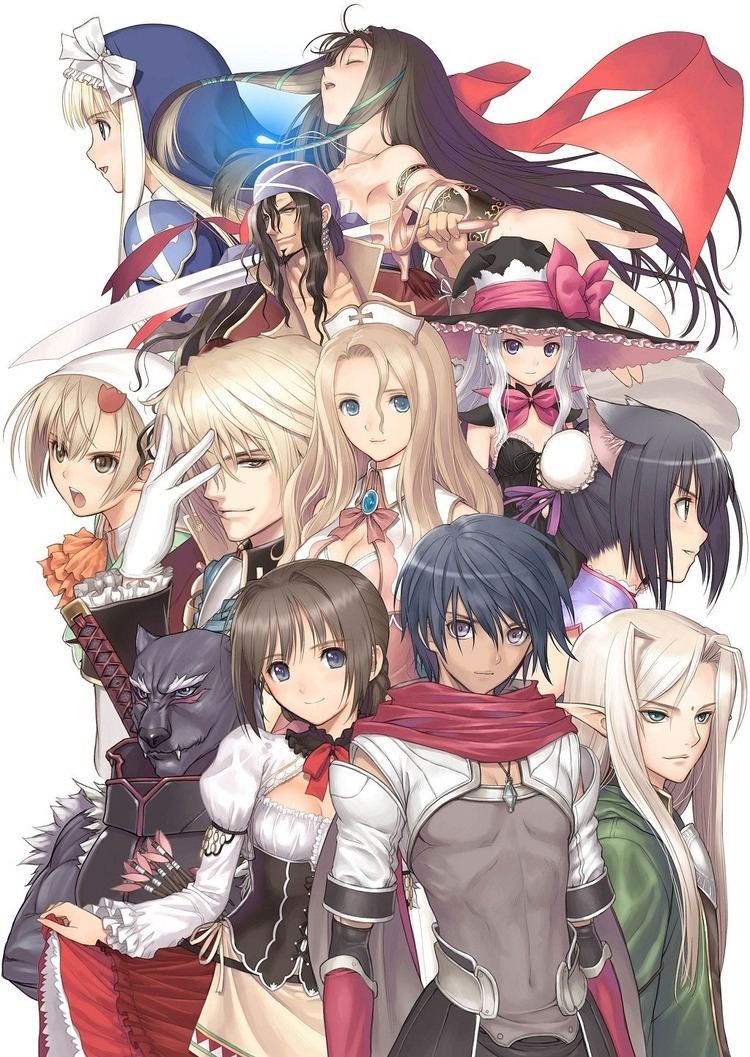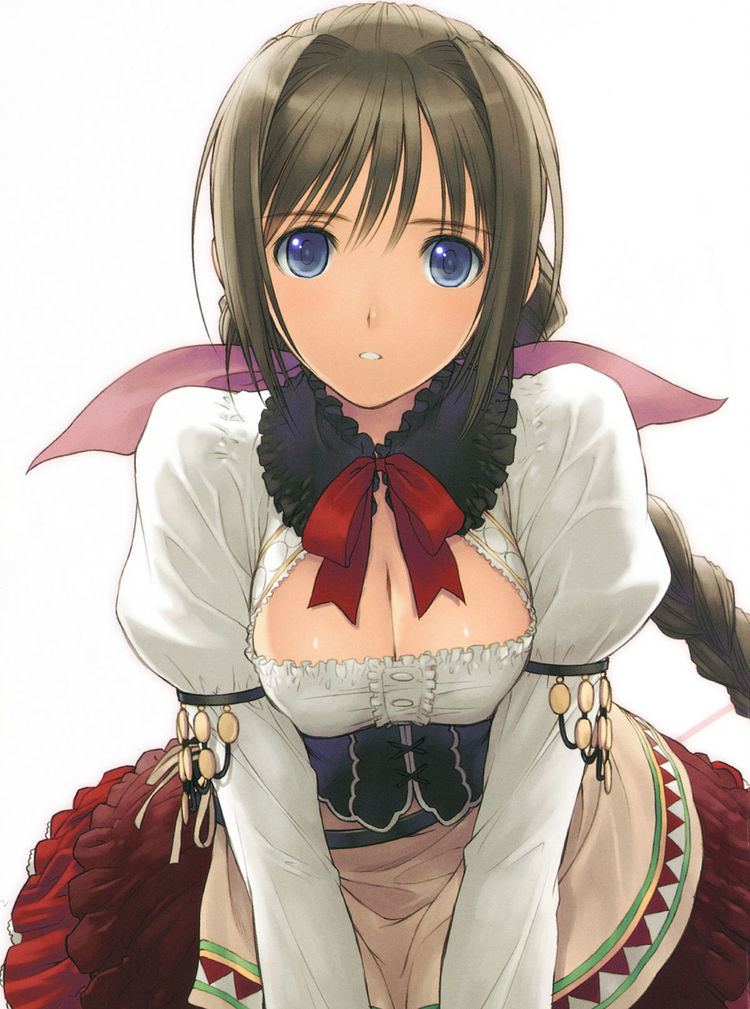 The player can form a party of up to four characters that will be encountered throughout the course of the game. The player will be able to perform special team attacks with party members. The ocean is a major part of Shining Hearts. The game puts the player's base of operations on a ship called "Home Ship". This ship serves both as the player's home and as means of transport. While the ship starts off in a ragged state, the player will be able to build it up with new functionality. Eventually, the player will use the ship to travel to other islands. When not out at sea, the player is free to roam the Wyndaria Island. The player will be able to take part in a variety of activities. The player can progress through story missions, or take on side quests to help out villagers. The player will also be able to go around the island to collect materials for baking bread and forging weapons, and even go fishing.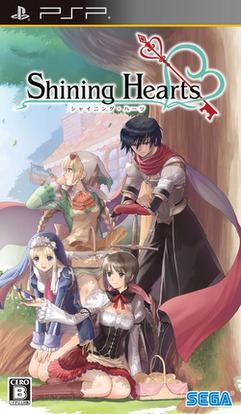 While playing through the game, working through the story and helping villagers out on quests, the player will collect Hearts. These can be given to Kaguya to help her return her emotions. As her emotions come back, Kaguya's spirit stone will release "Heart Keys." These can be used to open doors to new worlds, leading to new developments in the story. Hearts are a parameter indicating how people feel about the main character. In response to the main character's actions, people will release Hearts of varying color. The different colors represent feelings: Red Heart: Happiness; Green Heart: Kindness; Yellow Heart: Anger; Blue Heart: Sadness; Black Heart: Hatred. By collecting Hearts, the player will bring about changes to the game's island setting and world, and also expand the adventure to new areas. Hearts can also be used in battle. It is also possible to use Hearts when preparing bread at the bakery.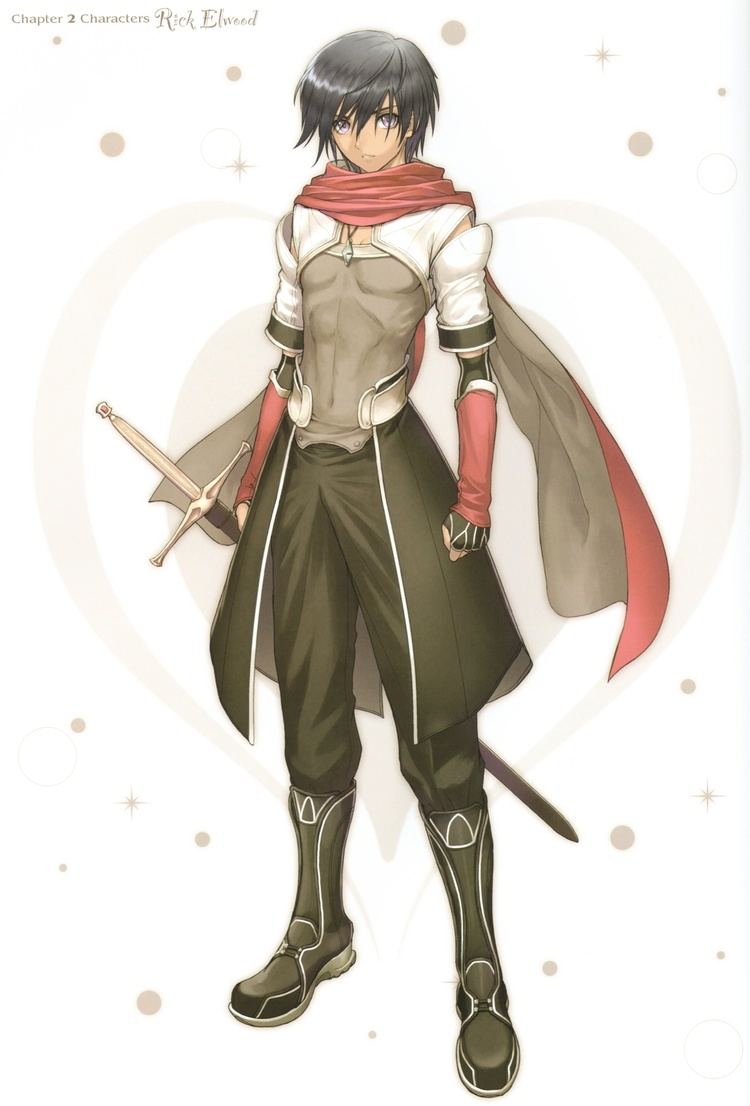 One method for collecting Hearts is through the MOE (Mind Over Emotion) System. During conversation, the player will occasionally be allowed to select a response under constraint of time. Depending on the player's selection, the conversation partner will release Hearts indicating their reaction. Their favor for the main character will change accordingly. There's more than one MOE System in the game, and one of them being the "Battle MOE" System. Battle MOE is a group attack system. Every now and then, the player will be given the chance of pairing up with one of the battle members for a group attack. Depending on the selections, the player will get different moves. Some group attacks result in heal spells, some in group attacks, etc. The feelings of the party members towards the main character will change during combat. The character that the player selects to perform the team attack will be more pleased with the main character and will release Red Hearts, indicating happiness. The characters who don't get picked will be angry and will release Blue Hearts, indicating sadness.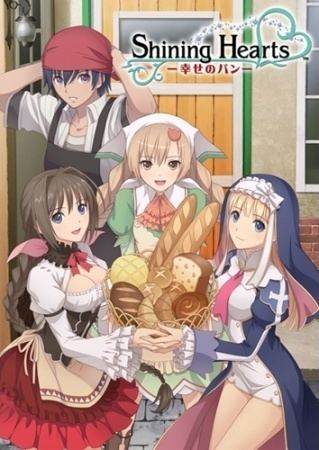 One day, a mysterious girl named Kaguya was washed ashore the island of Wyndaria after a great storm. She encounters Rick, a swordsman who wound up working at the island's bakery. Apparently, Kaguya is suffering from having lost her memories and emotions. In addition, the usually peaceful Wyndaria is now swarming with pirates who came seeking for the special spirit stone that is worn around Kaguya's neck. Knowing the situation, Rick and his co-workers, Neris, Amil, and Airy decided to bring back peace to the island and help Kaguya regain her lost memories and emotions.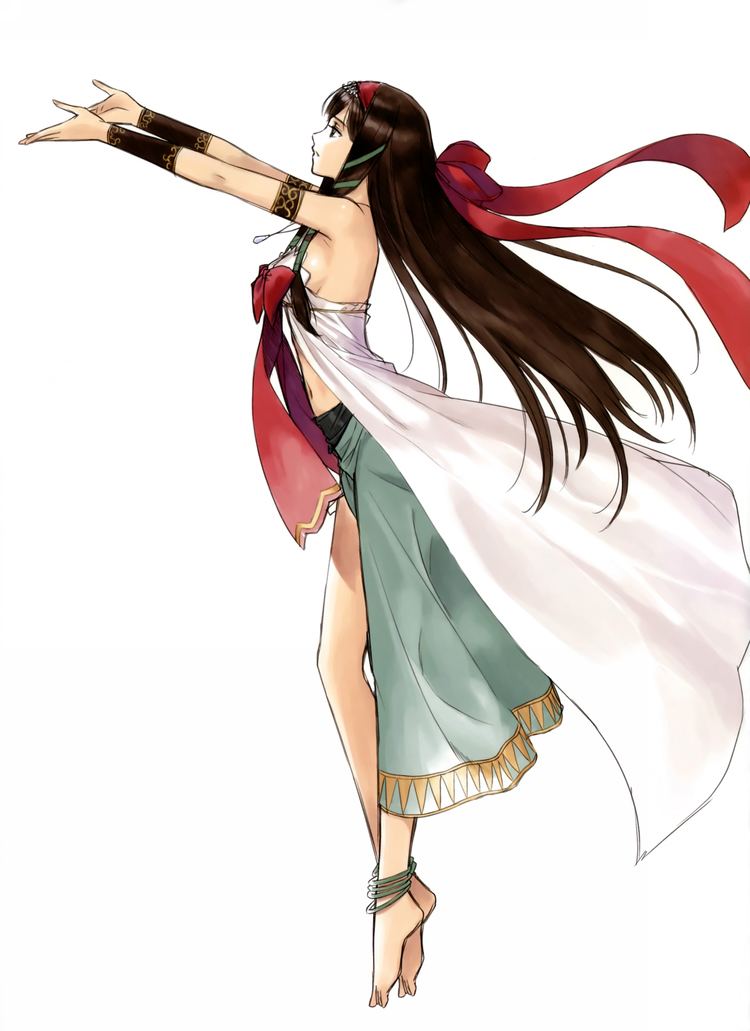 Rick (

リック

,

Rikku)

Voiced by: Hiroshi Kamiya (Japanese); Blake Shepard (English)

: Main protagonist of the game. Rick is a young swordsman who has drifted to the island of Wyndaria, where he now works at the bakery. He lives alongside a trio of sisters, Neris, Amil, and Airy who work with him in the bakery and like Rick himself, also drifted to the island.
Airy (

エアリィ

,

Earii), Amil (

アミル

,

Amiru), Neris (

ネリス

,

Nerisu)

Voiced by: Kanae Itō (Japanese); Brittney Karbowski (Airy), Maggie Flecknoe (Amil), Genevieve Simmons (Neris) (English)

: A trio of sisters who work with Rick in the bakery, they each have a unique style of baking.
Kaguya (

カグヤ

,

Kaguya)

Voiced by: Houko Kuwashima (Japanese); Caitlynn French (English)

: A mysterious girl who was washed ashore the island of Wyndaria one day after a great storm. She has lost her memories and along with them, her emotions. Soon after the encounter with Rick, pirates came after her seeking the special spirit stone that is worn around Kaguya's neck.
Rufina (

ルフィーナ

,

Rufīna)

Voiced by: Yui Horie (Japanese); Juliet Simmons (English)

: Princess of Wynderia. She is kind and gentle, and due to her interest in tea and herbs, she'll often be found in the palace garden. She takes a great interest in Rick and his party.
Ragnus (

ラグナス

,

Ragunasu)

Voiced by: Hikaru Midorikawa (Japanese); Greg Ayres (English)

: Prince of Wynderia, and is Rufina's elder brother. He can often be seen dealing with herbs in the palace garden. He'll serve as a guide for the main character on the player's quest.
Rouna (

ローナ

,

Rōna)

Voiced by: Ryō Hirohashi (Japanese); Carli Mosier (English)

: Lorna is Rufina's maid, and also a cook. She belongs to the beast race. She is an expert with blades, and she keeps a good store underneath her dress and in her bag.
Xiao-Mei (

シャオメイ

,

Shaomei)

Voiced by: Chiwa Saitō (Japanese); Molly Searcy (English)

: A fickle black cat pirate. She is a member of the beast race. Xiao-Mei normally runs an antique shop, but she is also a thief who refers to herself as "Black Tail."
Alvin (

アルヴィン

,

Aruvin)

Voiced by: Hiroshi Kamiya (Japanese); Eric Daugherty (English)

: An elf from the forest of elves. He has the ability to control spirits. After he hears voices of the spirits warning of an approaching change in the world, Alvin heads off on an investigation with Rick. In battle, he makes use of bows, arrows and magic. Alvin is meant to be a support from the back line. He has great pride.
Melty (

メルティ

,

Merutei)

Voiced by: Rie Kugimiya (Japanese); Hilary Haag (English)

: A witch who loves ice magic. She resides in a mansion separate from the village, and because she is not too fond of people and hates the sun, she avoids going out. Rick will end up in the company of Melty as he searches for the ingredients for creating "extreme ice cream." In battle, all Melty's special attacks are ice cream based. She can also make her familiar spirit, Sorbe, absorb her damage.
Sorbe (

ソルベエ

,

Sorubee)

Voiced by: Tomoko Kaneda (Japanese); Tiffany Grant (English)

: Melty's familiar spirit.
Dylan (

ディラン

,

Deiran)

Voiced by: Kazuya Nakai (Japanese); Andrew Love (English)

: The head of a pirate group, Arc Buccaneers.
Mistyral (

ミストラル

,

Misutoraru)

Voiced by: Yukari Tamura

: A female pirate.
Maxima Enfield (

マキシマ

,

Makishima)

Voiced by: Nana Mizuki
Hayane (

ハヤネ

,

Hayane)

Voiced by: Ryoko Shiraishi
Queen (

クイーン

,

Kuīn)

Voiced by: Izumi Kitta (Japanese); Luci Christian (English)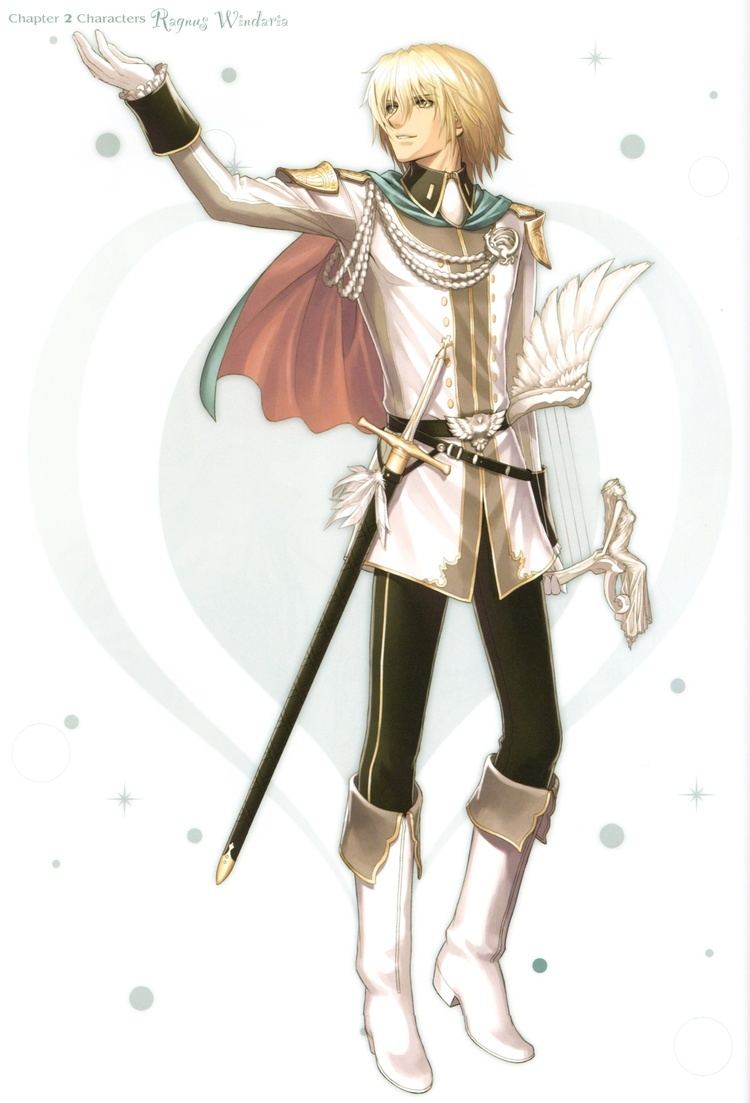 The background music for Shining Hearts is composed by Hiroki Kikuta. The game was released on December 16, 2010 in Japan.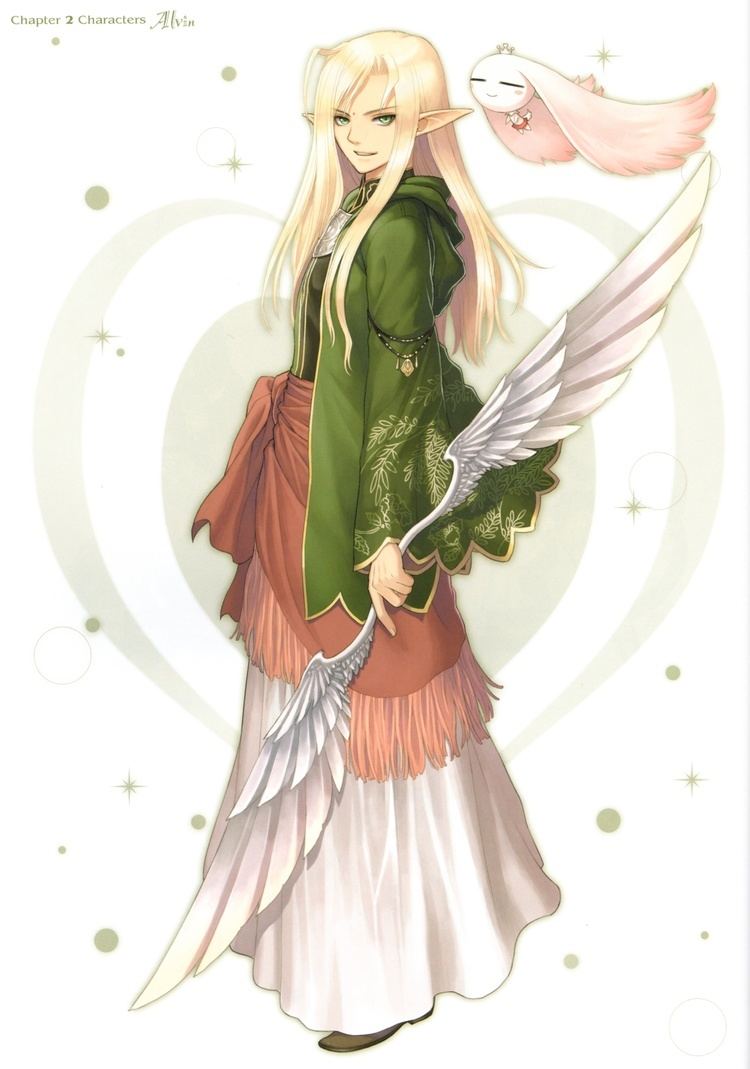 The theme song for the game, entitled "Kokoro ni Todoku Uta" (心に届く詩), sung by Lia, was released on December 15, 2010. The soundtrack for the game was released on January 26, 2011.