3.4

/

10

Alchetron

4

Rate This




Release date

August 2, 1981
Sher Khan is a Pakistani Punjabi film starring Sultan Rahi, Anjuman and Mustafa Qureshi. It is the highest-grossing film in the history of Pakistani cinema.
Contents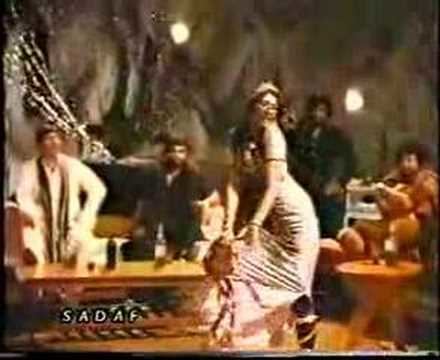 Cast
Aliya
Seema
Nazli
Nanha
Changezi
Iqbal Durrani
Altaf Khan
Seema
Ladla
Talish
Rehan
Iqbal Hassan
Film's reception among the public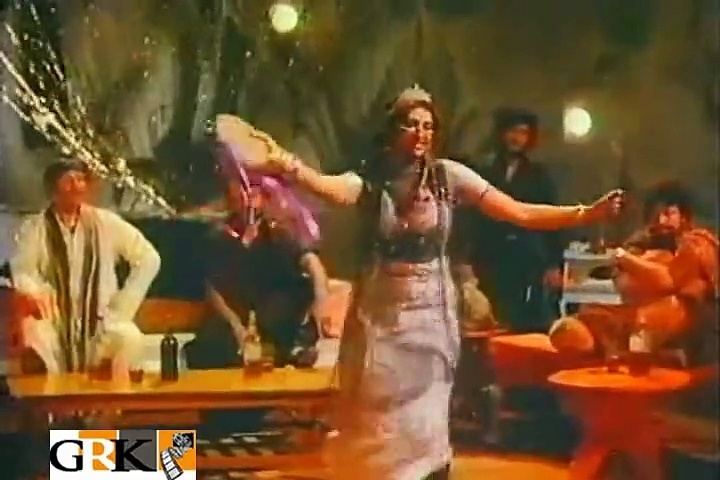 It created a new record for a Punjabi film. When released, it was the highest-grossing film in the history of Pakistan. It ran for 25 years in various cinemas. Anjuman got her breakthrough from this mega hit action and musical film. Anjuman-Sultan Rahi era started, they appeared in a record number of 117 films together. (Their last film was Madam Rani 1995). Iqbal Hassan performed extremely well in a supporting role and till his death was a major star due to the success of this film.
This film was shown continuously 272 weeks at Naghma Cinema and 135 weeks at Mehfil cinema, Lahore and combined 544 weeks in its first run. This film celebrated 107 weeks at Prince cinema, 77 weeks at Odeon cinema and 53 weeks at Gulistan cinema Lahore, Solo Golden Jubilee in Rawalpindi and Multan and solo silver jubilees in Gujranwala, Sialkot, and Faislabad. This film celebrated 101 weeks at Metropole cinema, 59 weeks at Capitol cinema Lahore, also had Diamond Jubilee in Karachi and Golden Jubilee in Lahore at its second run. This film also celebrated Silver Jubilees in Lahore and Hyderabad at its third run. During its 4th run it ran for 75 weeks at Shabistan cinema, 37 weeks at Ratan cinema and 27 weeks at Naz cinema Lahore. During its 5th run it completed 82 weeks at Sanobar cinema, 53 weeks at Nagina cinema and 25 weeks at Moon light cinema. During its 6th run it completed 107 weeks at Ritz cinema, 42 weeks at nigar cinema lahore. Ritz cinema owner confirmed that he had bought rights of this film screening for 0.75 lacs and managed to earn more that 75 lacs during its 6th run. Producer earned 200 times profit and it turned his fortune. During its 7th run it completed 58 weeks at Plaza cinema, 28 weeks at Regal cinema, 14 weeks at Galaxy cinema and 12 weeks at Sheeshmahal cinema Lahore. This movie ran continuously for 25 years which is an unbeatable record.
Film soundtrack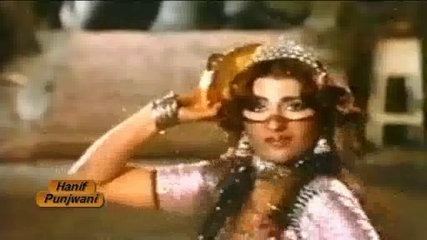 The music of the film is by musician Wajahat Attre. The lyrics were penned by Waris Ludhianavi and Khawaja Pervez. Madam Noor Jehan and musician Wajahat Attre became the demand of the box office after three mega hit musical films in the same year, the others being Chan Veryam (1981) and Sala Sahib (1981). Song tuje mere hamesha kol ravey, that was picturized on Anjuman and Seema became rage all over nation. Seema'S vulgar dance moves and deep neck fitted outfits became talk of the town. Seema and adeeb kiss during the song was another highlight.= Film songs===
Main Vi Badnaam Saiyan, Too Vi Badnaam Ve.... Sung by Madam Noor Jehan
Chhad ke Mela tur chalia en, ujri Duniya haye...Sung by Masood Rana
Jhanjharia pehna do, Bindia vi chamka do...Sung by Madam Noor Jehan
Toon ain Mahi chhailla, te main aan teri Laila...Sung by Madam Noor Jehan
Main charhi Chubare ishq de aj leke tera naa...Sung by Madam Noor Jehan
Tu je mere hamesha kol rahwen...Sung by Madam Noor Jehan
References
Sher Khan (1981 film) Wikipedia
(Text) CC BY-SA