Full Name

Saul Feldman




Name

Shep Fields




Employer

Bluebird Records





Occupation

Bandleader




Cause of death

Heart attack




Spouse

Zook Kline






Born

September 12, 1910 (

1910-09-12

)

Brooklyn, New York, United States




Known for

Shep Fields and His Rippling Rhythm Orchestra




Relatives

Freddie Fields, brother




Died

February 23, 1981, Los Angeles, California, United States




Albums

Shep Fields Jersey Bounce




Siblings

Freddie Fields, Edward Fields




Similar People

Shirley Ross, Freddie Fields, Bob Hope, Bill Clifton
Shep Fields Orchestra Bob Goday - The Merry-Go-Round Broke Down 1937
Shep Fields (September 12, 1910 – February 23, 1981) was the band leader for the "Shep Fields and His Rippling Rhythm" orchestra during the Big Band era of the 1930s.
Contents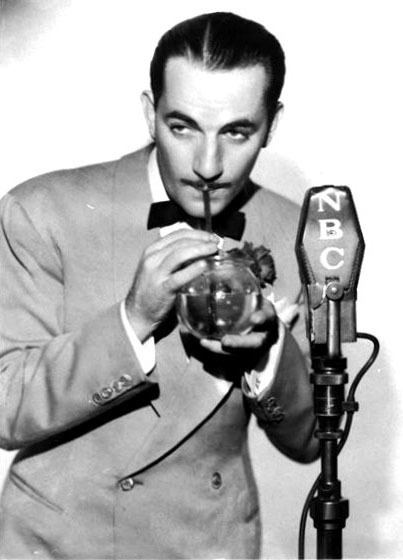 Shep fields south of the border 1939
Biography
He was born Saul Feldman in Brooklyn, New York, on September 12, 1910, and his mother's maiden name was Sowalski. Edward Fields, a carpet manufacturer, and Freddie Fields were his brothers. Their father died at the age of 39.
He played clarinet and tenor saxophone in bands during college. In 1931 he played at the Roseland Ballroom. By 1933 he led a band that played at Grossinger's Catskill Resort Hotel. In 1934 he replaced the Jack Denny Orchestra at the Hotel Pierre in New York City. He left the Hotel Pierre to join a roadshow with the dancers Veloz and Yolanda. In 1936 he was booked at Chicago's Palmer House, and the concert was broadcast on radio.
Fields was at a soda fountain when his wife was blowing bubbles into her soda through a straw, and that sound became his trademark that opened each of his shows. A contest was held in Chicago for fans to suggest a new name for the Fields band, in keeping with the new sound. The word "rippling" was suggested in more than one entry, and Fields came up with "Rippling Rhythm."
In 1936 he received a contract with Bluebird Records. His hits included "Cathedral in the Pines", "Did I Remember?", and "Thanks for the Memory". In 1937 Fields replaced Paul Whiteman with the radio show The Rippling Rhythm Revue with Bob Hope as the announcer. In 1938, Fields and Hope were featured in his first feature-length motion picture, The Big Broadcast of 1938.
In 1941 Fields revamped the band into an all-reeds group, with no brass section, known as Shep Fields and His New Music, featuring vocalist Ken Curtis. From February, 1943 to August, 1944, guitarist Joe Negri worked with the band. Fields reverted to "Rippling Rhythm" in 1947.
The group disbanded in 1963. He moved to Houston, Texas where he worked as a disc jockey. He later worked at Creative Management Associates with his brother Freddie Fields in Los Angeles. He died on February 23, 1981 at Cedars-Sinai Medical Center in Los Angeles from a heart attack. He was buried in Mount Hebron Cemetery in New York.
Band
Sid Greene (1913–2006), drums and percussion, band manager, c. 1932-1943
Hal Derwin, vocals 1940
Larry Neill, vocals 1940
Dorothy Allen (1896–1970), vocals 1940
Ken Curtis (1916–1991), vocals
Joe Negri (1926- ), guitar
The Three Beaus and a Peep, vocals c. 1947-1948
Bob Johnstone (1916–1994), singer c. 1947-1948
Toni Arden, singer, c. 1945
Bob Shapley, accordion, c. 1948-1950
Carl Frederick Tandberg (1910–1988), bass fiddle, c. 1940
Lou Halmy (1911–2005), trumpet, music arranger, c. 1935
Sid Caesar (1922–2014), saxophone, c. 1940
John Serry, Sr. (1915–2003), accordion, 1937–1938
Pat Foy, singer 1941
Lew Harris, music arranger 1940
Earl Kramer, bass saxophone 1941
John Quara (1925-), Guitar c. 1947-1950
Recordings
That Old Feeling
The Jersey Bounce
I've Got You Under My Skin
September In The Rain
Shep Fields and His Rippling Rhythm, 1940, Volumes 1 and 2
Live broadcasts
Biltmore Hotel in Los Angeles, California during September 1938 - October 1938 with John Serry, Sr. as featured soloist on the NBC radio network.
Glen Island Casino in New Rochelle, New York on May 12, 1947 with Toni Arden, Bob Johnstone, and The Three Beaus and a Peep.
Ice Terrace Room of the New Yorker Hotel on March 6, 1948 with Toni Arden, Bob Johnstone, and The Three Beaus and a Peep.
Filmography
Various Soundies (1941-1946)
You Came To My Rescue (1937) - Director Dave Fleischer
The Big Broadcast of 1938 (1938) - Director Mitchell Leisen with W.C. Fields, Martha Raye, Dorothy Lamour and Bob Hope.
Kreisler Bandstand (1951) - TV series director Perry Lafferty.
References
Shep Fields Wikipedia
(Text) CC BY-SA