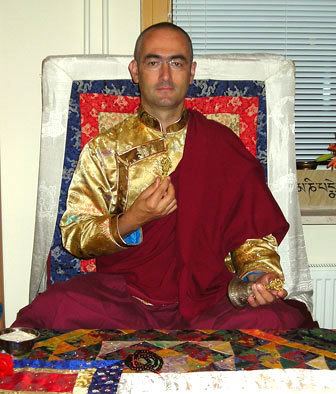 Lama Shenphen Rinpoche's first teacher was the Gelug master Khensur Geshe Tegchok. Other important teachers are Thubten Zopa Rinpoche, the 14th Dalai Lama, Gomo Tulku, Lama Gendun Rinpoche, and Dilgo Khyentse Rinpoche.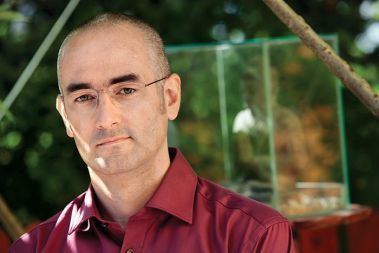 In 1986, Rinpoche was requested to teach others in France. Since then, was requested to teach in many other countries.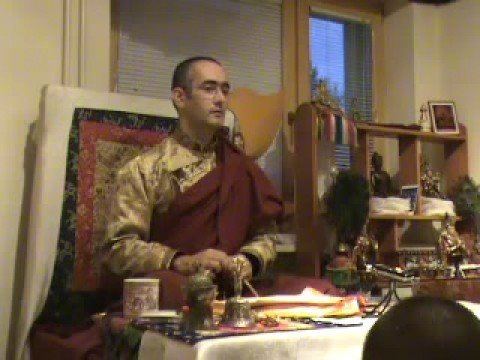 After a few years in a monastery, Rinpoche studied medicine in Paris at Faculté Libre des Sciences de la Santé. Over the next five years, he engaged in humanitarian activities, mainly in India, but also in Nepal and Russia (for street children). Rinpoche created AMCHI Association, an association that organises humanitarian missions.
Between 1998 and 2001, following the request of Lama Zopa Rinpoche, Shenphen Rinpoche was director of a retreat centre in Greece. In 2000, Rinpoche created Buddhist Congregation Dharmaling. He then moved to Spain to open a small center, until 2002.
Since 2002, Rinpoche is living in Slovenia permanently as a Slovene citizen, where he opened a Buddhist temple in Slovenia, with a full program of teachings and practice. Rinpoche travels frequently in Hungary, Austria, France, Romania, and Russia.
Lama Shenphen Rinpoche has practiced for over twenty years a method combining mantras and meditation, oriented toward healing physical and psychological ailments.
Traditionally trained and having received transmissions from various masters of the Tibetan Buddhist tradition in Dharamsala and Sera-Jhe Monastery (India), but also in Kharnang Monastery (Tibet), Lama Shenphen Rinpoche has made efforts to teach a Buddhism cleared from cultural, political, and educational impregnations from Tibet.
Rinpoche encourages a form of Buddhism more engaged with society, proposing more services to the general public (visits to hospitals, education in school), applying Dharma in everyday life. To that end, Rinpoche has made efforts to adapt — without deteriorating — the Tibetan Buddhism lineage toward the West. This adaptation also includes clothing: Rinpoche has created a more western type of Buddhist uniform.