Covid-19
Shelley Silas




Playwright




Stella Duffy







Mercy Fine, Calcutta Kosher, Falling, Twelve Days
Shelley Silas is a British-Jewish playwright. Born in Calcutta, India in 1959 of Sephardi Jewish heritage, she moved to Golders Green, North London aged two. Her father had also been born in Calcutta and had moved to Mandatory Palestine at the age of two and later fought in the Israeli War of Independence; her Indian-born mother left her wealthy family and moved to London at nineteen.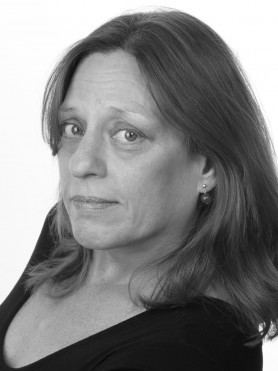 In 2002, she won a Pearson award and was writer-in-residence at London's Bush Theatre. Her stage plays are published by Oberon.
Her work for BBC Radio Four includes The Sound of Silence (short-listed for the 2003 Imison Award, creating and co-writing The Magpie Stories;, adapting Hanan al-Shaykh's novel Only in London and co-adapting Paul Scott's The Raj Quartet (with John Harvey).
She has also compiled and edited an anthology of short stories, 12 Days, published by Virago Press.
Shrapnel (1999)
Falling (2002)
Calcutta Kosher (2004)
Mercy Fine (2005)
Eating Ice Cream on Gaza Beach (2008)
The Sound of Silence (2002)
The Magpie Stories (2002)
Collective Fascination (2005)
Ink (2005)
Nothing Happened (2005, co-written with Luke Sorba)
Molly's Story (2007)
I Am Emma Humphreys (2009)
Current radio commissions (2010)
The People Next Door
Mr Jones Goes Driving
Calcutta Kosher (2002)
Only in London (2005)
The Raj Quartet (2005)
The Barkers Treatment commission, Monkey Kingdom
Shelley Silas Wikipedia