Name

Shed Simove




Role

Author




Education

University of Oxford







Books

Ideas Man, What Every Man Thinks about Ap, Success Or Your Money B, Presents Money Can't Buy
Unlocking your creativity 3 ways to have amazing ideas shed simove at tedxstpeterport
Sheridan Howard Simove or Shed Simove (born 8 May 1971) is a British author, performer, motivational speaker and entrepreneur. He is known for his non-fiction book Ideas Man and for several widely reported publicity stunts and controversies. He is also the creator of a number of well-known novelty products, such as the Control-A-Woman remote control. Playboy called Simove the 'smartest guy ever' and the Observer has dubbed him a 'Marketing God'.
Contents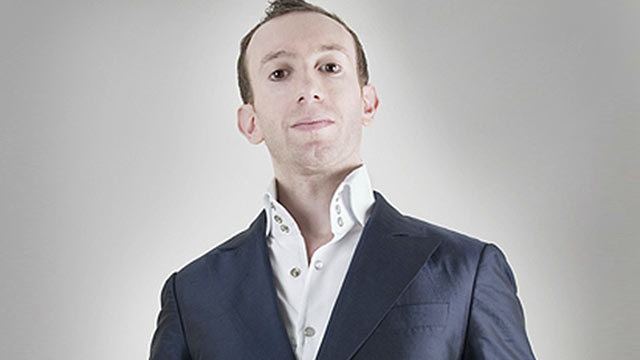 Shed simove how to make an amazing idea
Background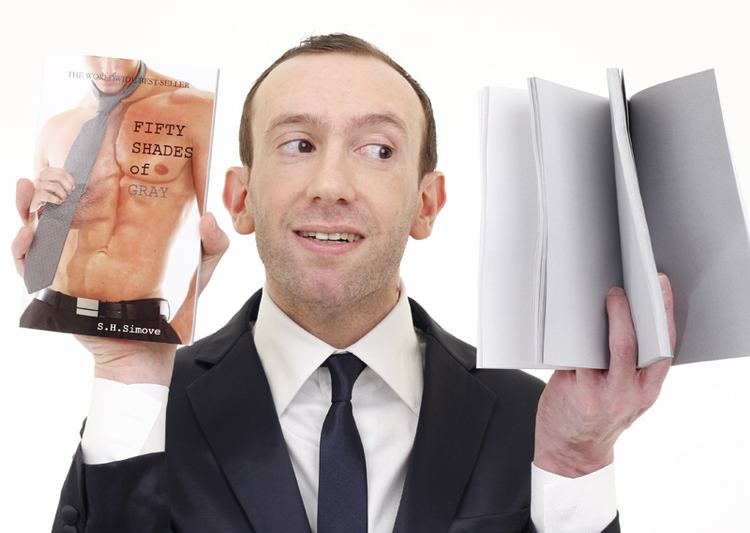 Simove attended Cardiff High School and went on to study Experimental Psychology at Balliol College, Oxford, graduating with a 2:1.
Career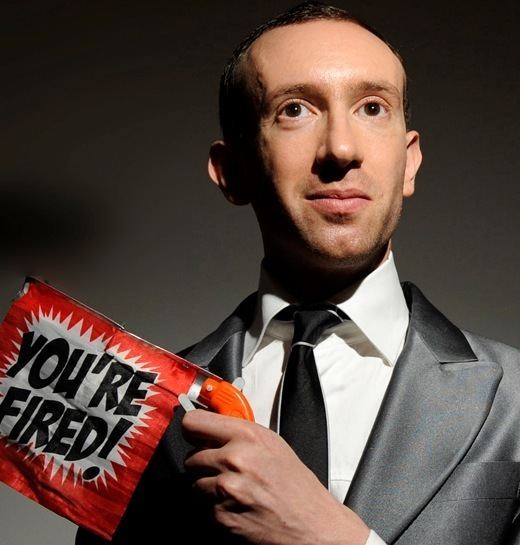 After graduating from University, Simove spent two years working in Disney World, greeting guests as a 16th-century gentleman. In 1994 he joined Planet 24 as a graduate trainee and from 1996 to 2000 worked in various roles on The Big Breakfast including an 18-month period writing and producing the popular Zig and Zag segment.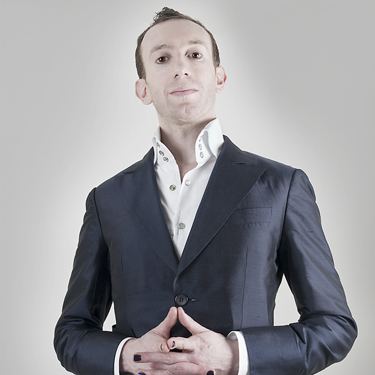 In 2003 he was appointed commissioning editor of Big Brother and continued in this role until 2009. Most notably, he was commissioning editor of Celebrity Big Brother 5 during the internationally reported racism controversy (see below).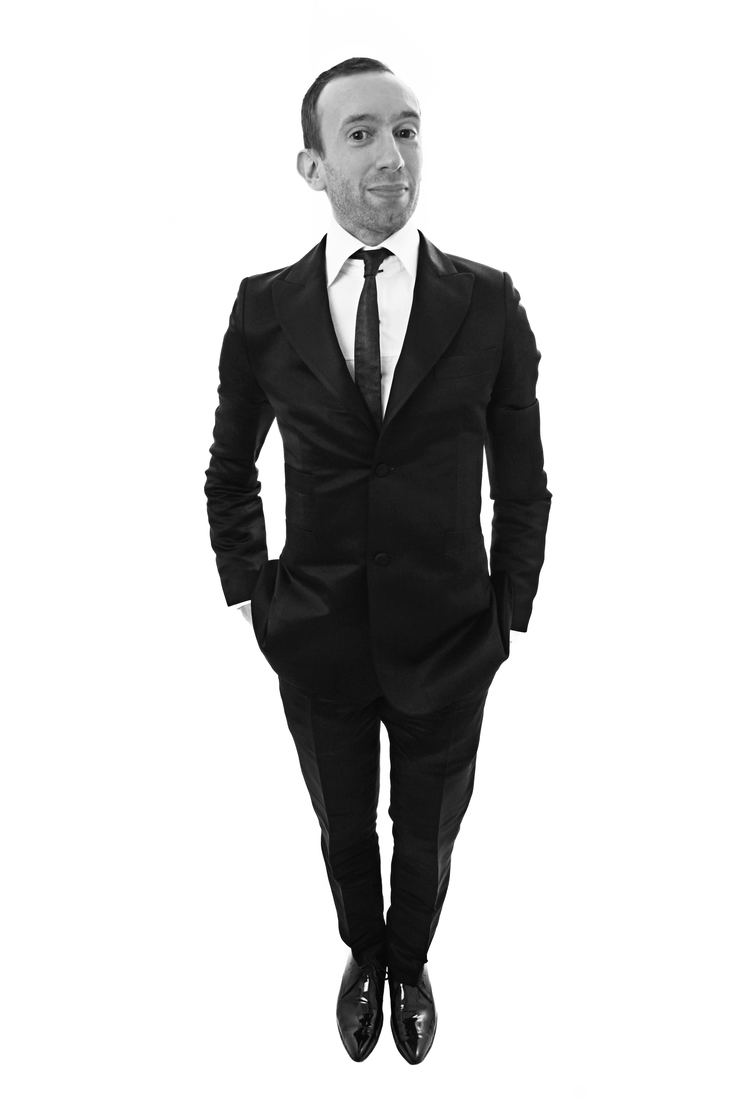 Since 2009 he has focussed on promoting himself as an author, a performer and a novelty product entrepreneur.
In 2011 he was the author of the 200 empty page book 'What Every Man Thinks About Apart From Sex', which sold out very quickly, reached number 44 on the Amazon charts and became a global phenomenon. It was subsequently 'translated' into many languages around the world including Spanish, Croatian, Dutch, Chinese, Japanese and Mongolian. In 2015, Simove was awarded a world record and featured in the 'The Guinness Book Of Records' for the 'most blank pages in a published book'.
In 2017, Simove created and launched a web platform called 'Shinder', a dating app with only one man to date, himself, which received extensive coverage around the world. Subsequently, Tinder took legal action to block Simove's trademark for 'Shinder™'. In July of 2017, Shinder won a PRCA award for 'Best Low Budget Campaign' at the Dare PR awards, beating fifteen other agencies in the final.
Publicity stunts
In 2007 Simove successfully changed his name by deed to 'God' and was subsequently dropped by his bank HSBC who refused to reflect the name change on his current account. HSBC agreed to reinstate his account on the condition that he reverted to his previous name.
In 2008 Simove launched his own currency - 'The Ego' - and minted a One Ego banknote and a 'two cents' coin.
In 2009, to promote his show Ideas Man at the Edinburgh Festival, Simove printed 1000 rolls of promotional toilet paper.
Controversy
In 2001, Simove (at the age of 30) posed as a 16-year-old schoolboy for eight weeks as part of a Channel 4 documentary called Back To School. When the head teacher of the secondary school he was attending discovered the deceit, he and the film crew were ejected and the incident was widely reported in the British national press. The documentary was never broadcast.
In 2005, Simove was denied a trademark by the Trademark Office, even after attending a hearing to appeal the case. Simove subsequently filed for another trademark for the phrase 'The Trademark Office Has No Sense Of Humour'. Despite the Trademark Office objecting yet again, Simove fought the case, proving there was no legal or moral reason for it to be disallowed and was granted the second trademark.
In 2006, Simove was part of the commissioning team that came under fire during the broadcast of Celebrity Big Brother 5, which generated record numbers of complaints following concerns that housemate Shilpa Shetty was subjected to racism by some of the other housemates.
In 2010, one of Simove's products caused controversy in the media after a Borders bookstore in Melbourne, Australia, was forced to defend its decision to stock the Control-A-Woman remote control.
Also in 2010, Apple took legal action over Simove's novelty notepad called the 'iNotepad' claiming it infringed their trademark of 'iPad'. Simove agreed to change the name of his pad to 'Notpad'. Apple also objected to the 'Nice Pear' logo Simove placed on the back and this was also changed to avoid further legal action.
Later the same year, Simove faced trouble when a page from one of his products 'The Cock-A Doodle Pad' which featured line drawings of naked men with spaces in their mid section, was wrongly printed in an origami pad. A customer who bought the origami pad from Hampton Court Palace gave it as a gift to her young nephew who opened it to find a line drawing of a naked man, which happened to be Simove. Simove apologised to the woman involved for the 'unfortunate factory mix up'.
In 2012, Simove launched 'Fifty Shades of Gray' a book containing totally blank pages in fifty different shades of grey. The back jacket of the book described the content inside as 'getting darker and darker as the book goes on'. Random House, publisher of E. L. James's 'Fifty Shades of Grey', sent him a cease and desist letter and Simove was no longer able to sell this title, although a publisher from the Netherlands approached Simove to publish a Dutch version which has now been released as 'Vijftig Tinten Grijs' (100% onofficieel).
Also in 2012, Google successfully took down 'Google Nigeria' a spoof website from Simove featuring the Google logo with text displayed under it that read 'Please enter your account number' and a box with the words' 'Search for inheritance'. Soon after, Simove posted the site on the web again, using a new URL of 'BannedSearchEngine.com'.
In 2014, Simove launched 'The Rampant Rabbi, an adult toy in the shape of a Jewish Scholar. Adult store Ann Summers took legal action to stop Simove from trademarking the name of his product, citing the name was too close to their own product 'The Rampant Rabbit'.
References
Shed Simove Wikipedia
(Text) CC BY-SA