Instruments

Voice, Guitar, Piano




Labels

Independent




Name

Shea Rose




Education

Berklee College of Music




Years active

2010–present




Website

SheaRose.com




Role

Singer-songwriter






Genres

Singer-songwriter, Soul, Rock, Hip Hop, Folk




Associated acts

Queen Latifah, Terri Lynn Carrington, Esperanza Spaulding, Nneka, Alice Smith




Similar People

Wiidope, Queen Latifah, Terri Lyne Carrington, Dutch Rebelle, Will Dailey




Profiles




YouTube

Facebook

Twitter

Instagram
Somebody stole my voice again Shea Rose TEDxBeaconStreet
Shea Rose is a singer-songwriter, performing artist, and music for social change activist. She explores soul, rock, and hip hop while congruently empowering her community and defining herself as a tastemaker and curator of music, fashion and arts culture.
Contents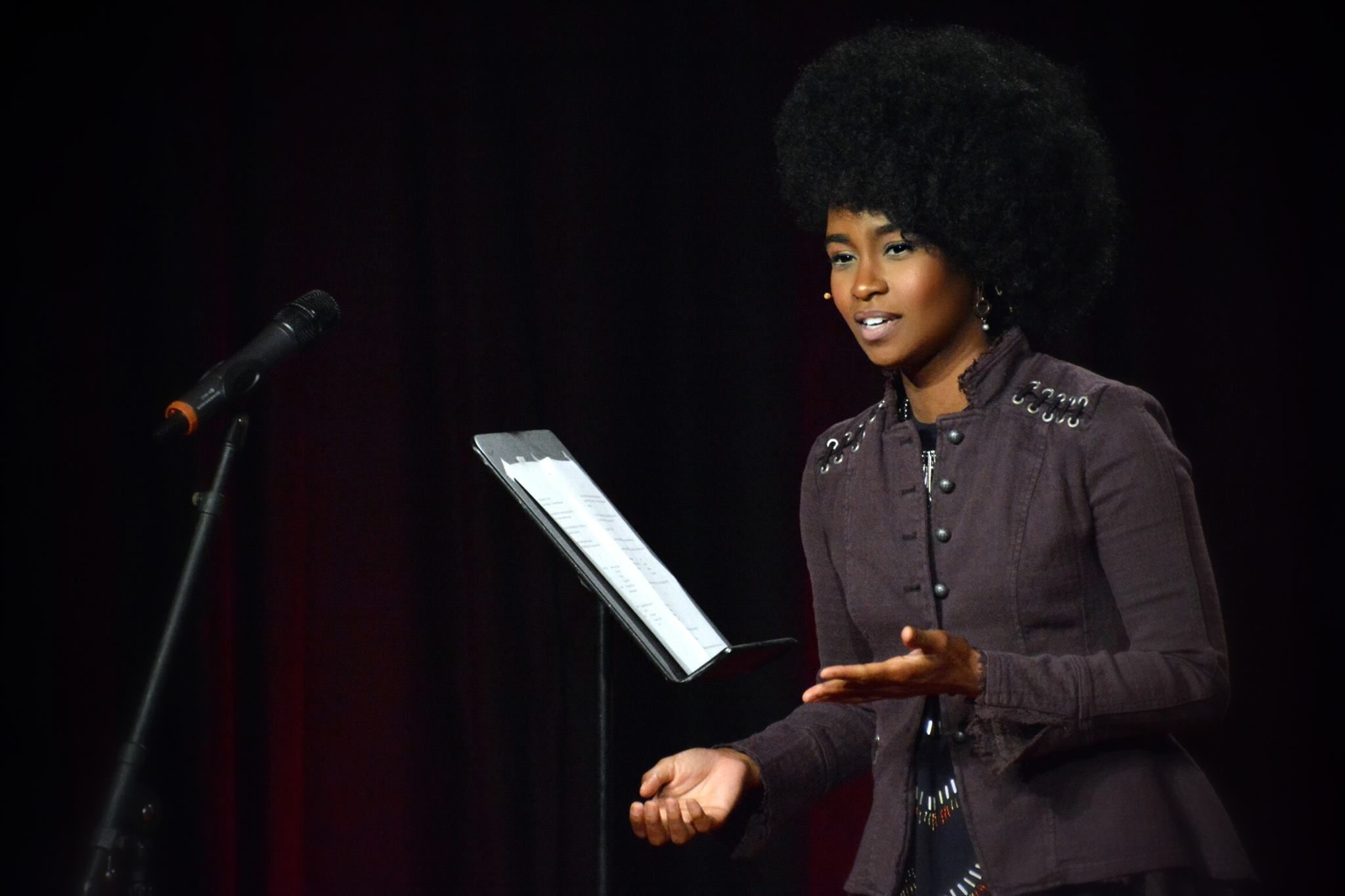 Career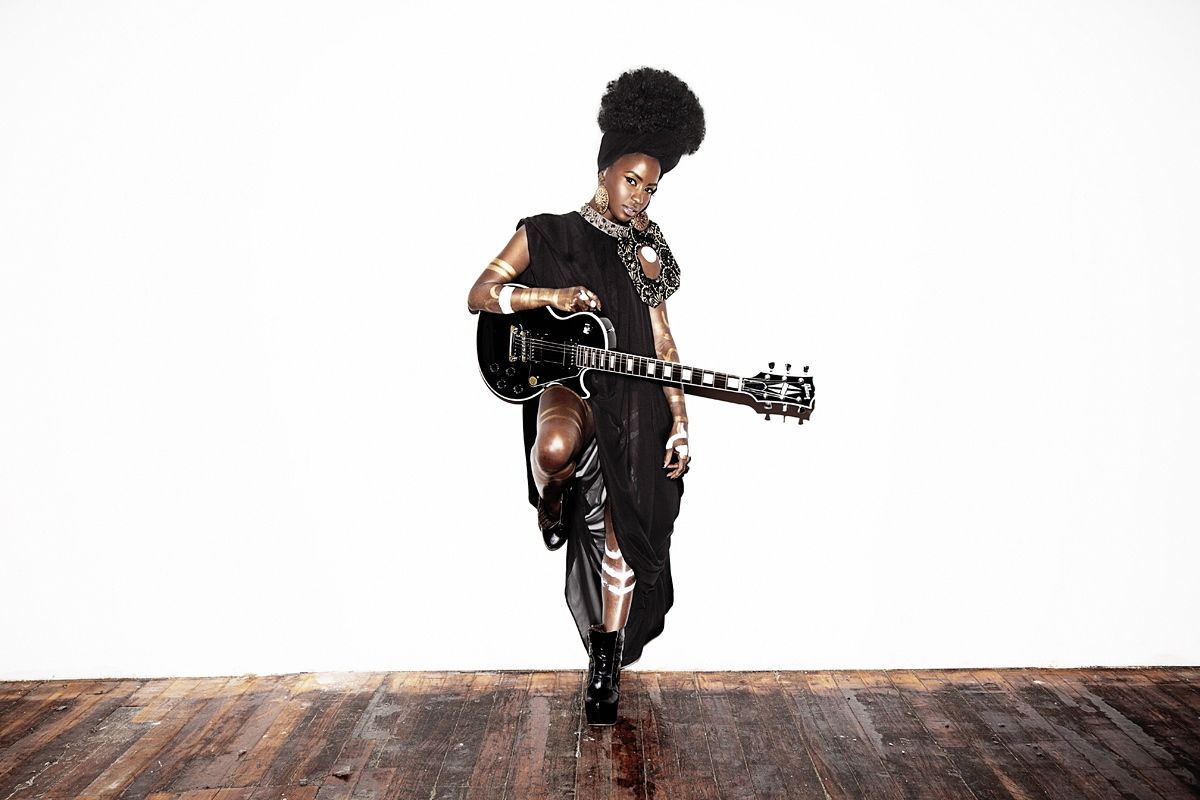 Since graduating from Berklee College of Music in 2011, Shea Rose has been celebrated for her contributions to music, fashion and philanthropy. Hand-picked by legendary musician and actress Queen Latifah for a CoverGirl music campaign and BET Awards appearance, Rose was coined "America's next generation of female talent" and has been described by former Boston Globe music critic Steve Morse as "that rare artist who can bridge diverse styles such as soul, funk, rock, rap and jazz and bring her unique stamp to each."
Music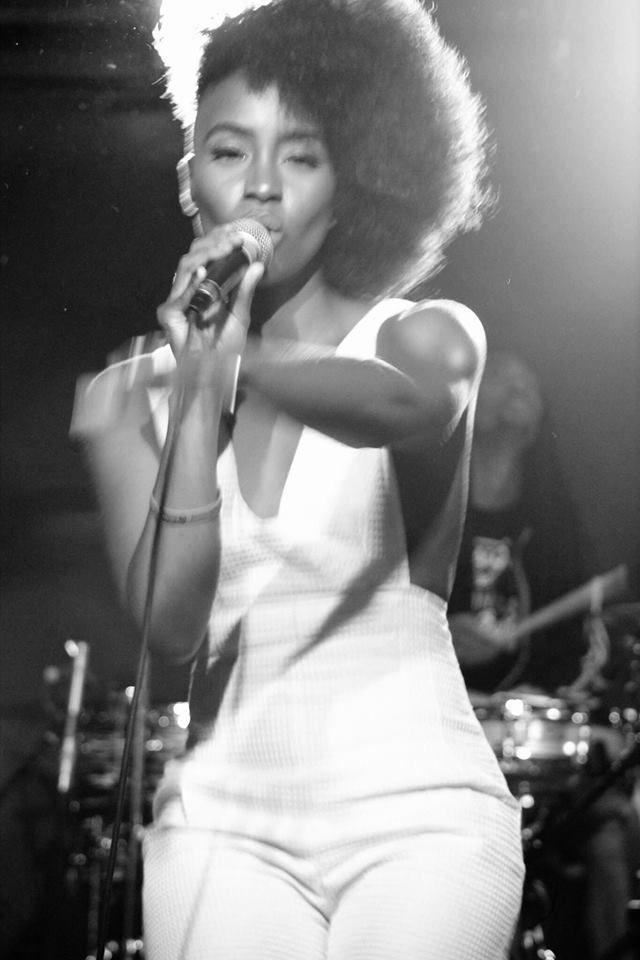 "Rock 'n Rose," Shea Rose's first EP (2010), was an introduction to her genre-blending style, followed a year later by the "Little Warrior" Mixtape (2011). Both releases showcase her range and versatility with songs that highlight her influences, which include Stevie Wonder, Whitney Houston, Lauryn Hill, Amel Larrieux, Jimi Hendrix, Bob Marley, Eva Cassidy, Betty Davis, Grace Jones, Lenny Kravitz, Nina Simone, and visual artist and sculptor Wangechi Mutu.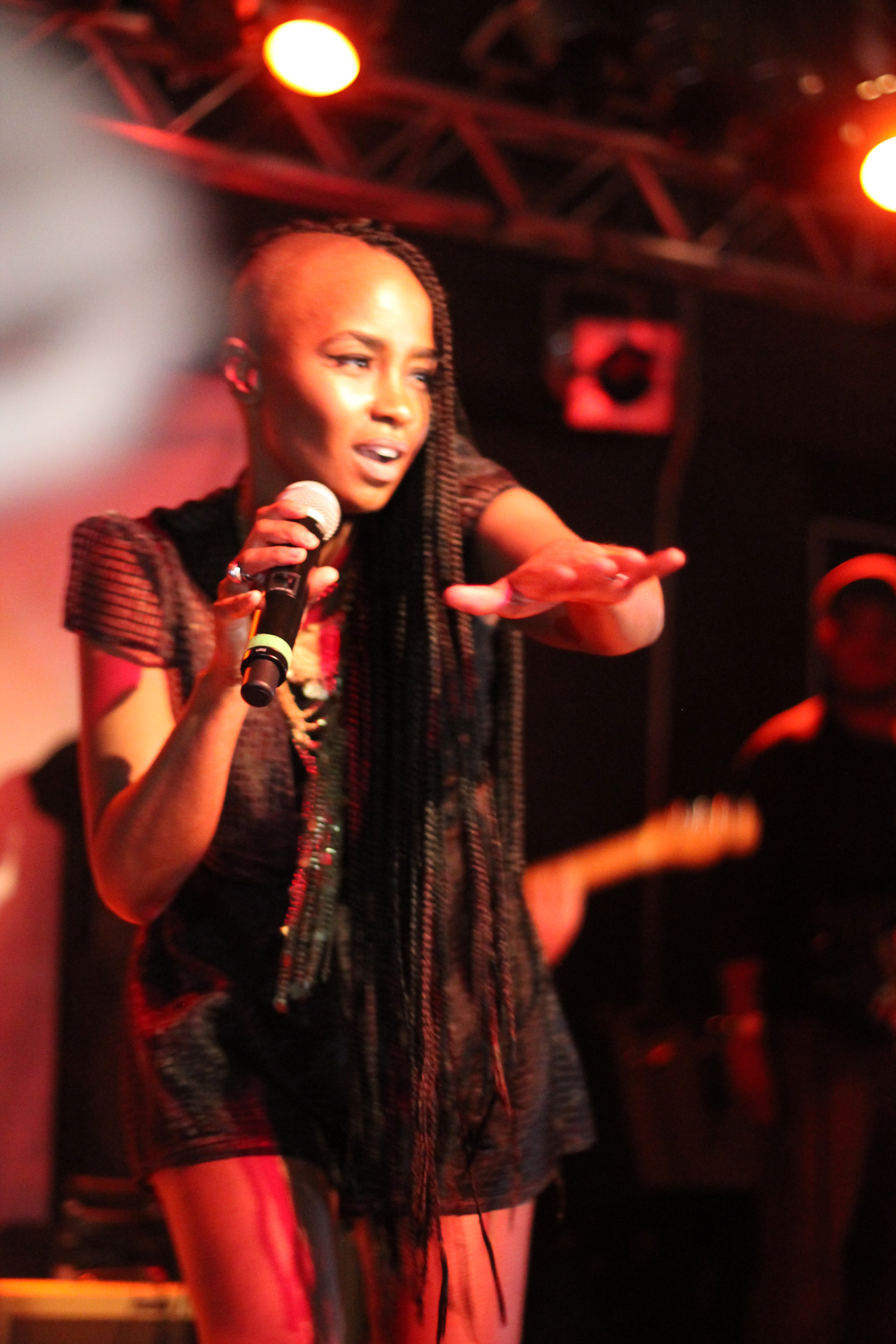 Rose was named the 2012 Pop/R&B Artist of the Year and the 2011 R&B/Soul/Urban/Contemporary Artist of the Year at the Boston Music Awards, and was also labeled the "artist most likely to make an impact on the national stage" by the Boston Globe. In addition to her independent releases, Rose is a featured songwriter and performer on two Grammy award-winning jazz albums, "The Mosaic Project" (2011) and "Money Jungle: Provocative in Blue" (2012), both produced by legendary drummer Terri Lyne Carrington and featuring an all-star cast of musicians including Esperanza Spalding, Patrice Rushen, and the incomparable Herbie Hancock. Rose received a SESAC National Performance Activity Award for her collaboration on "The Mosaic Project" and was honored by the Songwriters Hall of Fame with a scholarship award for "excellence in songwriting."
Rose has shared the stage with Gladys Knight, Macy Gray, Nneka, Alice Smith, Res, and Talib Kweli, and she has performed internationally in Bucharest, Romania, Athens, Greece, Naples, Italy, St. Michaels, Barbados, Santiago/Havana, Cuba and Kingston, Jamaica.
She recently turned down a record deal with Virgin Records, choosing to take an independent path to define herself as an artist and share her music and message of empowerment organically.
With renewed vision and the support of an independent management team, Rose is preparing to release her new, Kickstarter-funded EP, D.T.M.A. (Dance This Mess Around) in 2016. D.T.M.A. redefines Rose as an empowered, multifaceted artist and entrepreneur creating and releasing music on her own terms.
Little Warrior
"Little Warrior" is not only the title of her album, but a moniker that Shea Rose embodies physically and artistically. Rose expresses the "Little Warrior" on stage through her music and fashion sense, and in her daily life with her music for social change initiatives and outreach. She describes a "Little Warrior" as:
Little Warrior: (noun) An Empowered, Independent, Tenacious, and Resilient Woman; A Citizen of the World, Zealous in nature, who uses Amity and Strength as her weapons of choice when presented with any battle.
Rose believes we all have the power to face our battles with faith, strength and courage, embracing our inner warrior.
In the summer of 2015, Rose launched her "Warrior Wednesday" campaign, where she interviewed several Warrior Women in the Boston area explaining what inspires them and their words of wisdom to other young women. Featured guests included Boston City Councilor Ayanna Pressley and Editor and Chief of Boston Common Magazine Lisa Pierpont. One video was shared every Wednesday on Rose's YouTube and social media pages. All videos can be seen featured on her website.
Fashion
In addition to her music accolades, Rose was named one of the "Most Stylish Bostonians," gracing the cover of Boston Globe magazine's annual style issue, and has also appeared on the covers of Improper Bostonian, Exhale and Performer magazines. She's been featured in brand campaigns for CoverGirl, Tory Burch, Puma, Plndr and Converse, and she made her international television debut hosting the "Boston Contemporary" episode of CNN's travel and lifestyle show, "CNNGo."
Philanthropy
Off stage, Rose is dedicated to working with local and national communities through her music for social change initiative, "My Angel Wears A Fro." Her outreach includes volunteering, live and in-studio performances, coaching, workshops, lectures, and clinics. She has worked with over 30 community organizations and served as an AmeriCorps State and National program volunteer for two years. Rose is the recipient of the Berklee College of Music, Walter W. Harp Liberal Arts Music and Society Award for her demonstration of outstanding achievement in research, civic engagement, and performance relating to music and society. She's an "Artist for the Amazon," representing the Amazon Aid Foundation, and recently co-wrote their call-to-action song, "Anthem for the Amazon," to raise awareness about the environmental issues in the rainforest. She is also an artist representative for Music2Life, a non-profit foundation started by Noel Paul Stookey of Peter, Paul and Mary, and partners with the Safer is S.E.X.Y. campaign, spreading HIV awareness amongst teenage girls in underserved communities.
TEDx Talk
Rose was chosen as a speaker for TEDx Beacon Street in the fall of 2014. Her talk, entitled "Somebody Stole My Voice Again," addressed her experience following vocal surgery to remove a polyp:
The voice has been described as the "muscle of the soul". Then why do most of us cringe at the sound of hearing our own voice? Through personal stories and singing, Shea Rose, a two-time Boston Music Award winner and Berklee College of Music graduate, shares what she discovered about the human voice, after a major surgery on her vocal cords.
The full talk is available to view on YouTube.
Isabella Stewart Gardner Museum RISE Series
Currently, Rose is curating the RISE Music Series at the Isabella Stewart Gardner Museum in Boston with Composer/Producer Simone Scazzocchio. RISE features local, national, and international aspiring and established artists from the realms of pop, rock, and hip-hop. Since September 2015, Rose and Scazzocchio have brought artists including KING, Yuna, Will Dailey, and Goapele to the museum's performance space and sonic cube, Calderwood Hall.
Awards
2010: Chosen by Queen Latifah as spokesmodel for CoverGirl Ignite Your Persona campaign
2011: Boston Music Awards Winner, Artist of the Year, R&B/Soul/Urban Contemporary
2012: Boston Music Awards Winner, Artist of the Year, Pop/R&B
2012: SESAC Award for collaboration on Grammy Winning Jazz Album, "The Mosaic Project"
2012: Songwriters Hall of Fame Abe Olman Scholarship Award recipient for 'Excellence in Songwriting'
2012: Red Bull Soundstage/Universal Music Group featured artist and fan-driven contest winner, featured at SXSW
2013: Boston Music Awards Nominee, Female Vocalist Of The Year
2014: Boston Music Awards Nominee, Pop/R&B Artist of the Year
2015: Boston Music Awards Nominee, R&B Artist of the Year, Pop Artist of the Year
Independent Releases
2010 Rock 'n Rose (EP)
2011 Little Warrior (mixtape)
Collaborations
Terri Lyne Carrington - The Mosaic Project (Concord Jazz, 2011) Grammy Winner
Terri Lyne Carrington - Money Jungle: Provocative in Blue (Concord Jazz, 2013) Grammy Winner
References
Shea Rose Wikipedia
(Text) CC BY-SA
Shea Rose Photo by Marcus Smitha
Shea Rose Photo by Jen Vesp
Shea Rose TEDx Beacon Street Talk