Spouse

Chip Harris (m. 1994)







Full Name

Shawn Nichols Weatherly

Nominations

Primetime Emmy Award for Outstanding Individual Achievement in Informational Programming

Movies and TV shows




Similar People

Chat Silayan,

Jineane Ford

, Gregory J Bonann, Maye Brandt, Michael Berk




Children

Jesse Harris, Jack Harris
Shawn weatherly usa miss universe 1980 personal interview close up
Shawn Nichols Weatherly (born July 24, 1959) is an American actress and beauty queen who won the titles of Miss USA and Miss Universe in 1980. She went on to star as Cadet Karen Adams in the film Police Academy 3: Back in Training (1986), and as Jill Riley in the first season of the TV series Baywatch (1989–90).
Contents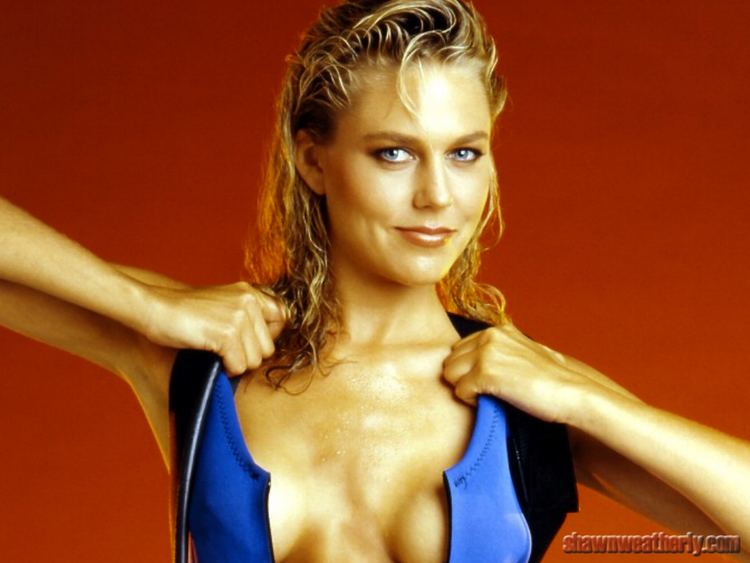 Shawn weatherly usa miss universe 1980 swimsuit competition
Early life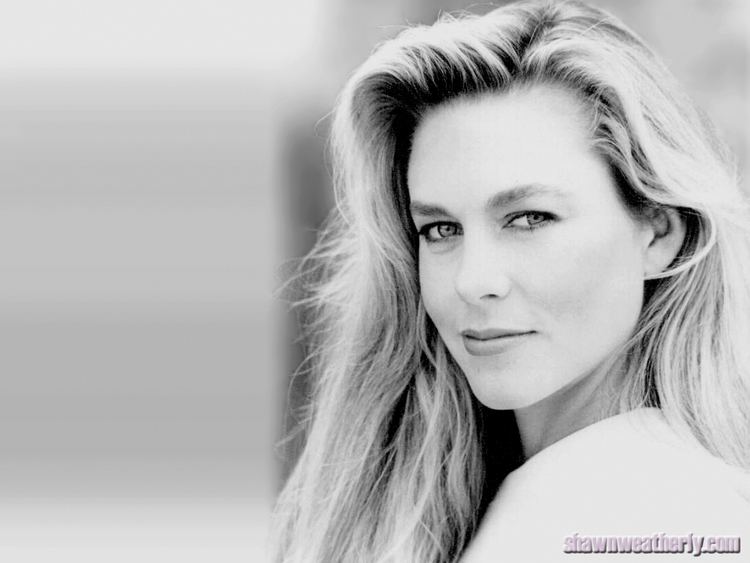 The youngest of three children, Weatherly was born in San Antonio, Texas, to her mother Joanne (herself a former Christian Dior model), and her father who was a member of the US Air Force stationed in San Antonio. When she was 9, her family moved to Sumter, South Carolina, where she spent the remainder of her childhood years. She is a class of 1977 graduate of Sumter High School. Weatherly attended Clemson University as a nursing major. During this time she was also a member of Delta Delta Delta sorority.
Beauty pageants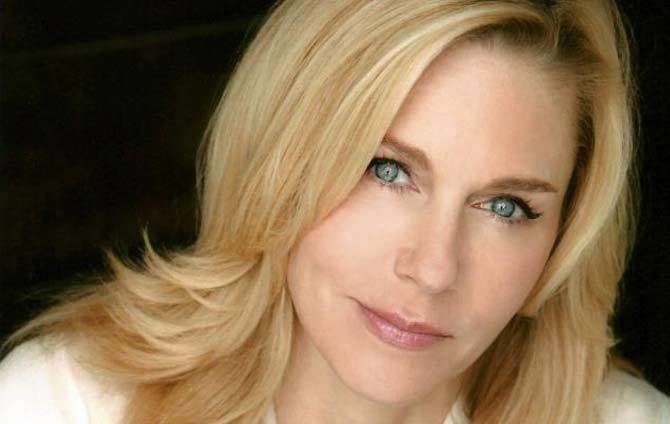 The Miss USA 1980 pageant was televised live from Biloxi, Mississippi. Weatherly won the preliminary competition by a clear margin, and went on to win all three rounds of the final competition (interview, evening gown, and swimsuit). She was the only woman to score above 9.0 in the preliminary rounds and in the swimsuit and evening gown competitions. Weatherly was the second contestant from South Carolina to win the title.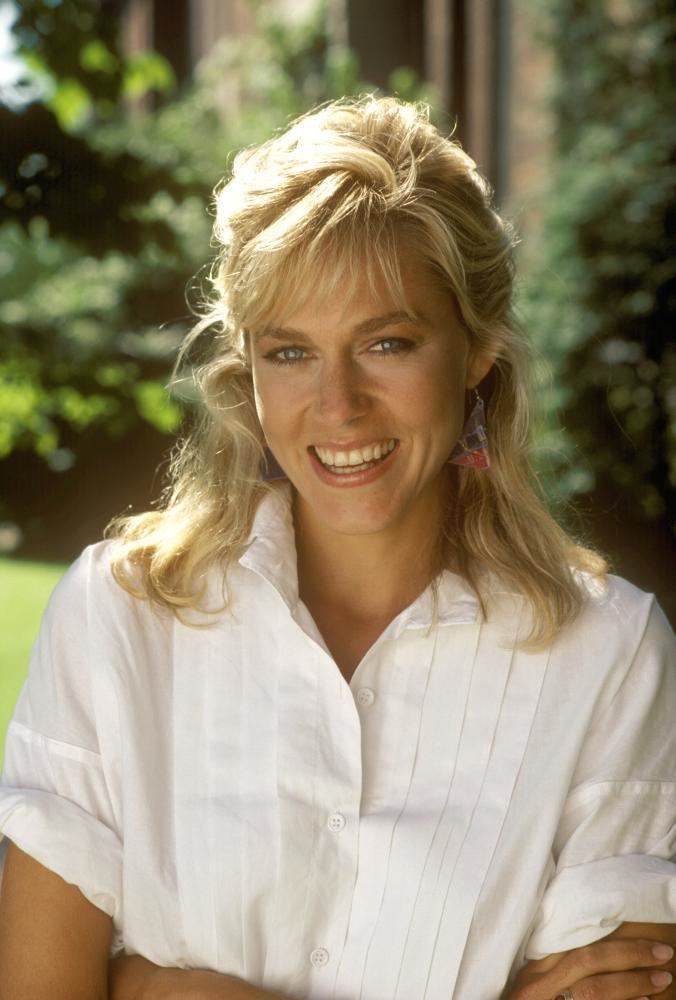 In July 1980, Weatherly competed in the Miss Universe pageant held in Seoul, South Korea, where again she won all rounds of competition. Her closest rivals were Miss Scotland Linda Gallagher, who was first runner-up, and Denyse Nottle of New Zealand (who placed second in the interview and swimsuit competitions), who was second runner-up.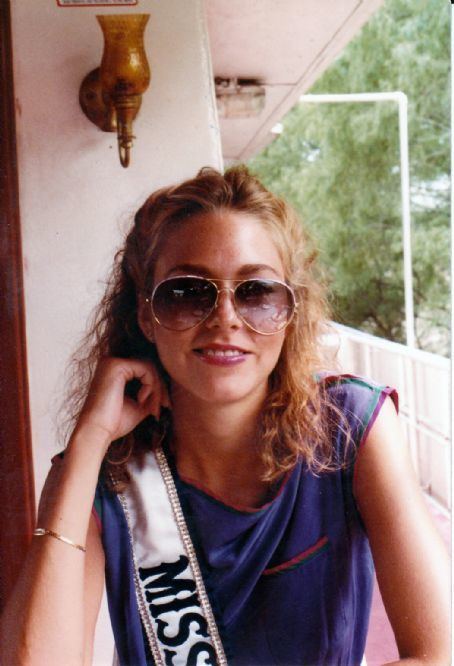 Weatherly was the fifth Miss Universe from the United States. Miriam Stevenson, the only other Miss USA from South Carolina, had won the Miss Universe title in 1954, making South Carolina one of the most successful states in the national pageant circuit. After Weatherly, no Miss USA would become Miss Universe until Chelsi Smith in 1995.
Film and television
She is best known for her work as Jill Riley on the television show Baywatch and for the early reality show Oceanquest, which had Weatherly swimming with sharks. (Her father died while Oceanquest was in production.) She played a small part on a Dukes of Hazzard episode, "Coy vs. Vance," and in various other shows. She also had a main role in the 1986 comedy film Police Academy 3: Back in Training. In 2014, she was in the horror comedy film, Love in the Time of Monsters.
Personal life
In 1994 she married Chip Harris and they have two children together. Previously she had relationships with Lee Majors and Dwight Clark.
Filmography
Actress
2014
Love in the Time of Monsters
as
Marianna
2010
Cold Case (TV Series)
as
Bunny Hargreave '10
- The Runaway Bunny (2010) - Bunny Hargreave '10
2000
V.I.P. (TV Series)
as
Margot Burns
- Throw Val from the Train (2000) - Margot Burns
1999
Chicago Hope (TV Series)
as
Carol Derricks
- Vigilance and Care (1999) - Carol Derricks
1998
The Wonderful World of Disney (TV Series)
as
Mrs. Bozell
- Safety Patrol (1998) - Mrs. Bozell
1998
Dancer, Texas Pop. 81
as
Sue Ann
1995
Murder, She Wrote (TV Series)
as
Kate Danbury
- Shooting in Rome (1995) - Kate Danbury
1992
Jack's Place (TV Series)
as
Ali
- Solo (1992) - Ali
1992
Amityville 1992: It's About Time (Video)
as
Andrea Livingston
1991
Thirtysomething (TV Series)
as
Rita Dumar
- A Stop at Willoughby (1991) - Rita Dumar
1990
Thieves of Fortune
as
Petra Christopher(Peter)
1989
Baywatch (TV Series)
as
Jill Riley
- Shark Derby (1990) - Jill Riley
- Eclipse (1990) - Jill Riley
- Snake Eyes (1990) - Jill Riley
- Muddy Waters (1990) - Jill Riley
- We Need a Vacation (1990) - Jill Riley
- Home Cort (1990) - Jill Riley
- Armored Car (1990) - Jill Riley
- The Reunion (1989) - Jill Riley
- Shelter Me (1989) - Jill Riley
- The Cretin of the Shallows (1989) - Jill Riley
- Cruise Ship (1989) - Jill Riley
- Rookie School (1989) - Jill Riley
- The Drowning Pool (1989) - Jill Riley
- The Sky Is Falling (1989) - Jill Riley
- Message in a Bottle (1989) - Jill Riley
- Second Wave (1989) - Jill Riley
- Heat Wave (1989) - Jill Riley
- In Deep (1989) - Jill Riley
1990
Shadowzone
as
Dr. Kidwell
1989
Baywatch: Panic at Malibu Pier (TV Movie)
as
Jill Riley
1988
Beverly Hills Buntz (TV Series)
- Cannon-Aid (1988)
1987
J.J. Starbuck (TV Series)
as
Jill Starbuck
- Rag Doll (1988) - Jill Starbuck
- A Song from the Sequel (1988) - Jill Starbuck
- Murder by Design (1988) - Jill Starbuck
- The Circle Unbroken (1988) - Jill Starbuck
- The 6 % Solution (1987) - Jill Starbuck
- Graveyard Shift (1987) - Jill Starbuck
- Gold from the Rainbow (1987) - Jill Starbuck
- Incident at Sam September (1987) - Jill Starbuck
- First You've Got to Go to the Picnic (1987) - Jill Starbuck
- The Blimpy Who Yelled Blue (1987) - Jill Starbuck
- Murder in E Minor (1987) - Jill Starbuck (credit only)
- A Killing in the Market (1987) - Jill Starbuck
- Pilot (1987) - Jill Starbuck
1988
Private Eye (TV Series)
- Hollywood Confidential (1988)
1987
The New Adventures of Beans Baxter (TV Series)
as
Svetlana
- There's No Place Like Omsk (1987) - Svetlana
- Beans Meets Shawn Weatherly (1987) - Svetlana
1987
Summer Breeze (TV Series)
as
Amy Dupree
- Pilot (1987) - Amy Dupree
1987
Matlock (TV Series)
as
Debra O'Keefe
- The Rat Pack (1987) - Debra O'Keefe
1987
The New Leave It to Beaver (TV Series)
as
Christine
- Super Sunday (1987) - Christine
1986
Police Academy 3: Back in Training
as
Cadet Adams
1985
Amazing Stories (TV Series)
as
Beauty Pageant Contestant
- Remote Control Man (1985) - Beauty Pageant Contestant
1985
Hunter (TV Series)
as
Sherry
- The Shooter (1985) - Sherry
1984
Cannonball Run II
as
Blake's Girl (as Shawn Wetherly)
1984
Shaping Up (TV Series)
as
Melissa McDonald
- Mixed Nuts (1984) - Melissa McDonald
- I Should Have Danced All Night (1984) - Melissa McDonald
- Defusing the Muse (1984) - Melissa McDonald
- Ex Pede Hercuelum (1984) - Melissa McDonald
- Baby Be Mine (1984) - Melissa McDonald
1983
Lottery! (TV Series)
- Boston: False Illusion (1983)
1983
T.J. Hooker (TV Series)
as
Claudia Cole
- Blue Murder (1983) - Claudia Cole (uncredited)
- Matter of Passion (1983) - Claudia Cole
- The Shadow of Truth (1983) - Claudia Cole
- Carnal Express (1983) - Claudia Cole
1983
Happy Days (TV Series)
as
Sissy
- Where the Guys Are (1983) - Sissy
1983
The A-Team (TV Series)
as
Woman driving through garage
- Recipe for Heavy Bread (1983) - Woman driving through garage
1983
The Dukes of Hazzard (TV Series)
as
Billie Ann Baxley
- Coy vs. Vance (1983) - Billie Ann Baxley
Self
-
What an Institution: The Story of Police Academy (Documentary) (post-production)
as
Self
2020
The making of Mind Games (Documentary)
as
Self
2005
Class of... (TV Series)
as
Self
- 1989: Life After Baywatch (2005) - Self
2001
E! True Hollywood Story (TV Series documentary)
as
Self
- Baywatch (2001) - Self
1987
The New Hollywood Squares (TV Series)
as
Self - Panelist
- Episode dated 14 December 1987 (1987) - Self - Panelist
1986
Miss Universe Pageant (TV Special documentary)
as
Self - Judge
1985
Oceanquest (TV Series documentary)
as
Self
- Treasures of the Deep (1985) - Self
- Of Men, Myths and Monsters (1985) - Self
- The Beginning (1985) - Self
1984
Battle of the Network Stars XVI (TV Special)
as
Self - ABC Team
1983
The Bob Braun Show (TV Series)
as
Self - Actress
- Episode dated 16 March 1983 (1983) - Self - Actress
1982
Inside America (TV Series)
as
Self - Correspondent
- Episode #1.1 (1982) - Self - Correspondent
1981
Family Feud (TV Series)
as
Self - Celebrity Contestant / Self - Celebtrity Contestant
- International Beauties Contest: Miss USA vs Miss Universe: Game 5 (1981) - Self - Celebrity Contestant
- International Beauties Contest: Miss USA vs Miss Universe: Game 4 (1981) - Self - Celebrity Contestant
- International Beauties Contest: Miss USA vs Miss Universe: Game 3 (1981) - Self - Celebrity Contestant
- International Beauties Contest: Miss Universe vs Miss USA: Game 2 (1981) - Self - Celebtrity Contestant
- International Beauties Contest: Miss Universe vs Miss USA: Game 1 (1981) - Self - Celebrity Contestant
1980
The Don Lane Show (TV Series)
as
Self
- Episode dated 3 November 1980 (1980) - Self
1980
Good Morning America (TV Series)
as
Self
- Episode dated 30 July 1980 (1980) - Self
1980
Miss Universe Pageant (TV Special)
as
Self - Miss USA (Miss Universe 1980)
1980
Miss USA Pageant (TV Special)
as
Self - Miss South Carolina USA (Miss USA 1980)
Archive Footage
2004
Police Academy 3: Back in Training - All Washed Up: Floating Memories (Video documentary short)
as
Cadet Adams (uncredited)
1990
Baywatch (TV Series)
as
Jill Riley
- Freefall (1996) - Jill Riley
- Shark's Cove (1992) - Jill Riley (uncredited)
- The Chamber (1992) - Jill Riley (uncredited)
- The Big Race (1990) - Jill Riley (uncredited)
References
Shawn Weatherly Wikipedia
(Text) CC BY-SA