League

NBL




Name

Shawn Redhage




Role

Basketball Player




Position

Power forward




Listed height

203 cm (6 ft 8 in)




Height

2.03 m




Pro career

2004




Listed weight

103 kg (227 lb)




Weight

103 kg







Born

21 January 1981 (age 34) Jacksonville, Florida (

1981-01-21

)


High school

Lincoln East (Lincoln, Nebraska)




College

Arizona State (1999–2003)




Profiles




Twitter




Education

Arizona State University




Nationality

American / Australian



Shawn redhage dislocates hip 23 1 11
Shawn Michael Redhage (born 21 January 1981) is an American-Australian professional basketball player for the Perth Redbacks of the State Basketball League (SBL). He played four years of college basketball for Arizona State University before moving to Australia in 2004 to play professionally. After spending time in the SEABL and with the New Zealand Breakers, Redhage joined the Perth Wildcats in 2005 and went on to become one of the franchise's all-time great players.
Contents
Throughout an illustrious career, Redhage cemented his status in NBL history with a number of accolades, having won four NBL titles (2010, 2014, 2016, 2017) while featuring in four All-NBL teams (2008, 2009, 2010, 2013) and winning the Gordon Ellis Medal as the Perth Wildcats most valuable player six times—tied with Ricky Grace for most by a player in the team's history. He also captained the team from 2009 to 2013. Known as "The Scoring Machine", Redhage spent his early years in the NBL as a force on the interior before becoming known for his knockdown ability from deep as his career progressed.
Perth wildcats shawn redhage game saving block 2012 grand final game two
High school career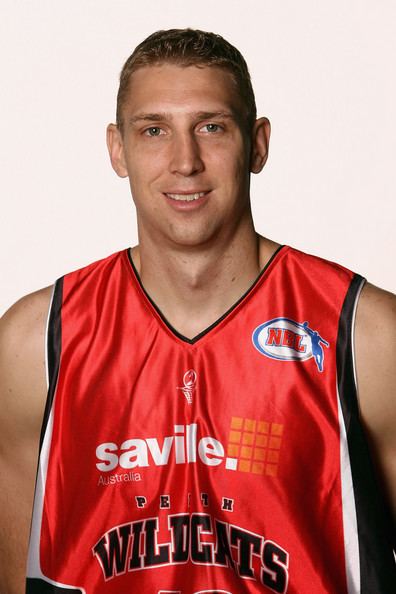 Redhage was born in Jacksonville, Florida but grew up in Lincoln, Nebraska. He attended Lincoln East High School, where he played for the school's basketball team in each of his four years. He averaged 22.1 points and nine rebounds in 1997–98 and 21.0 points and 9.4 rebounds in 1998–99. He led the team to a 19–3 record in senior season (1998–99) and was subsequently named Nebraska Player of the Year (honorary captain) and Class A first-team all-state by the Omaha World-Herald. He ended his career as the school's career leader for rebounds (554), assists (315) and blocks (235), while finishing second in points with 1,206. He also became the second Lincoln East player (after Alex Stivrins in 1979–80) to make the Omaha World-Herald All-Nebraska first-team as a junior and senior.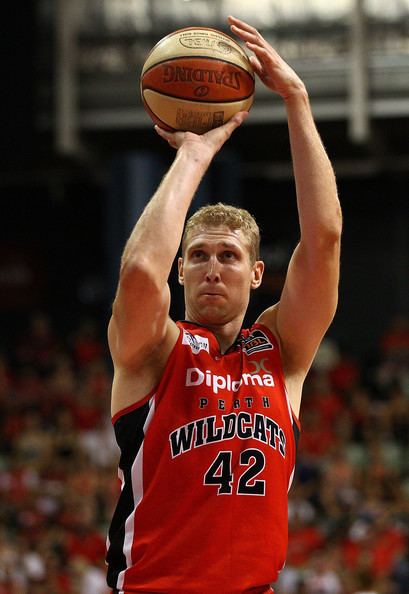 Redhage was also an accomplished prep soccer player, as he led his team to the state championship and was a three-year letterwinner.
College career
Redhage moved to Arizona State for college, where he joined the Sun Devils for the 1999–2000 season. As a freshman, he posted double-digits 14 times and matched the ASU freshman record with 28 starts. On 20 November 1999, he had a season-best 17 points against Texas en route to Puerto Rico Shootout All-Tournament honors. In 32 games, he averaged 8.3 points, 3.7 rebounds and 2.0 assists per game.
As a sophomore in 2000–01, Redhage established himself as one of the top student-athletes at Arizona State and in the Pac-10 as he earned Pac-10 All-Academic selection. In the Sun Devils' season opener, Redhage scored 19 points against Tulsa. On 30 December 2000, he had a season-best game with 19 points and 12 rebounds against Charlotte. He appeared in 29 games for the Sun Devils while making 24 starts, and averaged 8.1 points, 4.2 rebounds and 2.1 assists per game.
As a junior in 2001–02, Redhage was a Pac-10 All-Academic pick for the second straight year. On 2 February 2002, he had a season-high 13 points against California. Redhage came off the bench in all 29 games he played in 2001–02, averaging career-low numbers of 5.2 points, 2.6 rebounds and 1.2 assists per game.
As a senior in 2002–03, Redhage was a Pac-10 All-Academic pick for the third straight year. On 8 February 2003, he had a career-best performance off the bench against Washington. He had a career-high 29 points on 8-of-11 from the floor, had career highs in free throws made (11) and attempted (18), and posted season highs in rebounds (eight), assists (five) and minutes (34) in ASU's 79–77 overtime win. His 29 points marked the most by a Sun Devil off the bench in school history. Five days later against USC, he had 16 points and a career high-tying 12 rebounds for the second double-double of his career. Redhage finished the season with 13 double-figure scoring games and earned 2003 Verizon Academic All-District VIII honors. In 32 games (seven starts), he averaged 8.3 points, 3.8 rebounds and 1.8 assists per game.
Redhage concluded his college career with a 3.61 grade point average, and in December 2007, he finished his B.S. in Construction (General Building Construction) and graduated Magna Cum Laude.
SEABL and New Zealand Breakers (2004–2005)
After going undrafted in the 2003 NBA draft, Redhage moved to Australia in 2004 and joined the NW Tasmania Thunder of the South East Australian Basketball League (SEABL). He won four player of the week awards on his way to claiming the league MVP honour. In his rookie season, he averaged 35 points and 15 rebounds per game.
His strong season in the SEABL earned him a contract with the National Basketball League's New Zealand Breakers for the 2004–05 season. He made an impressive start to the season and was one of the Breakers' stand-out performers in the early clashes. However, after a form slump in mid-November, Redhage's court time dwindled and he was eventually released on 6 December 2004. In 13 games for the Breakers, he averaged 12.2 points, 4.6 rebounds and 1.4 assists per game.
Redhage subsequently returned to the SEABL in 2005 after signing with the Bendigo Braves. He had an outstanding year with the Braves as he earned SEABL South MVP honors for a second time and guided the team to an ABA National Finals berth with a second straight SEABL South title win. He went on to earn ABA Finals All-Star Five honors after helping the Braves win the ABA championship. In two SEABL seasons, he earned two SEABL South MVP awards, two SEABL South championships, two ABA Finals All-Star Five selections, and two ABA Grand Final appearances. Of these grand final appearances, he was runner-up in 2004 with the Thunder and was victorious in 2005 with the Braves.
Birth of "The Scoring Machine" (2005–2009)
Following the 2005 SEABL season, Redhage moved west to join the Perth Wildcats in an attempt to revitalise his NBL career. Redhage made an immediate impact with the Wildcats as he set the tone for his impending career with a 27-point debut against the Adelaide 36ers on 2 September 2005. He went on to average 20 points and nine rebounds per game during the 2005–06 NBL season and subsequently finished second in the league's MVP voting while earning All-NBL Second Team honours.
Redhage was a dominant force for the Wildcats over his first four seasons. He averaged at least 19 points and eight rebounds every year between 2005/06 and 2008/09 and subsequently earned a place in the All-NBL Team in four straight seasons. He was also a four-time Gordon Ellis Medalist during this time for being the Wildcats Club MVP. In 2007/08, he averaged a career-best 22.9 points per game and set his career high for points in a game with 40 on 10 October 2007 against the Adelaide 36ers. His scoring prowess over the early portion of his career earned him the nickname "The Scoring Machine". However, while his individual game was superb, Redhage was unable to lead the Wildcats to a grand final berth despite appearing in the playoffs in each of his first four seasons.
Redhage was naturalised and became an Australian citizen on 12 January 2008. He subsequently played for Australia at the 2008 Beijing Olympics.
First NBL Championship (2009–10)
In September 2009, Redhage was appointed captain of the Perth Wildcats ahead of the 2009–10 NBL season, replacing Paul Rogers as skipper. With the inclusion of Kevin Lisch, Luke Schenscher and Jesse Wagstaff in 2009/10, combined with the league's decision to move to the 40-minute game format, Redhage's scoring average dropped by four points, but he still managed to lead the team with 15.1 per game. Behind Redhage, Lisch, Damian Martin and coach Rob Beveridge, the Wildcats won their recording-setting fifth NBL title in March 2010 with a 2–1 grand final series win over the Wollongong Hawks. Despite his drop in scoring, Redhage was named to the All-NBL First Team for the second time in his career (the first being in 2007/08) and earned his fifth straight Gordon Ellis Medal.
Possible career-ending injury (2010–11)
In April 2010, with the hopes of being part of a golden era at the Wildcats, Redhage re-signed with the team on a three-year deal. However, on 23 January 2011, his season came to an end after dislocating his hip during the Wildcats' 77–76 loss to the Adelaide 36ers in Adelaide. It was originally feared that it could be a career-ending injury with there being a real possibility at the time of him requiring a hip replacement. The injury occurred after Redhage lunged for a contested ball in a way that punched the head of his femur through his pelvis, breaking the bone and dislocating the joint. For the first time since joining the Wildcats in 2005, Redhage was injured and out of action. The Wildcats lost four consecutive games after their skipper was whisked to the US for surgery, winning only two from the remaining eight. Despite missing the second half of the season, Redhage shared the Gordon Ellis Medal with Kevin Lisch for 2010/11.
Return to action and grand final (2011–12)
Redhage made a remarkable returned to the Wildcats' line-up for the start of the 2011–12 season, as he played in their season opener against the 36ers in Adelaide on 8 October 2011. In the arena where his horrific injury occurred nine months earlier, Redhage scored a game-high 26 points to lead the Wildcats to a 102–69 win. After just narrowly missing out on the opening round's Player of the Week award, Redhage went on to earn Player of the Week honours for Round 2 after recording 21 points, seven rebounds and four assists in a 92–76 win over the Melbourne Tigers on 14 October 2011. Redhage concluded the season by earning Player of the Week honours for Round 25 after scoring 19 points and adding seven rebounds, two steals, one assist and one blocked shot to help the Wildcats finish the regular season with a 72–71 road win over Melbourne. With a 19–9 record, the Wildcats entered the NBL Finals as the second seed. After defeating the Gold Coast Blaze 2–1 in the semi-finals, the Wildcats moved on to the NBL Grand Final series, where they faced the New Zealand Breakers. After losing to the Breakers in Game 1 in Auckland, the Wildcats looked down and out in Game 2 in Perth also. All looked lost for Perth in Game 2, who trailed the Breakers for much of the game, but the Wildcats snatched a thrilling one-point lead with less than a minute to play and held on to defeat the Breakers 87–86. Redhage forced the NBL Grand Final to a third and deciding game with a memorable final-second block on Breakers guard C. J. Bruton. However, the Wildcats went on to lose Game 3 back in Auckland, with the Breakers taking out a 79–73 victory despite a team-high 18 points from Redhage.
Another grand final appearance (2012–13)
After being named MVP of the NBL's preseason competition, Redhage went on to represent the South All-Stars in the NBL All-Star Game held in Adelaide on 22 December 2012. In January 2013, Redhage was joined in the co-captain position by Damian Martin after Brad Robbins, who had served as co-captain alongside Redhage for two and a half seasons, retired in December 2012. Later, on 4 February 2013, Redhage was named in the Perth Wildcats 30th Anniversary All-Star team.
The 2012–13 NBL season saw the New Zealand Breakers (24–4) and the Perth Wildcats (22–6) dominate the competition, and as it would be, both teams returned to the grand final series to face off for the second straight year. However, this time, the Breakers swept the Wildcats to win the series 2–0.
Second NBL Championship (2013–14)
Following the 2012–13 season, coach Rob Beveridge and import Kevin Lisch both moved on after four stellar seasons with the Wildcats. Swingman Cameron Tovey also departed after announcing his retirement, leaving the Wildcats with their biggest turnover in players since before the Beveridge/Lish era. Despite a number of Redhage's long-time adversaries moving on, he re-committed to the Wildcats on 7 May 2013, re-signing with the team for three more seasons.
Heading into the 2013–14 season, Redhage relinquished the captaincy to Damian Martin. The Wildcats were favourites to take out their sixth NBL title thanks to a solid roster which included new coach Trevor Gleeson and two new explosive and athletic imports in James Ennis and Jermaine Beal. Despite no longer being the potent "scoring machine" he once was, Redhage was still a solid contributor for the Wildcats in 2013/14, as he was the team's third leading scorer at 13.6 points per game behind Ennis (21.2) and Beal (15.6). The trio led the Wildcats to an 8–0 start, which resulted in a 21–7 record to conclude the regular season as minor premiers. After defeating the Wollongong Hawks 2–1 in the semi-finals, the Wildcats moved on to their third straight grand final series and fourth since 2010. There they faced their chief rival, the Adelaide 36ers. After two gruelling contests in Games 1 and 2, the Wildcats overpowered the 36ers in Game 3 in Perth, winning 93–59 to take out their sixth NBL championship. With Ennis in foul trouble during Game 3, Redhage played 34 minutes and scored a team-high 16 points to help claim his second NBL title.
Entering the record books (2014–15)
On 17 October 2014, in the second game of the 2014–15 season, Redhage scored 15 points against the Wollongong Hawks in his 300th NBL game. Later that year, on 18 December, Redhage played his 300th game as a Wildcat in a 78–74 loss to the Sydney Kings. He became just the sixth player to join the Wildcats' 300 Club, a club that includes Ricky Grace (482), James Crawford (371), Andrew Vlahov (349), Eric Watterson (306) and Mike Ellis (302).
The Wildcats stumbled through the 2014–15 season, as they finished the regular season in fourth place with a 16–12 record and were eliminated in the semi-finals by the Cairns Taipans in a clean sweep. The team's finals campaign was not helped by the absence of Redhage, who was ruled out prior to Game 1 of their series against the Taipans with a stress fracture in his right foot. He was subsequently in a moonboot for roughly six weeks.
The ever-resilient Redhage appeared in all 28 regular-season games for the Wildcats in 2014/15 but averaged a career-low 11.4 points per game.
Third NBL Championship (2015–16)
Coming into the 2015–16 season, Redhage took a back seat for the first time in his 10-year career as a Wildcat. With offseason-recruit Nathan Jawai allowing long-time starting centre Matthew Knight to shift to his natural position of power forward, Redhage was assigned the back-up small forward position. As a result, Redhage had a subdued season in 2015/16, as his career moved into a veteran mentor role. Redhage embraced the role change and helped steady a first-class second unit. On 25 January 2016, Redhage played his 350th NBL game. With Casey Prather missing the game due to hamstring tightness, Redhage stepped into the starting line-up and hit two three-pointers to help the Wildcats defeat the Cairns Taipans 84–74.
With an 18–10 record, the Wildcats finished the regular season in second spot, booking themselves a place in the finals for a 30th straight season, a streak not matched in any other Australian or American professional sport code. The Wildcats went on to defeat the Illawarra Hawks 2–1 in the semi-finals and moved on to their 12th NBL Grand Final series, where they faced the New Zealand Breakers for a third time. The Wildcats took Game 1 in Perth but lost Game 2 in Auckland, leading to a deciding Game 3 in Perth where the Wildcats overpowered the Breakers to win 75–52. The series win saw the Wildcats claim their seventh NBL championship, while Redhage claimed his third title. Once again, Redhage competed in every contest for the Wildcats, but averaged under 10 points per game for the first time in his career. He finished with 6.6 points, 3.1 rebounds and 1.4 assists in 34 games.
Rounding out career with a fourth championship (2016–17)
Despite the prospect of bowing out on a high, Redhage revealed in July 2016 that he never seriously contemplated retirement following the 2015–16 season and always intended to push on into 2016/17. And so it was on 16 August 2016, Redhage re-signed with the Wildcats for the 2016–17 NBL season. In his 12th season as a Wildcat, Redhage took an even further reduced role than what he had in 2015/16. With the NBL's move to allow team's to have three imports and carry an 11-man roster in 2016/17, Redhage's playing time quickly dropped to under 10 minutes per game.
On 14 October 2016, Redhage played his 350th game for the Wildcats in a 75–73 win over the team who gave him his first opportunity in the NBL, the New Zealand Breakers. He became just the third Wildcat to reach the 350-game mark, joining James Crawford (371) and Ricky Grace (482).
Despite his declarations in the offseason that he may continue to play past 2016/17, an impending retirement announcement was always on the cards for Redhage in the back-end of the 2016–17 season. Such speculation came to fruition on 30 January 2017 when Redhage, nine days after his 36th birthday, announced via a press conference at Bendat Basketball Centre that this season would be his last in the NBL. Four days later, on 3 February, Redhage made his 372nd appearance for the Wildcats, scoring six points off the bench in the team's 94–63 win over the Brisbane Bullets in Perth. With his 372nd game played as a Wildcat, he moved into second spot on the team's all-time games played list, placing him behind only Ricky Grace (482). On 10 February, in his final regular season game at Perth Arena, Redhage tied his season high with 11 points to help the Wildcats defeat the Sydney Kings 101–74; nine of his points came in the last five minutes of the game. The Wildcats went on to finish the regular season in third place with a 15–13 record, and after sweeping the Cairns Taipans in the semi-finals, they moved on to the NBL Grand Final for the sixth time in eight years. There the Wildcats swept the Illawarra Hawks 3–0 in the best-of-five series to claim their eighth NBL championship, while Redhage collected his fourth title to bow out of the NBL on a high. The Wildcats not only collected their eighth championship, but went back-to-back for the first time since 1990/1991. In the 95–86 title-clinching Game 3 win on 5 March 2017 at Perth Arena, Redhage started at power forward in his 393rd and final NBL game and finished the contest with three points. Despite his limited role in 2016/17, Redhage competed in every game for the Wildcats, averaging 2.7 points, 1.2 rebounds and 7.8 minutes in 33 games.
Redhage finished his illustrious NBL career with 393 games to his name—380 with the Perth Wildcats (second on the team's all-time games-played list)—while finishing with 5,819 points and 2,153 rebounds.
Puerto Rico and SBL
Redhage has spent numerous offseasons in Puerto Rico playing for Criollos de Caguas (2008), Piratas de Quebradillas (2009, 2010 & 2013) and Capitanes de Arecibo (2014). In 2013, he and former Wildcats teammate Kevin Lisch helped Piratas de Quebradillas win the BSN championship.
On 21 December 2016, Redhage signed with the Perth Redbacks of the State Basketball League for the 2017 season. Following the conclusion of 2016/17 NBL season, he joined the Redbacks for the start of their 2017 campaign. He made his debut for the Redbacks in their season opener on 17 March 2017, scoring a game-high 35 points in 28 minutes as a starter in a 102–77 win over the Rockingham Flames. In his third game as a Redback on 1 April, Redhage recorded 30 points, eight rebounds and eight assists in a 103–86 win over the Kalamunda Eastern Suns. On 13 April, after starting the season 5–0, Redhage recorded 27 points, 18 rebounds and five blocks in a 90–83 loss to the Joondalup Wolves. On 22 April, he recorded a game-high 30 points, 14 rebounds, six assists, two steals and two blocks in a 91–83 win over the Goldfields Giants. A week later, on 29 April, Redhage scored a season-high 46 points to go with 10 rebounds and six assists in a 107–89 win over the Cockburn Cougars. He subsequently earned Player of the Week honours for Round 7. In the 2017 SBL All-Star Game on 5 June, Redhage recorded 25 points and a game-high 11 rebounds in the North All-Stars' 129–126 overtime loss to the South All-Stars. In the Redbacks' regular season finale on 29 July, Redhage scored a game-high 37 points in a 116–107 loss to the East Perth Eagles. He subsequently finished the regular season with a league-best 27.53 points per game, and earned Player of the Week honours for Round 20. Redhage helped guide the fourth-seeded Redbacks through the playoffs to reach the SBL Grand Final, where behind a 20-point effort from Redhage, the Redbacks defeated the Joondalup Wolves 103–70 to claim their first championship since 1997.
Personal
Redhage and his wife, Gretchen, have two children.
Redhage is tertiary qualified in construction engineering and has spent time working for a financial planning firm called Savanna Pride in Subiaco, Perth.
References
Shawn Redhage Wikipedia
(Text) CC BY-SA