Sharon Mann (also credited as Sharon Mann-Vallet) is an American voice, theater and television actress from the San Francisco Bay Area. She has been living in Paris, France since the 1990s. She attended the National Theatre Conservatory and holds a Master of Fine Arts in Acting.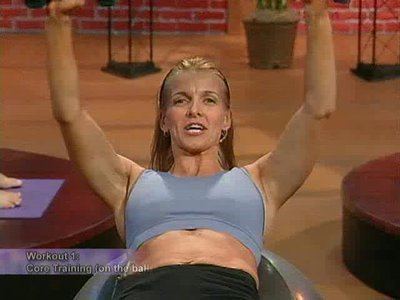 Mann appeared at Live Oak Theatre playing Cherry in the original production of Roan Brown and Cherry written and directed by Pulitzer-prize winner Charles Gordone. She also appeared on the Hartford Stage in the Ensemble of Mark Lamos' award-winning production of Peer Gynt starring Richard Thomas.
Mann narrated the award-winning ZED documentaries Himalaya: Land of Women, Tracking the White Reindeer and the blue-chip nature series Wildwives of Savannah Lane.
Mann has dubbed into English for French actresses Marion Cotillard (The Last Flight ) and Diane Kruger (Forces spéciales) as well as comedic actresses Isabelle Nanty in Amelie, and Michèle Laroque in The Closet. She also dubbed into French, Absolutely Fabulous' Jennifer Saunders in Entente Cordiale.
As a voice actress, Mann is best known for voicing Jeremy Belpois and Aelita Schaeffer in the cartoon series Code Lyoko. Her other voice work includes several video games such as Dark Earth (1997), Syberia (2002), Egyptian Prophecy: Fate of Ramses (2004), Indigo Prophecy (2005), and the PC game Runaway 3: A Twist of Fate.
Casper's Scare School - Ra, Dummy Girl, Monaco, Triclops and Heddy Hopper (Season 2)
Cedric - Chen, Marie-Rose
Chris Colarado
Code Lyoko - Aelita Schaeffer, Jérémie Belpois
Commander Clark
Funny Little Bugs
Gawayn
I.N.K. Invisible Network Of Kids - Sadie MacBeth
My Giant Friend (Linus and Boom) - Chase, Monroe
The New Adventures of Lassie
Ozie Boo! - Nellie
Tupu - Tupu, Mrs. Dibbit, The Pigeon Lady (Ms Bates) (Test dub)
Zip Zip - Eugenie, Mrs. Livingstone, Fluffy
Alone in the Dark: The New Nightmare - Aline Cedrac
Alone in the Dark: Ghosts in Town - Aline Cedrac
Dark Earth - Additional voices
Dracula 3: The Path of the Dragon - Additional voices
Egyptian Prophecy: Fate of Ramses - Additional voices
Indigo Prophecy - Tiffany, Markus Kane (Young)
Paradise - additional voices
Rabbids Go Home - Human Character
Rama - Irina Turgenyev
Return to Mysterious Island - Mina
R.U.S.E - Additional voices
Still Life 2 - Additional voices
Syberia - Kate Walker
Syberia II - Kate Walker
Syberia III - Kate Walker
Test Drive: Unlimited - Additional voices
V.I.P - Tasha
Amy - Ellen Lavigna
Dogpound - Nurse
Goldfish - Helene
Falling Through - Salli
Igor - Loop Group
Ghost Stories - Dr. Paula Burns
New York November - Kate
Ratatouille - Loop Group
English version of Taratabong - The Narrator