Name

Sharon Lowen









Similar

Saswat Joshi, Sanchita Bhattacharya, Sharmila Biswas
Tedxasb sharon lowen transformational story telling through dance
Sharon Lowen is an Odissi dancer, trained since 1975 by Guru Kelucharan Mohapatra. She has performed and choreographed for film and television and presented hundreds of concerts throughout India, North America, Asia, Africa, the United Kingdom. and the Middle East. Sharon came to India in 1973 after degrees in Humanities, Fine Arts, Asian Studies and Dance from the University of Michigan as a Fulbright Scholar to study Manipuri and later Chhau and Odissi.
Contents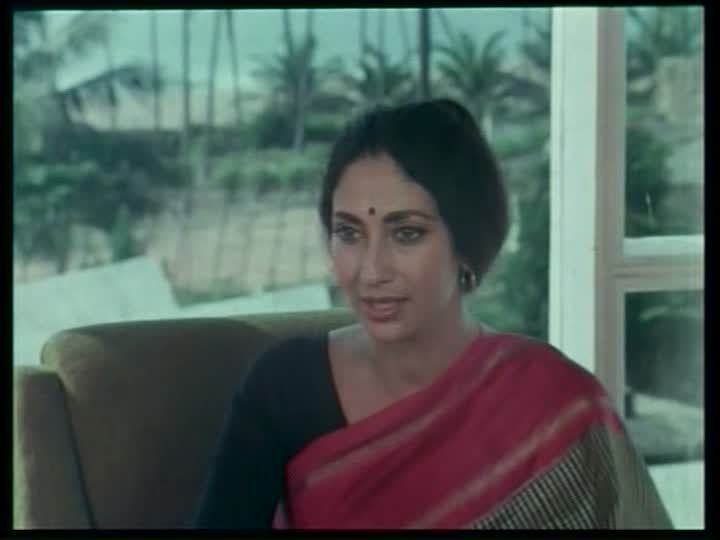 Sharon lowen in the quest
Early life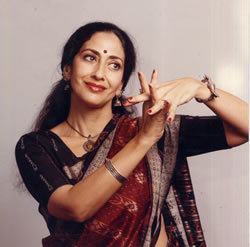 Sharon Lowen grew up in Detroit, United States, where her father was a chemical engineer and her mother a clinical psychologist. She trained in modern dance, Cecchetti ballet and classes at the Detroit Institute of Arts in puppetry, mime and theater since childhood, was a member of the Detroit Puppetry Guild, Puppeteers of America and UNIMA, performed with George Latshaw's puppets for the Detroit and Cleveland symphony orchestras and Jim Henson offered her an apprenticeship with the Muppets which was declined to accept a Fulbright scholarship to India.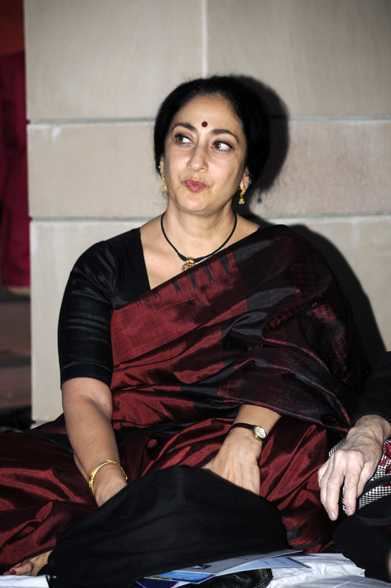 Indian family friends introduced her to Indian culture at an early age and her academic career at Michigan gave an exposure to Asian arts that nudged her toward India. Through the University of Michigan Honors College she created a triple-major BA in Humanities, Fine arts and Asian Studies. Studies in ethnomusicology, Indian art history, Indian history and religion with Professors William Malm, Walter Spink, John Broomfield and Padmanabhan Jaini, respectively as well as Manipuri dance with Minati Basu Roy encouraged her pursuit of an opportunity for deeper study of classical traditions in India. Social activism led to becoming the first freshman elected to the U of M Student Government Council.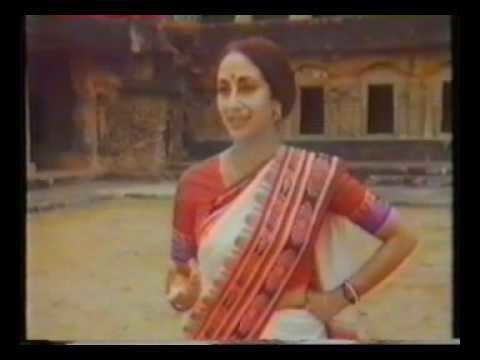 Following her Bachelor's degree in Humanities, Fine Arts, Asian Studies and an M.A. in Education and Dance, Lowen arrived in India on a Fulbright scholarship in 1973 to continue Manipuri dance with Guru Singhajit Singh at Triveni Kala Sangam, New Delhi. With extension and renewal of the Fulbright to 1975, she also trained in Mayurbhanj Chhau under Guru Krushna Chandra Naik, Odissi under Guru kelucharan Mohapatra, Manipuri Pala Cholam under Guru Thangjam Chaoba Singh and Manipuri Maibi Jagoi under Gurus Ranjana Maibi, Kumar Maibi and R.K. Achoubi Sana Singh.
Career
Sharon Lowen has dedicated her life to presenting and promoting excellence in Indian performing arts. Sharon is hailed today as one of the leading international performing artists of three forms of Indian dance: Odissi, Chhau and Manipuri. Sharon has made her home in India since 1973 to dedicate herself to her work as an artist and to promote education in the arts.
Her accomplishment in a place where foreign exponents of indigenous dance forms are rarely taken seriously. But once Lowen came to India 25 years ago and devoted herself to Indian classical dance, her tenacity and perfectionism have earned the respect of audiences and critics alike in her adopted country.
She portrayed a real life character in Indian Cinema, in a Telugu film - Swarnakamalam which means "Golden Lotus". The film was directed by Dr.K.Viswanath. In the film she over-looks the lead actress public dancing performance and gets disturbed by the way she loses her focus on dance and involved in other things like posing for a photographer, etc. and the next day Sharon Lowen performs an Odissi dance and mesmerizes the audience in the film.
Odissi
The noted Odissi danseuse has assimilated and internalised Indian art and culture to the extent that she is more Indian than many of us. During the last 25 years, she has brought out the exquisite grace of Odissi through her performances in India and abroad. … Abhinaya is her strength, and she performs Odissi without altering even an iota of its form or style.Odissi is considered a sensuous style because of its emphasis upon rounded movements. Miss Lowen conveyed this sensuousness by her entrance in her opening solo of invocation.
Odissi dancer Sharon Lowen mesmerized (the)audience … Ludhiana Sanskritik Samagam. She has served as a visiting professor in various Indian and US universities and presented several lecture-demonstrations at universities, schools, museums and art centres. She not only teaches Odissi but also conducts workshops in Chhau and Manipuri dance. She is the first woman soloist of a previously all-male form, responsible for introducing Mayurbhanj Chhau to the United States at the 1978 Asian Dance Festival in Hawaii and later at the Olympic Arts Festival of Masks in Los Angeles and is singularly responsible for getting Chhau presented on Doordarshan' s National Broadcasts.
Seraikella Chhau
Sharon Lowen… has had an immense impact on Chhau and has promoted its inclusion in arts education, both at national and international levels. She is responsible for introducing Mayurbhanj Chhau to the United States at the 1978 Asian Dance Festival in Hawaii and later at the Olympic Arts Festival of Masks in Los Angeles and also its presentation on Indian national television broadcasts. Sharon Lowen has been responsible in making Chhau popular in the West, which is making a difference in the awareness of the local history in the regions of Seraikela.
Mayurbhanj Chhau
Guru Krushna Chandra Naik, Sharon Lowen, Guru Ramani Ranjan Mohanta are some of the big names associated with Mayurbhanj Chhau dance. They have made Chhau dance popular throughout the world.
Manipuri
"Sharon has a mature technique and a fine understanding of the sort of physical and emotional restraint that characterizes Manipuri." Ref 37: Shanta Serbjeet Singh, "Young American Dancers," The Hindustan Times (April 22, 1978) from p. 157 The great encounter: a study of Indo-American literature and cultural relations,Raj Kumar Gupta - 1986 - History - 276 pages
She has also choreographed and performed Odissi dance in Telugu, Bengali, Malayalam, Tamil, Hindi as well as Sanskrit and Oriya for performances and festivals around India, Doordarshan National Indian Television, and internationally .
Filmography
Swarnakamalam - Telugu
References
Sharon Lowen Wikipedia
(Text) CC BY-SA