Shanghai Grand, also known as Shanghai Grand 1996 to differentiate this film from the more illustrious 1980 television series of the same Chinese title, is a 1996 Hong Kong action crime drama film directed by Poon Man-kit and starring Andy Lau, Leslie Cheung and Ning Jing.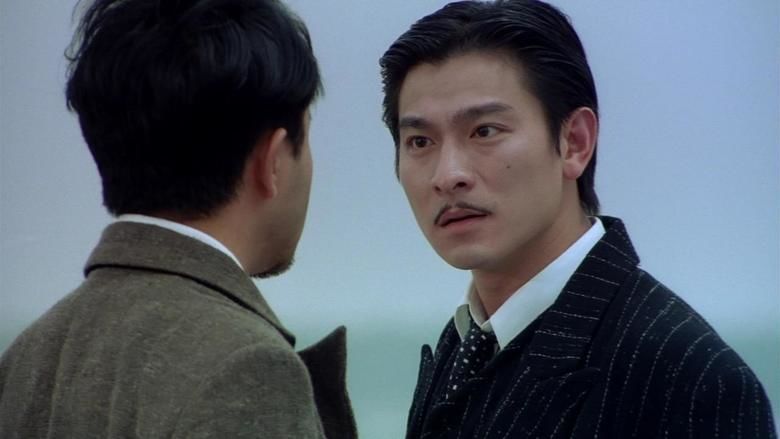 This film was directed by Poon Man-kit and produced by Tsui Hark and his production company Film Workshop. It is a loose adaptation of the 1980 television series The Bund in many respects, even though it was done by narrating the action in three segments, each featuring the main characters of the film. Leslie Cheung was cast as Hui Man-keung, the original protagonist of The Bund, while Andy Lau was cast as the film's protagonist - Hui's close friend Ting Lik, a well-meaning but somewhat naive triad leader who was not amused when Hui fell in love with the same girl as the one of his affections. Ning Jing played their love interest Fung Ching-ching.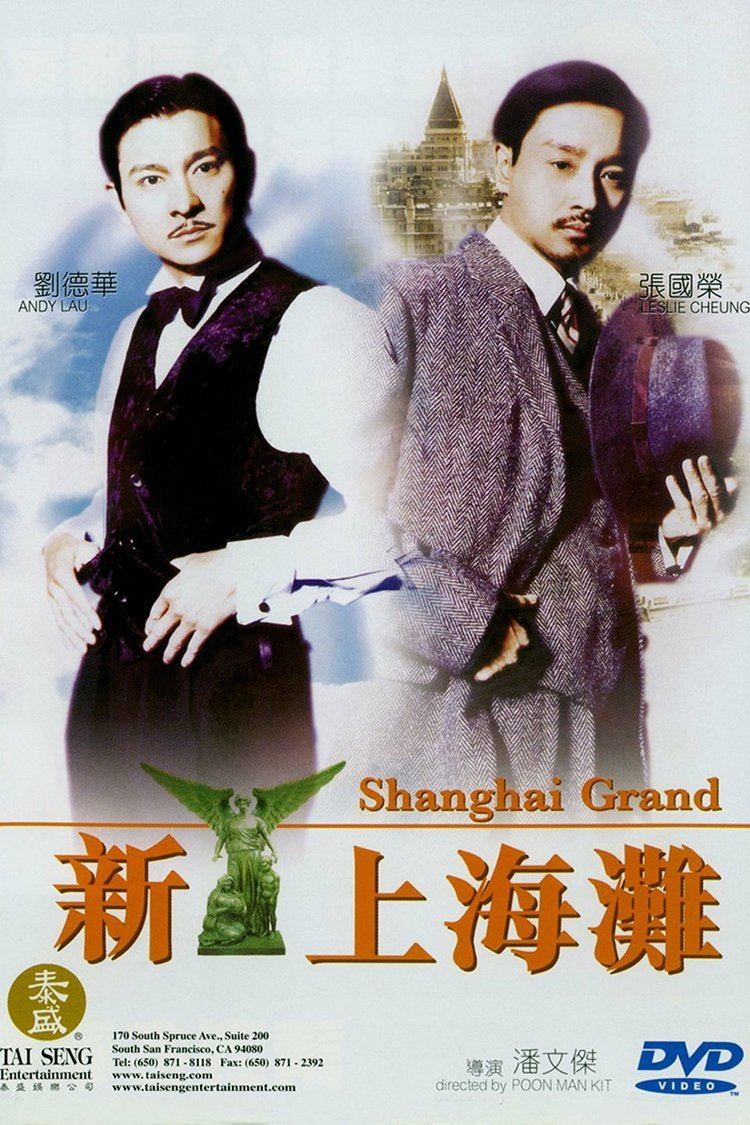 The story was set in Shanghai during the Republican era, when the city was dominated by triads shortly before it was occupied by the Japanese in the Second Sino-Japanese War.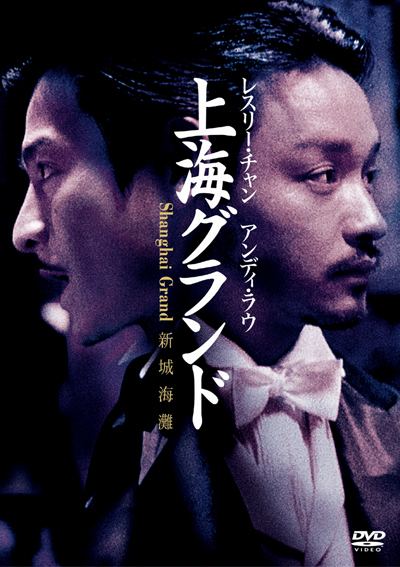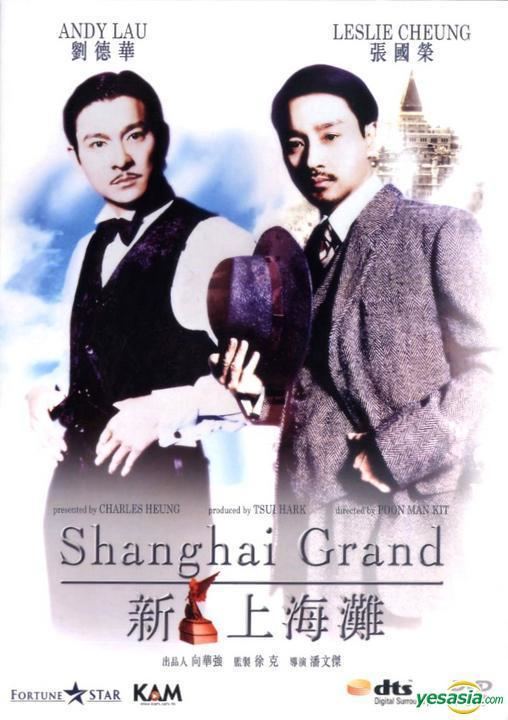 Andy Lau as Ting Lik
Leslie Cheung as Hui Man-keung
Ning Jing as Fung Ching-ching
Wu Hsing-kuo as Fung King-yiu
Lau Shun as Uncle Leung
Amanda Lee as Lai-man
Almen Wong as Fung King-yiu's assassin
Chan Kin-yat as "Shorty" Chiu
Jung Woo-sung as Taiwan People's League agent
Lee Kin-yan as Ting Lik's henchman
Tse Liu-shut as Ting Lik's henchman
Yip Chun as Brother Four
Wong Ming-sing as Fung King-yiu's henchman
Ng Fei-kit
Leung Ka-chun
Cheung Kam-bon
Pak Ham-yat
Ngai Tsang-siu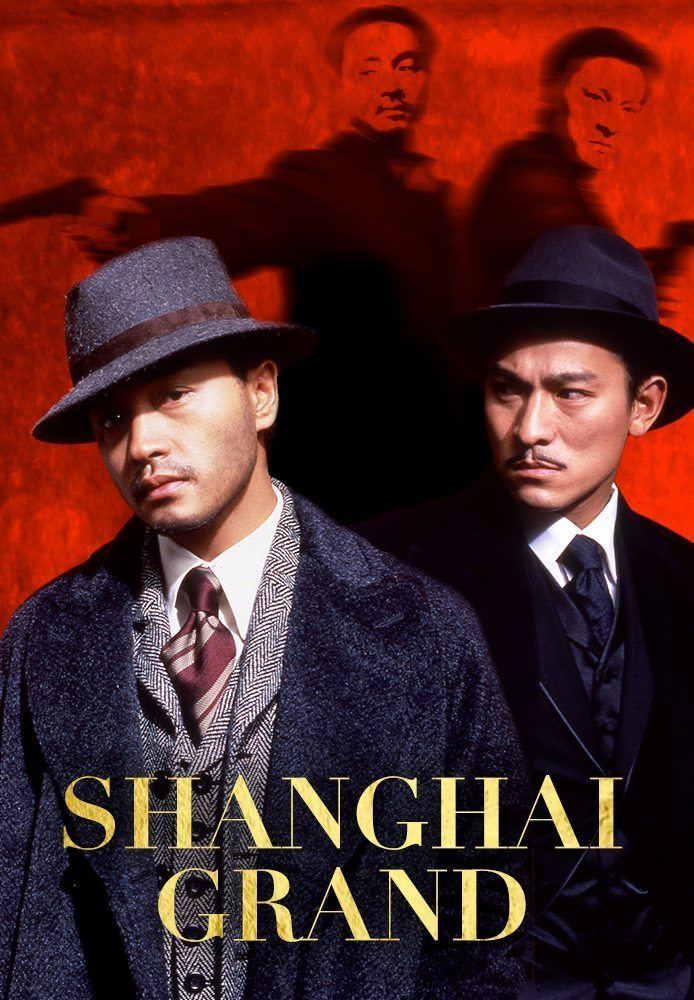 The film grossed HK$20,837,056 at the Hong Kong box office during its theatrical run from 13 July to 7 August 1996 in Hong Kong.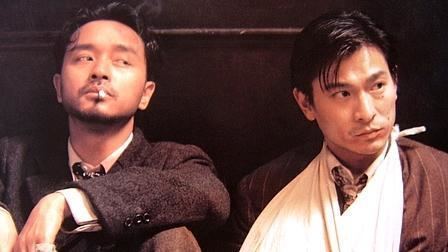 16th Hong Kong Film Awards
Nominated: Best Action Choreography (Stephen Tung)
Nominated: Best Cinematography (Poon Hang-sang)
Nominated: Best Art Direction (Bruce Yu)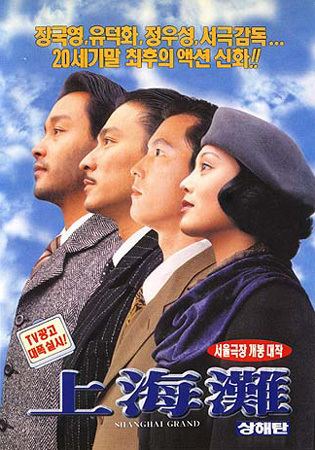 Theme song: Shanghai Beach (上海灘) (Cantonese) / Most Beloved Shanghai Beach (最愛上海灘) (Mandarin)
Composer: Joseph Koo
Lyricist: James Wong
Arranger: Ting Chi-kwong
Singer: Andy Lau
Insert theme: Sleeping Alone (一個人睡) (Cantonese) / Most Afraid of You Sleeping With Someone Else (最怕你跟别人睡) (Mandarin)
Composer/Lyricist: Christopher Wong
Arranger: Chiu Sang-hei
Singer: Andy Lau