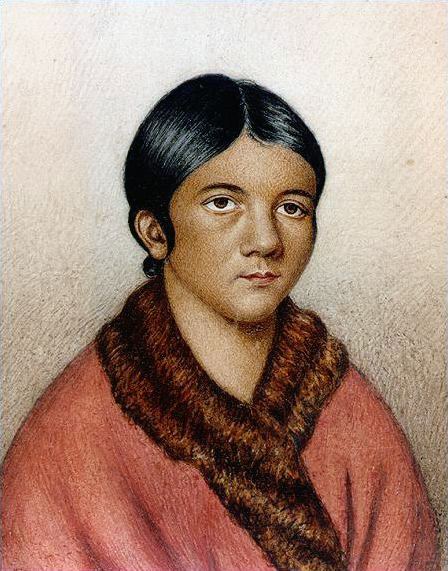 Shanawdithit was born near a large lake on the island of Newfoundland in about 1801, a time when the Beothuk population was dwindling. Their traditional way of life was affected by encroaching European settlements on the island, settler violence, and European diseases against which they had little or no immunity. The Beothuks were also slowly being cut off from the sea, one of their food sources. Beothuks had long avoided Europeans. Trappers and furriers regarded the Beothuks as thieves and would sometimes attack them. As a child, Shanawdithit was shot by a white trapper while washing venison in a river. She suffered from the injury for some time, but recovered.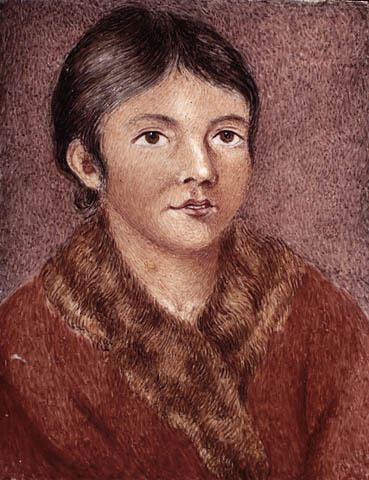 In 1819, Shanawdithit's aunt Demasduwit was abducted by the British under John Peyton Jr. and the few remaining Beothuks fled. In the spring of 1823, Shanawdithit lost her father, who died after falling through ice. Most of her extended family had died from starvation, illness, exposure and British attacks. Sick and hungry, Shanawdithit, her mother and sister sought help from nearby trapper William Cull and the three women were taken to St. John's, Newfoundland, where Shanawdithit's mother and sister died of tuberculosis.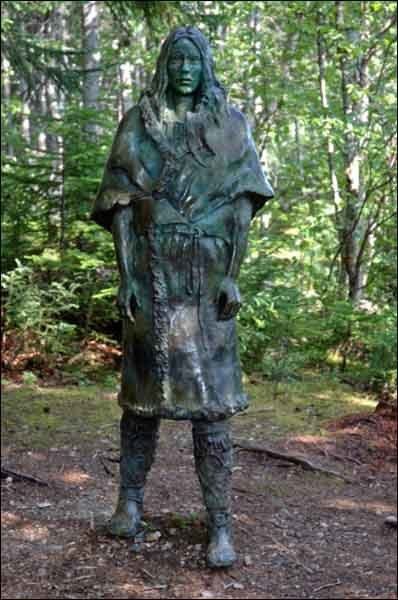 The British renamed Shanawdithit Nancy April and took her to Exploits Island where she worked as a servant in the Peyton household and learned some English. Beginning in September 1828, she lived for some time in the household of William Eppes Cormack, a Scots emigrant, Newfoundland entrepreneur and philanthropist. He founded the Beothuk Institution to study the tribe and drew funds from it to help support Shanawdithit. He recorded much of what she told him about her people and added notes to her drawings. Shanawdithit stayed in Cormack's care until early 1829. The government hoped she would become a bridge to her people, but she refused to leave with any expedition, saying the Beothuks would kill anyone who had been with the Europeans, as a kind of religious sacrifice and redemption for those who had been killed.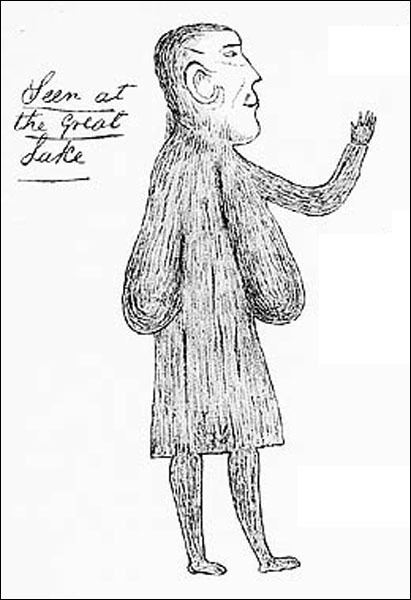 Cormack left Newfoundland and returned to Great Britain where he stayed for some time in Liverpool with John McGregor, a Scot whom he had known in Canada, sharing many of his materials on the Beothuks. Shanawdithit was cared for by the attorney general, James Simms. She spent the last nine months of her life at his home, having been in frail health for a number of years. William Carson tended her, but in 1829 Shanawdithit died in a St John's hospital after her long fight with tuberculosis.
St John's hospital gave Shanawdithit's skull to the Royal College of Physicians in London for study. The rest of her body was buried in the graveyard of St. Mary the Virgin Church on the south side of St. John's, Newfoundland. In 1938, the Royal College of Physicians gave her skull to the Royal College of Surgeons. It was lost in the German Blitz bombing of London in World War II.
Meanwhile, in 1903, the church graveyard had been lost to railway construction. The church was torn down in 1963. A monument on the site reads: This monument marks the site of the Parish Church of St. Mary the Virgin during the period 1859 - 1963. Fishermen and sailors from many ports found a spiritual haven within its hallowed walls. Near this spot is the burying place of Nancy Shanawdithit, very probably the last of the Beothuks, who died on June 6, 1829.
Shanawdithit is widely known among Newfoundlanders. In 1851, a local paper, the Newfoundlander, called her "a princess of Terra Nova." In 1999, The Telegram readers voted her the most notable aboriginal person of the past 1,000 years. She had 57% of the votes.