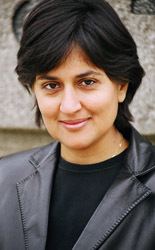 Sarif was born in London, England, to Indian parents who had left South Africa in the early 1960s to escape apartheid. She studied English literature at the University of London, then took a Masters in English at Boston University.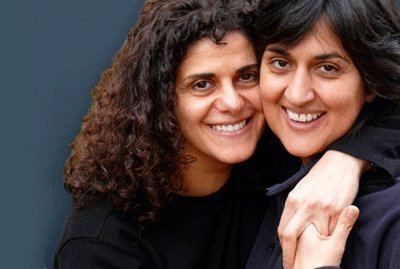 Her roots inspired her to write her debut novel, The World Unseen (2001), which explores issues of race, gender and sexuality, which she later adapted into a film starring Lisa Ray and Sheetal Sheth. The novel won the Pendleton May First Novel Award and a Betty Trask Award. She has also adapted and directed a film based on her book I Can't Think Straight.
She is the recipient of Best Director awards for The World Unseen film from the South African Film and Television Awards, the Phoenix Film Festival and the Clip (Tampa) Festival.
Her 2011 film, The House of Tomorrow, winner of Documentary Audience Award at the Festival Regards Sur Le Cinema Du Monde 2014 in Rouen (France), is a documentary about the 2010 TEDx Holy Land Conference, which brought together Arab and Israeli women to discuss issues of mutual interest in technology, entertainment, and design.
At Cannes Festival 2013 Enlightenment Productions announced their new film Despite The Falling Snow. The film starring Mission Impossible 5 Swedish actress Rebecca Ferguson, Game of Thrones actor Charles Dance, Oliver Jackson-Cohen, Antje Traue, Sam Reid, Anthony Head and Trudie Styler, was released in UK on 15 April 2016. The film has won 13 awards to date including 3 at Milan International Film Festival, 3 at Prague International Film Festival, and others at Canada, Buffalo Niagara, Soho, Manchester and Orlando International Film Festivals
On 14 September 2014 Enlightenment Productions was announced as one of the finalists for Breaking the Mould Award, a prize aimed to promote and enhance the role of women in business.
Enlightenment Productions were Winner of the Kingston Business Excellence Awards 2014, Best Creative and Media Sector Business.
Sarif is openly lesbian and described I Can't Think Straight to be semi-autographical. On 23 September 2015 she married producer Hanan Kattan at the Chelsea Registry Office in London, after nearly 20 years together. They have two sons, Ethan (b. 1999) and Luca (b. 2002).
The World Unseen (2007)
I Can't Think Straight (2008)
Despite the Falling Snow (2015)
The House of Tomorrow (2011)
Sarif, Shamim (2001). The World Unseen. Women's Press. ISBN 978-0704347120.
Die verborgene Welt. Berlin: Verlag Krug & Schadenberg. 2007. ISBN 978-3930041602.
Despite the Falling Snow. Headline Publishing. 2004. ISBN 978-0755308675.
Das Leben, von dem sie träumten. Berlin: Verlag Krug & Schadenberg. 2010. ISBN 978-3930041695.
I Can't Think Straight. Enlightenment Production Limited. 2010. ISBN 978-0956031617.
Wrote the Book, Made the Movie, Raised the Kids, Now the Blog…. Enlightenment Press. 2010. ISBN 978-0956031648.