Occupation(s)

Musician, Actor

Albums

Shalim, Cuarto Sin Puerta

Instruments

Vocals, Guitar







Birth name

Shalim Gerardo Ortiz Goyco

Spouse

Lesley Ann Machado (m. 2008)

Parents

Elin Ortiz, Charytin Goyco

Profiles



Finalista Shalim Ortiz #CuerposHot2014 @shalim
Shalim Gerardo Ortiz Goyco (born February 26, 1979) is a Puerto Rican singer and actor.
Contents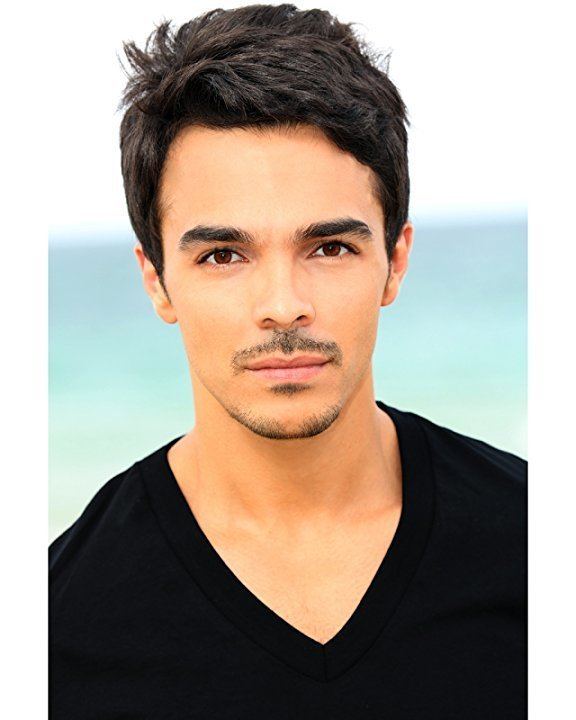 Shalim ortiz in fan made heroes salvation vocaloid heart moving eng spa jap mix re pitch
Television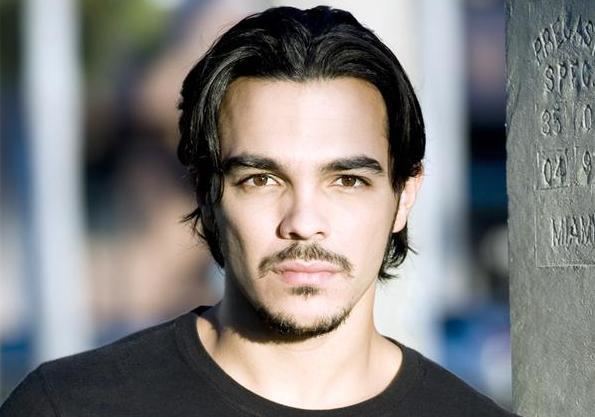 In 2007, Ortiz starred as Miguel in the romantic, web-only series "Engaged" and also portrayed Alejandro Herrera on Heroes. His character was killed in the penultimate episode of the second season. He guest starred in an episode of Cory in the House as Bahavian singer Nanoosh. He also is featured in the Hallmark Channel movie Expecting a Miracle, which first premiered January 10, 2009.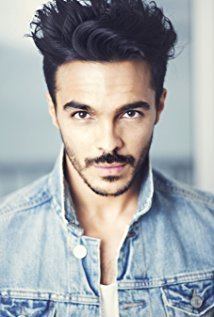 Shalim has also guest-starred in mainstream series such as Cold Case (TV series) and CSI Miami.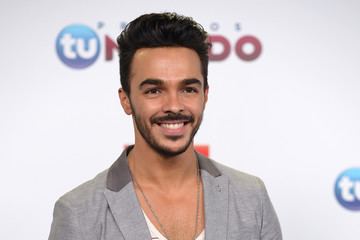 He was also part of Maneater (2009 miniseries) for Lifetime (TV network) as Pablo.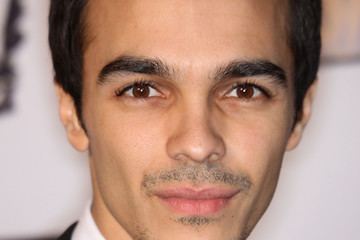 in 2012 Shalim joined the cast of Una Maid en Manhattan for NBC-Telemundo as engineer Frank Varela who fought for the love of Marisa, played by Litzy
Film
Recently he has been involved in a film project that also stars Robert Miano, Leo Fong and Raymond Forchion.
International tour
In 2003 and 2004, Ortiz completed a world tour that included stops in Europe and in South America. He is also an advocate of the American Diabetes Association; his father Elin has diabetes. Ortiz has also become a spokesman of the ADA for the Hispanic population of the United States.
Discography
Shalim
Cuarto sin Puerta
Filmography
Actor
-
Dias de Carnaval (announced)
as
Diego
-
The Truth About the War in Heaven: Declaration of War (pre-production)
as
Minister Watkins
-
Her Choices (filming)
as
Roberto
-
Perdiendo el Juicio (post-production)
-
Wet (Short) (post-production)
as
Diego
2023
Will Trent (TV Series)
as
Dante Vasquez
- Bill Black (2023) - Dante Vasquez
2023
Law & Order: Organized Crime (TV Series)
as
Paolo Costa
- Tag: GEN (2023) - Paolo Costa
2022
Flow Calle
as
Micky el Mago
2021
The Rookie (TV Series)
as
Bomb-X Dealer
- A.C.H. (2021) - Bomb-X Dealer
2020
All Rise (TV Series)
as
Joaquin Luna
- Yeet (2021) - Joaquin Luna
- Leap of Faith (2021) - Joaquin Luna
- Hear My Voice (2021) - Joaquin Luna
- Love's Illusions (2021) - Joaquin Luna
- Safe to Fall (2021) - Joaquin Luna
- Bette Davis Eyes (2021) - Joaquin Luna
- The Perils of the Plea (2020) - Joaquin Luna
- Bad Beat (2020) - Joaquin Luna
- Sliding Floors (2020) - Joaquin Luna
- Keep Ya Head Up (2020) - Joaquin Luna
2021
Women Is Losers
as
Carlos
2020
Power Book II: Ghost (TV Series)
as
Officer Danilo Ramirez
- Monster (2020) - Officer Danilo Ramirez
- Sex Week (2020) - Officer Danilo Ramirez
- Good vs. Evil (2020) - Officer Danilo Ramirez
- The Gift of the Magi (2020) - Officer Danilo Ramirez
- Play the Game (2020) - Officer Danilo Ramirez
- Exceeding Expectations (2020) - Officer Danilo Ramirez
- The Stranger (2020) - Officer Danilo Ramirez
2019
The Other Penelope
as
León
2019
Grand Hotel (TV Series)
as
Mateo
- A Perfect Storm (2019) - Mateo
- Dear Santiago (2019) - Mateo
- Art of Darkness (2019) - Mateo
- Suite Little Lies (2019) - Mateo
- Groom Service (2019) - Mateo
- Long Night's Journey Into Day (2019) - Mateo
- Where the Sun Don't Shine (2019) - Mateo
- Love Thy Neighbor (2019) - Mateo
- You've Got Blackmail (2019) - Mateo
- The Big Sickout (2019) - Mateo
- Curveball (2019) - Mateo
- Smokeshow (2019) - Mateo
- Pilot (2019) - Mateo
2018
Rubirosa (Serie) (TV Series)
as
Ramfis Trujillo
- El inicio de una leyenda (2018) - Ramfis Trujillo
- Regimen del terror (2018) - Ramfis Trujillo
- Reencuentro (2018) - Ramfis Trujillo
- Golpe maestro (2018) - Ramfis Trujillo
- Deudas del pasado (2018) - Ramfis Trujillo
- En la mira (2018) - Ramfis Trujillo
- Desafiando al tirano (2018) - Ramfis Trujillo
- Tentaciones peligrosas (2018) - Ramfis Trujillo
- Relaciones prohibidas (2018) - Ramfis Trujillo
- El Infiltrado (2018) - Ramfis Trujillo
- El Tiguere (2018) - Ramfis Trujillo
- En jaque (2018) - Ramfis Trujillo
2018
Rubirosa 3
as
Ramfis Trujillo
2018
Rubirosa 2
as
Ramfis Trujillo
2018
Tres Milagros (TV Series)
as
Bryan
- Episode #1.1 (2018) - Bryan
2018
Descontrol (TV Series)
as
Marco
- Call Center (2018) - Marco
2016
Lady of Steel (TV Series)
as
Arturo Sánchez
2017
La Hermandad (TV Series)
as
Mubarak
- Un alto precio (2017) - Mubarak
- Sentencia anticipada (2017) - Mubarak
- Cara a cara con la muerte (2017) - Mubarak
- Revelaciones (2017) - Mubarak
- El siguiente (2017) - Mubarak
2017
Las Reinas (TV Series)
as
Lorenzo De La Reina
- Absolutely Miami - Lorenzo De La Reina
2017
La Piloto (TV Series)
as
Dean Simpson
- Yolanda confirma (nuevamente) que los hombres son despreciables (2017) - Dean Simpson
- Yolanda hace lo necesario para sobrevivir (2017) - Dean Simpson
- La Tarantula Y La Traición (2017) - Dean Simpson
- Escape no es una opción - hasta que sea (2017) - Dean Simpson
- Yolanda hace las preguntas correctas (2017) - Dean Simpson
- Yolanda Defiende Su Dignidad (2017) - Dean Simpson
- Yolanda realiza el peligro que ella está adentro (2017) - Dean Simpson
- Resbalones y extremos sueltos dañan a tus amigos (2017) - Dean Simpson
- Damas desafiantes a la muerte y mucha angustia (2017) - Dean Simpson
- Yolanda se asienta en su nueva realidad (2017) - Dean Simpson
- Yolanda hace una buena acción (2017) - Dean Simpson
- Yolanda va a Colombia (2017) - Dean Simpson
- John teme que Yolanda sea una infiltrada de la DEA (2017) - Dean Simpson
- Batalla De Los Brutos; Oscar obtiene más de lo que esperaba (2017) - Dean Simpson
- Todo el mundo enreda a Yolanda (2017) - Dean Simpson
- Yolanda intenta hacer lo correcto (2017) - Dean Simpson
- Yolanda se enfrenta a algunas verdades ásperas (2017) - Dean Simpson
- La magia negra de Zuli retrocede; Amanda tiene un accidente de aterrizaje (2017) - Dean Simpson
- El Bar (2017) - Dean Simpson
- Yolanda se da cuenta de que las acciones tienen consecuencias (2017) - Dean Simpson
- Yolanda se da cuenta de que Estela siempre será la misma (2017) - Dean Simpson
- Yolanda considera sus opciones (2017) - Dean Simpson
- Yolanda logró escapar de la policía en medio de una persecución (2017) - Dean Simpson
- Rescate Exitoso (2017) - Dean Simpson
- Video Comprometedor (2017) - Dean Simpson
- En Defensa Propia (2017) - Dean Simpson
2016
Ballers (TV Series)
as
Manny
- Game Day (2016) - Manny
- Million Bucks in a Bag (2016) - Manny
2015
Silver Case: Director's Cut
as
Tuco
2013
Magic City (TV Series)
as
Antonio Rivas
- The Sins of the Father (2013) - Antonio Rivas
- World in Changes (2013) - Antonio Rivas
- Crossroads (2013) - Antonio Rivas
- Adapt or Die (2013) - Antonio Rivas
- Angels of Death (2013) - Antonio Rivas
2013
Dama y Obrero (TV Series)
as
José Manuel Correal / Jose Manuel Correal
- Despido por celos (2013) - Jose Manuel Correal
- El tumor (2013) - José Manuel Correal
- Incesto (2013) - José Manuel Correal
- Todo se paga (2013) - José Manuel Correal
- La verdad (2013) - José Manuel Correal
- Amor a primera vista (2013) - José Manuel Correal
2012
Reencarnación: Una historia de amor
as
Alejandro
2012
XY. La revista (TV Series)
as
Ingeniero José García Roble
- El no saber (2012) - Ingeniero José García Roble
- El precio de la hombría (2012) - Ingeniero José García Roble
- Pacto entre caballeros (2012) - Ingeniero José García Roble
- El Beso de Judas (2012) - Ingeniero José García Roble
- ¿Cazado o cazador? (2012) - Ingeniero José García Roble
- Fidelidad ¿Contra quién? (2012) - Ingeniero José García Roble
- Los hijos del miedo (2012) - Ingeniero José García Roble
2012
Una Maid en Manhattan (TV Series)
as
Frank Varela
- Gran final (2012) - Frank Varela
- Sed de venganza (2012) - Frank Varela
- Confesiones (2012) - Frank Varela
- Boda interrumpida (2012) - Frank Varela
- A un pie del altar (2012) - Frank Varela
- Sin pruebas (2012) - Frank Varela
- Sin pruebas (2012) - Frank Varela
- Castillo de naipes (2012) - Frank Varela
- Poco a poco (2012) - Frank Varela
- Fuga y juicio (2012) - Frank Varela
- Sueño realizado (2012) - Frank Varela
- Revelaciones (2012) - Frank Varela
- Violenta borrachera (2012) - Frank Varela
- Amor que duele (2012) - Frank Varela
- Cristóbal senador (2012) - Frank Varela
- Vida nueva (2012) - Frank Varela
- Sueños cumplidos (2012) - Frank Varela
- Nueva aliada (2012) - Frank Varela
- Pregunta de amor (2012) - Frank Varela
- Descubierta (2012) - Frank Varela
- Compromiso (2012) - Frank Varela
- Defensa (2012) - Frank Varela
- Sospechas (2012) - Frank Varela
- Noticia (2012) - Frank Varela
- Celos incontrolables (2012) - Frank Varela
- En la mirilla (2012) - Frank Varela
- Sorpresa (2012) - Frank Varela
- Pagar cuentas (2012) - Frank Varela
- Segunda víctima (2012) - Frank Varela
- Tragedia (2012) - Frank Varela
- Venganza de fuego (2012) - Frank Varela
- Triunfo del mal (2012) - Frank Varela
- Furia de amor (2012) - Frank Varela
- Político en la mira (2012) - Frank Varela
- Buenas noticias (2012) - Frank Varela
- Culpas ajenas (2012) - Frank Varela
- Libertad (2012) - Frank Varela
- Injusticias (2012) - Frank Varela
- Tarde o temprano (2012) - Frank Varela
- Posibilidades (2012) - Frank Varela
- Lucha del destino (2012) - Frank Varela
- Complicaciones (2012) - Frank Varela
- Giro inesperado (2012) - Frank Varela
- No hay crimen perfecto (2012) - Frank Varela
- Justos y pecadores (2012) - Frank Varela
- Destino cruel (2012) - Frank Varela
- Prueba de fuego (2012) - Frank Varela
- Sin salida (2012) - Frank Varela
- Horrible pesadilla (2012) - Frank Varela
- Injusta acusación (2012) - Frank Varela
- Contra la pared (2012) - Frank Varela
- Seguridad y confianza (2012) - Frank Varela
- Trampa peligrosa (2012) - Frank Varela
- Pacto perverso (2012) - Frank Varela
- Luz de esperanza (2012) - Frank Varela
- Sueño de maid (2012) - Frank Varela
- Renuncia de amor (2012) - Frank Varela
- Paso siguiente (2012) - Frank Varela
- Dolor y Lagrimas (2012) - Frank Varela
- Metida de pata (2012) - Frank Varela
- Intenso Dolor (2012) - Frank Varela
- Ilusiones rotas (2012) - Frank Varela
- Triste coincidencia (2012) - Frank Varela
- Sangre fría (2012) - Frank Varela
- Despecho (2012) - Frank Varela
- Comienzo del fin (2012) - Frank Varela
- Dosis de veneno (2012) - Frank Varela
- Oportunidades (2012) - Frank Varela
- Casualidad y destino (2012) - Frank Varela
- Juego de Celos (2012) - Frank Varela
2011
Morir en Martes (TV Series)
as
Dr. Adrian Ortiz
- Capitulo 11 (2011) - Dr. Adrian Ortiz
- Capitulo 10 (2011) - Dr. Adrian Ortiz
2010
El Octavo Mandamiento (TV Series)
as
Iñaki Arriaga
- Mama cuida a mi Novia (2010) - Iñaki Arriaga
2009
Maneater (TV Mini Series)
as
Pablo Hernandez
- Part 2 (2009) - Pablo Hernandez
- Part 1 (2009) - Pablo Hernandez
2009
Cold Case (TV Series)
as
Gonzalo Luque
- Stealing Home (2009) - Gonzalo Luque
2009
Expecting a Miracle (TV Movie)
as
Juan Salazar
2008
Wanna Be Me! (TV Movie)
as
Desiderio Lopez
2008
CSI: Miami (TV Series)
as
Mario Vega
- Cheating Death (2008) - Mario Vega
2008
Partigiano (Short)
as
Partisan 1
2008
The Winged Man (Short)
as
Winged Man
2008
The Art of Travel
as
Carlos 'Bullet'
2007
Heroes (TV Series)
as
Alejandro Herrera
- Chapter Ten 'Truth & Consequences' (2007) - Alejandro Herrera
- Chapter Eight 'Four Months Ago-' (2007) - Alejandro Herrera
- Chapter Six 'The Line' (2007) - Alejandro Herrera
- Chapter Four 'The Kindness of Strangers' (2007) - Alejandro Herrera
- Chapter Three 'Kindred' (2007) - Alejandro Herrera
- Chapter Two 'Lizards' (2007) - Alejandro Herrera
- Chapter One 'Four Months Later-' (2007) - Alejandro Herrera
2007
Cory in the House (TV Series)
as
Nanoosh
- No, No, Nanoosh (2007) - Nanoosh
2004
Ángel Rebelde (TV Series)
as
Shalim
- Ángel rebelde (2004) - Shalim
2002
Lizzie McGuire (TV Series)
as
Carlos
- El Oro de Montezuma (2002) - Carlos
2001
Hollywood 7 (TV Series)
as
Miguel Delgado
- The Vanishing (2001) - Miguel Delgado
- Supporting Parts (2001) - Miguel Delgado
Music Department
2007
Haunted Forest (composer: song "La Aventura")
2007
Spin (composer: song "Rosario")
Producer
2009
Touched (co-producer)
Soundtrack
2009
Touched (performer: "My Crime", "Mess", "Seven Lives")
2007
Spin (performer: "Rosario") / (producer: "Rosario") / (writer: "Rosario")
2003
Chasing Papi (performer: "Se Me Olvidó Tu Nombre")
2001
The Clone (TV Series) (performer - 1 episode)
- Episode #1.1 (2001) - (performer: "Si estuvieras junto a mi" - uncredited)
Self
2019
Sale el Sol (TV Series)
as
Self
- Episode #1.717 (2019) - Self
2019
Home & Family (TV Series)
as
Self
- Shalim Ortiz/Denise Boutee/Candace Nelson/Daniele Uditi/Joan Kuhl (2019) - Self
2019
Ok! TV (TV Series)
as
Self
- Episode #4.209 (2019) - Self
2019
GMA3: Strahan, Sara & Keke (TV Series)
as
Self
- Episode dated 12 June 2019 (2019) - Self
2018
V Premios Platino del Cine Iberoamericano (TV Special)
as
Self - Presenter
2016
Noches con Platanito (TV Series)
- Adrian Di Monte/Shalim Ortiz/Thanya Lopez/Damayanti Quintanar (2016)
2008
Festival de Cine Global de Santo Domingo (TV Series)
as
Self
- II Festival de Cine Global de Santo Domingo (2008) - Self
2008
30 Days 'Til I'm Famous (TV Series)
as
Guido (as Shalim Ortiz)
2008
Más vale tarde (TV Series)
as
Self
- Episode #1.15 (2008) - Self
- Episode #1.14 (2008) - Self
2007
The Art of Travel: Production Webisodes (Video short)
as
Self
2005
Los 50 más bellos de People en Español (TV Short)
as
Self
2004
Premios juventud 2004: Acceso total (TV Special)
as
Self
2004
Noche de estrellas: Premios juventud 2004 (TV Special)
as
Self
2004
Premios juventud 2004 (TV Special)
as
Self
2004
Escándalo TV de noche (TV Series)
as
Self
- Episode dated 19 March 2004 (2004) - Self (voice)
2004
El gordo y la flaca (TV Series)
as
Self
- Episode dated 18 March 2004 (2004) - Self
2003
Nuestra Navidad 2003 (TV Special)
as
Self - Singer
2003
Pa'lante con Cristina (TV Series)
as
Self
- Episode dated 17 November 2003 (2003) - Self
2003
2003 Hispanic Heritage Awards (TV Special)
as
Self - Performer
2002
Música sí (TV Series)
as
Self
- Episode dated 17 August 2002 (2002) - Self
- Episode dated 15 June 2002 (2002) - Self
2002
Al salir de clase (TV Series)
as
Self
- Errores del pasado (2002) - Self
Archive Footage
2007
Heroes (TV Series)
as
Alejandro Herrera
- Chapter Five 'Tabula Rasa' (2009) - Alejandro Herrera
- Chapter Eleven 'Powerless' (2007) - Alejandro Herrera
2008
Heroes Unmasked (TV Series documentary)
as
Alejandro Herrera
- From Heroes to Villains (2008) - Alejandro Herrera (uncredited)
- Travelling in Style (2008) - Alejandro Herrera (uncredited)
- When Worlds Collide (2008) - Alejandro Herrera (uncredited)
2004
Lizzie McGuire: Star Struck Vol. 3 (Video)
as
Carlos
References
Shalim Ortiz Wikipedia
(Text) CC BY-SA