Antoine "Shaky" Smithson (born August 23, 1987) is an American football wide receiver who is currently a free agent. He played college football at Utah, and was signed as an undrafted free agent by the Green Bay Packers in 2011.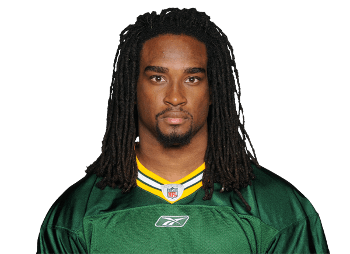 Smithson finished his college career at Utah with 38 receptions for 483 yards and three touchdowns in 23 career games and returned two punts for touchdowns in the 2010 season. Before transferring to Utah he played at East Los Angeles College.
After going undrafted in the 2011 NFL Draft, Smithson was signed by the Green Bay Packers as an undrafted free agent on July 25, 2011 and went on to play in two preseason games in 2011. He was placed on injured reserve for the 2011 season. He returned in 2012 and played in a preseason game on August 9, 2012 against the San Diego Chargers, but was waived with an injury settlement on August 30, 2012.
On October 30, 2012, Smithson had a tryout with the Oakland Raiders, but did not get a contract.
Smithson attended the Stampeders' training camp in 2013. On June 14, 2013, Smithson played in a preseason game against the BC Lions in which wore jersey number 72 (an eligible number in the CFL). The game was played at McMahon Stadium and he had one reception for 3 yards, three punt returns for 11 yards and two kickoff returns totaling 37 yards. Two days later, on June 16, 2013, his tenure with the Stampeders was cut short when he was released .
Smithson was assigned to the New Orleans VooDoo on October 29, 2014. On March 12, 2015, Smithson was placed on the physically unable to perform list. Eight days later, on March 20, 2015, he was placed on recallable reassignment.
On December 1, 2016, he signed with the Ottawa Redblacks. He was released on May 1, 2017, as the team trimmed their roster down to 75 players in preparation for the 2017 season.
Smithson's brother, Anthony "Fish" Smithson, played safety at the University of Kansas and was signed as an undrafted free agent by the Washington Redskins in 2017.