Nationality

Indian




Name

Shakereh Khaleeli





Children

Rehane Yavar Dhala



Born August 27, 1947 (age 43) Bangalore, Karnataka


Spouse(s)

Akbar Mirza Khaleeli (m. 1965–84)




Parent(s)

Ghulam Hussain Namazie (father), Gauhar Taj Begum Mirza (mother)




Died

28 April 1991 (aged 43), Bangalore, Karnataka




Similar

Rehane Yavar Dhala, Mohammad Namazi, Mirza Ismail
Shakereh Khaleeli | A mesmerising voice
Shakereh Namazi, née Khaleeli (1947–1991) was an Indian woman, murdered by her second husband Swami shradhananda. She married in 1964 the diplomat Akbar Khaleeli, Indian envoy to Iran and Australia. They divorced in 1985, and the following year she married Shradhananda. She was missed by her family in 1991 and the police alerted the next year. Her body was found buried at her home in 1994. She had been drugged and then suffocated, and buried in a coffin-like box. Shradhananda was convicted of the murder in 2005 and sentenced to death. The sentence was commuted to life imprisonment in 2008.
Contents
Family and background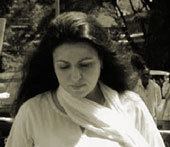 Shakereh was born in Madras (August 27, 1947 - missing April 1991 - declared deceased May 1994 ) into an aristocratic Persian Muslim family from Shiraz in Persia who were residing in Singapore. She was the daughter of Gulam Hussain Namazie by his wife Gauhar Taj Begum, the youngest daughter of Sir Mirza Ismail, the longest serving Diwan of Mysore, Jaipur and later Hyderabad. She is also the grand-daughter of Mohammad Namazi successful businessman who built his empire in Iran, Singapore and America he is greatly respected for his philanthropic work and many charitable organisations in India, Singapore and Iran namely the Namazi Hospital.
Shakereh's did her schooling in Singapore as her parents resided there and had family interests in business, horses and charitable endeavours. In 1965, at age 18, Shakereh fell in love and married her first cousin Akbar Mirza Khaleeli from Madras their mothers were sisters Shah Taj Begum and Gauhar Taj Begum both daughters of Sir Mirza Ismail. They have four daughters, Zeebundeh Khaleeli in 1966 Madras, Sabah Bakache 1967 Delhi, Rehane Yavar Dhala 1969 Paris, France and Esmath Khaleeli 1972 Amman, Jordan.
Akbar Mirza Khaleeli, was an outstanding sportsman and student through school Bishop Cotton Boys' School and later Doveton Corrie Protestant Schools Association, studied law at Loyola College, Chennai. He was considered the best Tennis Player in South India bar Ramesh Krishnan with great potential to be an all India Champion but decided to follow in his grandfathers footsteps and serve India instead. He sat for the entrance exams and was accepted into both the IFS and IAS but decided to join the Indian Foreign Service in 1954. He went on to serve in various posts in Delhi, Bagdad, Sri Lanka, Paris and Jordan. He was finally promoted to serve as Indian Ambassador to Iran 1980-1985 Italy and High Commissioner to Australia. His expertise lies in Middle Eastern affairs and is often consulted where big decisions are to be made by both Corporates and Government to date. Shakereh was with him through most of his postings save Iran because of the Iranian revolution she did not feel it was the right environment for her young daughters to be exposed to so early in their lives.
While her husband was in Iran representing the country she had to find something substantial to stay occupied with along with the children who were now all between the ages of 8-16. It was at this point she decided to move to Bangalore and pursue her love for construction which she shared with her great grandfather Aga Ali Asker who is still known for some of the most fabulous buildings across Bangalore. At the age of 37 with 4 young daughters in tow she began her first venture which was to build the family home on Sankey Road, Abshot Layout and thereafter built her mothers house on Ali Asker Road single handedly with little help at a time where sand and bricks were impossible to procure. After this was done she turned her attention to the other family properties for development and evicting tenants who had outstayed their welcome.
She was greatly admired by the muslim community and those who interacted with her. She was an example to young muslim women in the community and was considered a progressive muslim woman.
Murder
In 1991, Sabah, Shakereh's second daughter, found that she was unable to locate her mother. Despite repeated requests about Shakereh's whereabouts to her mother's second husband Murali Manohar Mishra, also known as Swami Shradhananda, he consistently avoided giving a proper answer. In 1992, Sabah's anxiety grew and she filed for a habeas corpus at the Ashok Nagar Police Station in Bangalore, Karnataka. For three years, the Swami evaded questions from the family, friends and legal authorities of the state. He lived in Bangalore like a king, pretending his wife was on a perpetual holiday.
In May 1994, the police of Karnataka finally found Shakereh's body (rather skeletal remains) buried deep in the courtyard of her own house. Shakereh's murder was one of the most heinous crimes of Indian criminal history. When the murder was disclosed, it shook the nation.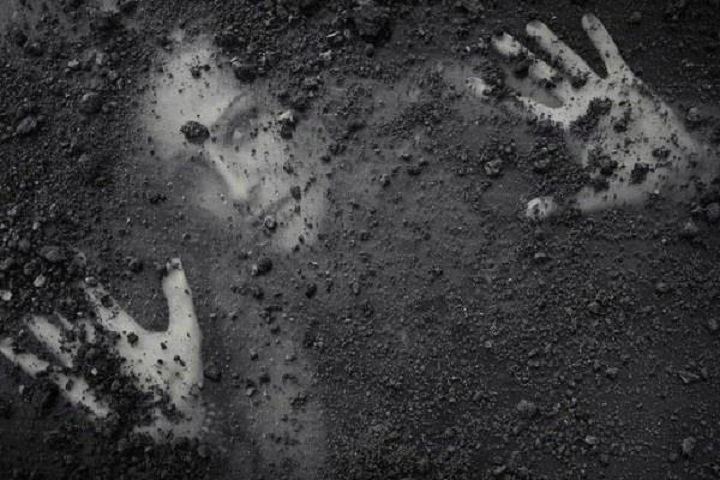 Shakereh had been placed in the coffin-like box on April 28, 1991. She had been drugged asleep, placed on a mattress within the coffin-like box and covered with another mattress, suffocating her to death. She died unconscious, confined to a constricted space and buried by the man whom she trusted implicitly. When Shakereh's skeletal remains were recovered and the mattress was removed, one of her hands was found clutching the mattress which lay below her. The side of the box was scratched with her nails, perhaps in an attempt to get out, probably suffocating in the last pangs of breath.
Legal case
The Swami was taken into judicial custody after accepting the crime. The case also became an important milestone in the Indian judicial system as it was the first case where the exhumation process was recorded on video. The case was also the first time that DNA tests and videotapes of the exhumation were taken as evidence in India.
Trial court
On May 21, 2005 the Civil and Sessions Judge B.S. Totad sentenced Swami with a verdict of capital punishment. "He shall be hanged to death", the judge ordered. Shraddhananda betrayed no emotions as he stood in the dock, his head drooping as always. "From the facts and circumstances of the case, it is clear that the said murder has created such a fear in the minds of the family and in the community to live peacefully in society. There are no mitigating circumstances or factors to award a lesser punishment. After taking into consideration the facts and circumstances of the case and having regard to the nature of the methodology in committing the murder for gain, it is a fit case for capital punishment", the order read. "I am of the opinion that it falls under the bracket of the rarest of the rare cases and hence he be sentenced to death," the judge observed in the 300-page judgment. The judge directed the jail authorities not to execute the death sentence until they received confirmation from the high court.
High Court
In the high court, on September 12, 2005, a two bench judge composed of Justices S.R. Bannurmath and A.C. Kabbin awarded the death penalty to Shradananda. Terming it the "rarest of rare cases" in their order, the division bench composed of Justices S R Bannurmath and A C Kabbin, said: "The accused had murdered his wife in a diabolical and a well-planned scheme. As such, the death penalty imposed on him is liable to be confirmed. Anything less than a penalty of greatest severity for any serious crime is thought to be a measure of tolerance that is unwarranted and unwise. The sessions court is justified in awarding death penalty to the accused." Shraddhananda is a "menace to the society and beyond reform". In addition, Justices S.R. Bannurmath and A.C. Kabbin stated, "in our view, the death was not a violent act by a weapon or attack, but the act was more violent since the mind of such a scheming person can be dangerous." "A person who plans in a cool and cunning manner ought to be hanged as there is no chance of his reformation. Shakereh was a helpless woman, and her trust was broken," the bench said. "Such scheming persons cannot be reformed. His conduct before and after the crimes shows that it (murder) had been planned methodically and carried out coolly and mercilessly. He has killed a person who had implicit faith in him and buried her unceremoniously" the verdict said.
Supreme court
On February 18, 2006, Shradananda issued notice to the Karnataka Government on special leave petition (SLP) questioning the high court judgment in September 2005. The Supreme Court Bench of Justice Ashok Bhan and Justice Tarun Chatterjee, stayed the high court judgment, confirming the death sentence. On July 22, 2008, a life sentence for Shraddhananda was ordered by the Indian Supreme Court in New Delhi.
References
Shakereh Khaleeli Wikipedia
(Text) CC BY-SA