Iran




2,061 m




131,612 (2006)




Shahrekord University, Shahrekord University of Medical Sciences, Azad University of Shahre Kord



Shahrekord (Persian: ?, also Romanized as Shahr-e Kord and Shahr Kord) is the capital city of Chaharmahal and Bakhtiari Province, Iran. It is the largest city in the province, and is adjacent to Irans third largest city of Isfahan. At the time of the 2006 census, Shahrekord had a population of about 148,464 and the Shahrekord metropolitan area had a population of 380,312.
Shahrekord is famous for its natural beauty of the landscape, cold winters, waterfalls and rivers. Sharekord is the Iran's highest capital city at 2,070 m (6,790 ft) above the sea level. This led to be known as "Roof of Iran". Shahrekord is about 100 km (62 mi) from Irans third largest city of Isfahan and 521 km (324 mi) from Tehran.
Its weather is dry, cold in winter and mild in summer. The town has a ski resort (Bardeh) located about 35 km (22 mi) away and several natural lagoons and small lakes for outdoor relaxation.
Name of the city in Kurdish and Persian means the city of Kurds. The previous name of Sharekord was Deh kord but after 1935 it is called Shahrekord. Long years ago before Islamic period it had been called Dezh Gord (?????). The word Dezh (??) means fortress and the word Gord (???) means "Hero". After Muslim conquest of Persia and supremacy of the Arabic language, its name was changed to Deh kord (?????) because arabic alphabet lacks the letters "zh" (?) and "g" (?)l. There are some similar military zones such as Chamgordan, Boroujerd and Dezful which were being called as Chamgord, Borougord and Dezhpol before Muslim conquest of Persia.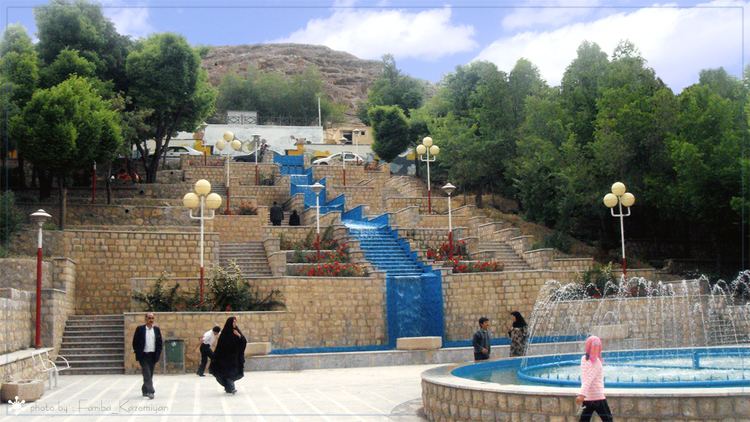 Shahrekord is located about 90 km (56 mi) southwest of Isfahan and 512 km (318 mi) of Tehran. It is topographically situated in the north of the Zagros Mountains. Being located 2,070 m (6,790 ft) above the sea level, Shahrekord is the most elevated among the centers of the provinces of Iran, known as the Roof of Iran.
Shahrekord Wikipedia
(,)http://upload.wikimedia.org/wikipedia/commons/7/77/Mellat.jpg(,)http://static.panoramio.com/photos/large/48943162.jpg(,)http://images2.mygola.com/137ebb13cd8e038094d390fff8fba07f_1363975874_l.jpg(,)http://static.panoramio.com/photos/large/88572326.jpg(,)http://static.panoramio.com/photos/large/76283936.jpg(,)http://static.panoramio.com/photos/large/93488559.jpg(,)http://scontent-a.cdninstagram.com/hphotos-xaf1/t51.2885-15/10666077_1489858831262246_65758_n.jpg(,)http://gallery.photo.net/photo/9713472-md.jpg(,)https://c1.staticflickr.com/3/2354/2253595108_c02684dc19_b.jpg(,)http://www.persianlandscape.com/Landscape/Rural/Samaan-Near-Shahrekord-Almond/i-GnK2sv6/0/L/Saman%2520Shahrekord%2520May,17.%25202008%2520(11)-L.jpg(,)http://www.imt-ins.com/htmls/upload/image/001-jazebe-torist/tabii/28.jpg
(,)http://danamotor.ir/Chaharmahal_Bakhtiari_Sheikhalikhan_Waterfall.jpg(,)http://www.haaretz.com/polopoly_fs/1.394984.1321003198!/image/2427595695.jpg_gen/derivatives/landscape_640/2427595695.jpg(,)http://www.gotopersia.ir/en/files/profiles/admin/gDUvFLksmE_Chaharmahal_and_Bakhtiari_Province.png(,)http://www.iranparadise.com/images/cache/itinerary_image/0000/14_88f9293d5773705bae05628f2d4cc7e6_9882df189efcad2a589c644a4c490a10.jpg(,)http://i.ytimg.com/vi/zyY_Bj97dHU/0.jpg(,)http://upload.wikimedia.org/wikipedia/commons/5/5f/Kolah_Farangi_in_Rasht.jpg