Shaandaar (tr. Magnificent) is an Indian romantic-comedy film, directed by Vikas Bahl and produced by Anurag Kashyap and Vikramaditya Motwane. It stars Alia Bhatt and Shahid Kapoor in lead roles, with Pankaj Kapur and Sanjay Kapoor in supporting roles. The Times of India described Shaandar as "India's first destination wedding film". Principal photography began in August 2014 in Leeds, and the film released on 22 October 2015.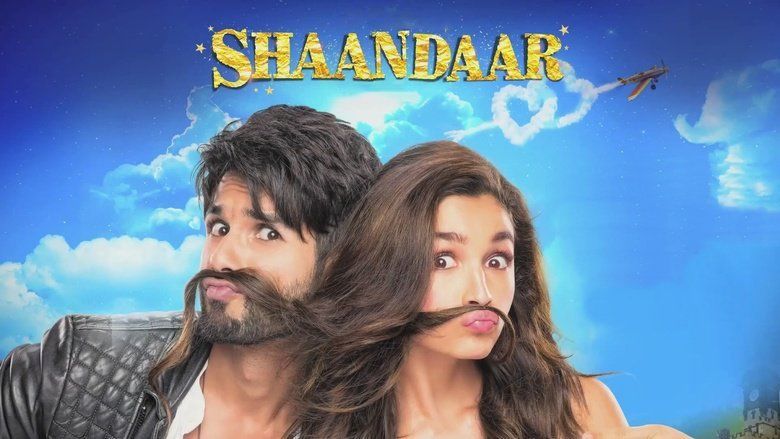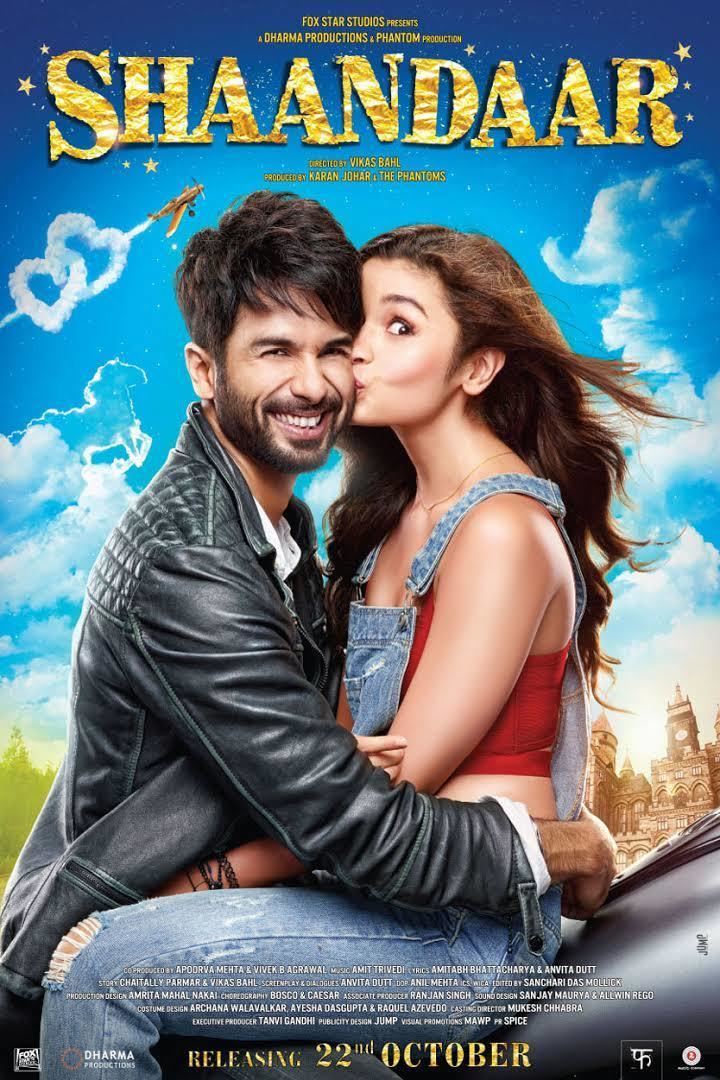 Alia Arora (Alia Bhatt) is an orphan who is adopted by Bipin Arora (Pankaj Kapur) whose wife Geetu Arora (Niki Aneja Walia) and mother-in-law Kamla Arora (Sushma Seth) are extremely business minded and have no feeling except for money. Alia is hated by Geetu and Kamla but is loved by Bipin and his daughter Isha (Sanah Kapoor). Alia is also an insomniac who Bipin encourages to sleep by giving dreams drawn on paper but doesn't succeed.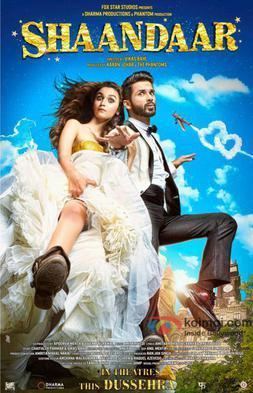 The girls grow and while driving to the palatial wedding place for Isha, Bipin's car is hit by Jagjinder Joginder aka JJ (Shahid Kapoor) driving his motorcycle and abuses him comically, and is later revealed to be the event manager for Isha's marriage. The marriage is being arranged as a business merger between the Fundwanis led by Mr Fundwani (Sanjay Kapoor) and Aroras. The bride groom Robin Fundwani (Vikas Verma) is a fitness freak and is obsessed with his abs; he looks at Isha with contempt because she has a thick body. Through some magical and comical moments Alia and JJ (who is also an insomniac due to loss of his mother in riots) get attracted to each other and finding peace among each other end up sleeping and thus curing their insomnia. Kamla has a sneezing accident and dies. But the Aroras are desperate for the marriage as they are bankrupt and really need the money from the merger of the two families.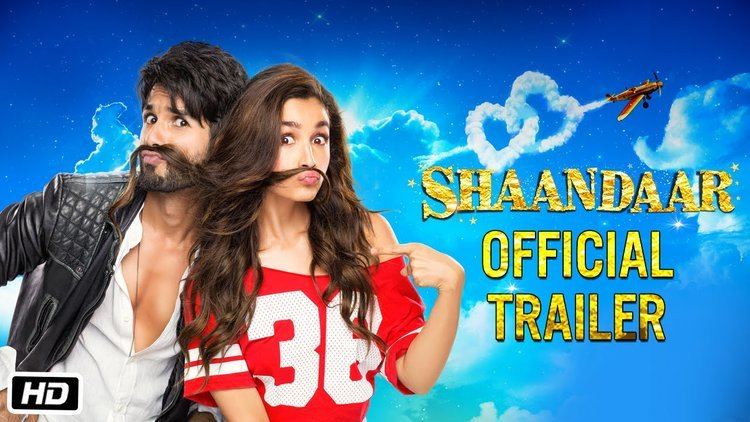 Robin on the other hand escalates the friction by verbally abusing Isha at many instances leading to Isha breaking her marriage off at the wedding dais and her speech inspires every one to believe in themselves and their real inner self. Frustrated Fundwani tries to physically force the marriage through and it is revealed that the Fundwanis are bankrupt too. Alia, Isha, JJ, Bipin and Robin escape from the scene and fly off to a happy ending.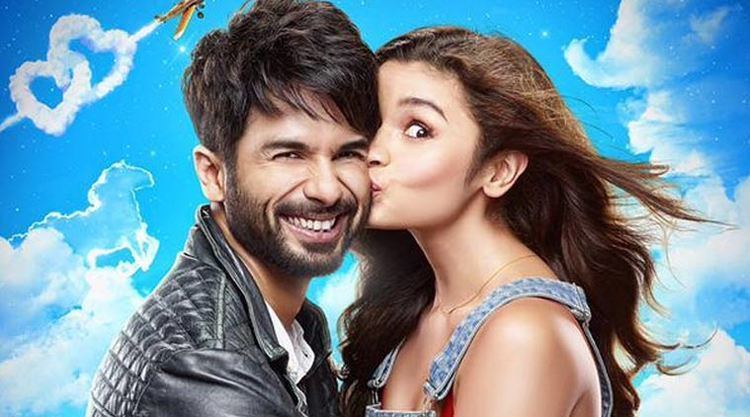 Shahid Kapoor as Jagjinder Joginder (Event manager)
Alia Bhatt as Alia Arora (daughter of Bipin and Prabha, half-sister of Isha and step-daughter of Geetu)
Pankaj Kapur as Bipin Arora (father of Isha and Alia, husband of Geetu)
Sanjay Kapoor as Mr Fundwani (brother of Robin)
Niki Aneja Walia as Geetu Arora (mother of Isha, step-mother of Alia and wife of Bipin)
Sanah Kapoor as Isha Arora (half-sister of Alia, daughter of Bipin and Geetu and fiancee of Robin)
Vikas Verma as Robin Fundwani, brother of Mr Fundwani and fiancee of Isha
Sushma Seth as Kamla Arora (mother-in-law of Geetu, mother of Bipin and grandmother of Alia and Isha)
Shibani Dandekar as Sonia (assistant event manager)
Anjana Sukhani as Mrs Fundwani (wife of Mr Fundwani)
Karan Johar as Himself
Tessa Vellara and Teena Vellara as the Twins
Shalini Chandran as Relative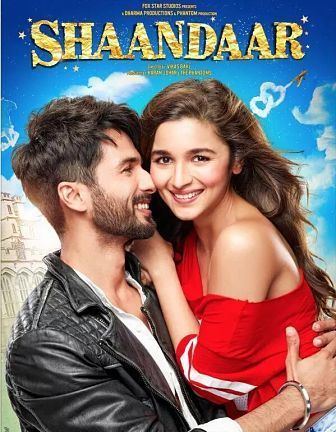 Hagupreet Singh as Robin's friend and Karan Johar's love interest
Deepanjana Pal at Firstpost described the writing as sloppy, commenting that, "it's more a series of YouTube sketches than a proper story." Indian Express felt that Kapoor's character Jagjinder Joginder was "badly-written", noting, "He can be such a natural charmer, but here the charm offensive is not allowed to stop, and finally just overtakes him." Saibal Chatterjee of NDTV, felt that while there were "flashes of smart writing", that there was also "[a lack] of sustained narrative force, especially in the second half". Chatterjee described the interaction between Kapoor and Bhatt as "spontaneous chemistry", an opinion that was not shared by the Indian Express reviewer, who wrote, "Shahid and Alia look good together, but there's not very much else they manage between the two of them."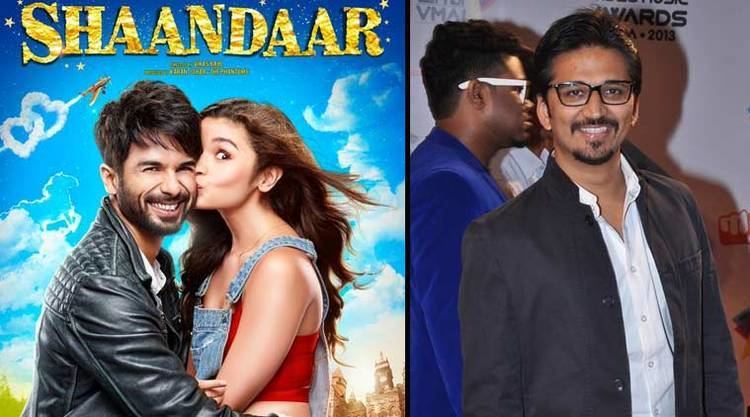 Ibnlive described the movie as "The film is bizarre and wildly inconsistent". India TV stated "There is nothing Shaandaar about this Shahid-Alia starrer". TimesofIndia gave two stars to the film.
The music and background score for the film is composed by Amit Trivedi The first song titled, "Gulaabo" was released on 10 September 2015, followed by "Shaam Shaandaar" which was released on 16 September 2015. The music rights for the film have been acquired by Zee Music Company. The full audio album was released on 24 September 2015.
The opening day collection was ₹131 million (US$2.0 million). After taking a good opening the collections dropped but the overseas collection were good and first five-day collections were ₹500 million (US$7.8 million). After 16 days in theatres, the worldwide collection was estimated as ₹597 million (US$9.3 million). The movie was declared as failure after full run. The success of Pyaar Ka Punchnama 2 was considered to add to the film's failure.