Greece




Technological Educational Institute of Central Macedonia


601.5 km2


Petros Aggelidis




76,817



Sérres (Greek: , katharevousa: , Sérrai) is a city in Macedonia, Greece, capital of the Serres regional unit and second largest city in the region of Central Macedonia, after Thessaloniki. Serres is one of the administrative and economic centers of Northern Greece. The city is situated in a fertile plain at an elevation of about 70 metres (230 feet), some 24 kilometres (15 miles) northeast of the Strymon river and 69 km (43 mi) north-east of Thessaloniki, respectively. Serres official municipal population was 76,817 in 2011 with the total number of people living in the city and its immediate surroundings estimated at around 100,000. The city is home to the Technological Educational Institute of Central Macedonia (Greek: ), composed of the School of Technological Applications, the School of Management and Finance and the School of Graphic Arts and Design, with at least 10,000 Greek and international students.
Although the earliest mention of Serres (as "Siris") is dating in the 5th BC century, the city was founded long before the Trojan war, probably at the beginning of the 2nd BC millennium. The ancient city was built on a high and steep hill (known as "Koulas") just north of Serres. It held a very strategic position, since it controlled a land road, which following the valley of the river Strymon led from the shores of Strymonikos Bay in the Danubian countries. The most ancient known inhabitants of the area were the Bryges (Phrygians) and Strymonians; afterwards (since 1100 BC) were Siriopaiones and finally (from early 5th century BC until the end of antiquity) the thracian tribe of Odomantes.These populations mainly engaged in agriculture and cattle-raising especially worshiped the Sun, the deified river Strymon and later the "Thracian horseman".
Serres is the capital of a primarily agricultural district and is an important trade centre for tobacco, grain, and livestock. Following the development of a government-sponsored manufacturing area in the late 20th century, it has also become a centre for the production of textiles and other manufactured items.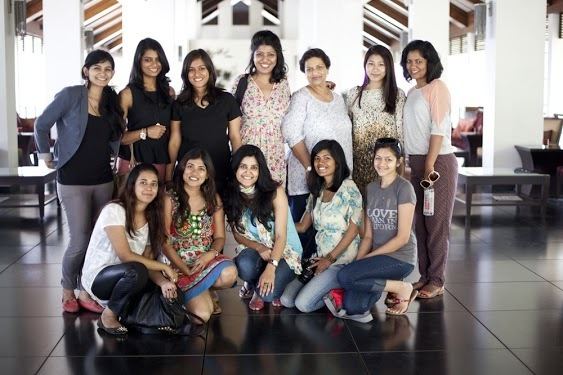 Probably the most well-known food from Serres is Bougatsa. Additionally, gyros and souvlaki are standard forms of Greek cuisine served in many restaurants and taverns. One delicacy that is truly unique to the region is akanes, which is a type of gourmet candy delight prepared according to a secret recipe since the beginning of the 20th century by the Roumbos family. Allegedly, Aristeidis Roumbos, the confectioner who invented this candy, disclosed the recipe to one of his loyal trainees, who then proceeded to establish a rival akanes business. Nevertheless, the Roumbos family, to this day, continues to produce this delight in their quaint workshop, which is reminiscent of life in the 1950s.
Serres Wikipedia
(,)http://upload.wikimedia.org/wikipedia/en/6/68/Serra_havana.jpg(,)http://upload.wikimedia.org/wikipedia/commons/b/be/Sierra_No_3_old_boiler.jpg(,)http://theboulevardiers.com/wp-content/uploads/2012/11/SerraSmall.jpg(,)http://upload.wikimedia.org/wikipedia/commons/3/3b/Sierra_Railway_3_1918_Derailment.jpg(,)http://blog.1xrun.com/wp-content/uploads/2013/03/IMG_3784.jpeg(,)http://pemptousia.com/files/2011/11/Skete-Agiou-Andrea-Serrai.jpg(,)http://4.bp.blogspot.com/-exYLwJC3cK4/Ut10jroho-I/AAAAAAAAAGk/2iEbKLGjIjM/s1600/Richard%2BSerra%2BI.png(,)http://media.independent.com/img/photos/2014/12/17/Our-Home1.jpg(,)http://www.bible.ca/orthodox-church-historical-timeline.gif
(,)http://www.marmolada.com/images/DSC_9270.jpg(,)http://farm4.static.flickr.com/3905/14452367488_08266122e2_s.jpg(,)http://juzaphoto.com/shared_files/uploads/342268.jpg(,)http://quotes.lifehack.org/media/quotes/quote-Richard-Serra-i-think-this-i-think-basically-im-77582.png(,)http://photos3.zillowstatic.com/p_h/IStoq9yj0cca4p0000000000.jpg(,)http://photos3.zillowstatic.com/p_h/ISli8pixpc2d9u0000000000.jpg(,)http://photos2.zillowstatic.com/p_h/ISd8j8ymr99wd80000000000.jpg(,)http://photos3.zillowstatic.com/p_h/IStw0ja69lncel0000000000.jpg(,)http://photos3.zillowstatic.com/p_h/ISlqye60l9vepf1000000000.jpg(,)http://thumbs.dreamstime.com/z/cathedral-waterfall-serrai-di-sottoguda-italy-winter-rocca-pietore-36545628.jpg
(,)http://margaretshome.files.wordpress.com/2013/04/the-group-at-serrai_img_2617-copy1.jpg(,)http://ioannina-luxuryhotelgrandserai.clickhere.gr/images/grandserai/picf08b.jpg(,)http://ioannina-luxuryhotelgrandserai.clickhere.gr/images/grandserai/pic05b.jpg(,)https://yt3.ggpht.com/-XhqQdrdNcYo/AAAAAAAAAAI/AAAAAAAAAAA/R8Cij3EMbmA/s900-c-k-no/photo.jpg(,)http://upload.wikimedia.org/wikipedia/commons/7/72/Sierra_leone_ethnic_1969.jpg(,)http://ioannina-luxuryhotelgrandserai.clickhere.gr/images/grandserai/pic01b.jpg(,)http://upload.wikimedia.org/wikipedia/commons/3/3e/Serres_overview.jpg(,)http://cdn1.vtourist.com/19/6431597-Womens_Cooperative_Union_of_Ano_Poroia_Prefecture_of_Serrai.jpg%3Fversion%3D2(,)http://images.blog-24.com/100000/104000/103998.jpg
(,)http://www.bfi.org.uk/sites/bfi.org.uk/files/news/serra-albert-001-sunglasses-1000x750.jpg(,)http://www.bfi.org.uk/sites/bfi.org.uk/files/news/childs-pose-2013-001-dining-scene-1000x750.jpg(,)http://www.mountainblog.eu/wp-content/uploads/2014/11/I005210-serrai-di-sottoguda.jpg(,)http://www.mountainblog.eu/wp-content/uploads/2014/11/I005209-climbing_serrai.jpg(,)http://www.dolomitisuperski.com/website/var/tmp/image-thumbnails/0/1244/thumb__content_bigimage/serrai-2.jpeg(,)http://www.bfi.org.uk/sites/bfi.org.uk/files/styles/full/public/image/only-lovers-left-alive-2013-002-tilda-swinton-tom-hiddleston-shades-on.jpg%3Fitok%3DwsuR_LU5(,)http://www.truemallorca.com/wp-content/uploads/2015/01/Fra-Juniu0301per-Serra-Palma-Mallorca_.jpg(,)https://heathenchinese.files.wordpress.com/2015/03/monk-on-spears.jpg(,)http://cinema-scope.com/wp-content/uploads/2012/04/Tabu-560x410.jpg(,)http://www.treninodeiserrai.com/images/serrai_07_g.jpg(,)http://i.ytimg.com/vi/D4y77AftfKs/0.jpg
(,)http://cache3.asset-cache.net/gc/134728964-miss-new-york-2012-contestants-sasia-gettyimages.jpg%3Fv%3D1%26c%3DIWSAsset%26k%3D2%26d%3DfOqRSGnZREbdOD5U9z9TH7wNxv7gW7UzQ4ubOXI6bAbESdqyk%252F%252FTM%252BY0YxT%252FUvmhi5ZPCAaKB8mNCWnP3rTMYg%253D%253D(,)http://dolomitistars.dolomiti.org/uploads/FotoGallery/percorsi/Serrai%2520di%2520Sottoguda_IMMAGINE.jpg(,)http://dolomitistars.dolomiti.org/uploads/FotoGallery/percorsi/Serrai%2520di%2520Sottoguda%25202_IMMAGINE_ridimens.jpg(,)http://artandgenius.files.wordpress.com/2014/05/kal2foremail.jpg(,)http://dolomitistars.dolomiti.org/uploads/FotoGallery/percorsi/Arrampicata%2520Ghiaccio_Area%2520Serrai.jpg.jpg(,)http://dolomitistars.dolomiti.org/uploads/FotoGallery/attivita/trenino_gallery%2520(3).JPG
(,)http://dolomitistars.dolomiti.org/uploads/AreeGeografiche/Arrampicata_serrai_5.jpg(,)http://www.marmolada.com/images/Sottoguda4.jpg(,)http://www.dolomiti.it/fileadmin/zone-loc/lo-roccapietore-e-head-01.jpg(,)http://www.marmolada.com/images/Serrai31.jpg(,)http://media-cdn.tripadvisor.com/media/photo-s/02/ab/58/df/filename-serai-inn-02.jpg(,)http://www.lamontanara.it/Eng/Serrai%2520Di%2520Sottoguda/images/Canyon%2520Serrai%2520di%2520Sottoguda%2520(6).jpg(,)http://cdn2.vtourist.com/19/6431651-The_entrance_to_the_tavern_Prefecture_of_Serrai.jpg%3Fversion%3D2(,)http://www.nostraitalia.it/wp-content/uploads/Serrai-di-Sottoguda.jpg(,)http://www.lamontanara.it/Eng/Serrai%2520Di%2520Sottoguda/images/Serrai.jpg