Covid-19
Sergo Chakhoyan







Sergo Chakhoyan (Armenian: Սերգո Չախոյան, born December 9, 1969 in Leninakan, Armenian SSR) is an Armenian weightlifter who later represented Australia.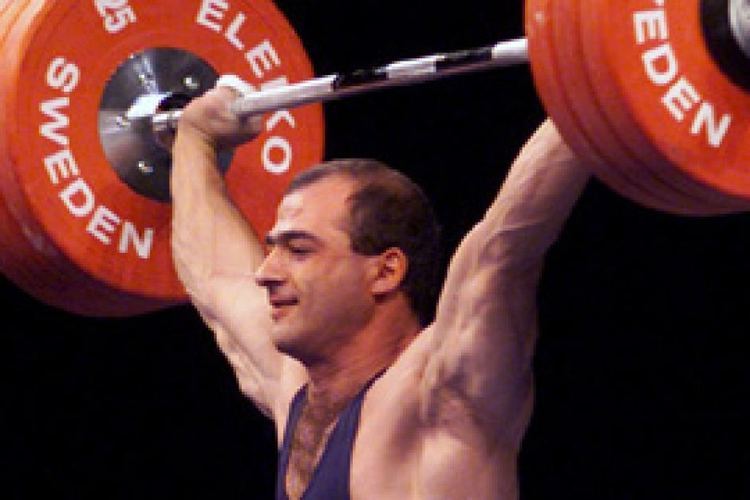 Chakhoyan was born in Leninakan, Armenian SSR (now Gyumri, Armenia), where many great weightlifters hail from. He won a silver medal at the 1994 World Weightlifting Championships. Chakhoyan set the world record in the snatch at 175.5 kg in the light heavyweight division. He became the second weightlifter from Armenia to set a world record, after Israel Militosyan. Chakhoyan also competed at the 1996 Summer Olympics in Atlanta and came in sixth place.
He started representing Australia sometime later. Chakhoyan came in sixth place again at the 2000 Summer Olympics in Sydney. He won a gold medal at the 2001 Goodwill Games in Brisbane and set a world record during the competition, but tested positive for doping afterward. He was stripped of the record and medal and was suspended for two years. When he returned, he won a bronze medal at the 2003 World Weightlifting Championships.
Chakhoyan lifted 175.0 kg in the snatch at the 2004 Summer Olympics. He attempted to lift a clean & jerk of 207.5 kg, which would have won him the Olympic gold medal. However, he was unable to lift a successful jerk and dropped out of the competition.
In April 2007, he tested positive for doping again and received a life ban, which is mandatory for a second offence.
Sergo Chakhoyan Wikipedia