Country

France




Area

26,646




Region

Burgundy




Mayor

Daniel Paris



Sens is a commune in the Yonne department in Burgundy in north-central France, 120 km from Paris.
Contents
Map of Sens
Sens is a sub-prefecture and the second city of the department, the sixth in the region. It is crossed by the Yonne and the Vanne, which empties into the Yonne here.
Oasis sens activities and entertainment by sunwing ca
History
The city is supposed to have been one of the oppida of the Senones, one of the oldest Celtic tribes living in Gaul. It is mentioned as Agedincum by Julius Caesar several times in his Commentarii de Bello Gallico. The Roman city was built during the first century BC and surrounded by walls during the third. It still retains today the skeleton of its Roman street plan. The site was referred to by Ammianus Marcellinus as Senones (oppidum Senonas) but it did not become an administrative center until after the reorganization of the Roman Empire in 375, when it was the chief town of Lugdunensis Quarta.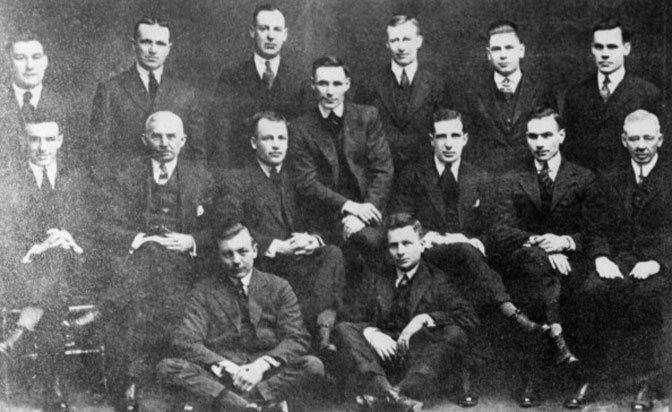 During the Middle Ages, its archbishops held the prestigious role of primates of Gaul and Germany. The Hotel de Sens in Paris was their official residence in that city. The Archdiocese of Sens ruled over the dioceses of Chartres, Auxerre, Meaux, Paris, Orleans, Nevers and Troyes.
Starting from 1135, the cathedral of Sens, dedicated to Saint Stephen, was rebuilt as one of the first Gothic cathedrals. There, in 1234, Louis IX of France celebrated his wedding to Marguerite of Provence. Sens witnessed the trial of Peter Abelard. Pope Alexander III sojourned for some time in the city, and there also Thomas Becket spent part of his exile between 1162 and 1165. The Archdiocese of Sens hosted a number of church councils.
Sens lived troublesome times during the Wars of Religion.
The city declined after Paris was elevated to archdiocese in 1622.
Main sights
The Cathedral, one of the first Gothic edifices in France.
Archbishops Palace.
Church of St. Maurice.
House of Abraham.
Museum.
Serres municipales de Sens, municipal greenhouses
Sens hot seat food you hate msot 021109
References
Sens Wikipedia
(Text) CC BY-SA
(,)http://wpmedia.ottawacitizen.com/2015/04/pa91046-silver-seven-1905-for-paul-kitchen-hockey-history-st.jpg%3Fquality%3D55%26strip%3Dall%26w%3D660%26h%3D495%26crop%3D1(,)http://1.cdn.nhle.com/nhl/images/upload/2014/02/1921SenatorsDL.jpg(,)https://cdn2.vox-cdn.com/thumbor/Tr4QdDXmZjxAW3D8qVbB0VlLSpw%3D/0x176:4708x3315/730x487/cdn0.vox-cdn.com/uploads/chorus_image/image/38748408/52758526.0.0.jpg(,)http://history-world.org/education.jpg(,)http://www.loc.gov/exhibits/religion/images/vc6401s.jpg(,)https://classconnection.s3.amazonaws.com/765/flashcards/1996765/jpg/viollet-le-duc1355592832806.jpg(,)http://upload.wikimedia.org/wikipedia/commons/b/bf/Ottawa_Senators,_1914-1915.jpg(,)http://publishing.cdlib.org/ucpressebooks/data/13030/zf/ft0x0n99zf/figures/ft0x0n99zf_00020.jpg(,)http://www.historyfiles.co.uk/images/Europe/Barbarians/Celts_Expedition01_full.jpg(,)http://ventsenator.narod.ru/OldScoresNewGoals/4/110_1.jpg
(,)http://media-cdn.tripadvisor.com/media/photo-s/02/f8/5e/00/restaurant-sens.jpg(,)http://media.mediamenus.fr/m/498210/635-restaurant_sens_uniques-restaurant_french_cuisine-paris-7600.jpg(,)http://media-cdn.tripadvisor.com/media/photo-s/01/b2/84/42/entree-du-restaurant.jpg(,)http://www.kenzi-hotels.com/d/kenzitower/media/sens3.jpg(,)https://47006bd19c074195238a-b0b757299a8f3a7022a498c3b4069649.ssl.cf2.rackcdn.com/media/covers/695/large-4bb4c5173c2ce17f.jpg%3F1360866113(,)http://www.kenzi-hotels.com/d/kenzitower/media/sens5.jpg(,)http://www.le-sixiemesens.fr/maj/images_resized/3138-accueil-photo-1-fr.jpg(,)http://media-cdn.tripadvisor.com/media/photo-s/06/04/31/5c/sens.jpg(,)http://media.mediamenus.fr/m/482958/635-restaurant_le_jardin_des_sens-restaurant_haute_gastronomie-montpellier_-7156.jpg(,)http://www.theglassmagazine.com/wp/wp-content/uploads/2014/01/2.-The-contemporary-Sea-Sens-restaurant.jpg(,)http://www.eugenegoesthailand.com/wp-content/uploads/2010/07/dsen.jpg(,)http://media-cdn.tripadvisor.com/media/photo-s/02/59/4f/6e/vue-panoramique-restaurant.jpg(,)http://youresto.com/blog/wp-content/uploads/2013/06/Sea-Sens-Restaurant-4.jpg(,)http://restaurateurs.iens.nl/static/photos/37156_0_002bbd18643aff32727f8bf6092f559e.jpg(,)http://www.schmoozd.com/wp-content/uploads/Sens_Restaurant.jpg(,)http://isvodka-events.com/wp-content/uploads/2009/08/view-sens-restaurant-patio-isvodka-photo.jpg(,)http://www.blanee.com/uploads/pictures/000/069/482/large/bd_s202.jpg(,)http://www.bunrab.com/dailyfeed/dailyfeed_images_sep-07/df07_09_26_sensin.jpg