India




Tamil




Tamil Nadu




Tirunelveli



Sengottai (Tamil: , cenkottai ?) is a municipality in the Tirunelveli district, of Tamil Nadu, India. Spread over an area of 2.68 square kilometers with a population of over 26,838, the economy of the town revolves around the cultivation of rice. The word Sengottai means red fort in Tamil. There is fort like structure on the entrance of this town. Sengottai is also spelt as Chenkottai, and other similarly-pronounced variants, and is roughly 5 from the Courtallam waterfalls. As of 2011, the town had a population of 26,823.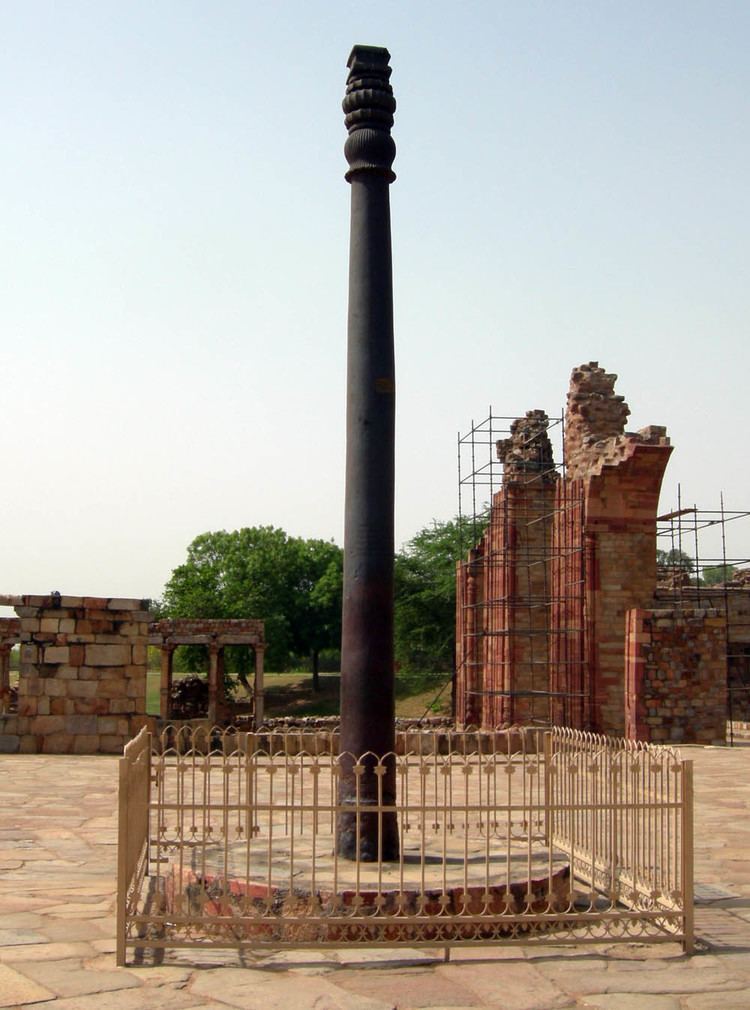 Sengottai was originally part of the Travancore Kingdom. In December 1851, the boundary between Tirunelveli and Travancore on the Sengottai side was clearly defined as proposed by General Cullen as early as 1846, and finally sanctioned by the Madras Government. Sengottai Municipality was constituted in 1921. In 1949, Sengottai was part of the newly formed state of Travancore-Cochin. The States Reorganisation Act, 1956 came into effect from the 1 November 1956, and consequently, the Tamil speaking area of Sengottai taluk of Quilon district were transferred from Travancore-Cochin to Madras State. Sengottai was reclassified from a Grade III municipality to a Grade II municipality as per G.O. No.85 dated 22 May 1998. Vanchinathan, popularly known as Vanchi, was an Indian Tamil independence activist from Sengottai. He is best remembered for having shot dead Ashe, the Collector of Tirunelveli and having later committed suicide in order to evade arrest.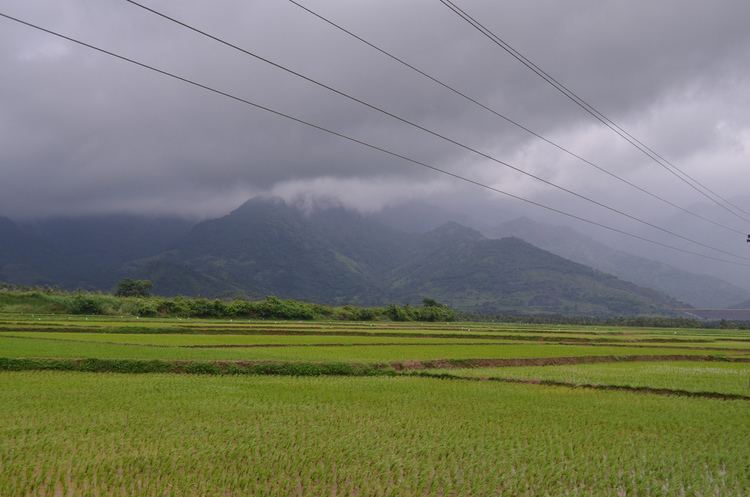 The town is spread over an area of 2.68 km2. The second largest gap in Western Ghats which is situated five kilometres from town is known by its name that is Shencottah Gap road rail lines pass through this gap which connect Shencottah with Punalur.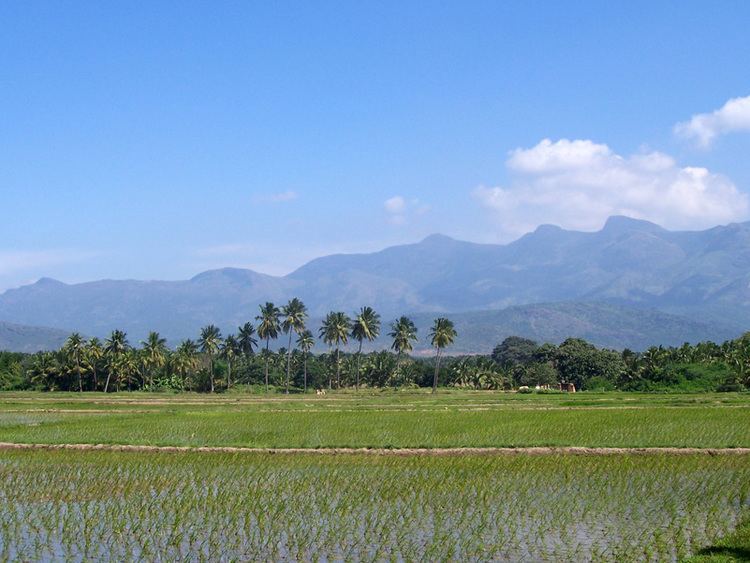 During the Tamil month of Maargazhi (corresponding to December through January), people in Sengottai sing bhajan before sunrise and draw special rangoli outside their houses every day. During the Month of January, Tamil month Thai Chariot festival is celebrated grandly. In that occasion Swamy Lord Siva, kulasekaranathar and Lord parvathi, Dharmasavathini and Lord Ganesha and murugan will come in separate wooden chariot respectively. In that festival approximately 25000 people will come together to pull the chariot. The car will run through four ratha veedhis and it will halt at its location. The "Thai poosam" festival will prolong for 10 days. Every vinayagar pooja celebration is very popular. "Soora Samharam" is another festival celebrated in Sengottai.
Sengottai Wikipedia
(,)http://upload.wikimedia.org/wikipedia/commons/3/3f/QtubIronPillar.JPG(,)http://i1324.photobucket.com/albums/u606/quilonsky/tunnel_zps660aaaec.jpg(,)http://upload.wikimedia.org/wikipedia/commons/6/66/13Arch_Bridge_View_1.jpg(,)http://2.bp.blogspot.com/-vRTSN72Jrfs/T_nbLpJZGgI/AAAAAAAADfU/Tv0_ZNLtx2c/s1600/sengottai%2Bmap2.JPG
(,)https://c1.staticflickr.com/7/6088/6061557762_ff18de9393_b.jpg(,)https://c1.staticflickr.com/7/6074/6061046787_dcf4c3cfe1_b.jpg(,)https://farm7.staticflickr.com/6186/6061026351_51ba4cfb0b_z.jpg(,)http://www.bcmtouring.com/forums/attachments/dsc_0058-jpg.73528/(,)http://www.bcmtouring.com/forums/attachments/dsc_0059-jpg.73529/(,)http://imageshack.us/a/img842/8631/dsc02233l.jpg(,)http://imageshack.us/a/img152/3915/dsc02232n.jpg(,)https://c1.staticflickr.com/7/6198/6061557770_2b18a02a58.jpg(,)http://farm7.static.flickr.com/6210/6061038559_2e0cf88ab9.jpg(,)https://c1.staticflickr.com/7/6079/6061557788_d8fe671f0d.jpg(,)https://c1.staticflickr.com/7/6088/6060952749_ab07563366.jpg(,)http://upload.wikimedia.org/wikipedia/commons/3/3d/Landscape_view_at_Guntur_from_Janmabhoomi_Express.jpg
(,)http://s3.amazonaws.com/i1338443035/319485d7311d01f109d628a466f28fdc_1394438119_l.jpg(,)https://farm4.staticflickr.com/3083/2680733223_400c93286c_o.jpg(,)https://c2.staticflickr.com/4/3189/2680733085_cc5d36daf8_z.jpg%3Fzz%3D1(,)https://c2.staticflickr.com/4/3272/2681551446_74f4d4f6c7_z.jpg%3Fzz%3D1(,)http://www.thehindu.com/multimedia/dynamic/00068/18tvm_punalur_JPG_68125f.jpg(,)http://im1.indiarailinfo.com/585896/0/sengottai.jpg(,)http://im3.sunsanvilinc.netdna-cdn.com/165361/-y74shpqpbrty.jpg(,)http://i.ytimg.com/vi/GlL-YhJssWU/hqdefault.jpg(,)https://c2.staticflickr.com/4/3142/2680735041_24873f54d3.jpg(,)https://c2.staticflickr.com/4/3187/2681550622_193da2fd79.jpg(,)https://c2.staticflickr.com/4/3241/2681551096_662d93d0bc.jpg(,)https://c2.staticflickr.com/8/7349/9192674965_19fd6c45a2.jpg(,)http://i.ytimg.com/vi/13VWDWbYmSk/0.jpg(,)http://photos1.blogger.com/blogger/2767/752/1600/Coutrallam-mainfalls.jpg(,)https://i.ytimg.com/vi/0O5GQdxQomM/hqdefault.jpg
(,)http://upload.wikimedia.org/wikipedia/commons/e/e0/Tamil_Nadu_countryside.jpg(,)http://upload.wikimedia.org/wikipedia/commons/c/cc/Sivakasi_Temple_Gopuram.jpg(,)https://raxacollective.files.wordpress.com/2013/10/then.jpg(,)http://i.ytimg.com/vi/29We7_ugOK4/hqdefault.jpg(,)http://i.ytimg.com/vi/3IwQZcT5VZw/hqdefault.jpg(,)http://i.ytimg.com/vi/mHeOcuPgnBM/hqdefault.jpg(,)http://i.ytimg.com/vi/JkqmMgBx5XE/maxresdefault.jpg(,)http://i1.ytimg.com/vi/Jyj4moU4MCg/0.jpg