France




1217




19,459




Alsace




Marcel Bauer



Selestat (French: , Alsatian: Schlestatt or Schlettstadt, (German: Schlettstadt )) is a commune in the Bas-Rhin department in Alsace in north-eastern France.
In 2006, Selestat had a total population of 19,459. The Communaute de communes de Selestat et environs had a total population of 35,397.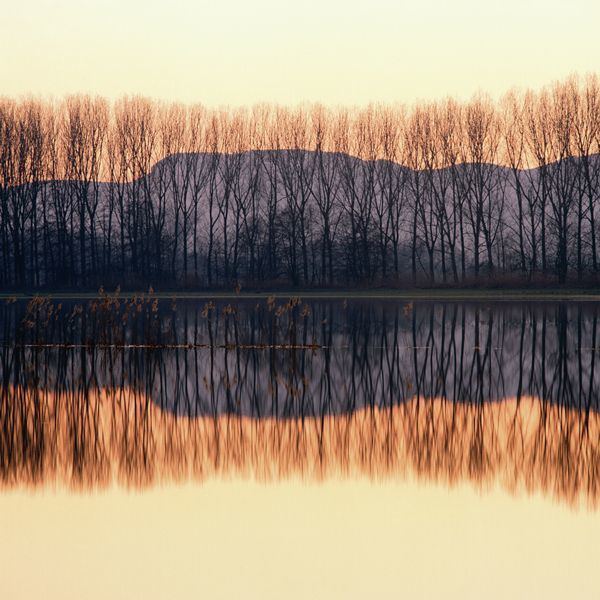 Selestat is located in central Alsace, 22 km (14 mi) north of Colmar and 47 km (29 mi) south of Strasbourg, on the left bank of the Ill River.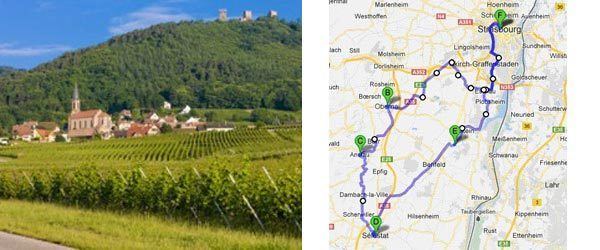 Selestat is near the Alsace wine route, and other notable sites such as the Chateau du Haut-Kœnigsbourg.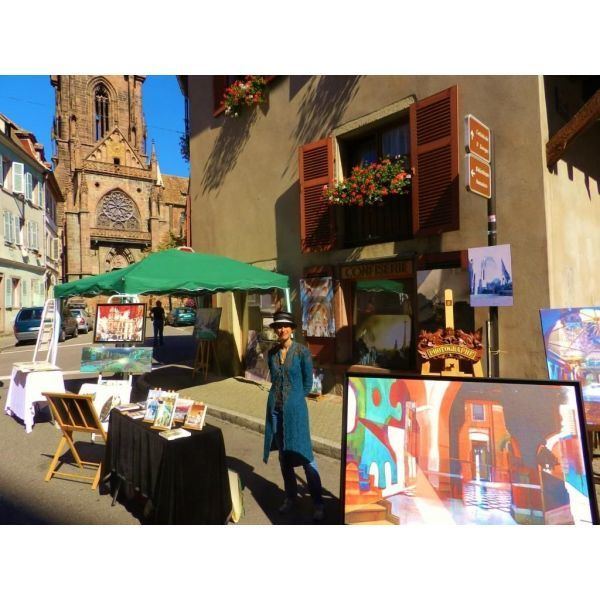 The city is one of the richest and most varied in terms of architecture among the smaller cities of Alsace. Most remarkable are the Romanesque St. Faiths Church and the Gothic St. Georges Church, the Baroque clock tower (1618) and the neo-medieval water tower. Buildings like the town hall (1788), the railway station (1880s) and the synagogue (1890s), as well as several Renaissance and Baroque civil houses are similarly noteworthy.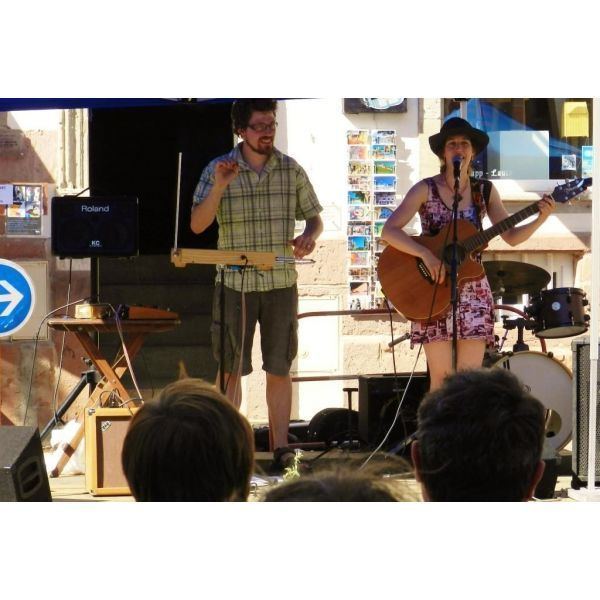 The Humanist Library displays one of the oldest and most homogeneous collections of medieval manuscripts and Renaissance books in Europe. Its core is the still almost intact library of Beatus Rhenanus, that had been bequeathed to the city and kept by it ever since.
Selestat is the cultural center of central Alsace and is the seat of the Fonds regional dart contemporain Alsace (FRAC Alsace) (contemporary art in and of Alsace) and of the Pole darcheologie interdepartemental rhenan (PAIR) (archaeology of and in Alsace).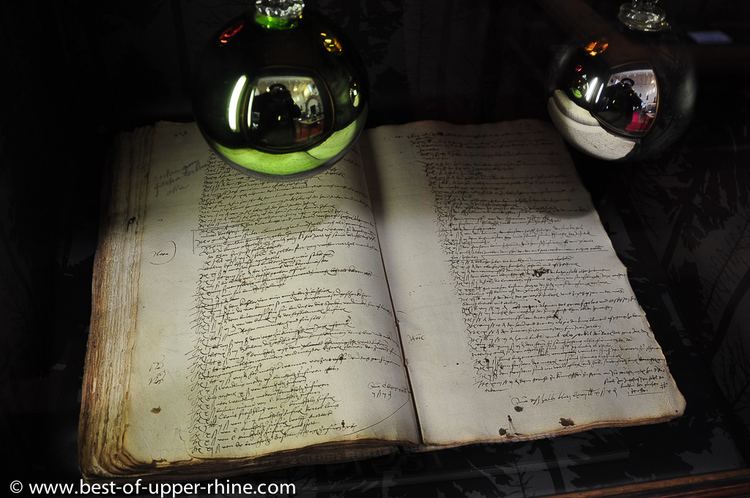 Selestat is a place of very early origin. It was a royal residence in Carolingian times and became a free town of the Holy Roman Empire in the 13th century. In the 15th century it was the seat of a celebrated academy, founded by the humanist Rodolphus Agricola, which contributed not a little to the revival of learning in this part of Germany; Erasmus of Rotterdam was one of its students.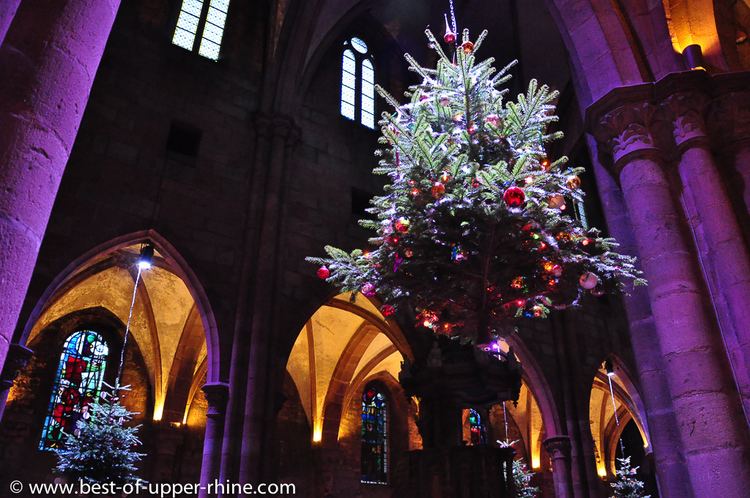 In 1634 the town came into the possession of France, and it was afterwards fortified by Vauban. It offered little resistance, however, to the Germans in 1870, and the fortifications have since been razed.
Just to the west of Selestat stands the great castle of Haut-Kœnigsbourg, at an elevation of 2,475 feet (754 m). It was presented to the German Emperor William II by the town of Selestat in 1899, and was completely restored in 1908. The site is first mentioned as bearing a castle in the 8th century.
Selestat Wikipedia
(,)http://upperrhinevalley.files.wordpress.com/2012/12/noel2012_selestat_manuscritbh.jpg%3Fw%3D545(,)http://upperrhinevalley.files.wordpress.com/2012/12/noel2012_selestat_sapincollerettespapier.jpg%3Fw%3D545(,)http://upperrhinevalley.files.wordpress.com/2012/12/noel2012_selestat_tourstgeorges.jpg%3Fw%3D545(,)http://upload.wikimedia.org/wikipedia/commons/0/07/Woonkamer_vol_keurig_geklede_kinderen_die_bij_de_kerstboom_dansen.jpg(,)http://upperrhinevalley.files.wordpress.com/2012/12/noel2012_selestat_rueilluminee.jpg%3Fw%3D545(,)http://upperrhinevalley.files.wordpress.com/2012/12/noel2012_selestat_sapinnefstgeorges2.jpg%3Fw%3D545(,)http://upperrhinevalley.files.wordpress.com/2012/12/noel2012_selestat_sapintotem3langues.jpg%3Fw%3D545(,)http://www.francethisway.com/images/stories/selestat/selestat-1.jpg(,)http://www.francethisway.com/images/stories/selestat/selestat-maison-du-pain.jpg
(,)https://s-media-cache-ak0.pinimg.com/736x/fb/a9/49/fba949a0b97b91a9e5cd403e229052ea.jpg(,)http://www.destination-alsace.eu/sturm/dbdateien/bildarchiv/51_bild_original.jpeg(,)http://cache2.asset-cache.net/gc/123514713-ill-valley-near-selestat-vosges-lower-gettyimages.jpg%3Fv%3D1%26c%3DIWSAsset%26k%3D2%26d%3Dm8c3C5HQo2UdUWhxUNghyQ%252FY%252BNla%252F3wg9HhKoziTSrFI2U5q0M0JYMzyAnqhfat%252F(,)https://farm3.staticflickr.com/2710/4280937375_0154605043_s.jpg(,)http://www.hotel-vaillant.com/images/pages/16/les-paysages-du-ried.jpg(,)http://mw2.google.com/mw-panoramio/photos/medium/87616776.jpg(,)http://cache2.asset-cache.net/gc/176640232-france-fresh-poppy-flowers-gettyimages.jpg%3Fv%3D1%26c%3DIWSAsset%26k%3D2%26d%3DeJYgebGrAAaBEoSd4qHlBUXFnqXDvaffiZKqC4LjjQ4RVW6sP8vqZfjnMyezRC%252Fe(,)https://c1.staticflickr.com/3/2051/1876582823_1bccbef795.jpg(,)http://mw2.google.com/mw-panoramio/photos/medium/58020350.jpg
(,)http://imganuncios.mitula.net/appartement_3p_73m_selestat_67600_101059718608823492.jpg(,)http://s-www.lalsace.fr/images/EF6B2E26-EB44-4BCA-9DDF-AD122A6AB34A/ALS_V0_07/la-cuisine-une-vraie-piece-a-vivre.jpg(,)http://static.seety.pagesjaunes.fr/asset_site_57209ff1-69de-43ee-884d-74578a316041/39b2b8e0-8c0a-4de6-b6bf-c0d14e732cbd(,)http://www.cbel-cuisines.fr/files/2013/06/COUNTRY07-929x310.jpg(,)http://www.cbel-cuisines.fr/files/2014/10/offre-casserolier2-960x310.jpg(,)http://www.181.cooking/wp-content/uploads/2014/07/madeleines-cours-de-cuisine-colmar-alsace-selestat-mulhouse-haut-rhin.jpg(,)http://www.181.cooking/wp-content/uploads/2014/07/team-building-cuisine-colmar-mulhouse-selestat-alsace.jpg(,)http://imganuncios.mitula.net/appartement_attique_4_pieces_90m2_7390114427246391933.jpg(,)http://media.cuisines-schmidt.com/equipe/795/selestat(,)http://www.lejournaldesentreprises.com/images/2009/10/01/79024_salmcentreusin-jd681.jpg(,)http://www.181.cooking/wp-content/uploads/2014/07/Mayonnaise-cours-de-cuisine-colmar-mulhouse-alsace-Haut-Rhin-selestat-rouffach.jpg(,)http://www.181.cooking/wp-content/uploads/2014/07/Mayonnaise-cours-de-cuisine-pas-cher-colmar-Haut-Rhin-selestat-mulhouse-wettolsheim-%25C3%25A9guisheim-wintzenheim-andolsheim-sundhoffen-alsace.jpg(,)http://images.lesechos.sdv.fr/archives/2011/LesEchos/21025/ECH21025109_1.jpg
(,)http://www.jds.fr/medias/image/forum-des-arts-et-de-la-culture-a-selestat-2014-1-30956-600-600-F.jpg(,)http://www.jds.fr/medias/image/forum-des-arts-et-de-la-culture-a-selestat-2014-2-30958-600-600-F.jpg(,)http://www.jds.fr/medias/image/forum-des-arts-et-de-la-culture-a-selestat-2014-1-30957-600-600-F.jpg(,)http://www.jds.fr/medias/image/forum-des-arts-et-de-la-culture-a-selestat-2014-30955-600-600-F.jpg(,)http://www.jds.fr/medias/image/multimedias-films-emissions-18458-600-600-F.jpg(,)http://www.iletaitunefoislaville.com/wp-content/uploads/2013/06/2-Rallye-d%25C3%25A9couverte-%2B-Enigmes-%25C3%25A0-S%25C3%25A9lestat-%2B-S%25C3%25A9lestat-%25C3%25A0-travers-les-%25C3%25A2ges-Copyright-OT-S%25C3%25A9lestat.jpg(,)http://s-www.lalsace.fr/images/D1DCEA76-0763-4915-B51F-91645FC34F80/ALS_V0_07/marcel-bauer-maire-de-selestat-oeuvre-pour-le-developpement-culturel-de-la-ville-photo-rosine-hurstel.jpg(,)http://i.ytimg.com/vi/M7lWLcJ8J1Y/hqdefault.jpg