Segagaga (セガガガ, Segagaga, Stylized "SGGG") is a role-playing video game developed by Tez Okano of Sega and released solely in Japan for the Sega Dreamcast on March 29, 2001, towards the end of the console lifespan.
Segagaga's storyline makes tongue-in-cheek references to the commercially unsuccessful Dreamcast console - the player is recruited by Sega in a last-ditch effort to stop a rival company from taking over the console market. The game, interspersed with animated cut scenes, features numerous cameos by Sega characters and games, as well as a variety of gameplay styles.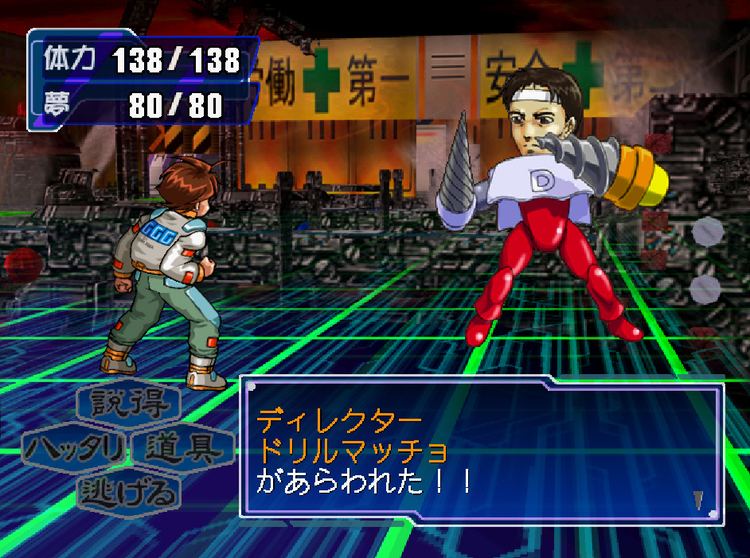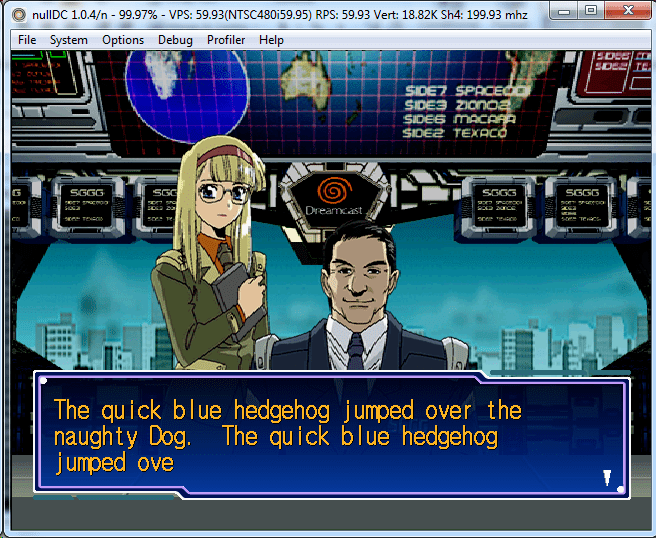 While a variety of genres are included, as minigames or otherwise, Segagaga's overall structure is that of a role-playing video game. The game parodies the competition between the Dreamcast and Sony's PlayStation 2, challenging the player to supervise the company and prevent DOGMA (a parody of Sony, SEGA's biggest competitor at the time) from seizing all market share.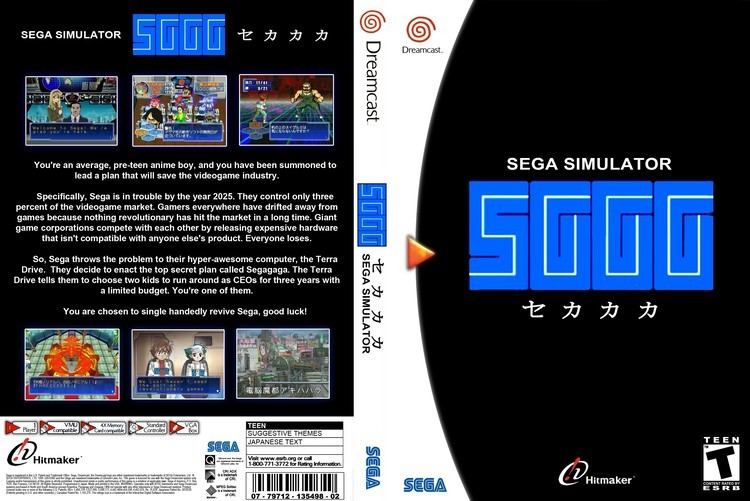 In the first section of the game, the player must progress through Sega's development studios and battle various employees. If the player is defeated, a month of development time is lost.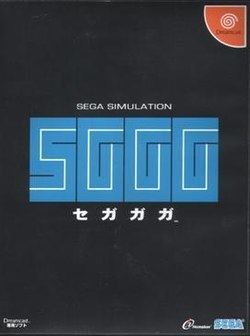 Set in the year 2025, the story depicts SEGA with only a 3% share of the market. In Ōta, Tokyo, the city in which SEGA was established in 1951, the company forms 'Project Segagaga': a plan to save SEGA from its main competitor, the evil DOGMA. As part of Project Segagaga, SEGA takes two teenagers Tarō Sega (瀬賀太郎, Sega Tarō, voiced by Junko Noda) (the player's character) and Yayoi Haneda (羽田弥生, Haneda Yayoi, voiced by Aya Hisakawa), and employ them to guide SEGA to the top of the market. The game features cameo appearances from SEGA characters past and present, such as Alex Kidd and Sonic the Hedgehog. The game also features satirical references to the PlayStation and PlayStation 2 consoles and Sony's associated franchises, and there is as a strange cameo appearance from Ralph Macchio of Karate Kid fame who, in various mecha-forms, can be fought in one of the R&D departments and persuaded to join your team.
When the director of Segagaga, Tez Okano, first presented the game's concept to Sega management, it was misconstrued as a joke. When he requested funding a second time, Hitmaker president, Hisao Oguchi, gave Okano a development budget. Okano subsequently spent two years developing the game in secret, fearing that "anything could have happened" if it was revealed. When the finished game was presented, Sega, struggling economically, did not feel that it would cast a negative impression on the company and authorized its release.
The game's name was chosen instead of "Sega Sega" because it made the "Sega" name less intrusive. The initial version of Segagaga had 300 issues in need of attention, but Okano only addressed 100. Others, such as the copyright issues of including Segata Sanshiro and a Ferrari, caused them to be removed from the game entirely. Okano utilized a large number of freely available Sega franchises because of their popularity. Okano estimated the game's budget at "less than a hundredth" of Shenmue, with Toei Animation giving him a discount for animated footage.
Okano marketed the game himself, receiving a budget of about $200. He spent more than half of the money on a wrestling mask to hide his identity. Setting up signing events at four locations in Akihabara rewarding fans who visited all of them. He was assisted by public relations head Tadashi Takezaki, and Taku Sasahara of Sega AM3, who garnered a full-page newspaper story for the game and increased its popularity. Sales of the game online at Sega Direct were initially high, leading to a store release, and, later, a budget version.
A limited edition of Segagaga was released. It came with a shirt with the Segagaga logo, pin badges with the Game Gear, Dreamcast, Sega Saturn, Sega Mark III, Mega Drive and SGGG logo on them, and a Segagaga organizer.
On release, Famitsu magazine gave the game a 31 out of 40.