Name

Sean Buckley





Role

Australian





Sean buckley ultra tune and ultra thoroughbred racing
Sean Buckley is an Australian entrepreneur, thoroughbred racehorse owner and investor. He is Executive Chairman of Ultra Tune which is an Australian car service franchise with over 270 outlets across Australia. He is principal of the Ultra Group of Companies which include Ultra Tune Australia, Ultra Thoroughbred Racing, Golden Grove Stud Farm, AP Fleet Management, Ultra Tune Roadside Assistance and Altitude Services.
Contents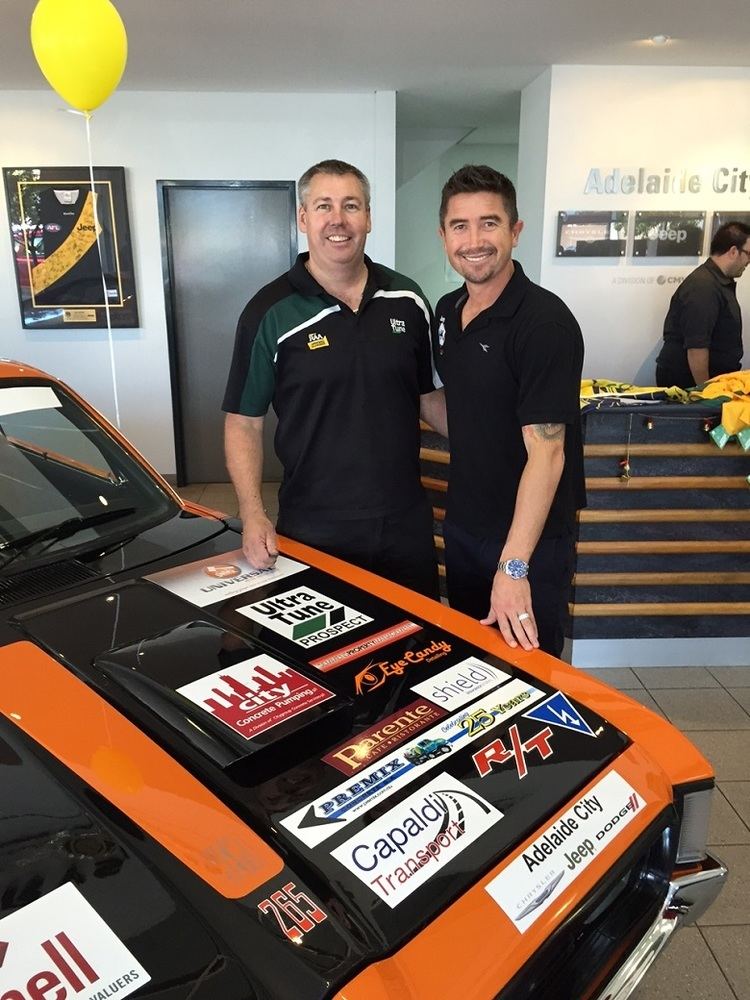 Early life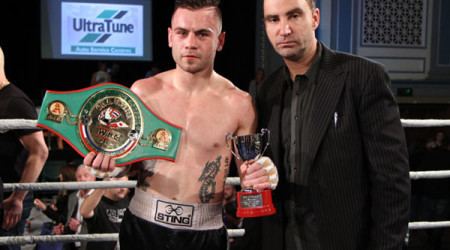 Buckley was raised in the Eastern suburbs of Victoria (Australia) the first born of son of Peter Buckley and Gloria Buckley and he had a younger brother Clayton (deceased). Buckley attended Mazenod College in Mulgrave where he completed his Higher School Certificate. He then attended Chisholm Institute completing a Bachelor of Business and Marketing graduating in 1984.
After graduating from university Buckley was appointed to the position of Market Research Manager for Safeway/Woolworths working on new store development and new product ranges in the frozen ice cream division of which he launched a number of high end ice cream brands for the company. In 1988 he travelled to Hong Kong to work with Thomas Cook, travelling the world and setting up Thomas Cook Travel offices globally residing for some period in India and Pakistan. He returned to Australia and commenced work with Ultra Tune in 1994.
Ultra Tune
Buckley has been the driving force behind the growth and success of the Ultra Group of Companies and in particular Ultra Tune. He has been the impetus behind the often criticized but highly successful advertising campaigns and has focused on innovation throughout his tenure with the organization.
From the beginning of his involvement with Ultra Tune Buckley further exploited the point of difference from a service perspective from the competition with the latest Dyno Tune technology, which enabled vehicles to be tuned whilst on "rolling roads". As a consequence Ultra Tune was reinvigorated and garnered wider public acceptance in the competitive after-market servicing sphere, a platform upon which subsequent franchise expansion was built. Unique to the market in the early years, Buckley instigated "fixed price servicing" so that a customer knew when they took their car into an Ultra Tune Service Centre that they would be paying a set price for a standard service so there were no surprises and no hidden costs. This open and transparent philosophy immediately garnered trust and credibility which converted to immediate market-share in a highly competitive market.
Australian Competition and Consumer Commission Hearing
Buckley is widely considered to be a leader in the aftermarket car servicing industry by both colleagues and competitors alike. He appeared on behalf of Ultra Tune and other independent after sales service providers in December 2016 at the Australian Competition and Consumer Commission and Australian Automotive Aftermarket Association enquiry into the monopoly that new car manufacturers are attempting to sustain on after sales servicing. The hearing was chaired by Commissioner Sarah Court with ACCC Chairman Rod Sims also present. The ACCC hearing investigated the following issues: • The car industry's compliance with consumer guarantees obligations and the ability of consumers to enforce their rights • False, misleading and deceptive practices in performance, fuel efficiency, fuel consumption and emissions • The effect on competition and consumers of post-sale care arrangements (such as servicing) • Whether consumers and businesses could be affected by any restrictions on vehicle access to data
Thoroughbred Racing
Sean Buckley is owner at Ultra Thoroughbred Racing which is a primary and pre-training stud which has had huge success with a variety of winning thoroughbred horses.
Two of the standout performers include Shamus Award (horse) (total prize money $2.5 million ) who won the Cox Plate in 2013 and the Australian Guineas in 2014.
Champion mare Miss Andretti was Australian Champion Racehorse of the Year in 2007 with a total prize money of $2.8 million. She won many Group 1 races including the 2007 King's Stand Stakes at Ascot, the 2007 VRC Lightning Stakes, VRC Newmarket Handicap and MVRC Australia Stakes. She is the only thoroughbred in racing history to simultaneously hold a total of 5 track records in Australia and England.
At the Spring Thoroughbred Sale for Magic Millions in October 2014, Sean Buckley purchased thoroughbred horse Hooked for $600,000 on behalf of Ultra Thoroughbred Racing. On the 25th October 2014 Hooked won the $200,000 Group 2 Schweppes Crystal Mile (1600m). Hooked subsequently went on to win the Group 2 Tramway Stakes in September 2015 and the Group 3 My Punter.Com handicap in April 2017 and has accumulated prizemoney in excess of $900,000.
At the Karaka 2016 Premier Sale at Little Avondale Stud, Sean Buckley and Ultra Thoroughbred Racing purchased a colt from unraced mare Generous Nature and is a full-brother to the multiple stakes performer Savvy Nature for $775,000.
Other champion horses owned by Buckley and the Ultra Throughbred Racing group, include Group 1 winners Star Witness, Culminate, Perfect Promise, Noble Heir, Dane Julia and Black Piranha.
Boxing
Sean Buckley is involved in supporting boxing and Ultra Tune currently sponsors Randy Petalcorin (also known as 'Randy "Ultra Tune" Petalcorin'), who is currently the interim World Light Flyweight Boxing Champion. Sean Buckley has received an award from the World Boxing Federation (WBF) for Outstanding Services to Boxing presented to him by WBF President Mick Croucher in 2014. Buckley sponsored welterweight boxer Parnia Porsche who won the Women's WBF Australasian Super Welterweight Title in November 2016.
Important Legal Precedents
Herald Sun Newspaper
In 2009 Buckley instigated legal proceedings for defamation (Buckley v Herald & Weekly Times) against Russell Robertson and the Herald Sun newspaper seeking in damages in the Melbourne Supreme Court over two articles which appeared in News Corp Australia newspapers in 2007 and 2008.
Settlement:
The Herald Sun settled the matter out of court for an undisclosed amount, and published an apology. It was issued by the Managing Editor of the Herald and Weekly Times to Sean Buckley and published in the paper on November 8, 2010:
"On 5 and 6 December 2007, and later on 30 August 2008, the Herald Sun, under a previous Editor-in-Chief, published a series of articles concerning Mr. Sean Buckley, the head of Ultra Tune Australia. The Herald Sun now accepts that the articles regarding these dealings contained factual errors which were not able to be independently verified by the Herald Sun at the time. The Herald Sun apologises to Sean Buckley and his family for the hurt, upset and embarrassment caused to him and his family by the publications."
The case was important in that the Victorian Court of Appeal decided that the plaintiff was entitled to issue separate proceedings over separate publications and was thus entitled to the potential benefit of two statutory caps on compensatory damages.
Ultra Thoroughbred Racing Pty Ltd v Commissioner of Taxation and Racing Victoria - Federal Court of Australia
In this case the Tax Commissioner sort to obtain the prize money of Cox Plate winner Shamus Award to satisfy a tax debt of Buckley simply because he was nominated as "the manager" in the horse's registration. The case involved a consideration of the relevant tax provisions and the rules of racing. The Court held that the registration of horses clearly contemplates joint ownership and the provision entitling the manager to receipt of the prize money is to discharge Racing Victoria's obligations to make payment to those entitled to the prize money. In this case the prize money belonged to Ultra Thoroughbreds Pty Ltd and the other joint owner of the horse and not Buckley and accordingly the tax office had no right to these funds.
As a child Buckley was exposed to the rigors of litigation when his father was bankrupted as the consequence of a legal action he pursued for monies owed to him. At that point Buckley vowed he would not shy away from a legal stoush when he believed himself to be in the right, as such he has set a number of legal precedents against significant adversaries by pursuing vigorous and persistent litigation when he's deemed it necessary.
References
Sean Buckley (Australian) Wikipedia
(Text) CC BY-SA