Name

Scott Cohen





Role

Businessman






Emotional il lt gov nominee scott lee cohen drops out of race
Scott Lee Cohen (born June 13, 1965) is an American politician and businessman who won the Democratic Party's 2010 nomination for Lieutenant Governor of Illinois, then withdrew under pressure shortly after the primary following revelations about his personal life and questions about his background. Three months later, Cohen announced he would run as an independent candidate for governor in the 2010 general election.
Contents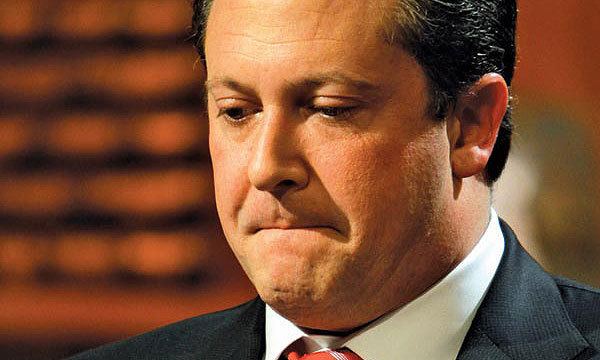 Background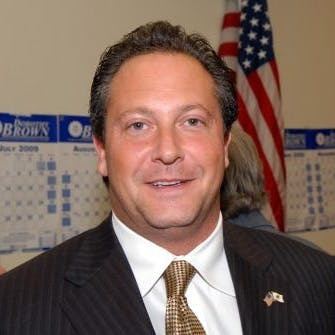 Prior to the 2010 campaign season, Cohen had not run for or held political office and was virtually unknown to voters. Cohen is a millionaire who made most of his money in real estate. He also runs State Jewelry & Loans, a pawnbroker shop which he inherited from his father.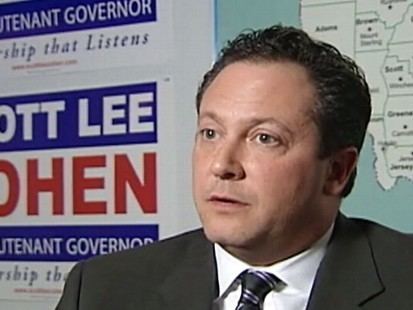 In 2009, Cohen founded a citizens group, Rod Must Resign, that urged Illinois Governor Rod Blagojevich to resign from office. Blagojevich did not resign and was later impeached.
During the 2010 primary campaign, Cohen campaigned as an entrepreneur and small business owner, based on his ownership of Cohen's Green Cleaning, which he portrayed as a distributor of environmentally friendly cleaning products.
2010 primary election
Political unknown Cohen hired veteran political organizer Baxter Swilley for the primary campaign and spent over $2 million, mainly from his own funds.
Cohen's campaign stressed his business background and the issue of unemployment. Cohen created what he called a "Job Resource Center" within his campaign headquarters, claiming to provide services such as preparation for job interviews, and hosted three events in Chicago that he termed job fairs.
Cohen defeated five opponents in the Democratic primary for the Lieutenant Governor nomination, including state representative Art Turner. Under Illinois law at the time, the candidates for governor and lieutenant governor campaign separately, but then run on a joint ticket. Cohen's win thus earned him the right to run alongside gubernatorial nominee and incumbent Illinois Governor, Patrick Quinn.
Arrest for domestic abuse of prostitute girlfriend
Shortly after announcing his candidacy, Cohen disclosed a 2005 arrest for domestic abuse involving his girlfriend at the time, Amanda J. Eneman. Eneman had alleged that Cohen had held a knife to her throat. The charges were later dropped. After his nomination, Cohen stated he did not know at the time that Eneman, who worked as a massage therapist, had been arrested for prostitution six months earlier, and did not believe she was guilty. He also denied holding a knife to her throat. He stated her call to the police was in retaliation for her arrest for trashing his apartment.
Ex-wife's allegations of violence, steroid use
The Chicago Sun-Times reported after the primary that the file of his divorce case contains allegations by his ex-wife of serious incidents that resulted in his then-wife obtaining a temporary order of protection. Those allegations included Cohen attempting to force himself on her sexually, kicking in their garage door, and other fits of rage, which his then wife alleged were the result of his alleged use of anabolic steroids, including Winstrol. Cohen admitted use of steroids, but denied the rest. His ex-wife, in a joint appearance on TV in support of Cohen, refused to answer specific questions about charges raised during their divorce, citing ongoing legal proceedings.
Withdrawal as lieutenant governor candidate
Following Cohen's primary win, the allegations about his tempestuous past relationships, steroid use, and businesses, along with new allegations, all largely ignored during the primary, rapidly became the subject of intense media attention. His ex-girlfriend, Eneman, hired celebrity attorney Gloria Allred and declared that Cohen was not fit to hold office. Cohen defended himself in numerous media appearances, but the furor only grew, with pundits terming it a "nightmare" for the Democratic ticket. Numerous top Illinois Democrats, including Cohen's running mate, incumbent Governor Pat Quinn, as well as U.S. Senator Dick Durbin, Illinois Attorney General Lisa Madigan, and Illinois Treasurer and U.S. Senate nominee Alexi Giannoulias, called for Cohen to drop out of the race.
Cohen, who spent over $2 million of his own wealth on the primary contest, responded by declaring that he had no intention of withdrawing. However, subsequent reports indicated that Cohen was seeking a graceful exit from the race, and he announced on February 7, 2010, that he would withdraw. He formally withdrew from the election by a letter dated February 12, 2010, received by the Illinois State Board of Elections February 16, 2010. He was replaced on the Democratic ticket by Sheila Simon.
Candidacy for governor
In April, 2010, Cohen was said to be considering running for the office of governor in the 2010 election as an independent, and to have met with Illinois Democratic Party chair Michael Madigan privately. In May, 2010, Cohen announced his candidacy for governor. Later that month, he announced that his former campaign staffer, Swilley, would be his running mate. In the general election, he received 135,705 votes (3.64%).
References
Scott Lee Cohen Wikipedia
(Text) CC BY-SA