The name itself is a reference to the pan-East Asian social concept of face.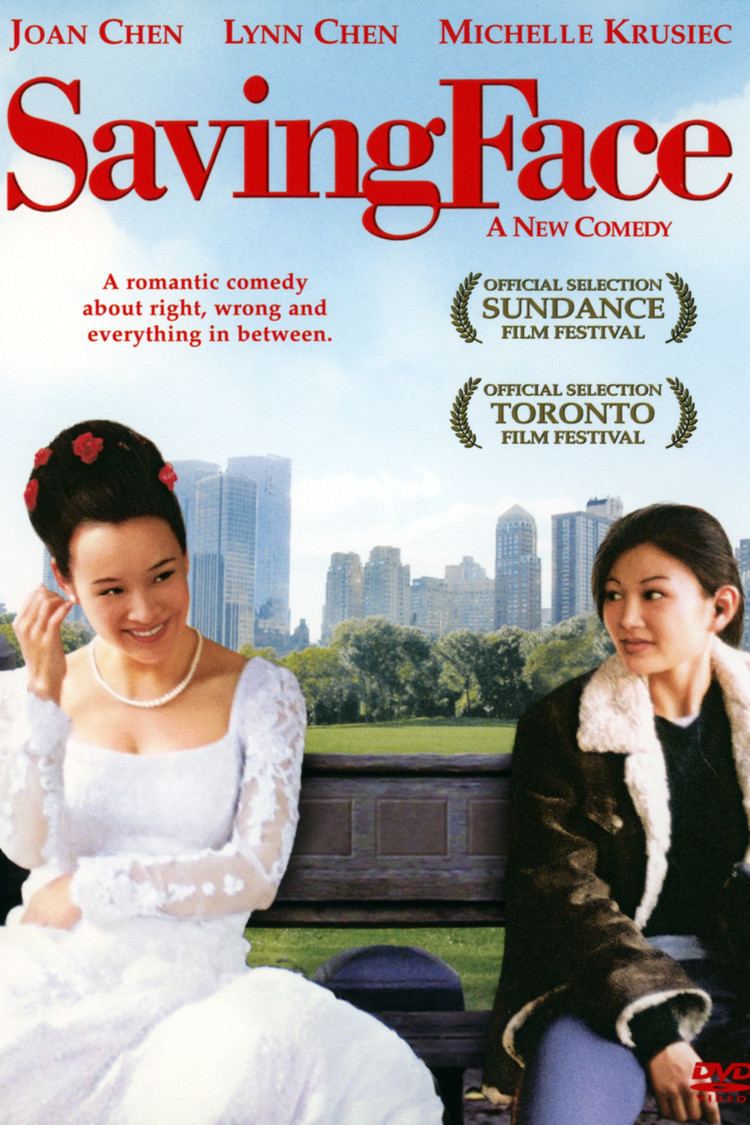 Wilhelmina ("Wil"), a successful young Chinese American surgeon, lives in New York City. Forced by her mother Gao to come to the typical gathering at Planet China amongst family friends, Wil is closeted to her mother and the rest of the older adults. Her mother has plans to set her up with a son of a friend. Wil is drawn to Vivian, the daughter of one of the Chinese mothers who recently got a divorce. They run into each other at the hospital where Wil works, only to discover that Vivian's father is Wil's boss. Vivian and her father have a tense relationship since Vivian is currently pursuing her love of modern dance instead of the more respectable ballet.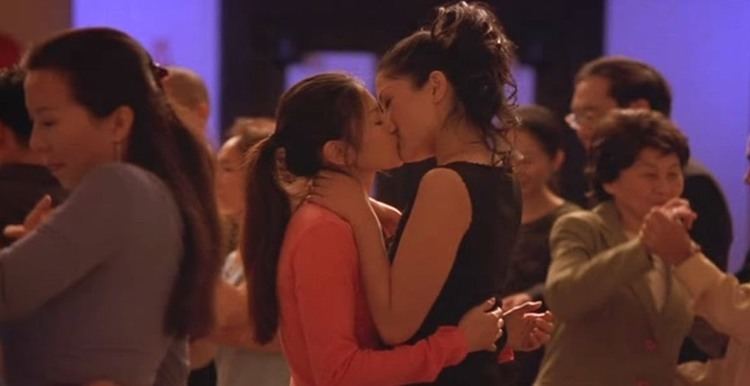 Wil comes home to discover her mother has been kicked out by her grandfather for being pregnant out of wedlock, bringing shame to the family. Wil asks for the identity of the father, but Gao refuses to answer. From then on, Gao lives with Wil. Vivian invites Wil to one of her dance shows and after the show, the two hang out. Vivian reveals the fact that they had met once before when they were children; Vivian kissed Wil on the nose after Wil rescued her from bullies; Wil ran away afterwards. Vivian and Wil go to Vivian's apartment and the two kiss.
The couple goes on several dates, but Wil is afraid of kissing Vivian in public. Set up by Wil, Gao goes on several dates to find a man to father her child but remains uninterested. She debates on whether to accept the affections of Cho, a man who has loved her for 15 years and is willing to father the child. On Vivian's request, Wil presents Vivian to her mother as a friend so that they can meet and the three share an awkward dinner. It is revealed later that her mother knows of her homosexuality, but is in denial of it.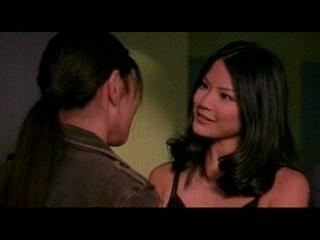 Vivian reveals to Wil that she was accepted into a prestigious ballet program in Paris and is considering the offer. Wil congratulates Vivian and gives her encouragement to accept the offer. While Vivian still debates on the offer, Vivian's father speaks to Wil and talks her into convincing Vivian to accept the offer. Wil then breaks up with her, knowing the offer is best for Vivian's career.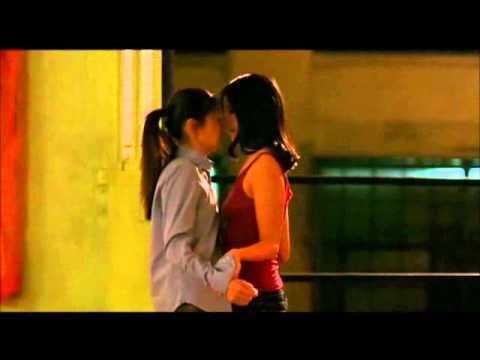 Gao accepts Cho's marriage proposal. At the wedding, Wil interrupts with a love note from the father of the child saying how much he loves her and wants to marry her despite their large age gap. Wil points out the elderly pharmacist Yu as the father, who protests. The son of the pharmacist stands up and admits he is the father of the child. Wil and her mother run out of the wedding and onto a bus, laughing. After realizing that love dominates over societal expectations, Wil rushes to the airport to catch Vivian. Wil apologizes, but Vivian challenges Wil to kiss her to prove her sincerity. Unable to publicly display her love out of fear, Wil is left at the terminal as Vivian leaves for Paris.
Three months later, Wil goes to another party at Planet China, and Gao is now a couple with the father of her child. Wil sees Vivian, who has come to see her mother. Wil approaches her and asks her to dance, even though there's no music, and kisses her in front of everyone. Gao and Vivian's mother smile at each other while giving a thumbs up, revealing they planned the reunion, while some people leave in disgust at their behavior. The girls ignore them, while everyone else joins in to dance.
Lynn Chen as Vivian Shing
Michelle Krusiec as Wilhelmina Pang
Joan Chen as Hwei-lang Gao (Mother)
Jin Wang as Wai Gung (Grandfather)
Guang Lan Koh as Wai Po (Grandmother)
Jessica Hecht as Randi
Ato Essandoh as Jay
Wang Luoyong as Dr. Shing
David Shih as Norman
Brian Yang as Yu
Nathaniel Geng as Stimson Cho
Mao Zhao as Old Yu
Alice Wu, who directed the movie, wrote the script several years earlier, drawing on her own experiences "coming out." In 2001, the script won the CAPE screenwriting award, which led to the production of the film. Filming began in fall 2003 on the $2.5 million project.
Featuring the New York City Chinese-American community, the film is in a mixture of Mandarin Chinese and English.
Saving Face premiered at the Toronto International Film Festival on 12 September 2004, and made its way around the independent film circuit, screening at Sundance Film Festival, Seattle International Film Festival et al.; before going into a very limited release in the US on 27 May 2005.
Saving Face initially opened at only 6 theaters, making $75,104 (averaging $12,517/theater) in its opening weekend, and went on to gross $1,187,266 from 56 theaters in its theatrical run. It grossed an additional $49,252 in the UK, for a worldwide gross of $1,236,518.
The critical reaction to the movie was mostly positive, with most critics praising the tender romance and the light-hearted comedy, although some critics lambasted it for a lack of depth and a "soap opera-like" ending.
Stephen Holden of The New York Times, Wesley Morris of the Boston Globe, Ed Park of Village Voice, among others, gave positive reviews, with Holden in particular calling it an 'amiable' romance spanning three generations of Chinese-Americans. Holden's overall positive review noted that the film had failings at the end: "Sadly, as "Saving Face" ties up the strands of its story, it forfeits its credibility at a wedding finale with a series of instant feel-good solutions and reconciliations."
Jonathan Rosenbaum of the Chicago Reader was notably critical of the film, especially the latter half, describing it as collapsing into "nonsense".
Autostraddle ranked the film #3 of the best 102 Lesbian Movies of All Time.
It currently holds a rating of 87% at Rotten Tomatoes giving making it certified "Fresh", and 65% at Metacritic.
Saving Face was nominated for the Breakthrough Director Award at the 2005 Gotham Awards, the Viewer's Choice Award and the Best Actress Award for Michelle Krusiec at the 2005 Golden Horse Film Festival, and the GLAAD Media Award for Outstanding Film in Limited Release at the 2006 GLAAD Media Awards. Out of these, it won the Viewer's Choice Award at the 2005 Golden Horse Film Festival.