Spouse(s)

V. Rajesh




Name

Saundarya Rajesh





Role

Entrepreneur




Residence

Chennai






Born

26 August 1968 (age 47) (

1968-08-26

)


Occupation

Social Entrepreneur in Women's Workforce Participation




Children

Akshey Rajesh, Shivangi Rajesh
Chennai turns pink pink ambassador dr saundarya rajesh
Saundarya Rajesh (born 26 August 1968) is an entrepreneur from Pondicherry, India. She is the founder-president of AVTAR Career Creators, FLEXI Careers India, and is the managing-trustee of AVTAR Human Capital Trust. She is best known for her work in the area of flexible working, second careers for women, and increasing women's workforce participation in India. She has a PhD in human resources and is based in Chennai, Tamil Nadu, India.
Contents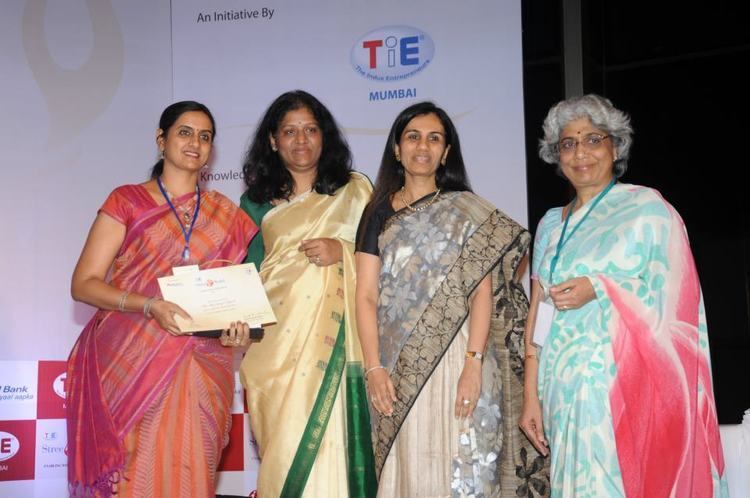 3 Must Haves For Successful Career | Dr Saundarya Rajesh | Josh Talks Tamil
Early Life & Education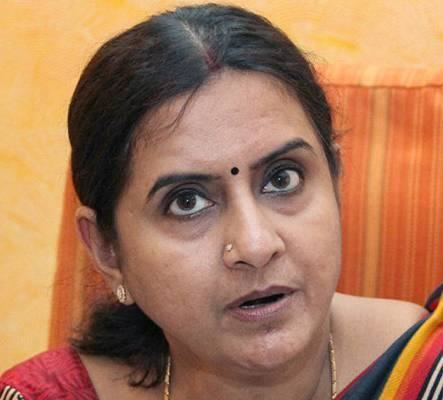 Saundarya was born in Bangalore to homemaker Shantha Chandrasekar and pharmaceutical entrepreneur M.S. Chandrasekar. The family later moved to Pondicherry where Saundarya completed her schooling at St. Joseph of Cluny. She was a gold medalist in English literature at the University of Madras, having done her BA at Bharathidasan Govt College for Women in 1988. She got her MBA from School of Management, Pondicherry University in 1990. She finished her Masters in English literature from University of Madras in 1994 and completed a PhD in human resources management focusing on women's workforce participation at SRM University in 2014.
Career
Saundarya joined Citibank in 1990 and then quit her job after the birth of her first child. She worked as a producer and compere for All India Radio and Doordarshan between the year 1992–95. She worked as a part-time lecturer at MOP Vaishnav College for women between 1996–2003.She started AVTAR Career Creators in 2000, AVTAR Human Capital Trust in 2008 and FLEXI Careers India in 2011.
AVTAR Career Creators
Saundarya started AVTAR Career Creators with an initial investment of Rs. 60,000 which was given by her mother-in-law. AVTAR served as the incubating organization for both AVTAR Human Capital Trust and FLEXI Careers India. It is a recruitment consulting firm with operations across India and a multi-disciplinary approach to human resources consulting. In December 2005, Saundarya set up the service called AVTAR I-WIN (AVTAR India Women professionals Interface Network), as an exclusive service to manage the careers of women who had taken a break due to work-life reasons. This network which originally launched with 200 women is now 2,50,000 strong and has obtained career opportunities for many thousands of women.
FLEXI Careers India
Saundarya started FLEXI Careers India in 2011 as an organization to focus on women's workforce participation. AVTAR I-WIN (40,000 women strong) is part of FLEXI Careers India. Via research projects conducted by FLEXI, it has been found that women face challenges when they choose to make a transition to a career whether full-time / flexi-time / part-time. As a result of this research, the SEGUE SESSIONS, India's first large-format skill building initiative for women seeking transition in their careers, was created. It was launched on 22 December 2011, following which SEGUE SESSIONS were held in cities such as Mumbai, Bengaluru, Jaipur, Gurgaon, Hyderabad and Pune. Over 10,000 women have obtained career opportunities and over 25000 women were trained in attitudinal skills relevant to starting a second career.
AVTAR Human Capital Trust
Saundarya founded AVTAR Human Capital Trust in 2008 as a not-for-profit aimed at creating employability for women. The initiative for the Right to Flexible Working was launched by the AVTAR Human Capital Trust in 2013. The AVTAR Human Capital Trust (AHCT) is a charitable, public and social trust with the objective of providing services to people belonging to diverse segments of the society. Amongst the many initiatives the trust has undertaken are the funding of education of women belonging to BPL families, that of deserving, meritorious students from economically backward families, organizing social drives and championing the cause of women careers by promoting the cause of institutionalizing Flexible Working.
The primary objective of AHCT is to bring significant and impactful differences to the society with special focus on education and employment. To this end, the trust provides financial assistance to needy and meritorious students from underprivileged backgrounds to empower and enable their aspirations. Apart from funding education, the trust also aims to provide financial support to underprivileged youngsters who are embarking upon a career to help improve their living conditions and / or enable them to equip themselves with relevant tools/infrastructure towards performing better in their career. Through this initiative AHCT intends to improve the preparedness of these students of high calibre but modest backgrounds, to face the greater challenges of career and life.
Counselling women and students to prepare them for career achievement is another key initiative of the trust. This is a voluntary service intended at improving the employability of today's youth. Under the aegis of the trust, community drives and initiatives to clean and care for the environment are also periodically undertaken. This is also a voluntary service aimed at raising environmental consciousness and encouraging today's youth to contribute to the same. AHCT also actively engages in research oriented activities which have a social impact. Publishing reports of such research with the aim of providing assistance to discerning institutions and organisations that may benefit from it, is also undertaken by the trust. The trust also works for the cause of women careers. It promotes an ongoing social media campaign to institutionalize flexible working, which as per global research can generously improve the workforce participation rate of women. With more women in formal employment and greater economic participation of women, the country's GDP will be boosted as also significant improvements in the overall living conditions of the society. Through the multifarious activities that the trust undertakes, it aims to deliver greater social impact and garner and utilize support for social and environmental imperatives.
Project PUTHRI
It is India's first ever developmental project that seeks to create CAREER INTENTIONALITY among underprivileged girl students, via the following:
Provide Career Intentionality training (based on the highly-researched Intentional Career Pathing concept) to underprivileged girls studying in government-aided/government-run/corporation/non-aided schools which cater to the disadvantaged sections of the society, for a period of 5 years, beginning from class 8th till class 12th
This training (delivered through a combination of classroom sessions, games and corporate exposure) will help them understand their capabilities better, prevent drop-outs, build meaningful relationships and develop the necessary skills to be successful in their career. This will in turn give them an opportunity to reach tertiary education (Graduation) and get into white-collar jobs.
This will enable them to rise out of poverty and also help their families and future generations.
The training will continue till the girls are of 18 years of age and till they complete their graduation. This mentoring will ensure that the girls choose to marry late, give birth at a healthy age to healthy children, therefore bringing down infant mortality rates, domestic violence and sexual abuse.
Entry into the knowledge economy and white collar jobs will mean that these girls will directly contribute to the increase in GDP of India, which is expected to grow by an additional 2.9 trillion USD, by 2025, if Gender Parity is achieved.
The end-goal of this project is three-fold: 1) to make 10,000 corporation school girls across Tamilnadu & Pondicherry every year, career intentional, 2) Ensure that they get into tertiary education, 3) Make certain they pursue white-collar jobs upon graduation.
Project PUTHRI was launched in Chennai on the 15th June 2017 by PUTHRI scholars at MOP Vaishnav College for Women. The launch event had sessions by Bharathi Bhaskar, Dr. Prahalathan of Bhumi, Akhila Rajeshwar of TiE Chennai, Dr. Lalitha Balakrishnan of MOP Vaishnav College, Sarathbabu of Foodking and Shweta Jaishankar
Working Mother and AVTAR Best Companies for Women in India project
In continuation of her work in increasing workforce participation rates of women in India, Saundarya was instrumental in the collaboration between AVTAR Group and the Working Mother Media Group (a celebrated gender parity Champion in the U.S.) in bringing the latter's 31 year old "Best Companies for Women project" to India. Working Mother – a division of Bonnier Corporation (US) that works to advocate the cause of working women has joined hands with AVTAR to bring this first-of-its kind study to India to honour companies that successfully help women lead sustainable careers. This project was launched in the United States in 1986 by Working Mother. The inaugural Indian edition of the Best Companies for Women study was launched on the occasion of the International Women's Day on March 8, 2016. Companies from across industries and geographies, of varying employee strengths participated in the study. The Top 10 and the 100 Best Companies for Women in India, 2016 were honoured on the 10th of November 2016 at an awards ceremony in Mumbai. The 2017 Working Mother & AVTAR edition is to be released on 16th November and the Top 10 Best Companies as well as the 2017 100 Best Companies will be honoured at a glittering ceremony at Chennai.
Intentional Career Pathing
Saundarya is also credited as being the key promulgator of the concept of Intentional Career Pathing. Born as the result of extensive triangulated research begun in the year 2012 by Saundarya, the idea of Intentional Career Pathing or ICP as it is known, refers to the planned career pathing, especially by women, to counter unplanned attrition or off-ramping from the workplace. Several academic papers have been published on this concept. Saundarya identified key practices or "tenets" of ICP, which, if put in place by the women professional will allow her to lead a work-home integrated career, ensuring economic participation. This concept has now been implemented in several organizations for over 30000 mid-level high-performing women to ensure engagement and retention. Saundarya has delivered several sessions at various forums on this concept and is acknowledged as the creator and evangelist of the practice of Intentional Career Pathing.
Personal life
Saundarya is based in Chennai and is married to V. Rajesh, a Retail marketing professional and her business school classmate. They have two children, a son and a daughter.
Awards and recognition
Saundarya Rajesh has won several awards and recognition for being a woman entrepreneur with a vision to not only increase women's workforce participation rate in India, but also the first proponent of formalized flexible ways of working for women. Her awards include:
The SCOPE Women Exemplar award in 2006,
The Yuvashakthi Entrepreneur of the year award in 2007,
The Swadeshi Jagran Manch woman business leader award in 2008
CavinKare's Chinnikrishnan Innovation award in 2011.
Tie Stree Shakti Women Entrepreneur Award 2011
FCCI FLO Women Entrepreneur of the Year Award Mar 2012
Naturals Extraordinary Woman Award 2014
Selected as achiever in the #100WomenInitiative – an effort by the Union Ministry of Ministry of Women and Child Development (spearheaded by Menaka Gandhi), and Facebook – to recognize the contribution of women in various fields.
Jeppiaar Icon Award −2016
Voted as one of the Top 25 Women Transforming India 2016 by a joint effort between the UN and the NITI Aayog
#100 Women initiative by Government of India
In August 2015, the Ministry of Women and Child Development launched the #100 Women initiative. This was a search to identify 100 Women Achievers from all across India who have contributed to the development of the society and community of women. Saundarya was nominated to the initiative and after clearing three levels of selection and public voting, was announced as one of the 100 Women Achievers in India on 31 December 2015. She met the Hon. President of India and the Minister for W & CD at Delhi on 22 January 2016.
Niti Aayog and UN's Women Transforming India
Dr. Saundarya Rajesh was featured as one of the Top 25 Women Transforming India in May 2016.
References
Saundarya Rajesh Wikipedia
(Text) CC BY-SA