7.8

/

10

Alchetron

7.8

Rate This





Original language(s)

English

First episode date

5 December 2007




Network

Showtime Movie Channels




Starring

Kestie MorassiAlison WhyteMadeleine WestDiana GlennPeta SergeantBojana NovakovicDustin ClareCamille KeenanRenai Caruso

Awards

Logie Award for Most Outstanding Actress

Cast
Satisfaction opening title
Satisfaction is an Australian television drama series which screened on the subscription television channel Showcase. It also screens in the Republic of Ireland on free-to-air channel TV3 and its sister channel 3e, and in New Zealand on free-to-air channel TV2 respectively.
Contents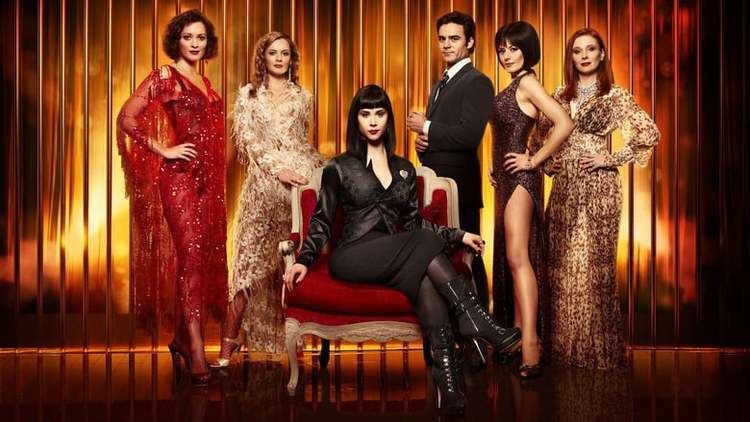 The series was filmed in Melbourne, and was created by writer/producer Roger Simpson with producer Andy Walker and executive producer Kim Vecera. It centers on the lives and loves of a group of women who are sex workers in a high class brothel.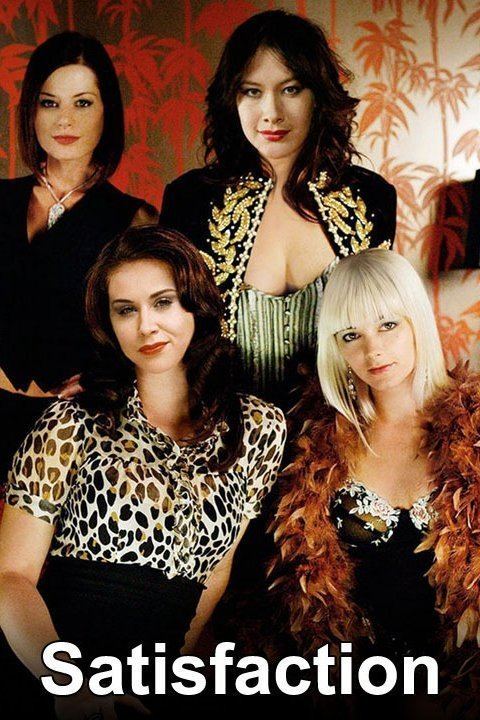 Production for the third season began in June 2009 and commenced screening in December 2009.
On December 31, 2010, it was revealed by TV Tonight that Satisfaction was officially cancelled, and that season 3 was the last season in production.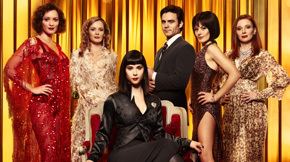 Synopsis
Satisfaction is set in and around '232', an up-market city brothel. The show is centered on five high class escorts and their manager as they juggle the pressures of their private lives with their profession. Chloe (Diana Glenn) tells her 14-year-old daughter that she works in a casino, but realises that she will fairly soon learn the truth. Mel (Madeleine West) is being pursued by Nick (Robert Mammone), the owner of '232', whose daughter, Natalie (Kestie Morassi), is the manager. Tippi (Bojana Novakovic), a beautiful and vivacious young blonde, is taking classes in creative writing. Heather (Peta Sergeant), a dominatrix, is a lesbian whose partner, Ally, is desperate to have a baby. And Lauren (Alison Whyte), an older woman who works as receptionist, is toying with the idea of moving away from the desk and becoming a sex worker.
Cast
Main cast
Recurring Cast
Reception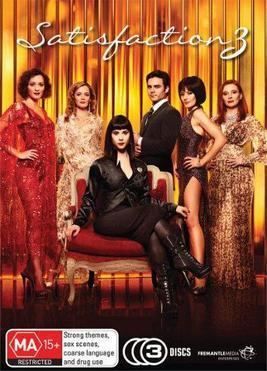 The series received very positive reviews from critics in Australia. The West Australian gave the show rave reviews, saying "the characters are fleshed out, the drama is feasible and the script is sophisticated enough to side-step the obvious clichés of the sex industry. While the setting and characters are glamorous and gorgeous, there are no Pretty Woman-style illusions about the job...". TV Tonight also thought the series was quite good, noting that "for all its empathy Satisfaction is like dipping your toes into a warm bath and sipping on the best champagne. It skews consciously toward the high end of prostitution to ample success. But like their wealthy clients, you'll need to be a high-class customer of Foxtel to slip off your shoes first, an irony some programmers may have missed."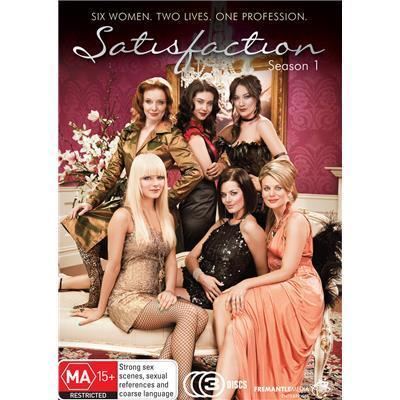 In 2014, an American series titled Satisfaction debuted. Although it shared a title with the Australian series, and also dealt with the topic of escorting, the series is not related to this one.
Awards
The APRA-AGSC Screen Music Awards are issued by Australasian Performing Right Association (APRA) and Australian Guild of Screen Composers (AGSC) at an annual ceremony.
International broadcasters
After its 2008 Australian release, Satisfaction was sold to over 20 countries across the world.
Argentina on I.Sat
Belgium on vtm
Canada on Super Écran and Super Channel
Colombia on HBO
Costa Rica on HBO
Czech Republic on AXN and TV Barrandov
Denmark on TV2 Zulu
Finland on MTV3
Hungary on AXN
Ireland on TV3 and 3e
Israel on HOT3
Japan on Fox Life
Macedonia on Kanal 5
Mexico on HBO
New Zealand on TV2 (New Zealand)
Norway on TV Norge
Paraguay on HBO and HBO Plus
Poland on AXN and TVN Style
Portugal on SIC Mulher and AXN Black
South Africa on M-Net
Russia on MZTV and SONYENTERTEIMENT
Series
France on Paris Première
United Kingdom on ITV2
Venezuela on HBO.
References
Satisfaction (Australian TV series) Wikipedia
(Text) CC BY-SA