Covid-19
Saskia Wolbers




Video Artist





Central Saint Martins




Pareidolia





1971

Breda, The Netherlands




Pareidolia, Deadline, Trailer




Rosie Putler, Togo Igawa, Jonathan Cook
Saskia Olde Wolbers (born 1971) is a Dutch video artist who lives and works in London.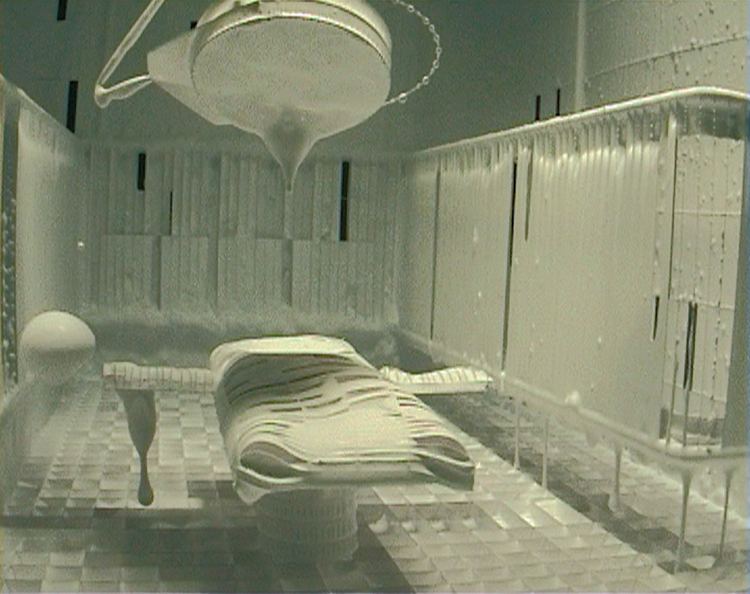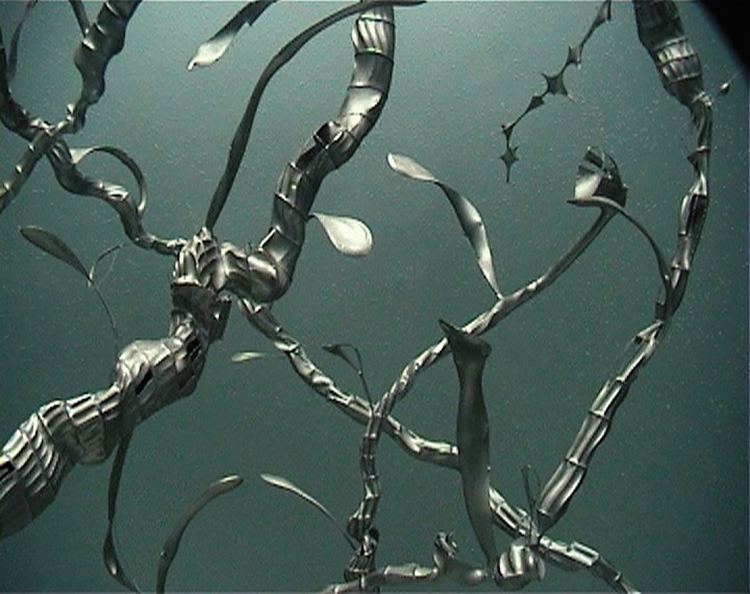 Since the mid-1990s, Saskia Olde Wolbers has been developing fictional documentaries often loosely based on factual events. Her intricate videos are driven by a combination of otherworldly imagery – meticulously handmade model sets – and the apparent inner monologue of the voiceover in the audio book-like soundtrack. The films are shot underwater, miniature sets dipped in paint to create unstable imagery that abstractly illustrates the narrator's thought process. In her most recent works, the music soundtrack has been composed by Daniel Pemberton.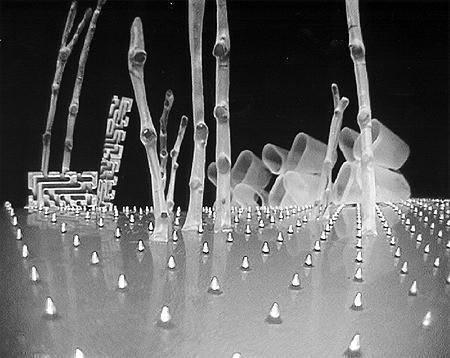 She has exhibited widely since 1998. Solo shows include: A Shot In The Dark at Vienna Secession, 2011; Goetz Collection, 2010; Mori Art Museum Tokyo, 2008; The Falling Eye at The Stedelijk Museum Amsterdam, 2006; and Tate Britain, London, 2003.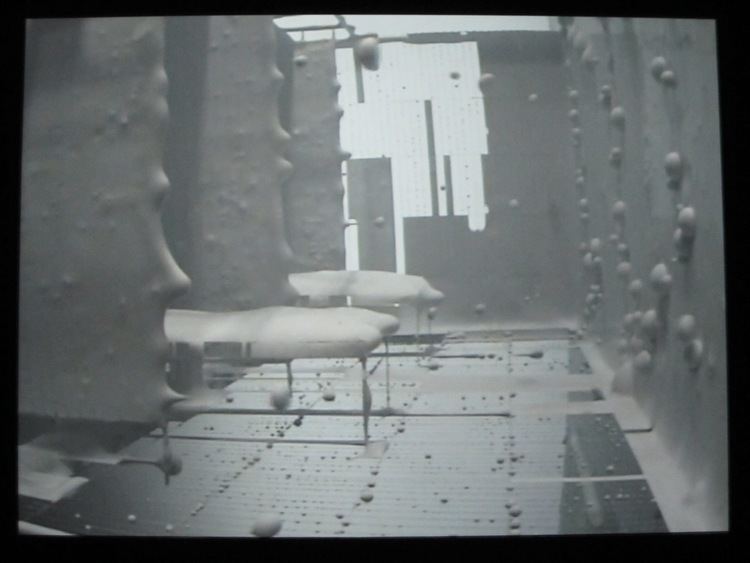 Author and curator Phillip Monk describes in his book The Saskia Olde Wolbers Files, "Olde Wolbers not only joins fictional and documentary elements in her scripts, she links them to series of images, themselves fabricated and quite fantastic in their nature."
In 2008, Olde Wolbers lectured for the Penny Stamps Distinguished Speaker Series.
Saskia Olde Wolbers is represented by Maureen Paley, London. She is a lecturer at Goldsmiths University.
Olde Wolbers has won the Baloise Prize (2003) and the Beck's Futures Prize (2004).
2014 Yes, these Eyes are the Windows, Artangel commission, London
2013 Kinemacolor, M - Museum Leuven
2012 Pareidolia, Maureen Paley, London
2011 A Shot In The Dark, Secession, Vienna
2011 Seven Screens Osram, Munich
2010 Goetz Collection, Munich
2008 Art Gallery of York University, Toronto
2008 Mam project, Mori Art Museum, Tokyo
2007 Maureen Paley, London
2006 The Falling Eye, The Stedelijk Museum, Amsterdam
2006 Musée d'art contemporain de Montréal, Montreal, Quebec
2005 South London Gallery, London
2004 Baloise Prize, SMAK, Ghent
2004 Now that part of me has become fiction, Kunsthalle, St. Gallen
2003 Lightbox Art Now Film and Video, Tate Britain, London
2011 Monanism, Museum of Old and New Art, Tasmania
2009 Manipulating Reality, CCCS, Florence
2008 Automated Cities, San Diego Museum of Art, California
2008 The Cinema Effect: Illusion, Reality, and the Moving Image, Part I: "Dreams", Hirshhorn Museum and Sculpture Garden, Washington, D.C.
2011 Pareidolia
2007 Deadline
2005 Trailer
2003 Interloper
2002 Placebo
2000 Kilowatt Dynasty
1999 Day-Glo
1998 Cosmos
1997 Octet
1996 The Mary Hay Room
Saskia Olde Wolbers Wikipedia