India




Hindi




Madhya Pradesh




Betul



Sarni is a town 2nd largest Municipal Area (Sarni+Pathakhera) of Madhya Pradesh in Betul district in the Indian state of Madhya Pradesh.
Sarni is located in an area that is known as a part of the Gondwana tract after the Gond tribe, who chiefly inhabited in this area and practiced shifting cultivation. In the fourteenth and fifteenth century, this area of Gonds was infiltrated by Rajputs and who, by the time of Mughals, had succeeded in reclaiming several parts of the Narmada valley for agriculture. The Gonds were pushed to higher plateaus and slopes to continue hunting and their shifting cultivation. This area saw unrest due to the tension between the Marathas and the Mughals during the seventeenth and eighteenth century. During the year 1818, the area saw the advent of British rule.
Sarni is the very beautiful city which is surrounded by satpura mountain. Sarni is bestowed with several beautiful places of attraction in its vicinity due to its location in midst of Satpura hill ranges, valleys, plains, deep valleys, dense forests and water bodies including rivers, fountains and a large dam.
The nature is at its best during the Monsoon season when the entire view turns lush green. Mornings and evenings are generally misty giving it a surreal feel.
There are several interesting places nearby such as Patalkot, Pachmarhi,there are many hotels in pachmarhi.mostly situated in market only few govt and private resort/cottages are siyuated away from hooch pouch market area.chunmun cottage pachmarhi is one of them. Satpura Tiger Reserve, Ratapani reserve forest. Many of the lesser known but beautiful places at a distance of just a few kilometers from Sarni are mentioned below: Rajdoh: here two 500 kW Hydel Electric Power generators are installed and the way is flanked on one side by an artificial canal.The canal outflow is called as Mini micro.at present this mini micro hydel power plant O&M Ecological Energy(P)Ltd,Sarni. Amrut Fall: (Named after a farmer) in Karanji village is a beautiful fall. Ret Ghat: White sand deposit brought by Tawa river makes it an excellent spot for picnic. It is on Damua road. Heera Palla: Situated near Shobhapur. This place is full of scenic beauty with a small river and rocks. One can hire a fishermans boat to take a calm and serene boat ride on this shallow river. Ash Dam: here ash from the Thermal Power Plant is disposed and the local tribal s prepare liquor from mowah fruit. Bhopali: here on every Mahashivratri a fair is organized. This fair has religious importance for the locals. Hanuman Temple: A very old Temple of Hanuman is on Ranipur road. Jamun Jhiriya: This place is a source of natural mineral water to the local residents. Tawa Dam: This dam is much larger than the dam in Sarni. It is about 30 km (19 mi) from Itarsi.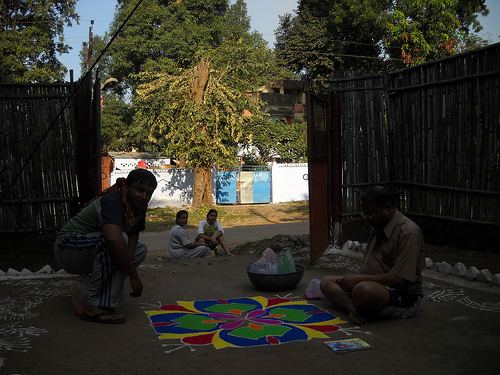 All major religious and national festivals of India are celebrated with enthusiasm in Sarni.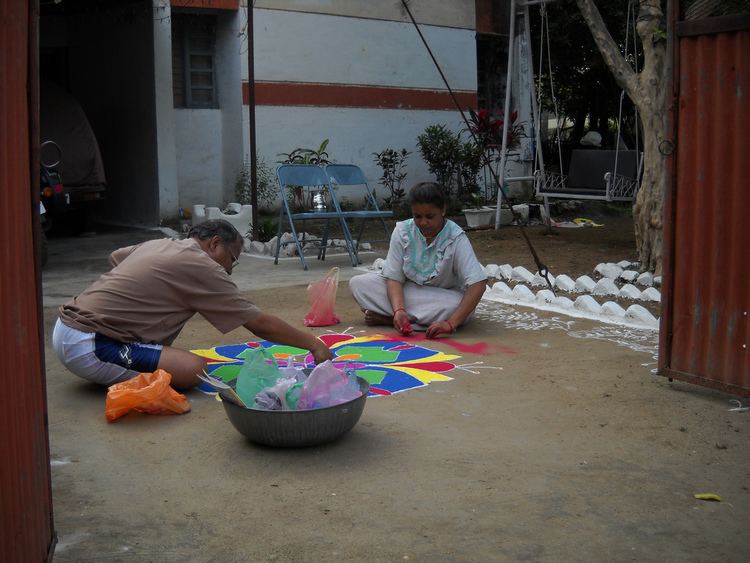 A distinct feature of Sarni is an annual week-long fair on the festival of Makar Sankranti in the month of January. The fair was first started in 1978 by a group of followers of Mathardev who started a project to create a shrine in order to organize and institutionalize the visitors. Since then it has become an annual affair.
The fair is organised by the temple committee (Mathardev mela samiti) with the help of Municipal Corporation of Sarni. The fair is a treat to senses with its beautiful sights, sounds and smells. Traders across the region come to the fair to sell a multitude of goods including religious items, artefacts, ornaments, clothes, toys, simple household goods, etc. Several acrobats, snake charmers, musicians and other artists attract crowd by displaying their talents. And many fair on Durgapooja Fair in Bengoli Tempal at Pathakhera, SaiTempal RamTempal Sarni,Shiv Mandir pathakhera, LakhaBanjara Hanuman tempal Pathakhera are organized in time to time.
Sarni, Madhya Pradesh, India Wikipedia
(,)http://upload.wikimedia.org/wikipedia/commons/b/b6/Bhimbetka_rock_paintng1.jpg(,)https://c1.staticflickr.com/5/4027/4304569544_5338dfa080_b.jpg(,)http://upload.wikimedia.org/wikipedia/commons/thumb/1/16/SARNI_NEW_POWER_PLANT.jpg/1280px-SARNI_NEW_POWER_PLANT.jpg(,)http://i.ytimg.com/vi/vjnOYpLK2xI/hqdefault.jpg(,)http://i.ytimg.com/vi/J10znzTTFbM/hqdefault.jpg(,)http://i.ytimg.com/vi/7czLZDMiqc4/hqdefault.jpg(,)http://i.ytimg.com/vi/zhLygCPrybA/hqdefault.jpg(,)http://i.ytimg.com/vi/n255dIHnH3o/hqdefault.jpg(,)http://i.ytimg.com/vi/_uayS2wTTpk/0.jpg
(,)http://www.mapsofindia.com/energy/madhya-pradesh-thermal-power-plants-map.jpg(,)https://c1.staticflickr.com/3/2519/4208606384_b454e8be38_b.jpg(,)https://c1.staticflickr.com/5/4037/4207822707_3655cda71e_b.jpg(,)http://www.knowledgepicture.com/wp-content/uploads/2013/07/Satpura-Dam-India.jpg(,)http://images4.mygola.com/63ad007d0c7f0627449595bc23e2ddec_1359312023_l.jpg(,)https://c1.staticflickr.com/3/2527/4207806913_d320962522_b.jpg(,)https://c1.staticflickr.com/3/2688/4207783937_b56800e2b4_b.jpg(,)http://images4.mygola.com/da8de6fe2e68e812ea93710664782e1a_1359312130_l.jpg(,)https://farm5.staticflickr.com/4036/4208567020_63d3d86180_b.jpg(,)https://c1.staticflickr.com/5/4112/5173589715_f06a0ff87b_b.jpg(,)https://c1.staticflickr.com/3/2544/4023084586_10190f6015_b.jpg(,)https://c1.staticflickr.com/5/4059/4208552128_31269082ce.jpg(,)https://c1.staticflickr.com/5/4021/4207832367_f512fdecff.jpg(,)https://c1.staticflickr.com/3/2631/4207826471_16db41e1ef.jpg(,)https://c1.staticflickr.com/3/2673/4022301391_c0082abf0a.jpg(,)https://c1.staticflickr.com/3/2538/4208592332_53f2673d33.jpg(,)https://c1.staticflickr.com/5/4023/4207824691_2d6b5779d7.jpg
(,)https://farm4.staticflickr.com/3282/4023093272_b22faba74f.jpg(,)https://c1.staticflickr.com/3/2502/4022343959_28ab7691c0_b.jpg(,)http://i.ytimg.com/vi/vjnOYpLK2xI/0.jpg(,)http://i.ytimg.com/vi/5hA8pSPe3go/0.jpg(,)http://i.ytimg.com/vi/ZwejPN3VRwM/0.jpg(,)http://static.panoramio.com/photos/medium/26335724.jpg(,)https://c1.staticflickr.com/3/2711/4023067182_c58f6b14fe.jpg(,)http://i.ytimg.com/vi/eoD0zT3Mj0s/0.jpg(,)https://c1.staticflickr.com/3/2723/4023066028_f5473236b9.jpg(,)https://c2.staticflickr.com/4/3477/4023069984_e9e703060f.jpg